The Eras Tour by Taylor Swift has captured the hearts of fans worldwide with her stunning performances and beloved songs. This unforgettable experience spans three hours and fifteen minutes, featuring forty-four songs. 
As the tour propels Swift towards billionaire status, Taylor Swift's Eras tour is getting attention from political leaders across the globe, including Justin Trudeau, the Prime Minister of Canada, and Pita Limjaroenrat, the leader of Thailand's Move Forward Party, who have expressed their interest in hosting the Taylor in their respective countries. 
Record-Breaking Revenue
Taylor Swift's Eras Tour has the potential to become the highest revenue tour of all time, surpassing the previous record set by Elton John's farewell tour. While the exact earnings have not been disclosed, industry experts estimate that the tour's total gross revenue could reach an astounding $1 billion. 
With additional tour dates added across continents until 2024, projections suggest a staggering $1.4 billion in total earnings, solidifying Taylor Swift's status as one of the highest-paid entertainers globally and propelling her towards billionaire status.
Global Appeal and Political Interest
Taylor Swift's Eras Tour has transcended borders and captivated fans worldwide. The tour's extraordinary success has even caught the attention of political leaders who eagerly express their desire to host it. 
Justin Trudeau, the Prime Minister of Canada, tweeted his invitation, stating, "It's me, hi. I know places in Canada would love to have you. So, don't make it another cruel summer. We hope to see you soon." 
---
---
Similarly, Pita Limjaroenrat, the leader of Thailand's Move Forward Party, requested a tour stop in Thailand, highlighting the nation's progress toward democracy since Swift's canceled performance in 2014.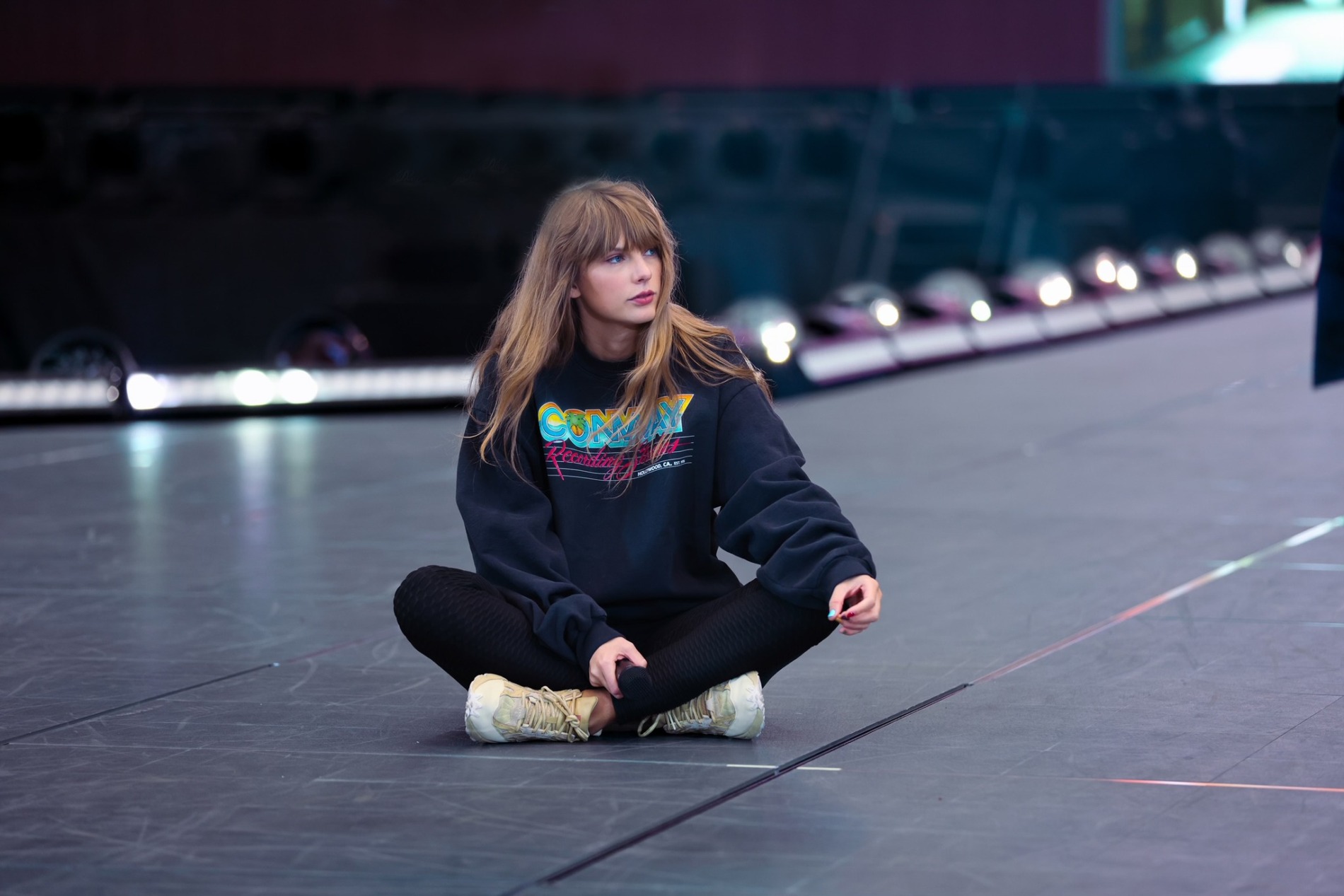 Taylor Swift's Commitment to Sustainability
While specific details about the tour's current sustainability initiatives may not be readily available, Taylor Swift has made notable efforts to promote sustainability in the past. Here are some significant sustainable commitments she has embraced:
Supporting Conservation Efforts
Taylor Swift's commitment to wildlife preservation was exemplified in her 2014 music video for "Wildest Dreams," where she pledged to donate proceeds to animal conservation efforts through non-profit organizations. This dedication was positively perceived as supporting our planet's biodiversity and raising awareness about the importance of conservation.
Collaborations for Sustainable Fashion
In 2019, Taylor Swift collaborated with renowned designer Stella McCartney to create the Lover Collection. McCartney's reputation for eco-conscious fashion aligned perfectly with Swift's commitment to sustainability. The collection aimed to promote sustainable materials and encourage consumers to make environmentally friendly fashion choices.
Philanthropic Contributions
Swift's philanthropic efforts further exemplify her commitment to positively impacting communities and the environment.  After the devastating tornado in Nashville in 2022, she donated $1 million toward relief efforts, highlighting her dedication to helping communities rebuild and recover. Her charitable contributions demonstrate a holistic approach to sustainability by addressing social and environmental needs.
Will Taylor follow in Coldplay footsteps?
As Taylor Swift continues to evolve as an artist and advocate, her influence in promoting sustainability within the entertainment industry remains a powerful force for change. As a global star, we hope Taylor Swift, like her colleagues, Coldplay incorporates sustainability into her worldwide tours and promotes more positive change.
---
Editor's Note: The opinions expressed here by the authors are their own, not those of Impakter.com — In the Featured Photo: Taylor Swift. Featured Photo Credit: Taylor Swift /Facebook.