If you have attended one of the Coldplay concerts, you know about their infamous interactive LED wristbands. Those that will turn yellow during their rendition of the popular song "Yellow". However, you may be surprised to hear that for all of Coldplay's tour dates green is actually the predominant colour, and we are not just referring to the wristbands.
On every leg of Coldplay's Music of the Spheres world tour, from Costa Rica to Kuala Lumpa, the London-based band has been insistent on demonstrating how environmentally friendly their latest world tour is. Whether it's the "kinetic floor" which harnesses the movement of the crowd to generate electricity, the biodiesel, and sustainable fuels which power their transport, or the eco-friendly wristbands which light up the concerts, Coldplay wants you to leave with the impression that this is different to any other concert you've ever been to.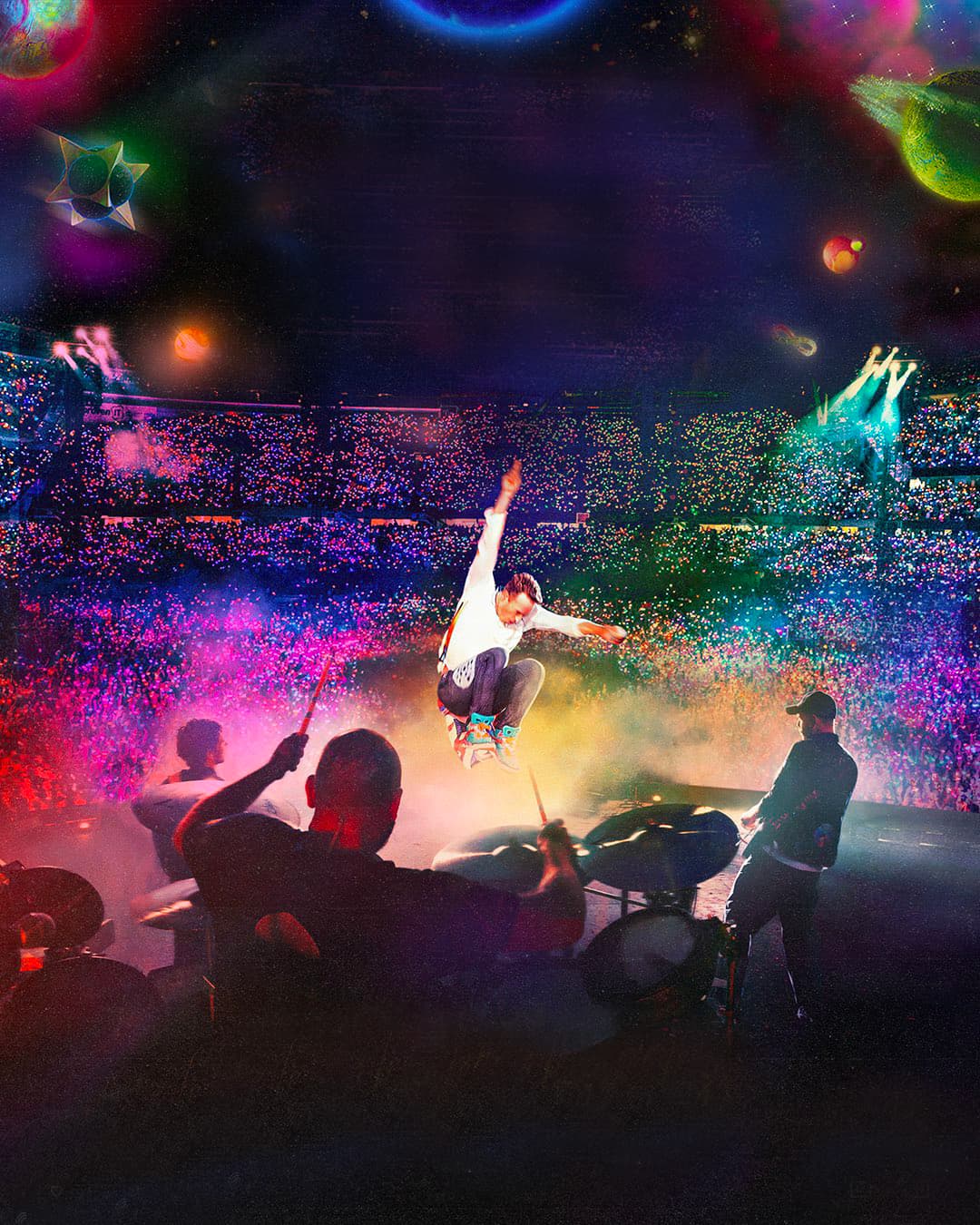 When Coldplay announced this latest tour in October 2021, they proudly stated that they wanted to cut their previous tour's emissions in half. While admirable, this was an odd announcement. There was no significant public demand for it and as a policy, it was relatively unheard of in the music world. So, why did Coldplay feel compelled to make this commitment?
In the UK alone last year, estimates from one London-based charity indicate that over 85,000 metric tonnes of greenhouse gases were emitted. That's the equivalent of driving a car for nearly 250 million miles, or from Earth to Mars! The mind boggles at what this implies the global impact of bands touring is. The mind doesn't boggle when trying to appreciate the environmental value of tackling this problem.
---
---
Others within the music space are taking notes. Just this weekend, Glastonbury was estimated to have a net positive effect on the environment, despite the projected 200,000 fans and 3,000 performances taking part in the event. The festival's green initiative encourages the use of public transport, emphasizes their commitment to planting thousands of trees in the local area, and donating a percentage of proceeds to environmental charities. Glastonbury famously states, "Love the farm, leave no trace". Thanks to these actions, Glastonbury now fails this aspiration positively. The festival does leave an environmental trace. A positive one.
The cynical amongst us may be left unconvinced, given many aspects of the music industry's push to 'go green' bears a striking resemblance to the greenwashing scandal which continues to plague the corporate world. How much is really being donated to green causes? How is 'environmental impact' defined and calculated? Organisations have often given themselves creative license in these areas and it has rightly eroded the public's trust in such initiatives.
Indeed, Coldplay themselves, seen by many as taking a lead on tackling the environmental issue, were subject to widespread criticism after choosing Neste, the Finnish oil company, as their partner on their mission to go green. Many have quite convincingly made the case that Coldplay's green initiative is as much about commercial gain as it is about the environment. Some have even gone as far to say that if they really cared about the environment, their best course of action would be to not tour at all. We've got Spotify anyway.
We're proud to partner with @NesteGlobal to make our Music Of The Spheres World Tour as sustainable as possible. Their ultra low-emission renewable fuels will play a major part in our efforts to minimise the tour's climate impact 🌎 Learn more 👉 https://t.co/pSTuieo2MA pic.twitter.com/I2qPJVuyBq

— Coldplay (@coldplay) May 5, 2022
That said, to be so reductive would be to miss the point. As Nietzsche said, "Without music, life would be a mistake". Artists giving a global audience the opportunity to share and enjoy their art is something that should be celebrated, not criticised. Perhaps the mistake until recently has been ours, the consumers, for not holding artists accountable for the environmental cost of this privilege creates.
Music of the Spheres represents a change of tone. It's a proactive attempt to address a real problem within the music industry without hampering our ability to enjoy the product. Coldplay's attempt to fix the problem is not perfect, but it's a start.
---
Editor's Note: The opinions expressed here by the authors are their own, not those of Impakter.com — In the Featured Photo: Coldplay. Featured Photo Credit: Facebook.