Have you ever thought about buying an electric bike? If you did, you must have also thought about some issues related to owning one.
Maybe you already have another bike and don't have the space or financial resources to buy another one. Maybe you don't have a private and safe parking place for it. Maybe you think electric bikes are too complex or heavy because of their batteries.
If you had any of these thoughts, there is a company that has everything sorted for you. It is called Swytch and it has developed a conversion kit that would allow anyone to convert their bike into an e-bike.
Electric bikes' batteries have evolved quite a lot. They used to be super heavy and bulky, but now they are approximately the size of a small fire extinguisher. Swytch takes the battery sizing to a new level because its battery is so small that it could fit into one's pocket!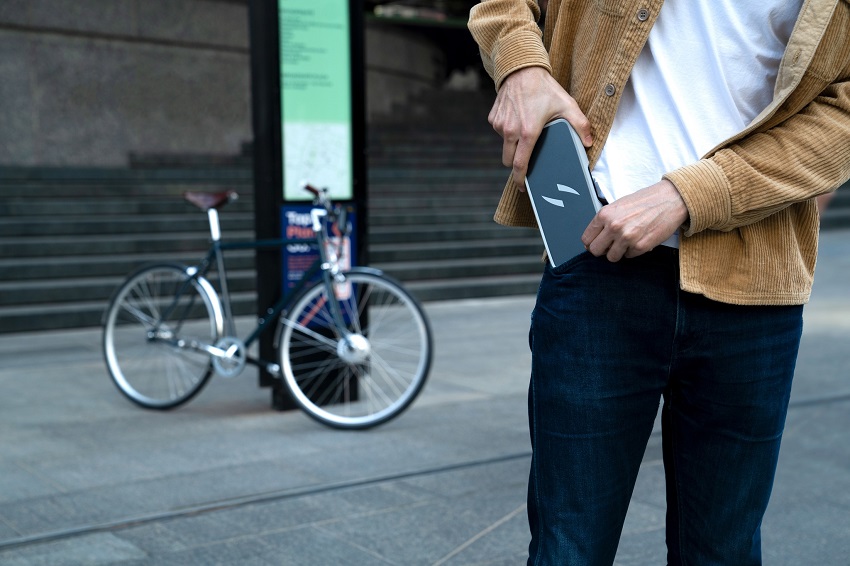 ---
---
The battery pack actually fits perfectly into the designed handlebar container which is part of the Swytch conversion kit. The rest of the kit includes a high torque brushless motor to attach to the wheel.
The motor produces 40Nm of torque and helps reach a maximum speed of 15 mph (25 km/h) in the European version (in the USA the e-bike it is allowed to go up to 20 mph (32mh/h). It has a range of 50 km and can be fully charged in two hours. The weight of the kit is only 3.5 kgs! The motor weighs 1.5kg, and the Power Pack weighs 2kg. Also, this new battery pack on the market also works perfectly with the previous kit sold by Swytch.
As you can see in the video below, the beauty of the Swytch kit is that it can be mounted on any bike. From old ones to foldable bikes, from city to mountain bikes. If you are ready to convert your old bike, signup on the Swytch website as these kits sell very fast.
---
Editor's Note: The opinions expressed here by Impakter.com columnists are their own, not those of Impakter.com –In the Featured Photo: Bikers with Swytch battery on their bikes. Photo credit: Swytch.