Nine months of a lifetime is the average person spending in traffic alone. It is, therefore, no surprise that the quest for better and more sustainable cities also entails a strong focus on urban transportation solutions – in the future much of this will be pedal-powered.
There are many reasons for the newfound focus on bicycles, an invention that dates as far back as the early 19th century. One of the strongest reasons is that more and more people move to cities and congestion, pollution and accidents are increasing in the wake of this. In addition, the current fossil-fueled transportation alternatives, such as cars, are compounding climate change.

According to the International Energy Agency, the increasing demand for bigger vehicles such as Sports Utility Vehicles (SUV) is the second-largest contributor to a rise in global CO2 emissions between 2010 and 2018. This coupled with the fact that more than half of all car trips are less than 8 km in length, displays the disproportionate costs of individual transport for society.
The costs can be counted in both lives and money: Around 7 million people die every year due to air pollution and congestion alone cost Europe approximately 100 billion euros yearly.
"Society's overall cost of its obsession with personal car ownership and usage has been estimated to be more than six times higher than bikes," says Per Hassel Sørensen, founder, and CEO of Stavanger, Norway-based Podbike. A company with a new take on an old product.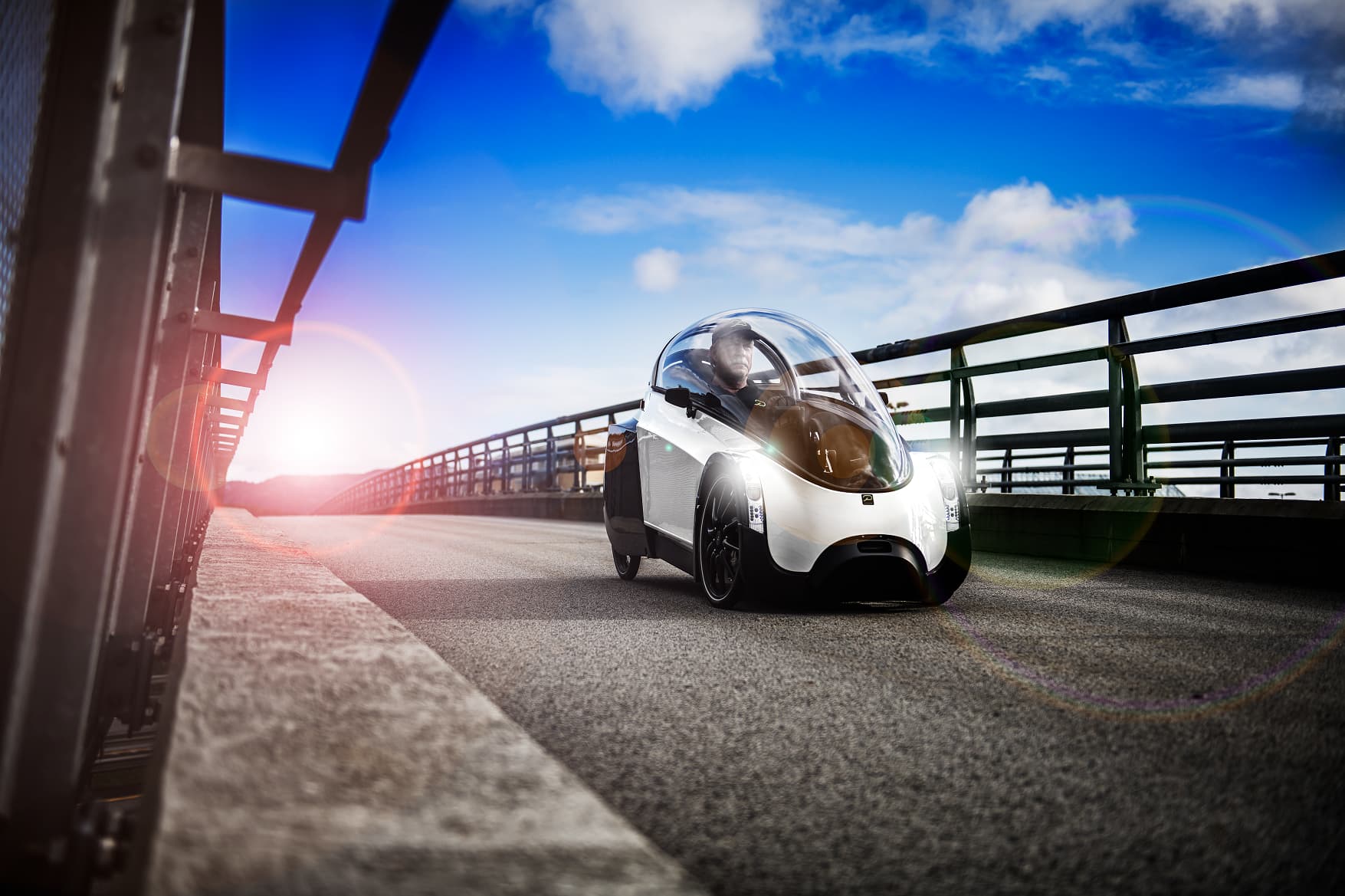 A Personal Journey
Based on facts such as those listed above, and a personal journey that started with a memorable bike accident, Podbike is now spearheading the future in personal transportation based on a reinvention of the bicycle. The company´s purpose is to provide disruptive vehicles with minimum environmental impact, engaging citizens worldwide in sustainable transport.
The story of Podbike starts with the meeting between a car and a bicycle – a meeting that could have been fatal for Per Hassel Sørensen. Early on the first workday of 2009, he was riding his bicycle to work when he was suddenly struck by a car. The accident crushed his knee and almost broke his back. Besides his physical injuries, the most lasting damage from the accident was a lasting fear of riding regular bikes as he didn't feel protected enough.
«I loved cycling and was not about to let it go, Sørensen explains. "So, I bought myself a velomobile – a bike with a body shell that made me feel more protected when cycling.
But Sørensen's background made him picture a new product – based on improvements and changes – that would lead to a better velomobile. As a professional product developer, every trip was an inspiration on how to let velomobiles become the perfect replacements for cars.
---
---
A Background For Perfection
Sørensen is an engineer with a background in mechanical design, digital and analog electronics including high current and high voltage electronics, advanced Li-ion battery management systems, other electric, mechanical and hydraulic equipment. He has thus worked on charging systems for electric cars and new energy systems.
Before Podbike he had worked most of his life in the oil industry and gained profound experience in electromechanical development including downhole and subsea instrumentation, generator and turbines, electric vehicles, and also software development in the past.
This background can be found all over in the Podbike Frikar e-bike, which is a human-powered vehicle with electric assist, four wheels, and weather protection. It seats one adult plus a child inside a filtered air cabin. It is fairly lightweight, has very low air resistance and it consumes only 1-2% of the energy compared to a car per km traveled.
By replacing traditional bicycle chains and gears with motors, putting one on each rear wheel, and using one motor as a pedal generator, the four-wheel pedal vehicle becomes cheaper and less resource-demanding to make in volume. The vehicle can be parked on its tail, fitting eight e-bikes on a single car parking space.
The Podbike Frikar e-bike is made from easily recyclable materials that together with high efficiency results in a vehicle for individual transport with minimum environmental impact. Involving electronics, hydraulics, and mechanical engineering. Sørensen has received more than ten different patents for his inventions for the Podbike Frikar.
For him, this is more than a vehicle and more than a bike. It is a vital part of the future and it is a conscious choice for a more sustainable and less time-consuming mobility.
In the cover picture: Podbike. Photo Credit: Podbike.
---
Editor's Note: The opinions expressed here by Impakter.com contributors are their own, not those of  Impakter.com