This is the story of an innovative Italian start-up that has devised a smart irrigation system to remotely control the environmental parameters of plants and soils. These are the wonders of IoT and we are looking at Agriculture 4.0. The
article
, authored by Mauro Pasquini , is part of an editorial collaboration with
Impakter Italia
. 
---
Italian Start-up devises an irrigation system that remotely controls the environmental parameters of plants and soils
The company is called Revotree and is based in Milan. In 2018 it won the Amazon Web Services Special Award for its success in developing the field of intelligent agriculture. In short, it is a successful Italian startup, which has repeatedly aroused the interest of the specialized foreign press.
Impakter Italia interviewed Cosimo Calciano, CEO and founder of Revotree, to tell us what we need to know about this innovation that can assist the farmer during the entire irrigation season. Here's what he answered.
How did you arrive at this solution?
The solution stems from a need I perceived a long time ago. Alongside my father in the management of the family farm, I noted the difficulty in controlling the actual state of soil humidity and in making precise decisions regarding the management of irrigation of fruit crops in particular. An analysis of today's panorama of Italian agriculture has shown that only 1% of farmers today benefits from the use of precision farming systems (Mipaaf data), that provide a clear advantage not only for the farmer, but also for the entire ecosystem, as they aim to ensure the necessary inputs of natural resources to achieve maximum production efficiency.
In the video: Presentation of Revotree, with its logo: "Sense, predict, automate". The Revotree founder Cosimo Calciano explains how Revotree is designed to help large and small farmers in optimizing production processes. Its app with sensors placed in the ground monitors soil and air conditions in real time, automates irrigation and uses AI analysis to save resources and define best practices to spread sustainable agriculture 4.0. This intelligent application enables consistent savings on water resources.
How does the system you designed work?
The system is composed of devices capable of providing information regarding soil moisture, air temperature and humidity, as well as weather events. Easy to install, energetically independent and strategically distributed between the rows, they communicate the information gathered directly on a smartphone.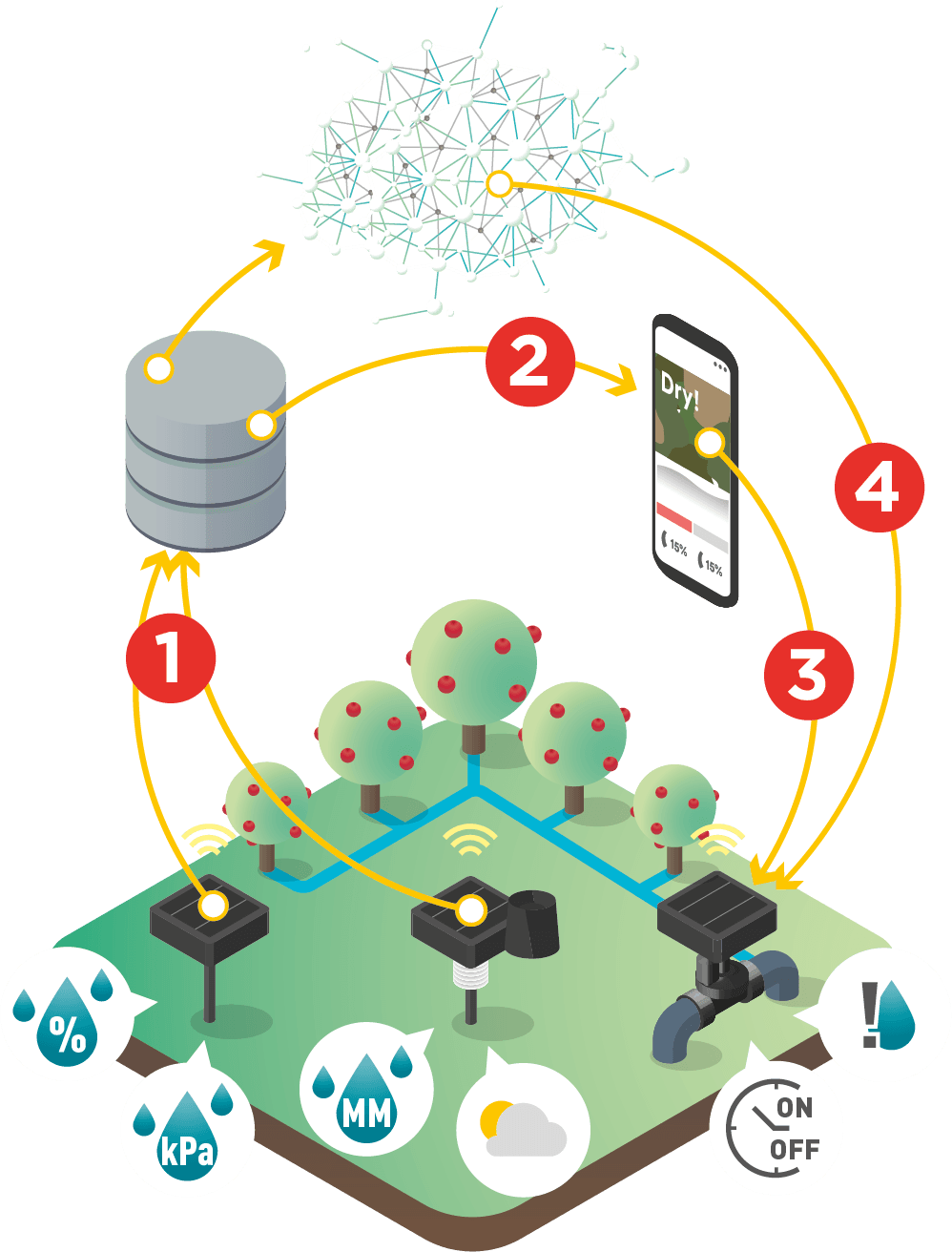 What are your customers today?
Today we have 20 agricultural firms that are using our systems. The companies that are using our devices range from the cultivation of apricots in Basilicata, to the olives of Puglia or corn in Lombardia (in an experimental phase). Furthermore, collaborations with research centers such as the State University of Milan or the Geneva Department of Agriculture allow us to develop new models or work on new crops.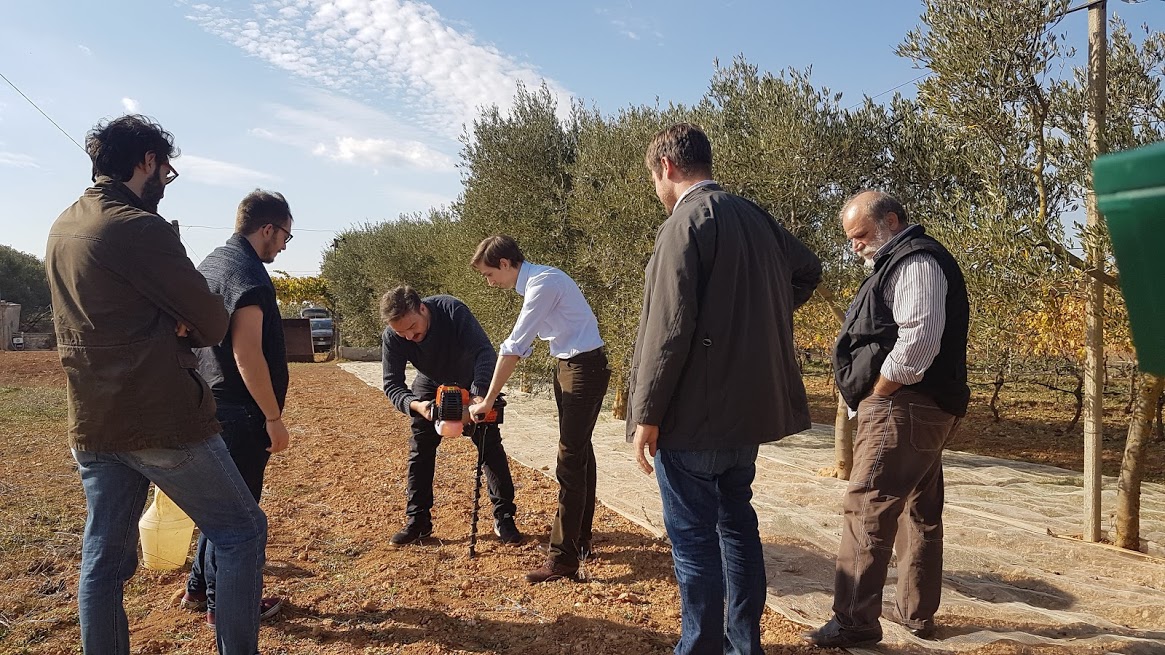 In terms of sustainability, what concrete benefits derive from the solutions you develop for the environment and the community?
Farmers who use our system can save up to 50% of water for irrigation, save on the use of pesticides and fertilizers and above all increase business productivity. From a system point of view this translates into the possibility of saving up to 1 billion cubic meters of water.
In the video: Note how the App's sensors that measure both soil and air moisture are powered by photovoltaic cells. The video further explains how precision agriculture allows interventions in a targeted manner,  saving on water resources and improving production thanks to the use of sensors, drones, robots, devices, satellites. The Revotree team explains here how their product works and how it can help the agricultural sector produce much more cheaply.
What professionals compose your team?
Currently our start-up is made up of engineers and designers from the Politecnico di Milano and agronomists from the State University of Milan, who are committed to product development and engineering. Now we are looking for collaborators for business development and sales.
---
Featured Image: Revotree team