Looking on Instagram, you can now find many photographers from the U.S., Europe, and all over the world. Many of these photographers started simply, by using Instagram as an outlet and eventually amassing large followers commensurate interested in their photos and work. Pei Ketron is one such gem. With nearly a million followers on Instagram, and a participant in the Shot on iPhone 6 campaign, Pei's talent is one to be envied while her work is detailed and full of life.
Born in Taiwan and raised on the Navajo Nation in Arizona, Pei is a traveller at heart. After teaching special education in the American public school system for over a decade, Pei navigated to photography after studying abroad in Prague in college. An educator, photographer, and speaker, she now teaches photography classes on several private platforms such as Skillshare, Edelman, The Compelling Image, Creative Live, and the Sante Fe Photographic Workshops. In addition to her teaching responsibilities, she is also a mentor for travel experiences with companies such as Passion Passport and has spoken at events such as SXSW, Altitude Summit, and Start Conference.
Tell me a bit about yourself? How did you become a photographer?
I'm a photographer based out of San Francisco. I started casually taking photos my junior year of college when I was studying abroad in Prague and realized that not only did I love it, I was pretty good at it. After that, I signed up for black and white film class where I got to spend time in the darkroom and things just progressed from there. That was 15 years ago.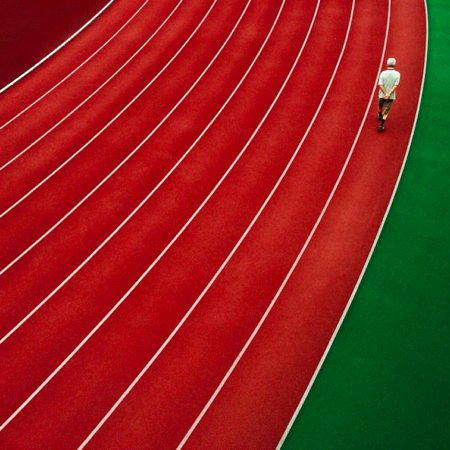 How would you describe your style or aesthetic? What do you look for in a good picture?
This has always been a hard question for me to answer. I would say that my style is very precise, deliberate, clean, and a little on the darker side. I don't do a lot of shoot-from-the-hip type of stuff. My eye is drawn towards scenes with great patterns, textures, symmetry, light, and contrast, often with a human element.
How do you think using your iPhone 6 primarily (instead of a camera) influences your work? What are the advantages? Do you face any challenges?
I actually do shoot with a DSLR and a medium format film camera (a Hasselblad), but most of my client work these days is for Instagram and is therefore shot on an iPhone. Shooting with my iPhone enables me to shoot more spontaneously (because it's always in my hand or my pocket) and in situations where I need to be more discreet. The small size of the phone and the tiny lens enable me to shoot in spots and from angles that would be impossible or far more difficult with a larger camera. Plus, I love that my entire workflow is contained on the iPhone so the process is less cumbersome than having to pull images from a DSLR onto a computer to edit.
As good as the iPhone camera is, yes, of course there are challenges. Probably one of the biggest for me is that I love shooting portraits at a really shallow depth of field and that's hard to accomplish with an iPhone.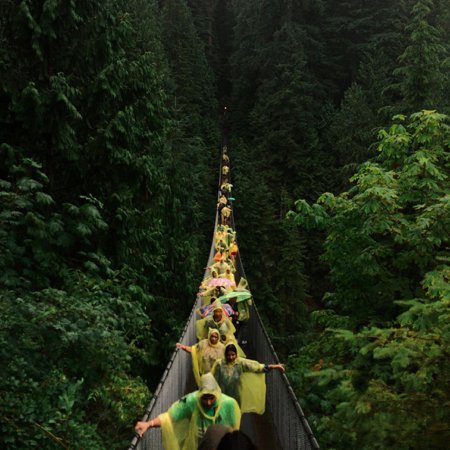 What are your favorite subjects and locations?
I really enjoy shooting very modern, sleek, almost futuristic architecture and that seems to be found most readily in fast-growing Asian cities these days.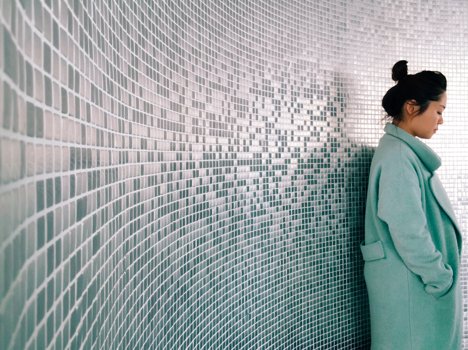 What was the craziest adventure that your job has taken you to?
It's honestly hard to pick just one, since I have been fortunate to have had so many amazing experiences. Spending 8 days in Tasmania, one of my earliest trips for work, stands out, not for being crazy, but because it's a place I had always imagined as being this far away, unreachable location. My job has given me so many amazing travel opportunities that the world really feels like a smaller, cozier place.
What kind of narratives or stories do you like to convey through your photographs?
I love to show how people relate to and interact with the world around them, whether it be to spaces or to other people.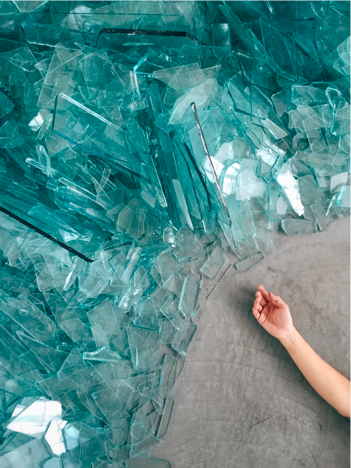 What would you cite as your inspirations behind your work?
I'm inspired by and feel compelled to capture the world around me and the small moments and quiet scenes that people overlook.
Which artists and photographers do you admire? How have they influenced you?
My parents are both artists, so I grew up admiring their work, as well as the work of classic artists and painters. I think having that background has helped me because I learned about those artistic elements before I even really knew photography was its own art form.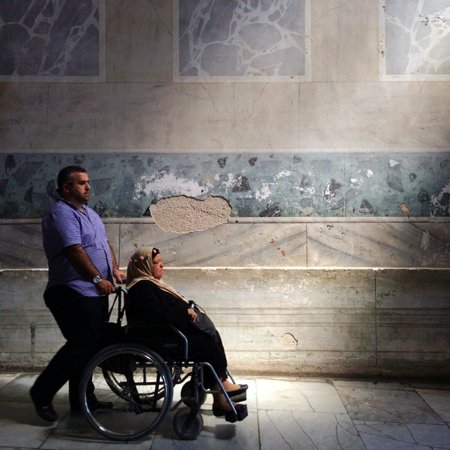 What would you say is your favorite piece of your own work and why? 
Can any artist really answer this question? It's almost like asking a parent to choose a favorite from among their children. There are so many that I love, but one of my favorites is this shot of a row of trees in Point Reyes, California during a foggy sunrise. I felt that it needed something to distinguish it from the other images of those same trees that I had seen, so I asked my friend to drive the car we were in directly towards me and pause for a bit so that I could capture the headlights shining through the fog.
To Learn more about Pei's work you can follow her on Facebook, Instagram, Twitter, Linkedin, Periscope: pketron and Snapchat: pketron.
_  _
All photos courtesy of Pei Ketron.