Authorities in Australia issued orders for people to leave their homes on Thursday after heavy rain triggered flash floods in Sydney; 500,000 people are likely to face orders to evacuate. The rains destroyed town centres, washed away homes and cut power lines.

Australians have been forced to evacuate as heavy rains caused the worst flooding in a decade in the southeast coastal region. At least 13 people have been killed due to the extreme weather conditions that arrived last week. "This is terrible. This is terrible. One life lost is too many," said New South Wales Deputy Premier Paul Toole.

Some of Sydney's suburbs received more than 100 mm (4 inches) of rain over the past 24 hours. The weather bureau announced that more rain was on the way with some places getting up to 150 mm on Thursday.

300 flood rescues were carried out, after 2,200 requests for help overnight; tens of thousands of residents were ordered to evacuate in the middle of the night on Wednesday. Also, military helicopters helped stranded people on rooftops.
Steph Cooke, New South Wales emergency services minister, said the state had 76 evacuation orders in place on Thursday morning affecting 200,000 people, with a further 18 evacuation warnings covering about 300,000 residents.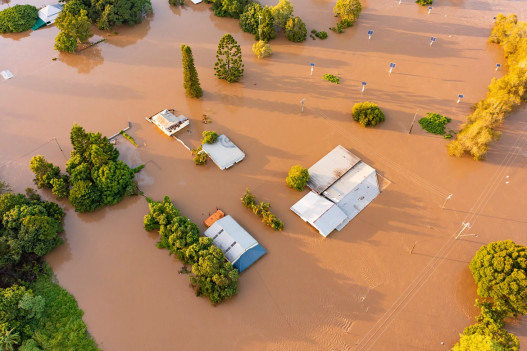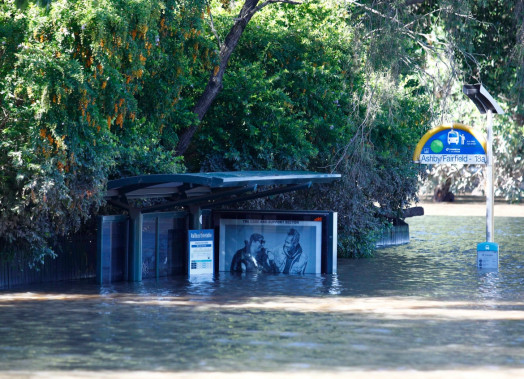 "We have 500,000 people in our state right now who are either the subject of an evacuation warning or an evacuation," Cooke said.
Many schools are closed across New South Wales and the SES, New South Wales State Emergency Service, is encouraging people in affected areas to avoid all non-essential travel.
Extreme weather conditions
A deadly storm headed on Wednesday towards Sydney, which inhabits over more than 5 million people. The Bureau of Meteorology said Sydneysiders should prepare to receive months' worth of rain in a couple of hours. Officials reported that the Warragamba Dam, the city's main source of water, started overflowing on Wednesday morning.
The second year of flooding arrives as the La Nina weather pattern, often associated with increased rainfall, has dominated Australia's east coast over the summer. Rivers were already reaching their capacity due to constant rainfall over the last few weeks.
The climate disaster raises questions on how prepared Australia is for severe climate change, according to an academic expert.
---
Editor's Note: The opinions expressed here by Impakter.com columnists are their own, not those of Impakter.com. Featured Photo: People walking through floodwater as they evacuate in Chinderah, Australia. Source: Jason O'Brien/AAP Image via AP.