"My name is Oleksii Tkachenko, right now I am situated in Kyiv and I confirm that Ukraine was largely attacked by the Russian federation from many directions. [… ]
I am a refugee from the Luhansk region, my hometown was occupied by the Russian federation in 2014. I was a witness to this and have seen the sovereign Ukrainian state falling in my native town.
[In 2014] everything was chosen without my opinion and I don't want to see this again. I couldn't support my Ukrainian state in 2014 but I can do it now, I am prepared to give any possible form of military help to my state. In particular, I must do it now as an officer of the Ukrainian military."
These words are retrieved from a video posted on IAPSS' official social media. IAPSS is the International Association for Political Science Students, an association providing a platform for political science students around the world, which advocates for political science student interests, promotes international cooperation, and fosters student professional development. 
After Russia invaded Ukraine on February 24, the IAPSS Ukrainian community was forced to become a collection of refugees, resistance fighters and first aid volunteers.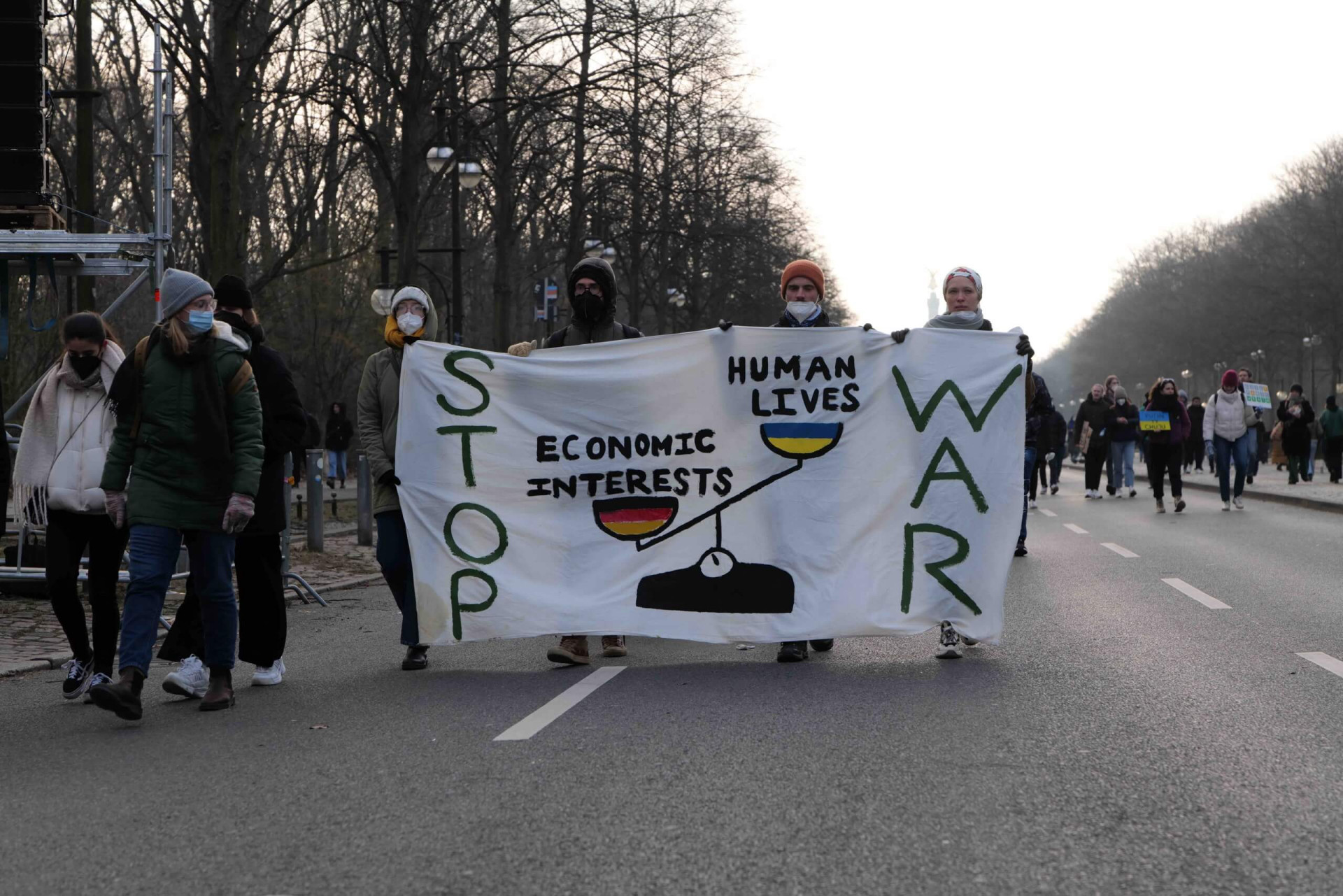 We spoke with a group of five Ukrainian students, members of IAPSS and asked how they are feeling, if they are safe, what is on their minds. Their names are not revealed here for safety reasons.
These are their answers as they were given to us, translated without any edits as to the substance:
Could you describe what happened on the day of the invasion?
Student #1:
"February 24, the day that divided life into 'before' and 'after'. It was morning. The night before I hadn't gone to sleep until late, although I usually go to bed early. At 5:40 am, I heard an explosion and the sound of a car siren. Blood froze in my body as I checked the phone to understand the situation. Someone wrote that it would have started at 5:00 am, I did not pay attention back then. Everywhere there was a barrage of information, many explosions in the city. I ran to my family with the words 'the war has begun', then the siren sounded and we all spent the whole day hiding"
What is happening where you are located?
Student #2:
"I'm in one of the safest zones of Ukraine … [near the Polish border]. However, I still feel anxious, particularly because of uncertainty and the constant risk of a Russian attack. My friends and I volunteer day and night. We provide humanitarian aid to soldiers, help foreign media to get to know the events better, translate national administration publications for the international community, fight against Russian propaganda and do everything possible to protect our families. 
The war is a real nightmare. My homeland is on fire. I'm strongly asking my international colleagues to continue spreading valid information about the events in Ukraine. Your protest saves our lives.
I hope we'll stop waking up with air raid sirens, sleeping at shelters and being unsure whether we'll be alive tomorrow soon. "
Student #3:
"I am in the west of Ukraine, so I am more or less safe"
So you and your family are trying to live a normal life, as much as it can be? How would you compare your life now to that before February 24?
Student #3:
"This is absolutely not the case. Many Ukrainian students are now trying to counter misinformation, as well as disseminating information to foreigners.
I can't do the same things I used to do. Now all the attention is on the news and the help for the army. Learning for students is not a priority now."
Student #4:
"The Russian army fires on hospitals and state institutions. I live in Odessa, so far it is quiet here, but fights are expected soon. We all want one thing: that Russia, led by its president, ceases to conduct military operations on the territory of our state. Now we can only rely on our army and the support of our partners, glory to Ukraine!"
Do you think western countries should do more to help the Ukrainian people, other than imposing sanctions?
Student #5:
"I would say more pressure at the diplomatic level (shutting down of the embassies, cancellation of visas). And as I see, the EU already agreed to supply Ukraine with military aviation. [Editor's note: The EU on February 28 has agreed to give €500 million in arms and other aid to the Ukrainian military]
Russia has to be isolated in all possible senses, as much as possible.
Oh, and also to allow Ukrainian youth to speak up on international platforms to let everyone know what is happening."
Even though these messages emerged on a screen and required only a bunch of clicks on a digital keyboard to be sent, they carried all the emotional significance of handwritten letters. Reading them as they are sent, it almost felt like holding a letter in one's hands. A letter written in a hurry, while hiding. A letter crumpled, because it was taken out and put back in different pockets many times. A letter in which some words are unreadable because tears fused together certain characters. 
Some of these letters have eyes, and they look back at you as you read them. They can also have mouths, like that of Oleksii, the former executive of IAPSS Ukraine:
"Dear foreigners, citizens of the different sovereign states, I speak to you to encourage any possible support to Ukraine: diplomatic, financial, political or of whatever sort.
If we leave Putin free to destroy my Ukraine, your state could be next. If you don't want to live in Russia where, without your opinion, all decisions will be made for you, then you must [take a] stand and help Ukraine. If you want to save [freedom of] choice within your state, within the global community, then you need to help Ukraine. We Ukrainians are fighting for our state and our freedom of choice, but we are fighting also for your state and your freedom of choice. We need any possible help from you."
Oleksii withdrew from his position as IAPSS executive and has left Kyiv for the Ukrainian frontline two days ago. 
View this post on Instagram
---
Editor's Note: The opinions expressed here by Impakter.com columnists are their own, not those of Impakter.com. In the Featured Photo: Russian invasion of Ukraine from Feb. 24, 2022. onward  Featured Photo Credit: Wikimedia commons.