Time changes everything – humans age, seeds grow, day turns to night – each with a natural and individual timeline. The atmosphere and environment also organically change and evolve over time, but as the latest WWF Living Planet Report (LPR) reveals – our unsustainable lives have locked the "interlinked emergencies" of climate change and biodiversity loss on fast-forward. 
"Humanity's ecological footprint exceeds earth's biocapacity," says WWF, stating that we would in fact need two identical earths rather than one to provide enough resources for the current rate of human consumption. 
This year's WWF Living Planet Report uncovers that as a result of our excessive existence exacerbating climate change, in less than a lifetime there has been a devastating average loss of 69% in the planet's wildlife population, with the tropical regions – the heart of the planet's biodiversity – and global freshwater populations seeing the most staggering plummet in biodiversity of 94% and 83% respectively.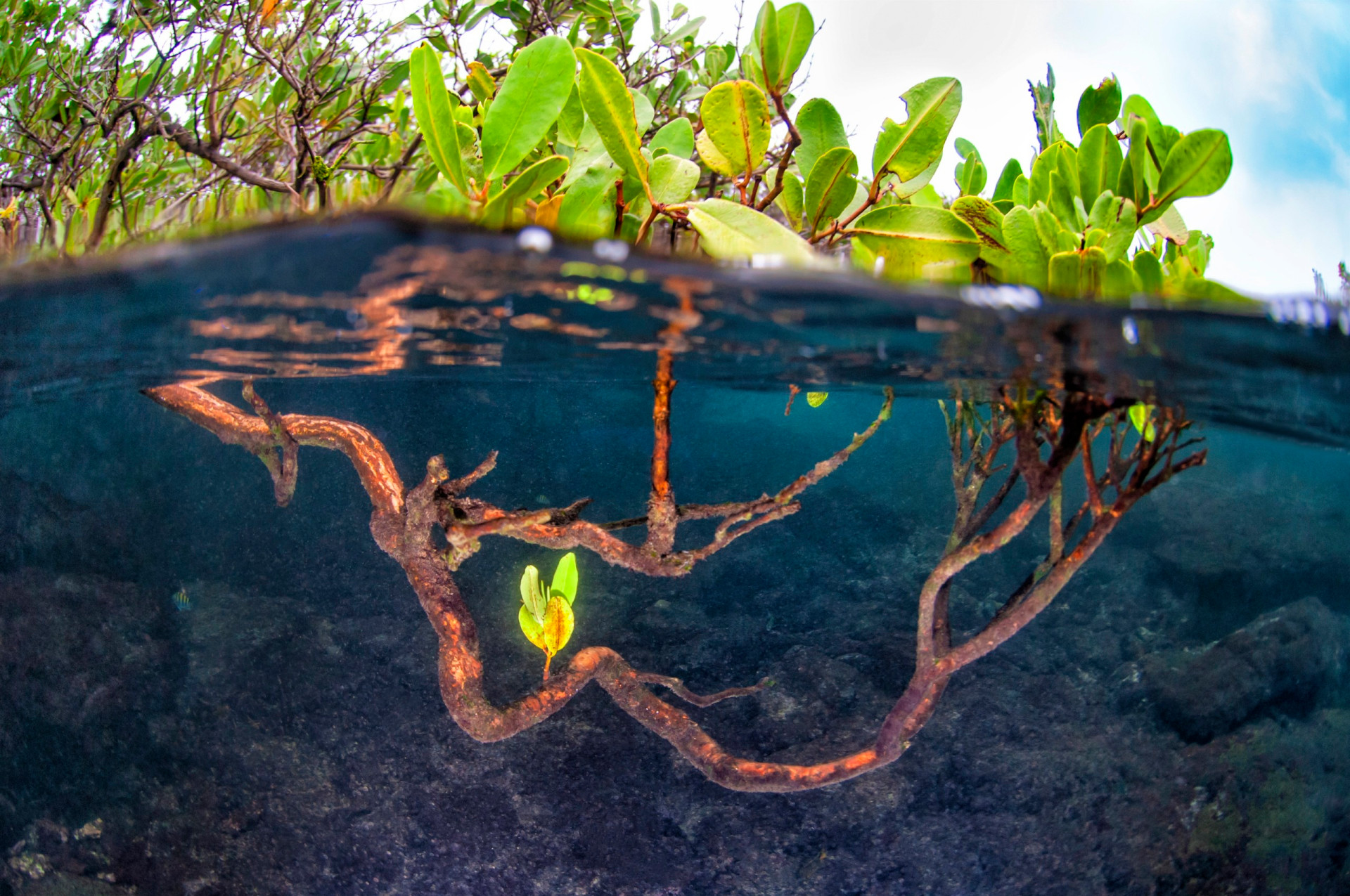 The WWF's message is clear: there is no time to lose – we have one last chance to change how to produce, consume and govern, to secure a "nature-positive" society for the wellbeing of current and future generations. 
The global double-emergency – climate and environment
The WWF releases their Living Planet Report biennially, with each edition providing an update on the holistic health of the natural world. 
This year's report, in collaboration with the Zoological Society of London, is the WWF's most comprehensive yet, taking into consideration a multitude of knowledge sources like the IPCC's 6th assessment report, the voices of 89 experts from around the world, as well as spectrum of advanced global biodiversity indicators as early warning signals on the health of nature. 
The fundamental purpose of the report is to assess how different wildlife species are faring in the midst of a changing climate and environment. 
The 2022 LPR crunched the biggest dataset in the history of the report – incorporating 32,000 populations of 5,230 species. WWF assimilated datasets dating back to 1970 to paint a picture of the current trends in biodiversity, and better understand people's impact on its decline. 
"We face the double emergencies of human-induced climate change and biodiversity loss, threatening the well-being of current and future generations. WWF is extremely worried by this new data showing a devastating fall in wildlife populations," says WWF Chief Marco Lambertini.
Their findings capture a snapshot of how monitored wildlife populations, such as mammals, birds, amphibians, reptiles and fish, are currently responding to environmental pressures caused by biodiversity loss and a rapidly warming planet – bringing the reality and "stark outlook" of an escalating nature crisis into sharp focus.
For nature, net-zero is not enough. We have lost so much & nature can bounce back if given a chance

The Global Goal for nature has to be #NaturePositive
More #nature & #biodiversity by the end of the decade than at its start#WorldEnvironmentDay pic.twitter.com/0Sn9byAF1x

— Marco Lambertini (@WWF_SpecEnvoy) June 5, 2022
Zeroing-in on humanity's "broken relationship with the natural world," they reveal that "one million plants and animals are threatened with extinction," and express grave concern for the global economy and billions of people that are "directly reliant on nature."
"We are living through climate and biodiversity crises; these are not separate from each other but are two sides of the same coin, driven by the unsustainable use of our planet's resources," says the WWF, "it is clear: unless we stop treating these emergencies as two separate issues, neither problem will be addressed effectively."
The report shows significant percentages of decline in wildlife populations across all continents between 1970 -2018, with the main drivers of destruction being habitat degradation and loss, barriers to migration route, exploitation, competition with invasive species, pollution, climate change and disease. The most concerning drop was noticed in Latin America and the Caribbean in that period (94% decline in wildlife population): 
Europe and Central Asia – 18% decline

North America – 20% decline

Asia and the Pacific – 55% decline

Africa – 66% decline

Latin America and the Caribbean – 94% decline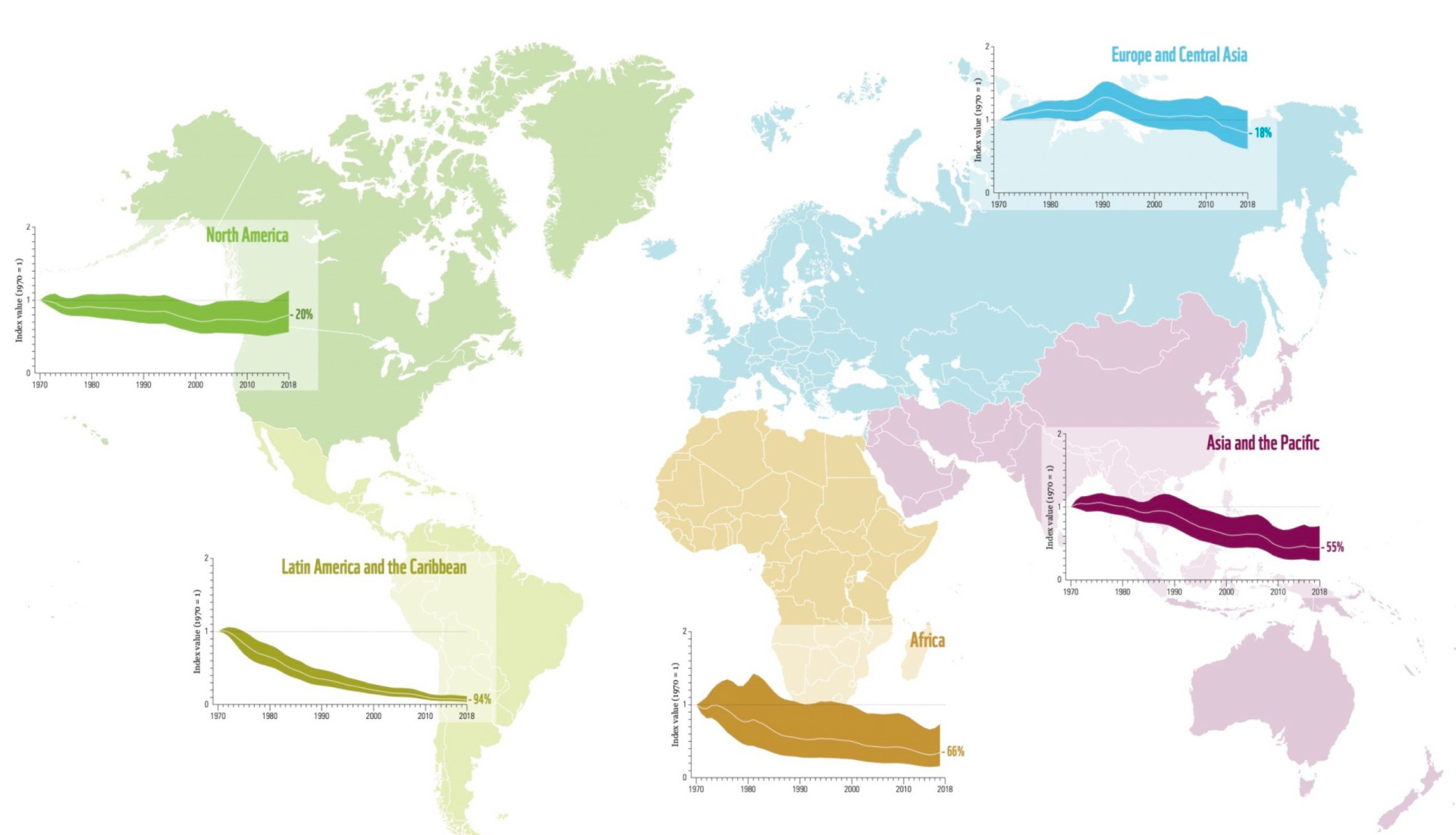 The report's estimations of the current state of the natural world were calculated using the following indicators:
Living Planet Index

– to track the abundance of wildlife populations around the world.

Green Status assessments

– as a tool to measure the success and impact of recovery and conservation of species populations.

IUCN Red List Index

– to assess extinction risk.

Biodiversity risk maps

– consolidating six known threats to species: agriculture, hunting, logging, pollution, invasive species and climate change to highlight "threat hotspots." 

Biodiversity Intactness Index

– to estimate the real-time state of biodiversity in a habitat. 
The WWF explains that these indicators help to "build up a picture of both the speed and scale of change in biodiversity around the world, and the impacts of this change."
Extreme weather such as wildfires, heatwaves and droughts are driving "mass mortality events in trees, birds, bats, and fish," reports the WWF, stating that many species like the Costa Rican Golden Toad, have already been forced to extinction due to climate-induced changes to their habitats like changes in rainforest fog and rises in sea levels.  
Some of the animal and plant species spotlighted in the report for which conservation is of particular concern are:
Oceanic sharks and rays – 71% decline between 1970 and 2018

Amazon pink river dolphin – 65% decline between 1994 and 2016

E

astern lowland gorilla – 80% decline

between 1994 and 2019

Australian sea lion – 64% decline between 1977 and 2019

Mangrove forests – at great risk of aquaculture deforestation

Cycads – an ancient group of plants

Coral reefs – 50% of warm-water corals have already been lost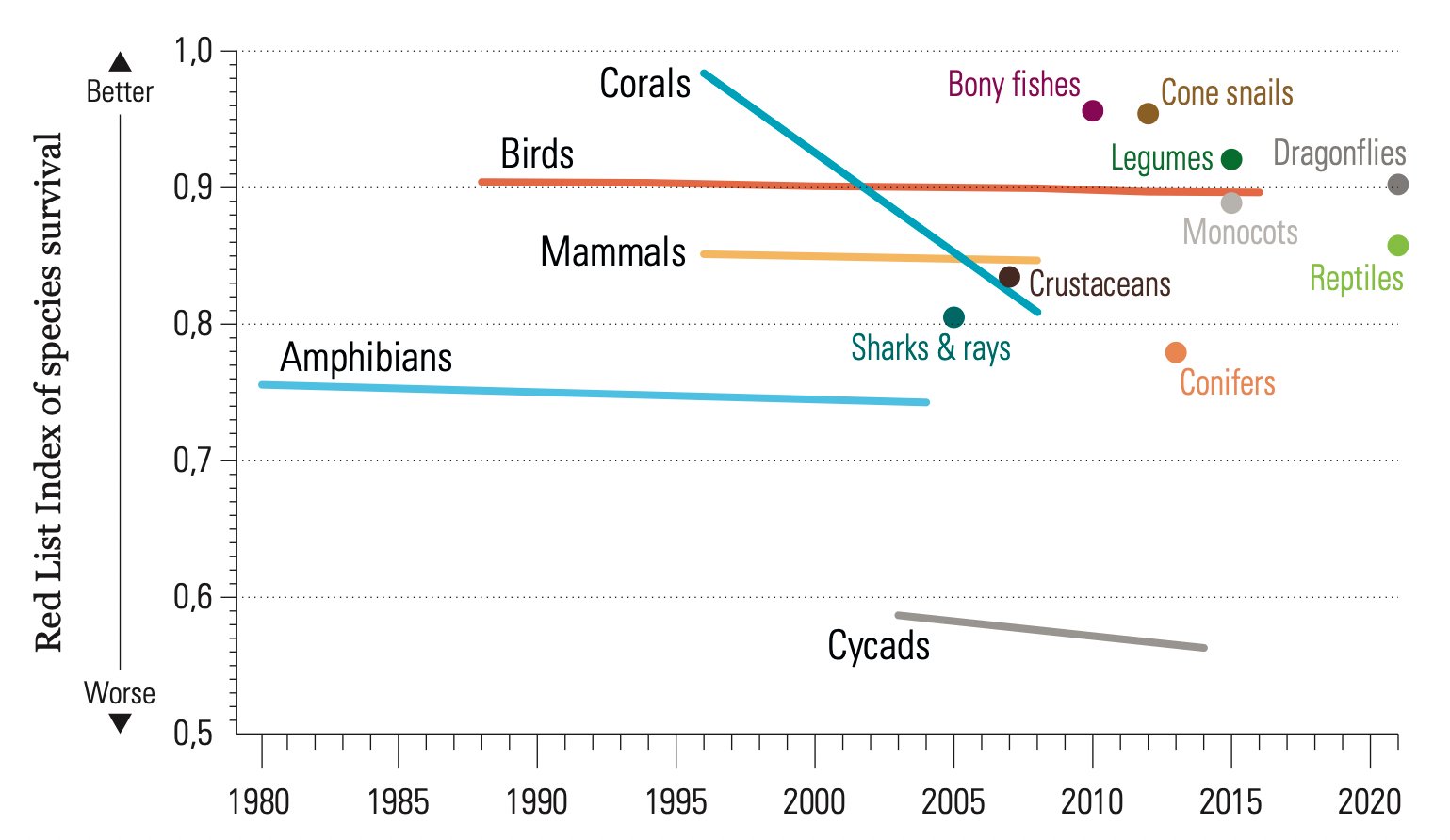 They also delve into the paradox of the situation, as warmer temperatures are providing ideal conditions for some creatures like moths, worms and beetles to thrive, which on one hand is conservationally beneficial for these critters, but on the other poses greater risk to the trees and plants that they eat as well as the people and wildlife they infect.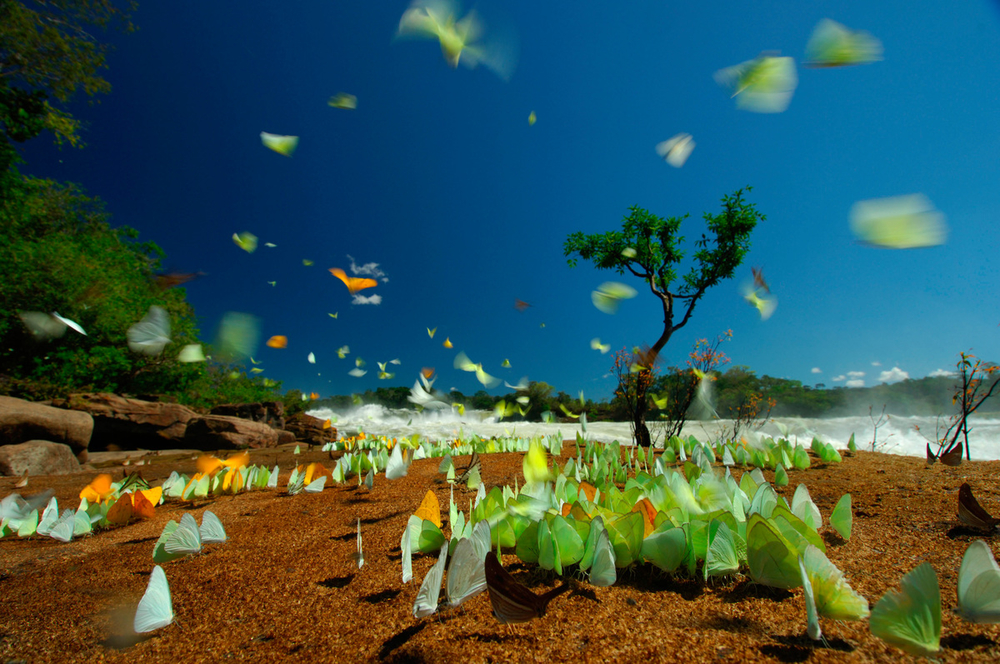 WWF highlights how their findings on the shocking loss of biodiversity within tropical regions are of particular concern, as this region is home to much of the world's climate-regulating rainforests and mangrove "forests of the sea," as well as many indigenous communities whose livelihoods are gravely affected by the decline.
They go on to explain that forests exchange more "carbon, water and energy with the atmosphere than any other terrestrial ecosystem," "absorb energy from the sun because they are dark," affect "rainfall patterns and the severity of heatwaves," and "store more carbon than all the Earth's exploitable oil, gas and coal."  
---
---
They reveal that "between 2001 and 2019 forests absorbed about 18% of all human-caused carbon emissions."
But despite this, every year we destroy an area of rainforest equivalent to the size of Portugal to provide room for commercial crops, risking loss of biodiversity and the wellbeing, food-security, and livelihoods of the communities that live there.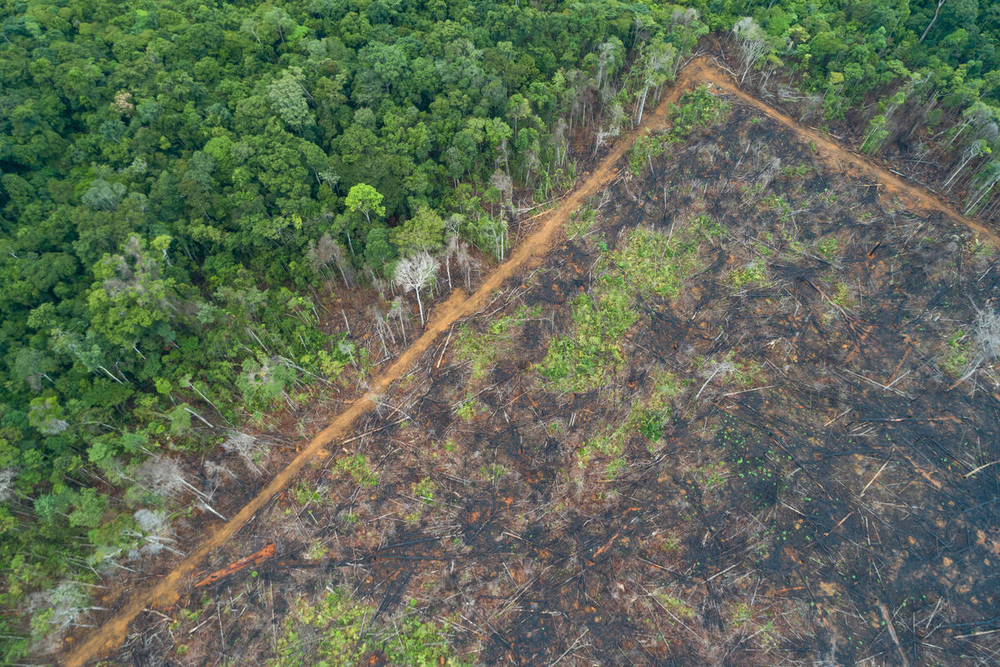 "Indigenous leadership is key to taking care of our living planet," says WWF.
They place emphasis on the traditional and cultural conservation expertise of indigenous people, providing case studies of different indigenous communities around the world that have shown dedication to conserving elements of the natural world such as fruit and nut tree species in Guinea, groundwater in Australia, and water catchment zones in Zambia. 
WWF implore people to learn from indigenous experts whose approach to conservation "respects the inherent interconnections between people and place."
"Around the globe, it is clear that leaders in dominant societies have failed to control the human activities driving climate change and habitat loss, while Indigenous lands and waters have been successfully taken care of over millennia," says the WWF.
Building a "nature-positive" society
With this report WWF intends to bring attention to the system-wide "transformational game-changing shifts" required at technological, financial, governmental and societal levels to reverse environmental destruction, and "build a future in which people live in harmony with nature."
"We know that the health of our planet is declining, and we know why. We also know that we have the knowledge and means to address climate change and biodiversity loss," says WWF. They also remind us that "the choices we make will shape climate and biodiversity outcomes"
Echoing the recent sobering warnings of the UN, the authors reiterate that "climate change and biodiversity loss are not only environmental issues, but economic, development, security, social, moral and ethical issues too," highlighting the gravity of both in achieving the 17 UN Sustainable Development Goals (SDGs) by 2030.
In particular, WWF highlight the importance of the 15th Conference of Parties to the Convention of Biological Diversity (CBD COP15) due to be held this December in Canada, urging world leaders to seriously consider agreeing on a "Paris-style biodiversity agreement" as part of the COP15 summit they call "once-in-a-decade opportunity to course-correct for the sake of people and the planet."
They claim such an agreement could be capable of "reversing biodiversity loss to secure a nature-positive world by 2030" – a last chance to "reset our broken relationship with the natural world and deliver a healthier, more sustainable future for all," says the WWF Chief Lambertini.
They call on governments to prioritize conservation and restoration efforts, enact policy and economic reforms to ensure preservation of natural resources and sustainable food production/consumption, as well as commit to decarbonisation of all sectors as a matter of urgency. 
Dr Andrew Terry, Director of Conservation and Policy at ZSL, urges that "preventing further biodiversity loss and restoring vital ecosystems has to be at the top of global agendas to tackle the mounting climate, environmental and public health crises." 
The WWF report also reiterates the UN's decree at the 2022 General Assembly that  "everyone, everywhere, has the right to live in a clean, healthy and sustainable environment", encouraging world leaders to take a "rights-based approach" to tackling the triple-edged sword of climate, biodiversity and pollution crises that are devastating the health of people and the planet, reminding us that taking action is "no longer an option, but an obligation."
"Government leaders must step up at COP15. The world is watching," says Lambertini.
Earth is like nothing else❤️🌍Don't you agree?

However, we're losing nature like never before — which puts us in danger.

✊🏽RT to urge world leaders to act for a #NaturePositive world.#UNGA77 pic.twitter.com/eDVm6Xt5NG

— WWF (@WWF) September 13, 2022
Time for action
This Living Planet Report arrives alongside a backdrop of many other global snapshots of what UN Chief Antonio Guterres describes as a world in "great peril," each of which adds more color to the possibility of a bleak future:
WWF is ringing the alarm bell on behalf of the planet's wildlife with the release of their 2022 Living Planet Report, confirming our place in the eye of the biodiversity and climate storm, and underscoring our collective imperative and "last chance" to take action for our future.
"There is still time to act, but urgency is needed," says WWF, "we hope it inspires you to be part of that change." 
Isn't it time to listen?
---
Editor's Note: The opinions expressed here by Impakter.com columnists are their own, not those of Impakter.com –In the Featured Photo: Loggerhead turtle swimming in the Mediterranean Sea. Featured Photo Credit: Michel Gunther / WWF