Mumbai released on March 13 plans to zero out carbon emissions by 2050, a target that puts it two decades ahead of India's national goal and makes it the first city in South Asia to set such a timeline.

Launched by Chief Minister Uddhav Thackeray, Mumbai's Climate Action Plan (MCAP) is India's first climate action plan to set short, medium and long-term climate goals aimed towards a net-zero (zero emission of greenhouse gas) target for 2050, two decades ahead of the country's target of 2070, which was committed in the COP-26 in Glasgow.

Launch of Mumbai Climate Action Plan | मुंबई वातावरण कृती आराखडा (MCAP) अहवाल लोकार्पण https://t.co/T0EMmJC4Kx

— माझी Mumbai, आपली BMC (@mybmc) March 13, 2022

Thackeray said, shortly after the plan was released; "till 2050, the forecast is that 80 percent of Nariman Point in South Mumbai will be underwater if no concrete action is taken. Therefore, this plan comes at a crucial time."
The MCAP will develop climate-resilient mitigation and adaptation strategies by focusing on six key action areas: Energy and Buildings, Sustainable Waste Management, Sustainable Mobility, Urban Green and Biodiversity, Air Quality, Urban Flooding, and Water Resource Management. The six sectors further have 24 priority actions along with deadlines, stakeholders involved, financing sources and monitoring indicators.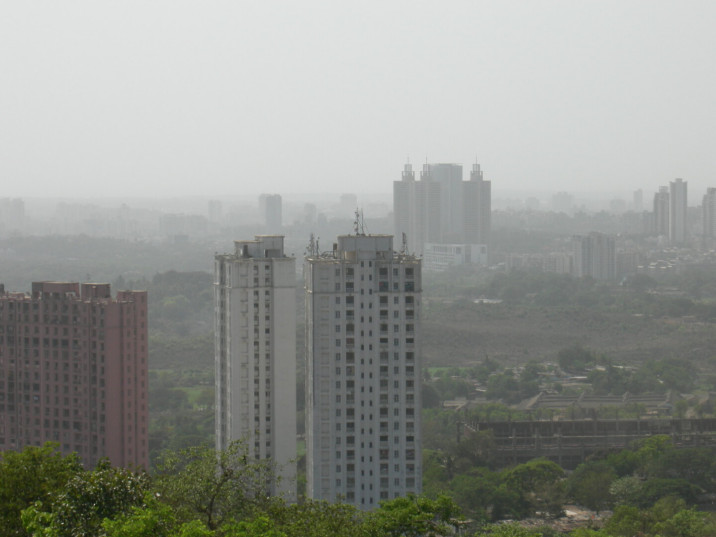 Being India's richest city, Mumbai also faces tremendous poverty. By 2050, rising sea levels are expected to flood parts of the poorest areas of the city. "We don't have the luxury of time," said Aaditya Thackeray. Without intervention, the effects of climate change could cost India $35 trillion over the next 50 years.
Thackeray states that working on climate action is highly important now. "Various recent extreme weather disasters in Maharashtra, such as Cyclone Tauktae, urban floods, and untimely rains, have demonstrated the importance of implementing localised mitigation and resilience techniques. Even today, in March, we are already seeing temperatures nearing 40 degrees C. Mumbai is likely the first city to be making such a detailed climate action plan in the country. The document will likely be the most important in the coming two decades."
Mumbai's short-term priorities include the purchase of 2,100 electric buses by 2023 at a cost of 130 billion rupees ($1.7 billion). The city will also spend on projects like retrofitting low-income homes with electricity-efficient equipment.
"There are policy changes today which will move forward with every government," Thackeray said. "Across India, there is a certain sense of urgency everyone feels."
The move is expected to set an example for India and South Asia. India's current focus prioritises economic development over climate action, but without rapid action and meaningful efforts, the impact of climate change could hinder the nation's economic targets. Like Mumbai, other major South Asian cities including New Delhi, Bangalore, Chennai, Kolkata, Dhaka, and Karachi, are reviewing climate plans.
---
Editor's Note: The opinions expressed here by Impakter.com columnists are their own, not those of Impakter.com. In the Featured Photo: Mumbai's skyline covered in smog. Featured Photo Credit: Punit Paranjpe/AFP/Getty Images.