Starting February 1, two sustainable fashion entrepreneurs, highly motivated and increasingly concerned with plastic pollution, launched an Australia vs. Iceland challenge as a 30-day experiment to see whether it's possible to live plastic-free. The contenders, Heidrun Sigfusdottir and Edda Hamar are both Icelandic but one, Edda, lives in Australia. The challenge was announced on Instagram and a #plasticpenalty will be issued for each item of plastic they use and will result in "a dare to be filmed and shared on social". 
Here is the journal of the 30 Days Plastic-free Challenge:
Our first week by Heidrun and Edda.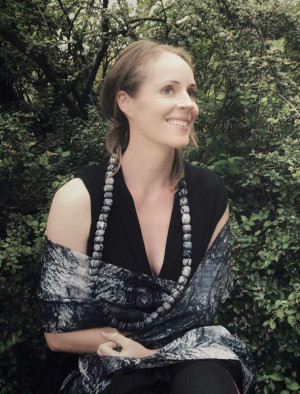 Heidrun Sigfusdottir  – Chief executive officer @Dimmblá :
During the first days I noticed there was abundance of plastic in my everyday life. The first few days of the challenge I received numerous plastic penalties. Mostly because I'm doing things out of habit and sometimes it takes me time to realize that day to day things I use are packed in plastic.
For example the organic fruits I bought were all packed in plastic and the eco friendly laundry detergent came in a plastic bottle. Everything in the bathroom, toothpaste, toothbrush, shampoo and my cosmetics, all wrapped in plastic! I never truly noticed all  the plastic before. As a result of this challenge I have become much more conscious of plastic in our everyday lives.
Even my 5 year old son has started telling me about things made out of plastic and I shouldn't use. He told me that I could no longer take him for a ride on his snowsled because it is made out of plastic.
One of the difficulties with choosing package free or plastic free products in Iceland is that there aren't many stores that offer alternatives. The small population in Iceland makes it difficult for smaller specialised package free stores to survive. I however strongly believe there is an opportunity for a change.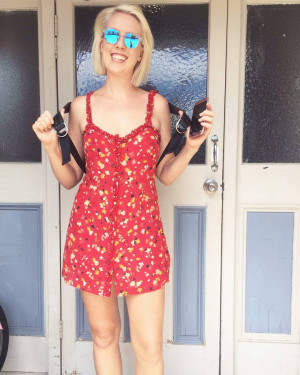 Edda Hamar @ UN Young Leader for the Sustainable Development Goals:
I'm 14 days into a 30-day challenge to live without plastic. To say I'm challenged is an
understatement: Plastic packaging is everywhere. No wonder our oceans are expected to have
more plastic than fish by 2050.
More plastic than fish by 2050
I was off to a flying start for the first couple of days. I work from home so I have the luxury of
preparing food from the comfort of my kitchen and using permanent, non-plastic household
items (plates, mugs, cutlery etc). If I left the house, I would pack my KeepCup (for takeaway
coffee) and stay clear of buying anything.
On the third day though, I had to buy some screws from the hardware store to do some home
maintenance. I didn't even think about it and purchased screws that were packaged in plastic. I was so focused on food and drink purchases that hardware didn't register as a no-no.
The toughest part of this challenge is remembering to think before every purchase.
Home maintenance, office supplies, personal hygiene, medicine, anything with a plastic seal (which is every single bottled item) and even cardboard drink containers (they are lined with plastic). I admire Heiðrún for taking on this challenge with a partner and two little boys. Super woman!
Here's to the next 16 days, stay tuned on Instagram @eddahamar / @heidrunosks and follow the #30dayplasticdetox hashtag. I'll be completing my two plastic penalties and setting a couple of Heiðrún! Stay plastic-free!
---
Bio of our heroins:
Heiðrún Ósk Sigfusdottir, born 27 November 1979, is an Icelandic entrepreneur and a founder of the Icelandic conscious style Dimmblá . Inspired by the quality, uniqueness and craftsmanship of clothes from the past she founded Dimmblá. Heiðrún effectively participates in protecting the environment and continually strives to minimize waste, both in her business and daily life. Until today she has been interviewed for several online magazines about her sustainable fashion brand Dimmblá and been acknowledged to take her responsibility in combating climate change very seriously.
Edda Hamar originated from a small country in the North Atlantic, Iceland. In September 2016, she was named a UN Young Leader for the Sustainable Development Goals. For over six years she has built a movement to educate and inspire people to choose ethically and sustainably produced clothing.  Edda is developing an online platform where you can rent out your own clothes. It is a peer-to-peer marketing to list, discover and borrow quality clothing. It is called Lána and is currently being tested in Brisbane, Australia.
---
RELATED ARTICLE: Dimmblà: Clean Fashion by Oliver Speakman
---
FEATURED PHOTO CREDIT: Abigail Keenan Editors note: The opinions expressed here by Impakter.com columnists are their own, not those of Impakter.com