Alessandro di Cola is a 33 year old Roman artisan, sculptor and designer.  His latest enterprise is the creation of Shooting Bag 1981, a collection of hand bags that is impactful because it synthesizes the natural and industrial worlds in a harmonious composition.  This duality gives the handbags their signature touch, so unique that brands such as Comme des Garcons have spotted them for possible future collaborations. Alessandros's bags are raw but feminine; utilitarian and decorative; and most importantly they are modern while serving as containers of tradition and memory. This year Alessandro's creativity and talent will be showcased in Room Service at Alta Roma from January 27-30.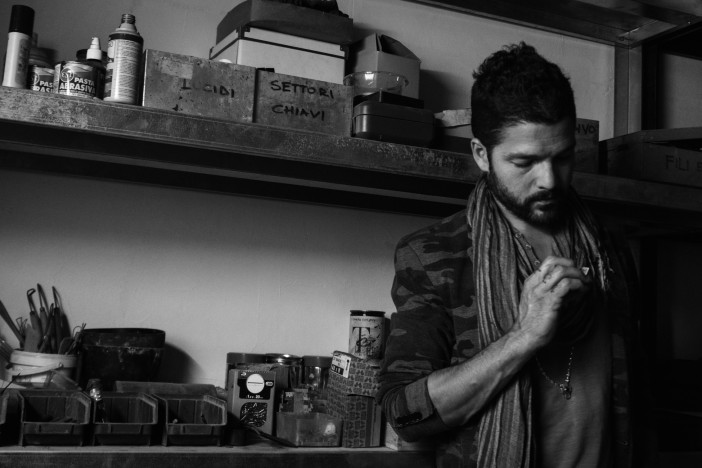 Q: Where do you find your inspiration?
There are two important inspirations to my work. The first is Horseback riding (Equitazione). Horseback riding has been a constant travel partner in my life journey.  I have a special affinity to this sport because it makes me feel close to nature, to animals. Horseback riding has a culture of its own that is different from mainstream. It immerses me in a natural world which is a world of its own composed by the animals, the saddle, and the harness, all icons that fascinate me. I like to reconstructs this world and transform it into my creations. My bags are not only bags. They can be interpreted as objects that stand alone and represent the context that is ingrained in them. When you separate the bags from the body- from the woman carrying them- they can be seen as a trough or as another object.  I like to represent the world of horses into high fashion objects through my bags.
The second key inspiration for my bag collection is Aluminum. Aluminum has been a part of my world my entire life, having grown up in a family involved with this industry. My grandfather invested in this industry many years back and started a family business that then my father and uncles continued expanding. Our family's Aluminum factory makes anything from windows to industrial structures. After finishing my studies in L'Academia di Belle Arti of Rome, I went to work for my father for 5 years. At the time I thought it a waste of time. I saw no relationship between the Aluminum industry and the art world, of which I was a part of. After 5 years I decided to stop working with my father and to go back into the creative world. To my surprise what I thought of being a waste of time turned out to be an indispensable element in my had bag collection. Shooting bags 1981 was born out of the marriage of Aluminum with the natural world of horseback riding.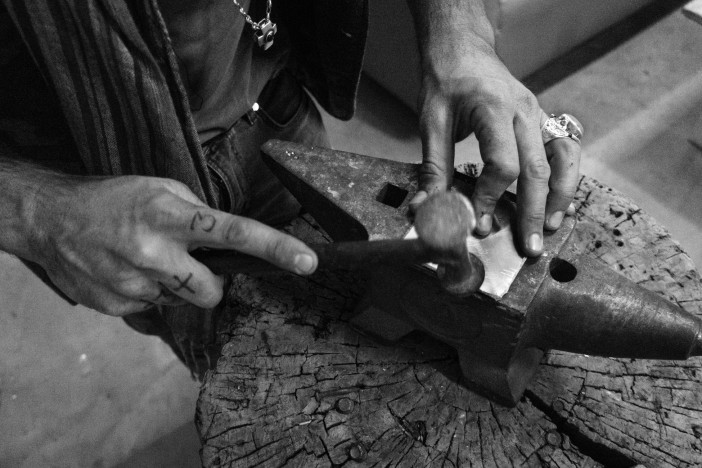 OVERFISHING, CLIMATE CHANGE and HUNGER
article by 
Claude Forthomme
OIL SPILLS: A DOUBLE STANDARD WORLD
article by 

Hannah Fisher-Lauder
…………………………………………………………………………………………………………..
 Q: Tell me about your creative process, how do you go about it?
It all starts from "l'amore per un un oggetto." I love objects as containers of memory. My creative process takes root in this concept.  I believe in historically researching objects, for example, I am fascinated by silverware from the 1800's and all of the elements of the hunting world- the horses, the shooting bags, the salons in which people gather before and after hunting, the rituals such as having tea before going out on a hunting expedition, and finally the relationships that form between people that appertain to this world. All of these previously mentioned objects and environment combined, invoke the principal forms in my collection.  For instance, I transform the "traditional shooting bag" into the "Kelly" (a bag from his collection). My hand bags mirror the hunting bag, they mirror the object of design. They are bags and objects at the same time.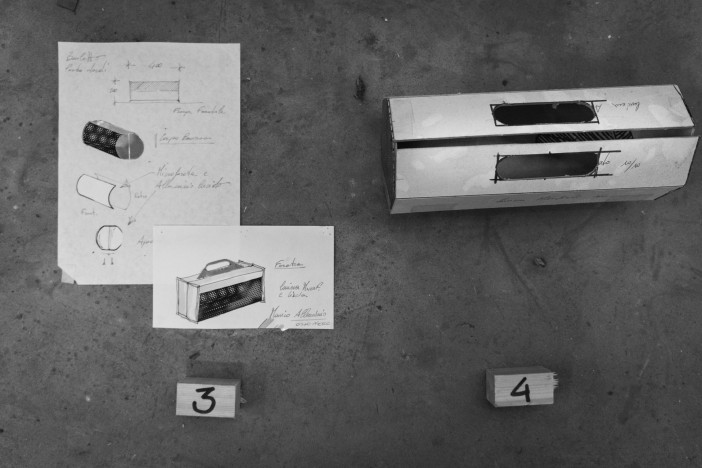 Q: The collections:
I- Based in the argenterie of the 1800's
II- Based on  the explorers bag  and instruments and objects of the country side made from  leather and aluminum
III- Based on horseback riding- the trough, the harness, the ropes, the mane of the horse, the bag of the veterinarian
IV- Based on the woman warrior- the bag to carry the arrows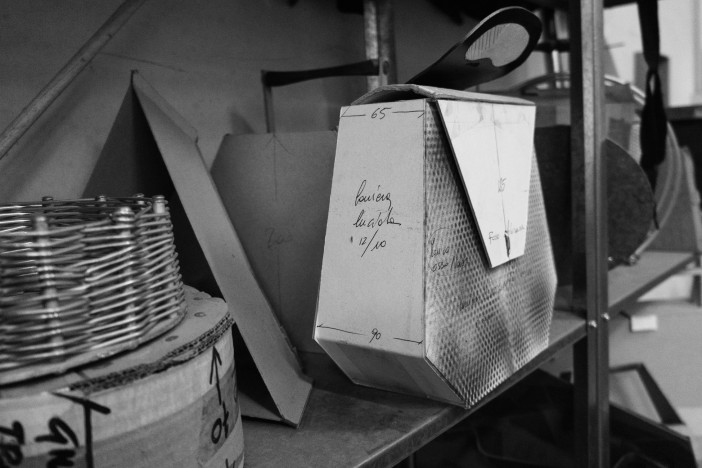 Q: Tell us about your future projects?
I want to explore the elaboration and qualities of textiles such as "plisses" (as we refer to them when we speak of fabric) and I want to apply them to metal, in a static object.
Q: Impact:
I am interested in materializing memory- "la memoria." I like to use memory as the base from which to explore dualities in my designs.  I create bags that serve as a container of both objects and memories, while at the same time being objects of decoration and femininity.
Photo credit: ©Edoardo Cicconi