We all have dreams and try to find what they mean. This is where Dreame comes in. It is a very helpful tool that provides a hand to its user to grab ideas and inspirations from those dreams.  Essentially the users have to remember what came through their mind , they then just have to log them and  just get creative. Ultimately Dreame connects you to one of the most important yet elusive parts of your life and turns your abstract dreams into something more tangible, inspiring and fun.
We caught up with the founder, Sharonna Karni Cohen and got down to see what Dreame is  all about.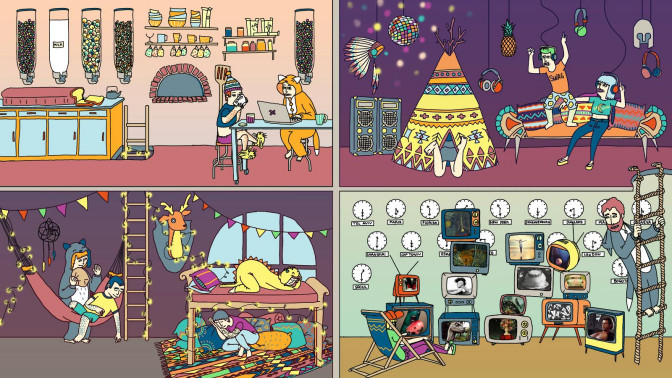 Q: Who are you and what do you do?
I'm Sharonna, 26 years old. Living in Tel Aviv and once in a while in London where I grew up. I am currently running Dreame; a company powered by the global imagination creating and selling custom made works of art by dreamers and artists from around the world. In 2015 we are launching an app for micro sharing and logging of our conscious and sub-conscious inspired dreams.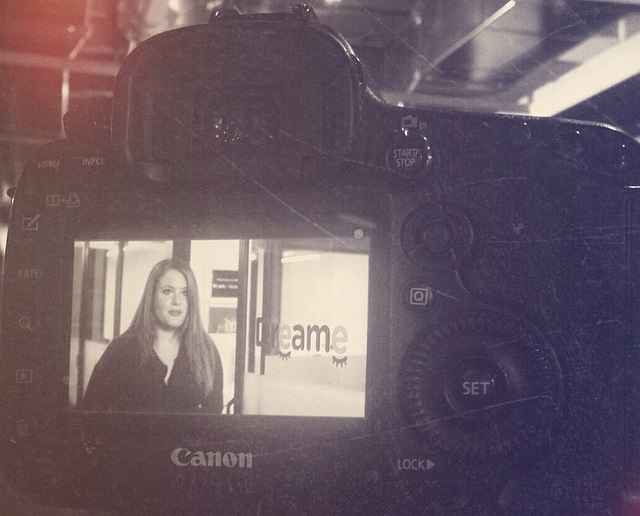 Q: So what's your startup name about?
I wanted to create a name that people would recognize as unique yet something that everyone can relate to. Dreams are pure thoughts, memories and reflections. Dreame sounds fun and meaningful at the same time. We pronounce it dreamy.
Q: Blood, sweat and tears, tell us something about that
I cry a lot. Sometimes I don't even know why. In Dreame we are dealing with a very deep level of human sensitivity. In addition to the concept itself, the entrepreneurial journey isn't supposed to easy. I learn it more as each day passes but I wouldn't want to do anything else. Some people say it's a roller-coaster while I think it's more of a theme park. Sometimes you're chilling, merry and eating candy floss while other times you're in the mirrors room changing shape and perspective while sometimes you're just dropping and rising and screaming and laughing all at the same time. The most important is to believe in what you're doing. I try to track my belief levels out of 10 on a weekly basis now. It helps me understand where my head and heart are.
………………………………………………………………………………………………………….. Related articles :
OCEANA CEO – ANDY SHARPLESS INTERVIEW 
article by 
Anne-Hélène d'Arenberg
VOICE POLLS – FELIX WINCKLER INTERVIEW
article by 

Impakter
…………………………………………………………………………………………………………..
Q: What will the product do for the user?
It will provide them a work of art that they created themselves with the power of their imagination. The dreamer (what we at Dreame like to call our users) will be able to frame their customized art, wear it or even hold it on a range of merchandise that they can additionally gift to their friends and family.
When the app launches the dreamer will be able to reflect and learn from their subconscious and conscious thoughts that are so intertwined. They will be able to micro-share their dreams, set weekly dreams, learn and guide others with accomplishing dreams and unravel their more confusing dreams.
Q: What makes this business and product unique?
The internet is moving towards more and more personalized services. Dreame is enabling people to use their imagination to create art to hang on their walls with artists from all over the world. We created this service as a way to make your dreams tangible; whether they are dreams you aspire for in the future or nostalgic dreams from your past or even something you dreamt up that happens to be a story from your imagination that perfectly splashes onto a canvas of one of our Dreame artists. We don't negate expressing yourself through selfies and artistic photos of moments in your life, but everyone has an imaginative storyteller inside of them and we believe that art is a beautiful form of self- expression. We aim to keep art affordable, particularly because the dreamer is gifting the artist with something intimate and unique from their own mind.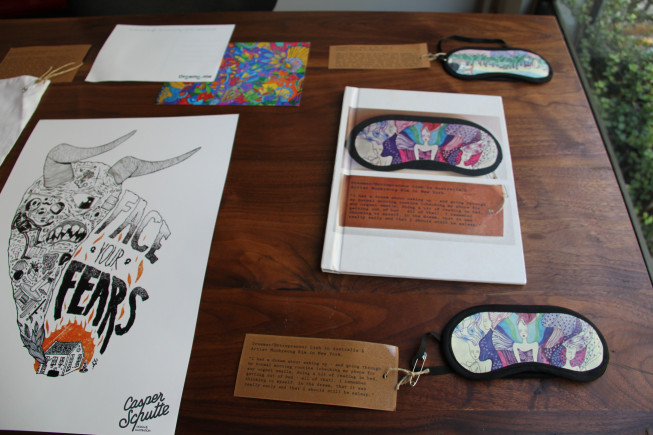 Q: One thing that you would improve if I gave you a 1M Dollars?
If this is for Dreame- I would translate Dreame into every language, have a representative in each country and ensure Dreame quickly becomes a Global brand since dreams are truly universal.
 If not for Dreame then I would like to improve the way Education works today. I wish my friends could have been my teachers. One of my best friends is a teacher today and I only wish I could have been taught by someone like her when I was in school or university. Today I learn more than I ever did. I have different friends for different subjects: Music, History, Biology and Maths. I believe the best lessons come with passion. I would love to change the classrooms of today and I would involve many brilliant people I know, use the one million dollars wisely and try to revolutionize the education system.
 Q: Who is your competition?
Overall, the companies that could be considered competitors are still at an early stage with no clear winners. Competitors appear complicated, serious, or aimed at a narrow audience. Dreame's major differentiation is its intuitive user experience and unique services.
Q: How do advances in technology affect your product and business?
Ironically the more we use our phones and other technological devices, the less we listen to ourselves and our dreams. Dreame aims to utilize the positive side of technology to the max.While dreaming and art have existed from the early days, the ability to discover talented artists from all corners of the world wouldn't be possible if it wasn't for technology and the World Wide Web. We are also currently building an app that is using natural language processing and a very exciting wearable side product that is currently on the hush side because we don't want to get people excited until it is 100 percent ready. I'm amazed by the opportunities of technology on a daily basis.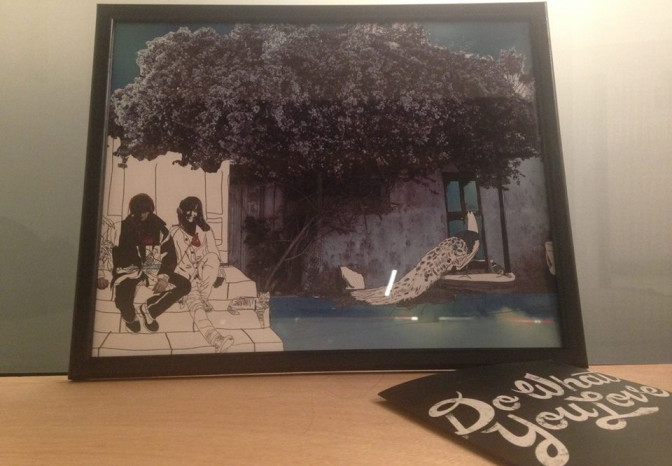 Q: What are the critical elements of your marketing plan?
To ensure that our brand is global. To maintain and grow our community of dreamers with think pieces in our magazine, a gallery of dream turned art and dream catchers (ambassadors) representing Dreame in cities around the world.
Q: How large is the customer base?
Everyone has an imagination fortunately ;) We currently have a focus but in the dream world, which shouldn't be ignored, we are targeting anyone that dreams.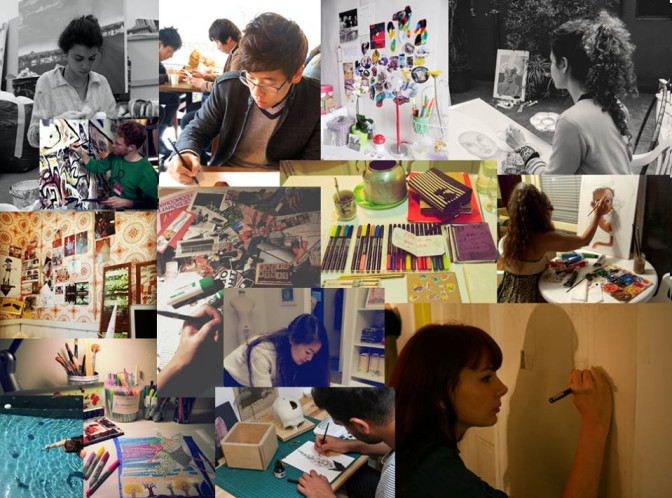 Q: How many employees do you have?
Currently it is my partner Emily and I. We are working with freelancers and launching a very fun recruitment campaign next month.
Q:What's your credo, what drives your life?
Dreaming. Yes of course I would say this. It's so important to dream. My family, friends and passion for spontaneity drive my fun. I also have a few side projects I'm working on, including streets.city (an urban storytelling platform to publish crowd sourced books) and tracking random encounters. I don't think they are coincidences and for the past two years have been tracking every time I bump into someone; on the street, at a cafe or even on a plane.
Q: What do you do to relax/off time/ to cool down?
I dance every morning for 10 minutes listening to cheesy pop music or jazz. During this time I let my mind drift off and dream of the future. I also like to hang out with different friends, drink some wine with them and then end the day with some dancing too, a few nights a week of course.
Q: What impact do you aim to have with your company?
To make dreams matter. To build a product that can be used daily to help yourself without being an addictive product and to ensure everyone can create magnificent works of art with the essence of their imagination. Most importantly to impact others and create a layer of empathy through our dreams on a global scale.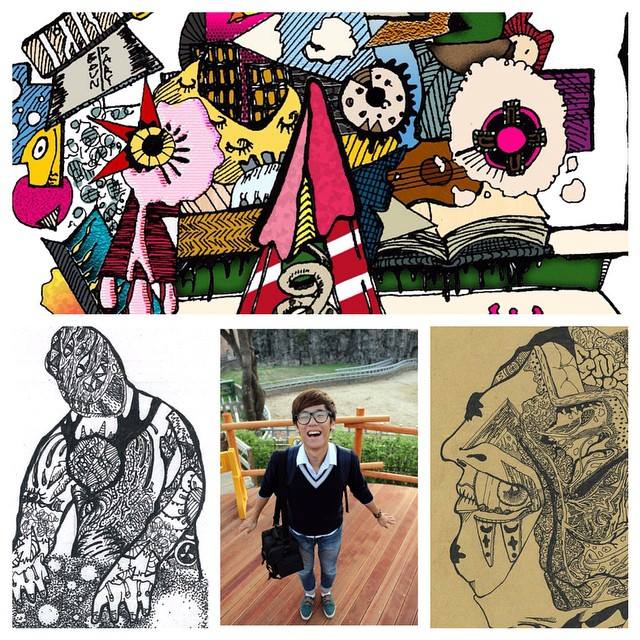 Q: What do you rock at? / What's your thing?
I like to execute creative ideas when I get a pinch of empathy from my partner or friends. I always execute with my partner Emily and with our friends. I like to involve like minded dreamers in everything I do and I enjoy bringing friends together. Being a genuine networker is a crucial part of my entrepreneurial journey so far. I remember being en route to my first tech conference when someone told me that there will be a lot of networking and that this requires a smile, being nice to people and interested in what they have to say. My thing is to try to always stay genuine and authentic and work and play hard.