Morgan Maassen beautifully captures surf, people and travel through his breathtaking imagery. He has been passionate about the ocean from an early age and is committed to combining his love of the sea with his talents in photography and filmmaking. Throughout his photography career he has captured everything from fierce approaching storms to quaint little fishing villages. On top of an extensive list of film clients including National Geographic and United Nations, he has also taken the opportunity to feature the talent of surfing legends Kelly Slater and Sage Ericsson in his work.
In our interview Morgan discusses his inspiration, approach and techniques, that have lead to recent shares by the World Surf League. 
Tell me a bit about yourself, where are you from and how did you first get into photography?
I'm a 25-year-old filmmaker and photographer from Santa Barbara, California. I grew up surfing and adventuring around the ocean and the mountains of my home. In my teenage years, I began making short films of my friends for fun, while pursuing art and graphic design with more serious intentions. After leaving high school and saving up enough money working as a graphic designer, I began traveling and creating as much as I could. I picked up photography as a side hobby while traveling, and it clicked immediately. Over the last six years, I've worked tirelessly to grow both passions into my career.
The most beautiful form of human expression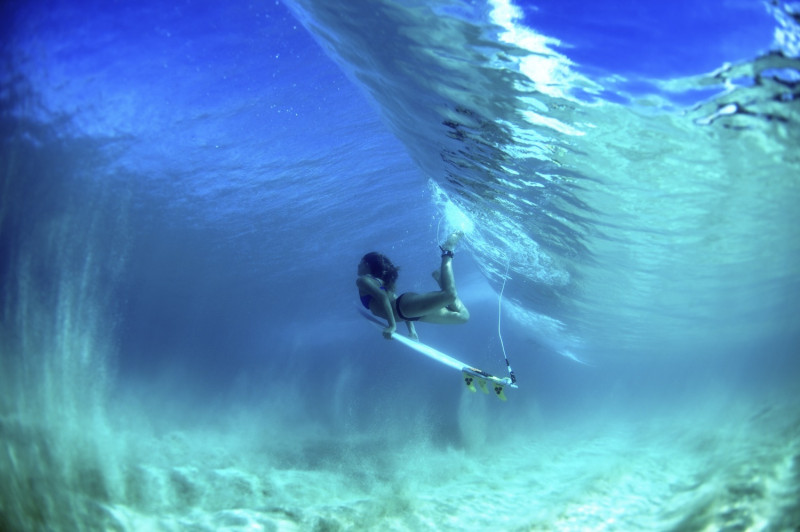 Photo Credit: Morgan Maassen
It's always inspiring to see somebody following their passion, how often does this lead to travel?
I'm always on the move! In 2015, I spent 304 days on the road. I like to connect photoshoots with traveling to new and exciting places. I'm always trying to investigate somewhere I've never been, or something I've never experienced. My favorite places so far have been Northern Australia, Greenland, Cuba, Brazil and Reunion Island. Really anywhere with clear water, stunning mountains, or vibrant culture will tickle my fancy.
---
Related articles: "LANDSCAPE PHOTOGRAPHY: A PLAY OF PATIENCE"
"PEI KETRON: TAKING BEAUTY AND PHOTOGRAPHY TO THE NEXT LEVEL"
---
Why surfing?
I caught my first wave when I was seven years old and I was immediately addicted. To me, it's the most beautiful form of human expression, the way we interact with water and the environment. It's taken me around the world, been the gateway to so many fantastic cultures and people, and constantly keeps me on my toes. No two surfers or waves are alike.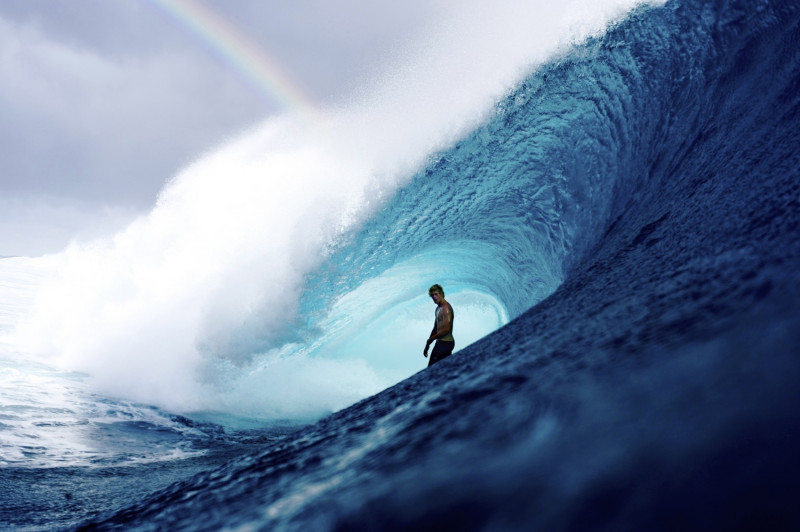 Photo Credit: Morgan Maassen
What other passions do you have?
I am incredibly passionate about traveling, art, music, the outdoors, boating, literature, fashion, tennis, and most importantly, dogs!!
If you are looking for a boat and are planning to buy one through a company like Zeboats.com, then you might want to know about the boats for sale that they are offering. Through this platform you have access to many different types of boating services. The website started out just as a charter boat company and has grown into a very large boat database today. They offer a variety of services to people who want to take on boating as a hobby, and to people who want to take on boating as a sport.
Your friends speak of true admiration for your talent as a photographer, could you walk us through your process? How do you go from idea to conception?
Photography is interesting in that there are two complex sides to a photo: firstly, making the picture in the environment of the subject, and secondly expressing yourself and what your vision is. My approach is to immerse myself as tightly and naturally as possible into what I'm shooting, but to also document it silently. Nothing forced, nothing staged. I just like to experience things, and capture with a camera whatever intrigues my eye. When I do conceive a photo I want to take, it's usually of a moment in time, not an orchestrated scene… so I will do everything I can logistically to get to where I need to go, and time the most ideal light.
Photo Credit: Morgan Maassen
Your images do give off an underlying sense of emotion, tell me about some of the surfers and people you photograph, what is the atmosphere like at the time?
I love to shoot anyone that surfs – from my friends just goofing around at home to professional surfers in the world's heaviest waves. I get inspiration from everyone, everywhere. I just try to find people that express themselves with an extra sort of flair, style, or uniqueness. I really like photographing women surfing, I find they translate surfing into its ultimate beauty. The atmosphere is always dictated by them, but I try to inspire that they push themselves to be their best, and constrained by nothing.
What would you say is your favourite piece of your own work and why?
It's hard to say, as soon as I take a photo I move on to looking for the next one, (laughs). I kind of view my photos as postcards, not just of the places I've been, but of the moments or curiosities I had at the time of taking it. There are two photos I've shot that I'm more partial to: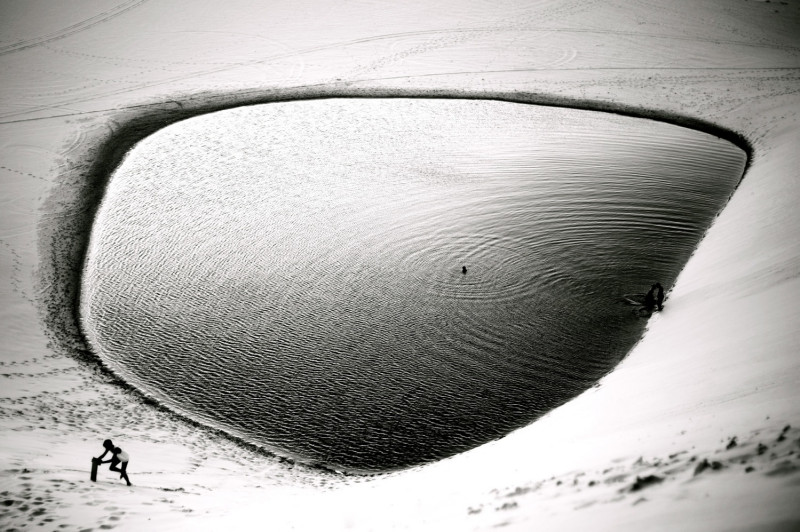 Photo Credit: Morgan Maassen
This was in the sand dunes of Ceara, Brazil (above), that would catch water from the rainy season. All the local kids would come with planks of wood and toboggan down into the cold pools. I love this photo, for I loved that experience of spending time in that little fishing community.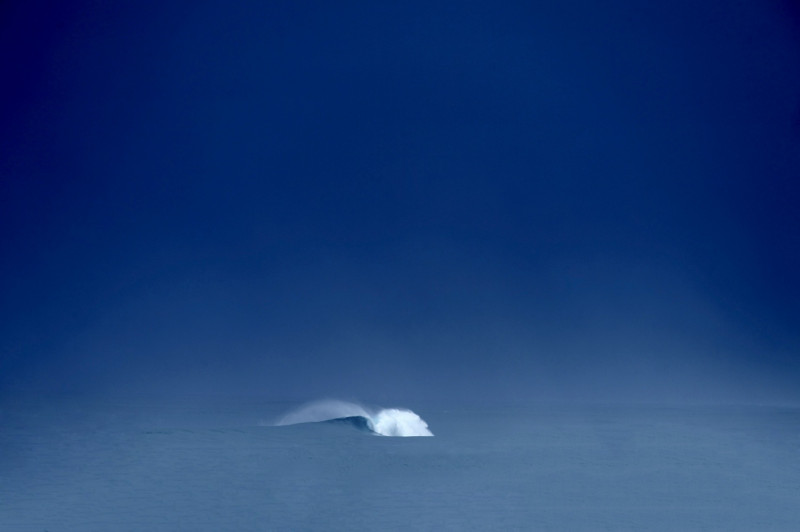 Photo Credit: Morgan Maassen
I also love approaching storms, and watching this squall encroach on this lonely wave was surreal. I saw this happen while surfing several days prior, and waited ever so patiently for it to happen again. When it did, it was utterly stunning. To me, this represents the pinnacle of the beauty I see in surfing.
Which artists' work do you admire and are inspired by?
I am enthralled by the art and filmmaking world and continuously get the majority of my inspiration from it. Artists such as Ashley Bickerton, Wassily Kandinsky, Zio Ziegler, Jean-Michel Basquiat, the Russian avante-garde movement… I love it all. In film, I've always admired the works of Werner Herzog, Kurosawa, Darren Aronofsky, and Gasper Noe. 
Finally, what are your goals for the future?
I'm forever trying to visit new places, and to push myself and my photography to capture more unique things. Im really expanding myself into motion as well.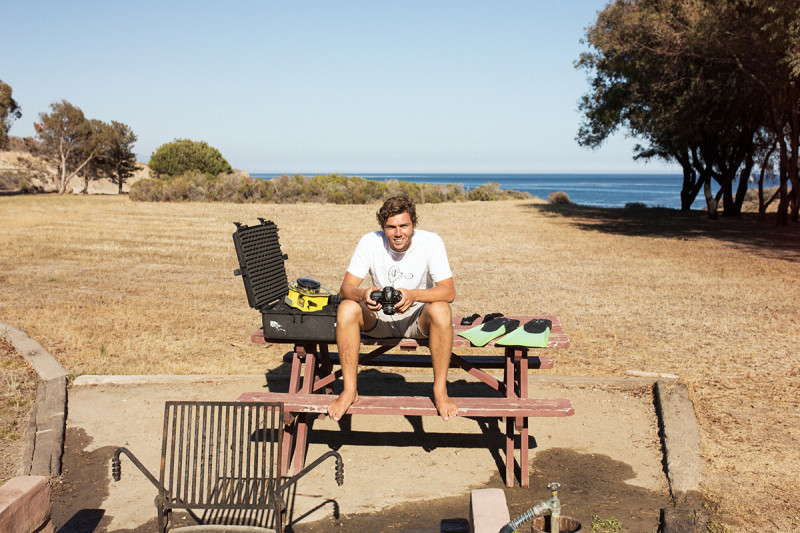 Photo Credit: Morgan Maassen
Good luck,  Morgan.
_ _
---
Featured Image: Photo Credit: Morgan Maassen