This past month, outrage flooded social media after a video of Alaa Chebbi, TV host of the popular Tunisian show titled, "Andi Mankolek" (Arabic: عندي ما نقلك) which translates to "I've Got Something to Tell You" had suggested his young female guest should marry her rapist to preserve her family's "honor" and that she was to blame for the incident. Victims getting married to their rapist is not uncommon in the Middle East and North Africa.
 You made the mistake.
Chebbi declared during the episode.
Crying throughout the broadcast, the guest, 17-year-old Hajar, said she had been sexually abused by three different members of her family since the age of 14 and is now eight months pregnant by one of her abusers, most likely her stepmother's brother.
"What should I apologize for?" Hajar asked during the episode. Chebbi answered, "You are pregnant out of wedlock. Apologize to your father."
Chebbi has since been suspended from the show.
---
Related Article: "SEX WORK AND THE LAW: A SOCIAL TABOO"
---
Although Tunisia is somewhat progressive and forward thinking on social issues amongst Muslim majority countries and is the leading country for gender equality in the Middle East, the nation still faces challenges in protecting women who experience violence, due to traditional attitudes.
According to a report by Amnesty International, gaps in Tunisia's laws allow perpetrators of rape, sexual assault and physical violence to walk free while their victims are penalized and blamed when they report these crimes. Perpetrators are able to walk freely if they marry their victims.
The law is Article 227 of Tunisia's Penal Code, which states:
"A person who inflicted the sexual act without violence to a female child under the age of fifteen (15) shall be sentenced by imprisonment for six years. The sentence is five years if the age of the victim is greater than fifteen and less than twenty years old.
The marriage of the culprit with the victim in both cases under this article shall interrupt prosecution or the effects of the conviction."
CULTURE AS A POWERFUL FORCE
Unfortunately, in some societies, shame is an extremely powerful force. Yes, rape is recognized as a crime in Tunisia but it is also extremely taboo in other Arab states. Women who have been raped are often "shamed" and looked at with indignity. Marriage prospects change drastically as the value of a girl sadly lies in her virginity. Furthermore, her morals are called into question and the victim is ultimately blamed, with accusations such as, "What have you done to bring this on yourself?" In other words, the victim is at fault, and the perpetrator is forgotten. In these conservative societies, people will choose to hide rape and may arrange a marriage to prevent dishonor to the family. Those who do report sexual assault are shamed into extracting their complaints.
This kind of legislation does not only exist in Tunisia, but also in Morocco in Article 475 and Algeria in Article 326 of their penal codes.
MOROCCO, ARTICLE 475 AND AMINA FILALI:
These sad and unfortunate beliefs are devastating to the lives of victims. In 2012, Amina Filali committed suicide in Morocco after she was raped and forced to marry her perpetrator. The forced marriage was permitted by Moroccan law, which allowed a rapist to escape conviction and prosecution by marrying the victim. Amina's family chose to do this to alleviate the stigma against their daughter.
Many Moroccan feminist organizations demanded the abolition of Article 475. After the report of Amina Filali's suicide, civil society and NGO's in Morocco expressed outrage online and in several cities through protests and demonstrations. Petitions were signed demanding the law to be vacated. In January 2014, the Moroccan Parliament unanimously voted to abolish this provision.
Tunisia and Algeria must work to withdraw these laws and help address violence against women and girls and forced marriages.

INTHE PHOTO:Protest against the suicide of Amina al-Filali in Morocco Photo Credit: REUTERS
TUNISIA AND ALGERIA
Tunisian authorities announced in early 2015 that similar clauses in the penal code that allow rapists to escape prosecution by marrying their victim will be nullified as part of a new comprehensive law to combat violence against women.
There is room for improvement, as Tunisia and Algeria both have not abolished their laws. Following the video of Alaa Chebbi, the women's ministry in Tunisia has also drafted a bill to abolish Article 227, but it is still awaiting ratification by parliament as well. Algeria, on the other hand, has not followed suit to appeal Article 326 of the penal code.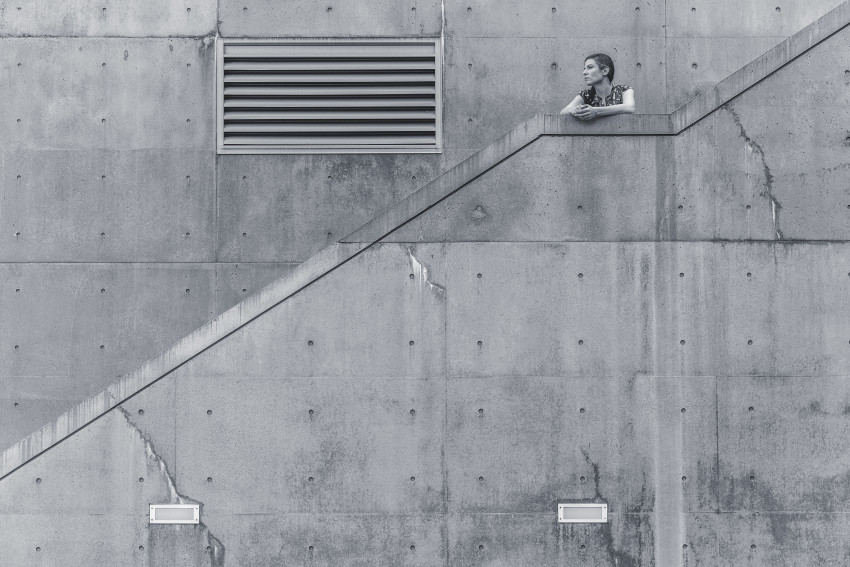 PHOTO CREDIT:

R MCGUIRE
WHAT IS BEING DONE?
International bodies that include the United Nations and its branches, such as UN Women, have been working in Tunisia, Algeria and Morocco with local NGO's to establish laws and policy strategies to prevent and respond to violence against women and girls. The Sustainable Development Goals also focus on eradicating gender inequality and violence against women through Goal 5 which comprises targets such as:
"Adopt and strengthen sound policies and enforceable legislation for the promotion of gender equality and the empowerment of all women and girls at all levels" and "Eliminate all harmful practices, such as child, early and forced marriage "
Amnesty International has also been at the forefront of ratifying these legislations and fighting against violence against women and girls by continuing to petition and demonstrate to pressure the government to make changes.
WHAT CAN YOU DO?
Learn more about the UN Sustainable Development Goals and Goal 5 here
Make the commitment with HeforShe, a solidarity campaign for gender equality initiated by UN Women, here
If this article has raised issues for you or you are in need of support, please call:
---
Recommended reading:  
---
EDITOR'S NOTE:

The opinions expressed here by Impakter.com columnists are their own, not those of Impakter.com.