Could humans and gorillas co-exist? Gorillas are a high endangered species and their life is constantly threatened by humans. Humans can either be a direct threat to gorillas (hunting) or an indirect threat – by getting diseases that will be caught by gorillas as well. This last one was the starting point of the work of CTPH – Conservation Through Public Health.
CTPH – Conservation Through Public Health was founded in Uganda by Dr. Gladys Kalema Zikusoka. Supported by local people and the international community Dr. Gladys Kalema Zikusoka is truly making a huge difference in the life of local gorillas.
Impakter had the opportunity to chat with her. Gorillas are still in danger? This is what she had to say: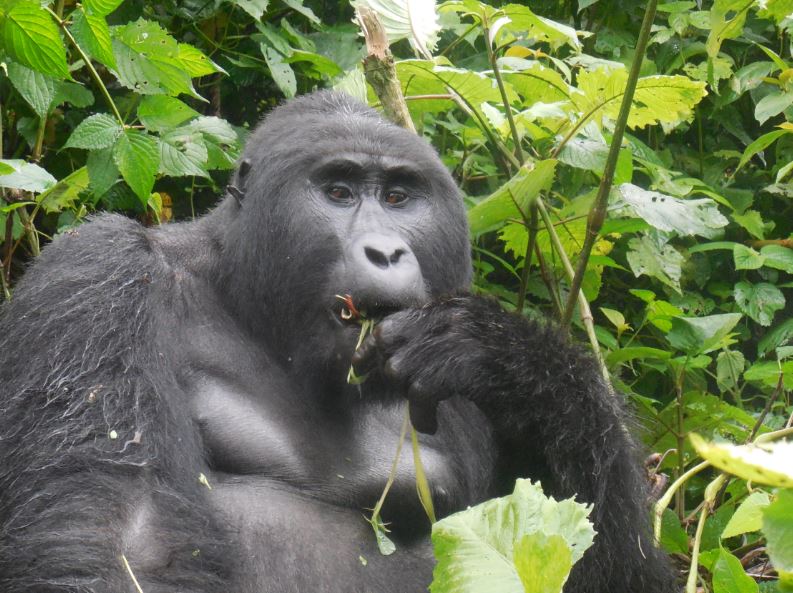 Can you please share with our readers the story of CTPH – Conservation Through Public Health?
Gladys Kalema Zikusoka: Endangered mountain gorillas are threatened by habitat destruction, wildlife poaching and disease, bought about by high levels of human poverty and population growth rates. Though the mountain gorilla population is showing a steady increase, these threats remain. We founded CTPH – Conservation Through Public Health, a grassroots NGO and non-profit, in 2003 after I led a team that investigated the first scabies skin disease outbreak in the mountain gorillas that was traced to people living around Bwindi Impenetrable National Park who have inadequate access to basic health and other social services. An infant gorilla died and the rest of the gorillas in the group only recovered with Ivermectin anti parasitic treatment. It made me realise that you cannot protect the gorillas and other wildlife without addressing the health needs of the people who they share their fragile habitat with.

What kind of activities does CTPH do?  How do you work to protect the gorillas?
G. K. Z. : CTPH promotes biodiversity conservation by enabling people to coexist with gorillas and other wildlife through improving human, wildlife and livestock health and community livelihoods in and around protected areas in Africa. We have three integrated programs wildlife conservation, community health and alternative livelihoods. We built a Gorilla Health and Community Conservation Centre at Buhoma, Bwindi's main tourist site, where we analyse monthly non-invasive fecal samples from gorillas, and compare them with samples from people and livestock as an early warning system to prevent and control disease outbreaks. We established Village Health and Conservation Teams where community health volunteers are trained to promote gorilla and forest conservation together with health service delivery to a specific number of homes within their villages, and also report homes visited by gorillas. We also improve community livelihoods through providing group livestock income generating projects for our Village Health and Conservation Teams and access to markets for coffee farmers around Bwindi through Gorilla Conservation Coffee, a social enterprise of CTPH.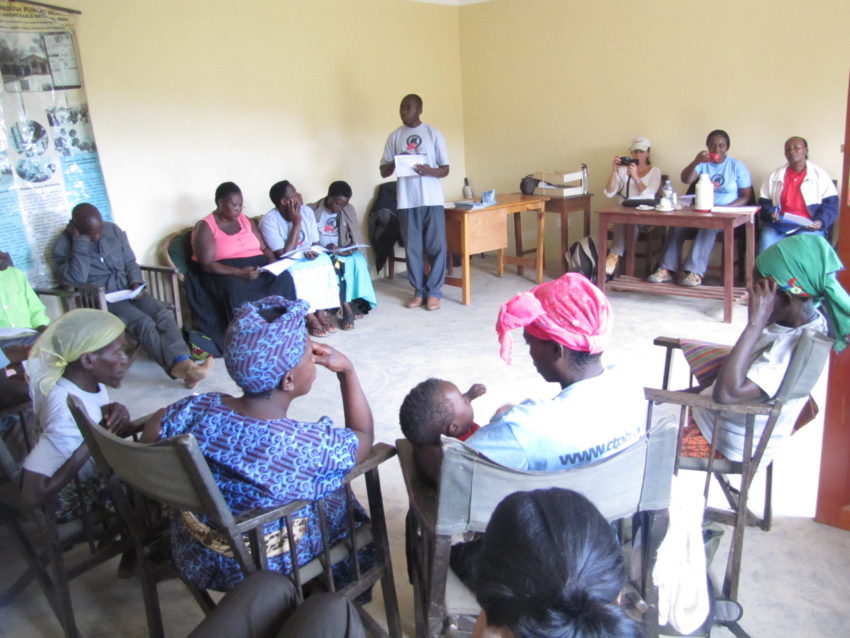 How many gorillas have you been able to help so far? How much support have you received from the international community?
G. K. Z. : We have helped 400 mountain gorillas at Bwindi Impenetrable National Park where our award winning One Health approach to conservation has resulted in reduced disease incidences. There has not been another scabies outbreak and the incidence of fatal pathogens including Giardia have reduced. There is greater support for conservation among the homes CTPH has reached through Village Health and Conservation Teams and other programs.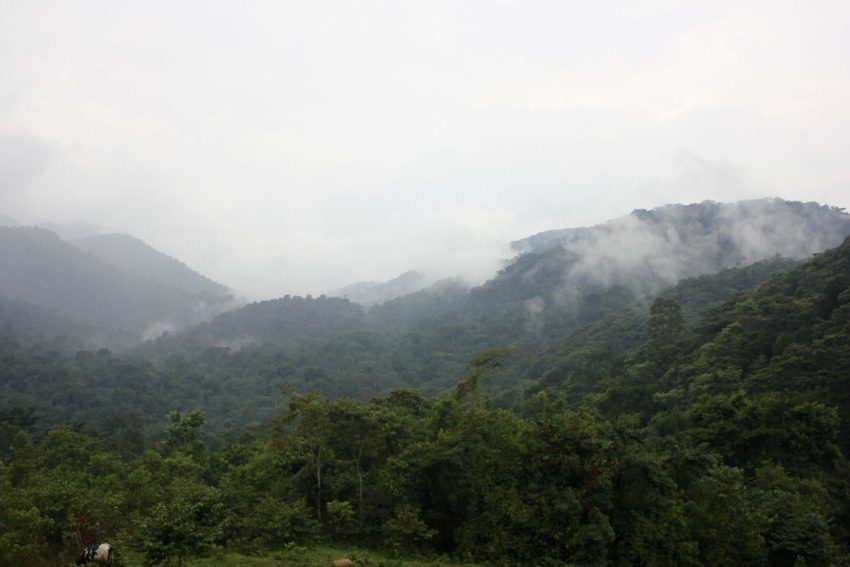 We are very grateful to have received a lot of support from the international community in the form of institutional grants, individual donations and revenue from our social enterprises, Gorilla Conservation Camp and Gorilla Conservation Coffee. This has enabled us to test the CTPH model and to start expanding to other parishes at Bwindi and other protected areas in Uganda and DRC. We need additional support to sustain our programs where they are most needed. We are also honoured to have received national and international awards and recognition, which have raised the profile of our unique approach to conservation, with the most recent being the 2018 Sierra Club EarthCare Award.
---
RELATED ARTICLES:

Mobile Pastoralists: The Challenge of Livestock Markets in Karamoja Uganda
Defending Wildlife: The Road to SDG 16 in Mali

The ghosts in our ocean: lost and abandoned fishing gear is killing thousands of marine animals every year
---
How does your work have an impact on the gorillas?
G. K. Z. : Our work at CTPH has resulted in a three-fold increase in family planning users, improved hygiene and sanitation, reduced gorilla disease incidences of scabies and giardia, and greater community support for conservation. Since CTPH was founded in 2003, there has been an increase in the mountain gorilla population from 780 to 1000 and we are pleased to have contributed to this growth, which has resulted in the IUCN status of mountain gorillas moving from critically endangered to endangered.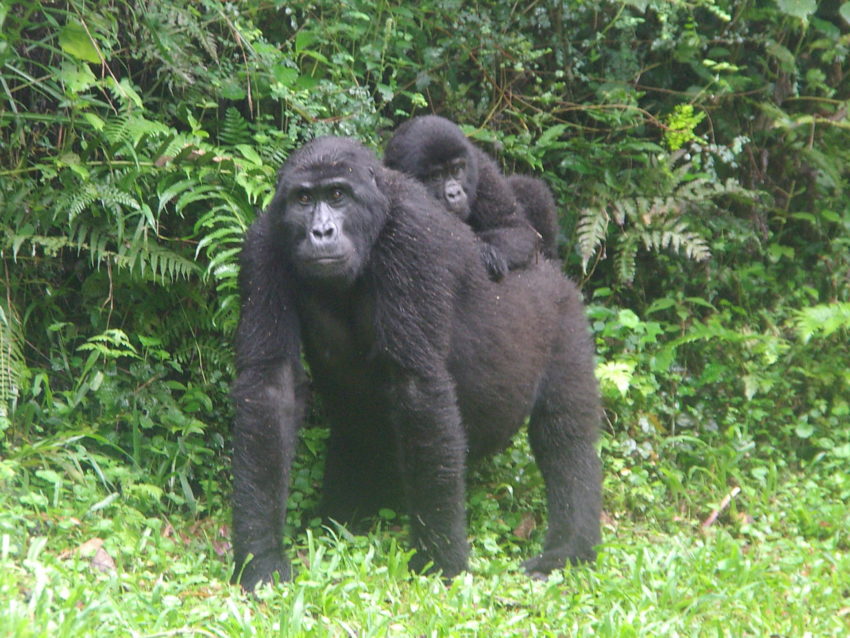 What do you think needs to be done to have more initiatives like yours in Africa?
G. K. Z. : We need to increase our advocacy efforts to decision and policy makers within the government, NGOs and private sector to scale our One Health approach to conservation through policy and practice. This can be done through the media and study tours where funding is needed for advocacy including research to policy forums, and training of interested government and NGO stakeholders. Through CTPH advocacy efforts, National PHE Networks have been created in Uganda and other countries in the East African Community.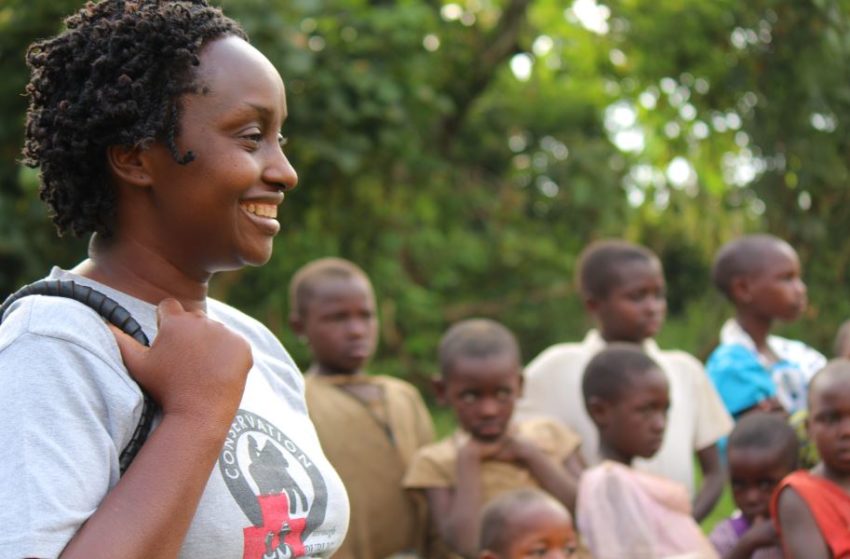 What are your thoughts about the SDGs (Sustainable Development Goals)? How do you think your company can give a positive contribution in that sense?
G. K. Z. : The SDGs are more comprehensive and holistic than the Millennium Development Goals (MDGs), including all essential elements of sustainable development. CTPH has been recognised as a best practice model for integrated population, health and environment (PHE) approaches where we are mainly contributing to SDGs 1, 2, 3, 5, 6, 7, 15 and 17.
In the cover picture: Adult male back back gorilla from H group at Bwindi.  Photo Credit: Jo-Anne -Unbound Project
---
EDITOR'S NOTE: The opinions expressed here by Impakter.com columnists are their own, not those of Impakter.com.