The COP26 summit in Glasgow ran overtime into Saturday, with countries voting in favour of the final agreement that is created at the end of every COP summit, this one being called the "Glasgow Climate Pact".  The agreement aims to be a summation of all issues discussed at the summit, with a plan of climate action for the 196 countries that attended.
The third draft – and final agreement – puts forward a stronger commitment to keeping to 1.5 degrees of warming above pre-industrial levels, as enshrined in the 2016 Paris Agreement. Countries will be expected to have strengthened their commitments to net-zero by 2022. The Pact is seen as a compromise, but an important step forward in global climate action – at least by the nations that support it.
📢 BREAKING: The #COP26 Glasgow Climate Pact has been agreed.

It has kept 1.5 degrees alive.

But, it will only survive if promises are kept and commitments translate into rapid action.#TogetherForOurPlanet pic.twitter.com/PtplIsVPCF

— COP26 (@COP26) November 13, 2021
The commitment to keeping warming to 1.5 degrees has been a key part of the summit, as scientists predict that warming above this level would cause extreme weather and ecological effects that would be disastrous for life on this planet.
As it stands however, the world still looks set to see warming of at least 2.4 degrees, based on pledges made by countries at COP26 prior to the draft agreement. The question now, is whether the Glasgow Agreement has put forward enough new measures to "keep 1.5 alive". Scientists predict global emissions will need to be cut by around 45% by 2030 to meet this target.
There were not that many changes between the first and second version of the draft document, the second draft being published on Friday. There was, however, some "softening" (or should it be called weakening?)  of the language used within it. Countries including India and China, among the largest emitters, as well major oil producing countries, have, unsurprisingly, put on the brakes. They have called for the removal of the mention of fossil fuels, and the phasing out of coal.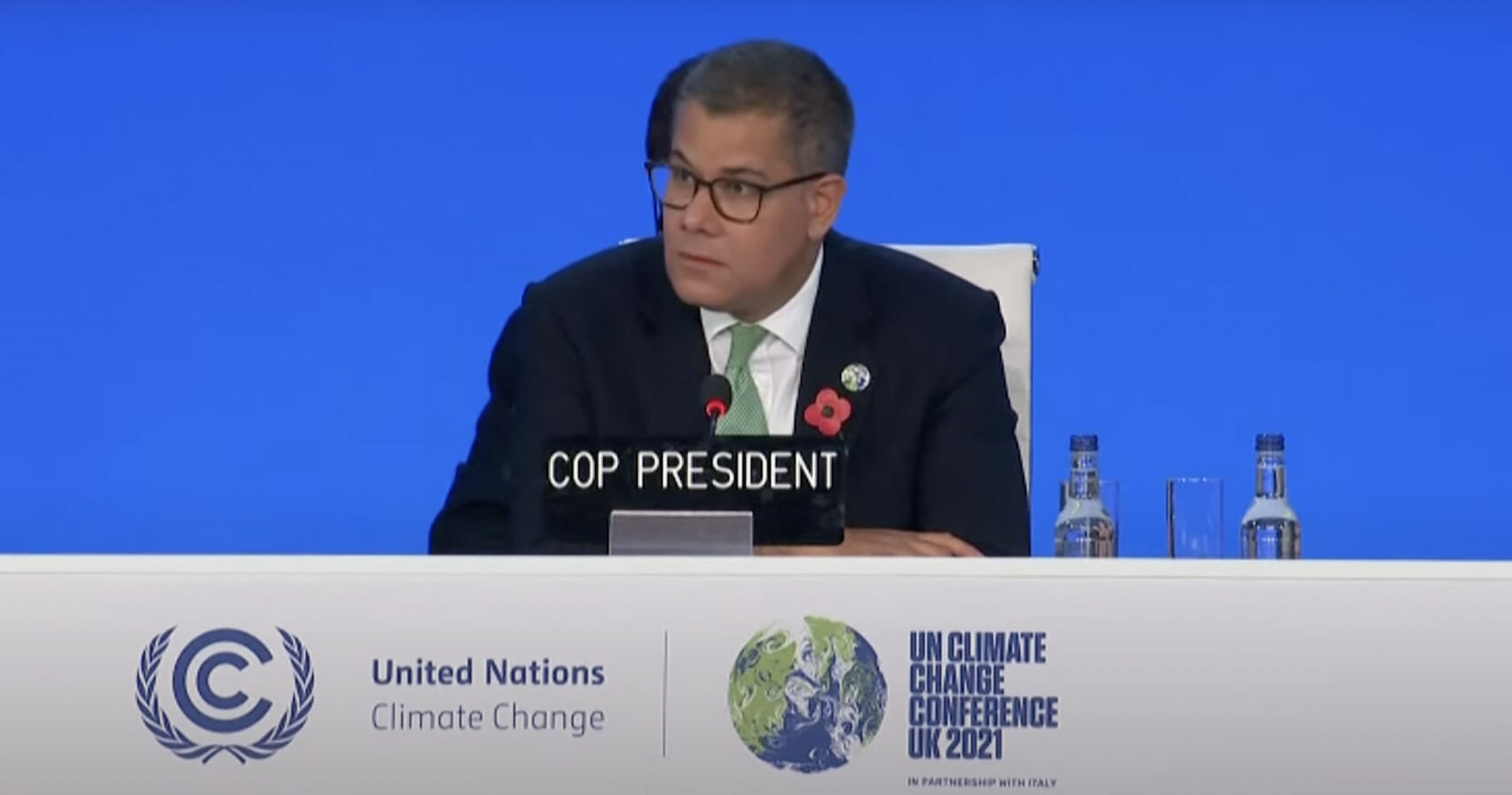 Perhaps as a result of too many hours of negotiations over the past two weeks, when presented this afternoon at the "informal" session preceding the final COP plenary session, which is tasked with approving the final communiqué, the third draft of the COP26 communiqué did not reap enthusiasm. It only obtained general (if tepid) support among nations – perhaps most unexpectedly from Small Islands states even though they are the most threatened by rising sea levels. 
There were however reservations. Most importantly is an argument for how to pay for the green transition, as well as for mitigation and adaptation methods for climate change. Rich countries have failed to commit the $100 billion promised to poorer countries to aid with the damage caused by climate-related incidents. At present, only $80 billion of this is accounted for, which leaves the pledge $20 billion short. What's more, a lot of the $80 billion has been given in the form of grants and loans, which developing countries say is hard to repay, and making it even more difficult to adapt and transition to green energy.
However, something important happened: The outright mention of fossil fuels was a notable addition to the document, because it is the first time that fossil fuels have been mentioned in any climate summit or UN treaty. The objections of the countries whose economies depend on oil (India and China) or produce it (Venezuela, Saudi Arabia and others) brought concern that the agreement, already seen as a compromise, would find it even more difficult to enact effective climate policy. 
The mention of ending fossil fuel subsidies and phasing out coal has remained in the third document, but the words "accelerating efforts towards" have been inserted before "the phase out of coal… and fossil fuel subsidies". India has accepted the agreement, while calling for the phrase "phase out" to be replaced with "phase down", which risks watering down this key part of the pact.
COP26 agreement: dealing with the negative impacts of climate change
Also remaining in the draft document is the call for a finalisation of net zero plans for countries in 2022. Adding to it is the explicit mention of "funds", in this instance to deal with loss and damage to the Santiago network, a network aiming to help vulnerable countries fight the effects of climate change. Brazil's delegate praised the "implementation of NDCs and a new channel to flow to support countries in mitigation", and, in the spirit of compromise, were in favour of the text.
---
---
Many countries specifically supported Article 6 of the text, titled "loss and damage". It urges more support to countries most affected, and this includes the mention of the Santiago network. This has been added to and strengthened since the first draft of the text: it also calls for a sharing of the proceeds of the carbon market, including Australia and Costa Rica, the latter describing the article as "not optimum, but we can work with it". 
But what still remains is criticism from developing countries, including China, about help from rich countries for poor countries. Speaking to the state-run media outlet Xinhua, Chinese delegate Zhao Yingmin criticised rich countries' failure to deliver the $100 billion in funds to poorer countries. He said: 
"The developed countries have not yet shown their sincerity and confidence in delivering their pledges. Therefore, both sides are still negotiating. It seems that more efforts are still needed."
Ultimately, however, China's delegate stated that "The text is by no means perfect but we do not intend to reopen the text."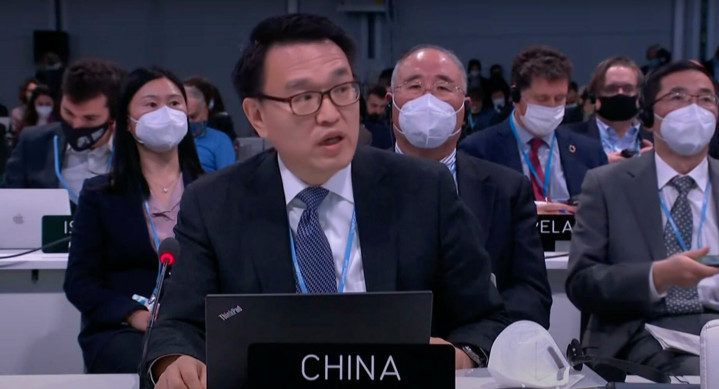 However, many still believe that on loss and damage funding, the text comes up short. 
Countries most likely to be affected by climate change, like Barbados, lead this criticism. Maldives minister Aminath Shauna has stated that the agreement does not effectively "bridge the gap" between developing and developed countries, also noting how hurricanes and floods are already affecting water supplies in the island nation. 
Undoubtedly, there is fear among the delegates who do not wish to return home empty-handed. Some see all these concerns raised as arguments in favour of the document, rather than doing away with it and opting for an even more difficult situation. This may well have helped to block attempts to remove mentions of fossil fuel legislation.
COP26 President, Alok Sharma, concluded the session by saying that "the text is far from perfect", but that there was "consensus and support for it".  
The #COP26 outcome is a compromise, reflecting the interests, contradictions & state of political will in the world today.

It's an important step, but it's not enough.
It's time to go into emergency mode.

The climate battle is the fight of our lives & that fight must be won. pic.twitter.com/NluZWgOJ9p

— António Guterres (@antonioguterres) November 13, 2021
Carbon market rules still not yet finalised
Rules for the global carbon market, that being the market through which polluters can pay to offset their emissions, are still yet to be finalised. On Thursday, plans to create two different types of credits brought some hope of resolution, but there are still a few major issues to be resolved, including how many credits to be allowed.
While many, especially richer countries and the largest polluters, are very much in favour of a carbon market, there are also strong critics opposed to its use. They are particularly critical of the idea that polluters might focus on offsetting their emissions, in other words to carry on polluting as normal, but planting trees to try and balance out the emissions. This, instead of reducing emissions "to the bone", while transitioning to renewable energy. With weaker rules around the carbon market, that will also make it easier for this to be the case.
Activists argue that the new framework for the carbon market is an improvement, but it still contains loopholes that could allow for polluters to exploit its system, and potentially greenwash their actions. 
The question on everyone's mind: has enough progress been made?
The question of whether the summit has advanced climate action enough has been continuously asked over the last few days. It's the most important question coming out of the summit, especially given the fact that the summit was pitched as the "last best chance" to get a deal on fighting climate change. India's efforts to water down the language regarding fossil fuels, and the failure to provide $100 billion are among the most disappointing parts of the agreement. 
While the majority of countries at COP supporting the Glasgow Pact, there doesn't seem to be any delegate or public figure heralding it as a triumph. Many activists, like Greta Thunberg, are unimpressed.
The #COP26 is over. Here's a brief summary: Blah, blah, blah.

But the real work continues outside these halls. And we will never give up, ever. https://t.co/EOne9OogiR

— Greta Thunberg (@GretaThunberg) November 13, 2021
At best, it's viewed as a good, but not great, "step forward" for global climate policy, a compromise that is better than an imagined worse alternative. At worst, it's seen as yet more inaction and a watering down of already lacklustre climate pledges. New Zealand's delegate, for example, has called it the "least worst outcome", but is doubtful that it will mean the world will keep to 1.5 degrees of warming.
COP26 has ended, having drawn to Glasgow some 30,000 people and delegates from nearly 200 countries. But we should bear in mind that countries have until 2022 to finalise their net-zero plans. That's the task for COP27. And that means working towards "net-zero", in other words slashing carbon emissions and moving faster toward an all-green energy economy. In short, the world has moved forward in its climate policy, if by a smaller margin than expected or necessary.
We should hopefully see a greater level of implementation of climate policy over the coming year, as well as the beginning of the global stocktake, which will help to get a better idea of whether this agreement becomes reality. 
But it's best not to hang everything on the summit, or on this pact. The global marches led by activists show that more can be achieved outside the meeting rooms of world leaders. Whether or not the summit is a failure or a success, it should not be viewed as our only or last hope.
---
Editor's Note: The opinions expressed here by Impakter.com columnists are their own, not those of Impakter.com. — In the Featured Photo: COP26 stocktaking session. Featured Photo Credit: screenshot from Guardian News.