The new Procter & Gamble/Gillette advert "The best men can be" concerning "toxic masculinity" itself proved toxic for some. Piers Morgan – the Good Morning Britain presenter – tweeted: "I've used Gillette razors my entire adult life but this absurd virtue-signalling PC guff may drive me away to a company less eager to fuel the current pathetic global assault on masculinity.
"Let boys be damn boys. Let men be damn men."
Morgan has dismissed the ad as "repulsive" and told Gillette to "shut up".
Yet as Becks Collins, Project Director and Cultural Analyst at Canopy Insight noted in a trenchant comment on the Marketing Society of GB website:
"To all the men who feel threatened by Gillette's new ad. Well done for both entirely missing the point, and making it at the same time.
Does it make you feel uncomfortable? Yes? Then it has done its job. It's making ad-land discuss toxic masculinity in a way that countless newspaper think pieces, actor testimonials and a President who grabs women by the p***y hasn't managed to.
"They're copying Nike!" you cry – and that's a bad thing how? Nike massively increased sales and brought a political and social issue to the forefront of brand land. Damn straight they're copying Nike."
The Gillette ad is just the latest example of brands and corporate CEOs taking a stand on social justice/ sustainability issues: Corporate Advocacy. Besides the Nike/Just Do It 30th anniversary advertising with Colin Kaepernick referred to by Becks Collins, we have seen Iceland's banned Christmas TV advertising about sustainable palm oil; and the outdoor clothing company Patagonia's environmental advertising / campaigning. Patagonia has demonstrably put its money where its mouth is: donating the $10M they received in tax breaks, to environmental groups in keeping with their new purpose of "We are in business to save our home planet."
Some dismiss this as just clever marketing. If that is all that it is, there are dangers for business. Any business taking a stand needs to be sure that its own core operations and behaviour will stand up to scrutiny and is consistent with what they are publicly campaigning for. The public – and especially younger people – can quickly smell inauthenticity and spot inconsistency.
THE GROWTH OF BUSINESS ADVOCACY
Brands campaigning for social causes is part of a much wider development in which businesses and business leaders are speaking out and speaking up for social justice and sustainable development. This new wave of Advocacy is headline-grabbing but also strategic in driving wider systemic changes required to achieve the transition to sustainability.
Think of the US businesses in the "We are Still In" movement after the Trump Administration withdrew from the Paris Climate Agreement; Patagonia suing the US government for reducing the size of US National Parks; US corporations' responses to President Trump's remarks after Charlottesville; global businesses publicly endorsing the "Open for Business" campaign for LGBTQ rights in parts of the world with anti-equality laws etc. and in Australia, for example, championing Marriage Equality in the recent referendum there.
There is an excellent tour d'horizon of US Corporate Advocacy on YouTube – a 25 minute speech by New York Times journalist David Gelles, speaking at the annual conference of the Corporate Responsibility coalition, BSR (Business for Social Responsibility) in New York last November: When CEOs Speak Out: Business, Politics, and the Culture Wars." We are, says David Gelles, "looking to our CEOs for moral guidance in these troubled times."
ADVOCACY VERSUS TRADITIONAL LOBBYING
Advocacy is qualitatively and substantively different from traditional lobbying. Lobbying seeks changes in public policy (such as changes in tax policy, regulatory interpretations, subsidies, the awarding of public sector contracts or government grants, etc.) to the direct benefit of the lobbyist/client. Advocacy, on the other hand, is identifying and speaking up for the behavior, policies, laws, etc. associated with advancing sustainable development more systemically whether that is to the direct benefit of the company or not. Often, sustainable development Advocacy is only indirectly in the interests of the advocate, and, even then, perhaps only in the longer-term. Further, while the objects of Advocacy may be governments and/or elected politicians, and public policy may be in play, the audience may also be citizens, other businesses or other types of organizations like NGOs, since Advocacy objectives are not limited to policy change.
WHAT TOOLS CAN BUSINESS USE?
Businesses are using a range of tools for Advocacy. These include CEO speeches, Op-eds, tweets and public statements; private representations to governments; Advertising like programmatic advertising; Participation in coalitions & withdrawing when appropriate from government panels & councils where participation is inconsistent with organizational values; signing petitions &/or encouraging employees and customers to sign petitions aligned with organizational positions.

Other Advocacy tools include promoting voter registration & civic action; threatening to withdraw business from specific regions with discriminatory laws/practices; Court action including supporting legal test cases; Agitating for legislative change; commissioning & publicizing White Papers &/or thought-leadership research on topical issues; & funding NGO campaigns. Some companies have consciously changed corporate practices to encourage other companies to follow suit: such as Peninsula Hotels committing to sustainable seafood (knowing this would influence other hotel chains around the world) or McDonald's committing to cage free eggs, knowing this would shift the market place more broadly.
One powerful example of CEO Advocacy in recent years is the annual letter to global companies from the founder and CEO of BlackRock – the world's largest institutional investor. These have become increasingly urgent and insistent about the need for businesses to define their purpose and set long-term strategies which incorporate ESG (Environmental, Social, Governance) factors.
GlobeScan has recently published a very helpful textual analysis of the Fink letters:
Many companies which have committed to Responsible Business practices and to embed sustainability, are collaborating with other businesses to amplify their advocacy and to improve their prospects of success. A detailed 2018 report: Advocating Together for the SDGs: by Richard Gilbert, Challenge Director, Business Fights Poverty and Jane Nelson, Director, Corporate Responsibility Initiative, Harvard Kennedy School of Government, looks at such Collaborative Advocacy.
Some Corporate Sustainability leaders are seeking to involve other businesses in their sector, through influencing the agenda and knowledge base of sectoral associations in which they are active.
The consultancy PwC and the Corporate Responsibility Coalition CSR Europe completed a study in May 2018 to assess the Maturity and Integration of Sustainability in European Sector Associations. The study includes a survey and interviews of 16 sector associations from 11 different industry sectors from manufacturing to retail. They concluded that Sector associations have potential to raise sustainability impact through increased collaboration:
Indeed, the Canadian Corporate Responsibility and Sustainability expert, Coro Strandberg, has argued that influencing and capacity-building should be an integral part of true corporate sustainability advocacy.
A LONG TRADITION
In our book: "All In – The Future of Business Leadership," Chris Coulter, Mark Lee and I, argue that Advocacy by companies is not new: think of the great Qaker businesses of the Nineteenth Century, or the pioneering work of Levi Strauss to desegregate their factories in the Deep South of the USA in the 1950s and their later campaigning for HIV/AIDS research in the 1980s. Think too of the outspoken campaigning of the late Anita Roddick, founder of BodyShop, through her global retail network.
The business leaders around the world, who have founded, chaired, served on the boards or led taskforces of Corporate Responsibility Coalitions and Corporate Sustainability initiatives have also been advocates. I have personally had the privilege of meeting and working with many of these corporate champions in Business in the Community in the UK and in other coalitions across the world, over almost forty years. What is very different today, is the number of vehicles for corporate advocacy and also the range of topics being promoted from action on Climate Change to Mental Health and Well-being in the workforce.
In their fascinating and insightful book "New Power: How Power Works in Our Hyperconnected World–and How to Make It Work for You" (2018), Jeremy Heimans and Henry Timms argue that a combination of a decline of deference, a loss of trust in established institutions, global connectivity and social media have combined to create "New Power" which is more distributed and bottom-up. I would argue in an era of "New Power," there are more possibilities for Corporate Advocacy because of the potential to engage stakeholders in the advocacy too. At the same time, however, "New Power" also raises the stakes because it is easier for critics of business to spot and ruthlessly publicise any inconsistencies – or worse still, hypocrisy: company behavior contrary to what the company is advocating for.
GROWING EXPECTATIONS ON BUSINESS                 
There is substantial evidence now that in many parts of the world, there is an expectation from both the general public and what the PR firm Edelman refer to as the "informed public" (better educated, higher income, greater consumers of news) that they expect businesses to speak out – although surveys vary as to what publics believe companies should be prioritising in their advocacy. The latest – 2019 – Edelman Trust Barometer reports that 76% of respondents across 27 countries believe "CEOs should take the lead on change rather than waiting for government to impose it" and identify Equal pay, Prejudice & discrimination, and Training for the jobs of tomorrow as the top three issues for CEOs to advocate for.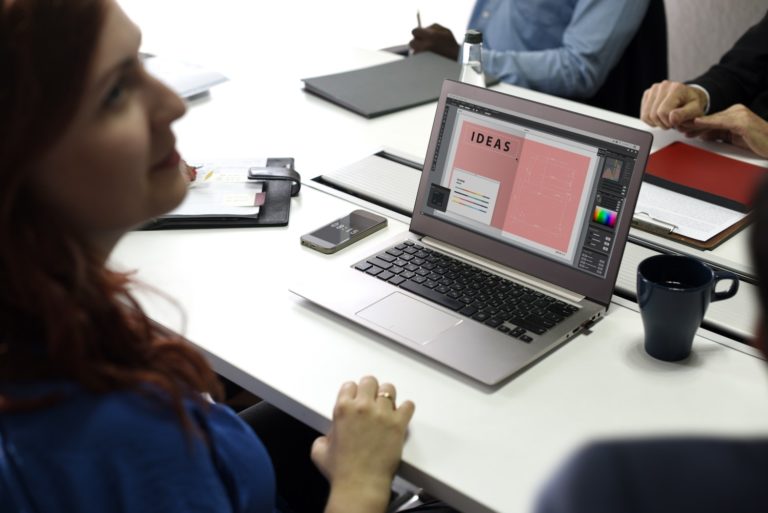 BUT IS ADVOCACY LEGITIMATE?
There are questions concerning what are the legitimate boundaries for MNCs operating outside their home countries to seek to influence the public policy agendas in host countries. Such activities can easily invite allegations of 'neo-imperialism'.  This is a key issue, for example, for many extractive sector companies which, since their businesses are geologically determined, cannot easily pick up their investment dollars and go somewhere else and, therefore, have a particularly strong interest in seeing governance and service delivery (often largely funded by royalties and mining/oil taxes) improved. This is why the extractive sector has seen a cluster of multi-stakeholder initiatives as companies have sought alignment with civil society and reformist elements in host governments around what constitutes good practice; and why they have hoped that such alliances can build greater legitimacy for the use of corporate advocacy/influence.
The Ipsos MORI Reputation Council members believe that businesses "do have a licence, or even an obligation, to speak out on the big socio-political and cultural issues of the day (the environment, tolerance and diversity, and social justice are most often mentioned)."
The UK-based Non-profit Community Interest Company InfluenceMap have picked out 20 corporate leaders advocating for ambitious climate policy across a range of sectors and regions – the "A-List of Climate Policy Engagement." To qualify, a company must exhibit sector leadership, sufficient support for ambitious climate policy and must be strategically active. The list includes established corporate sustainability leaders like IKEA, GSK and Unilever. It also includes six European utilities EDP, EnBW, ENEL, SSE, National Grid and Iberdrola that between them operate significant renewable capacity in Europe and large slices of North and South American renewable power. They have a strategic interest to see a clear policy pipeline globally favoring low carbon energy. Technology-orientated companies Apple, Amazon, and Google also make the list. Like the utilities, they have a strategic interest to see low carbon energy consistently and efficiently available globally.
TEN CRITICAL GROUND-RULES TO GET ADVOCACY RIGHT
In order to have the best chance of not being accused of over-reach, business advocates should be:
Ensuring consistency with company conduct e.g. the business model (from sourcing and product development to end of life) applies and advances sustainability best practice, in other words: "practice what you preach"
Checking there is no egregious behavior in the recent past to undermine company positions,
Having operational and financial performance sufficient to make Advocacy credible
Making sure that it is justifiable to investors, employees, customers, and other stakeholders because it is in the long-term interest of the business and society without being selfish or narrowly self-interested
Having clear and transparent objectives
Being proportionate i.e. not grandstanding nor deliberately distracting
Embracing appropriate context and rooted in the best available scientific knowledge
Having consistency with the Advocacy of the business coalitions and membership organizations in which the company is a member
Able to understand the risks: Apply and make public the right mix of advocacy techniques
Tactful respecting alternative views – and avoid becoming party political.
---
Editor's Picks — Related Articles:
"Are CSR Definitions outdated in 2019?"
"The 203 Companies Taking Impact Improvement to Heart"
"What Makes A Brand?"
---
WHAT IS IN IT FOR BUSINESS?
In her paper "Advocacy for Good: Corporate Public Policy Advocacy for a Sustainable Future," the Canadian Sustainability expert Coro Strandberg identifies a number of business benefits that leading companies can realize from a proactive approach to sustainable public policy advocacy. These include:
Stimulate market signals and create incentives.
Level the playing field and capitalize on early sustainability investments as slow movers catch up.
Earn a seat at the table to shape policy design.
Build reputation, stakeholder trust, and social licence to operate
Gain market share and attract customers by being seen as a proactive business working in the public interest.
Increase employee attraction, retention, and motivation.
Generate earned media.
CONCLUSION
Advocacy needs to be carefully contextualised. It should reflect the Purpose, Plan and Culture of the business so that employees, customers, shareholders, governments, and publics will have less justification for objecting to it. Such alignment also makes it more likely that the Advocacy will be influential and help create conditions for both sustainability and the business to flourish long term. As the Ipsos Mori Reputation Council paper quoted earlier concludes: "speaking out carries risks and can be divisive. But if it genuinely reflects the social purpose and values of the business, and is backed up with evidence of action, the reward can be a powerful, positive impact on reputation and relationships."
---
Editors Note: The opinions expressed here by Impakter.com columnists are their own, not those of Impakter.com Featured Photo Credit: Clark Tibbs on Unsplash