In the video reports of his cabinet meetings, Putin appears calm, resolute, serene. He smiles, often. Yet, behind the smile, his beloved Russia is collapsing, ever more isolated from the international community.
Social media have been subject to a swarm of eloquent testimonies of what living in Russia currently entails. Protests in the squares, endless queues at the ATMs, Russian public figures condemning the war.
On top of this, Russia's economy is showing signs of deep strain: As I write, the ruble is collapsing and a dollar is worth 117 rubles, multiple reports of Nord Stream 2 filing for bankruptcy storm the global headlines and the western powers, led by the US, are increasingly isolating the Russian central bank, making it hard to defend the ruble. Expect soon that not only will Russian billionaires feel the sanctions, but so will average citizens who cannot change money or escape or otherwise fight what is sure to come, price inflation.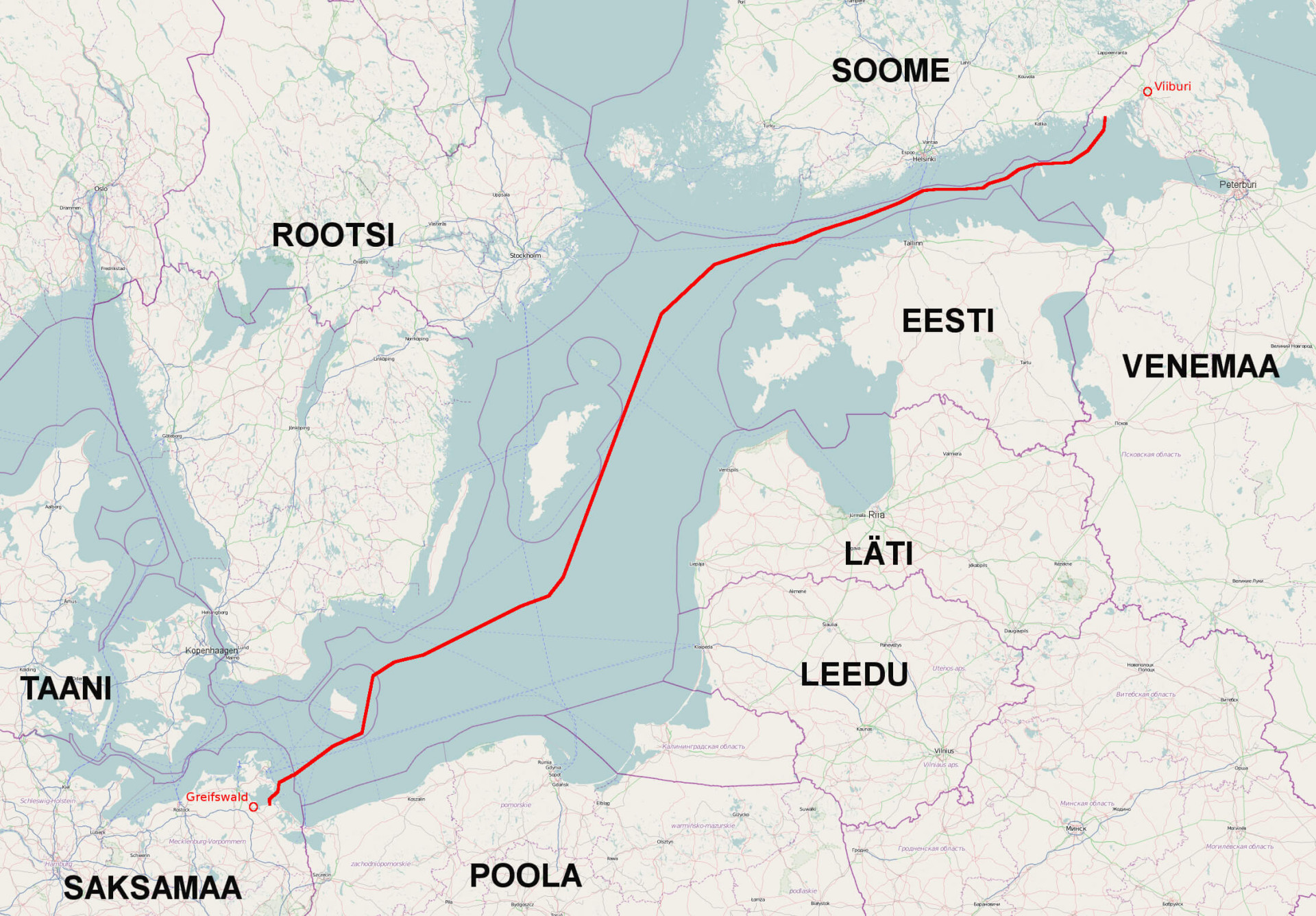 Putin is smiling through a long series of measures and sanctions against his nation. Anonymous has claimed global attention after it declared cyberwar against the Russian government. Moreover, Facebook and the EU were among the first to target Russia with provisions in retaliation for the Ukraine invasion (more about these measures here).
More recent measures include Apple's decision to stop selling its products in Russia, aside from halting the functioning of Apple pay and removing media platforms close to the Russian government from the App Store. This move was partly in response to an open letter signed by Ukrainian Vice Prime Minister Mykhailo Fedorov, urging Apple to implement provisions against Russia to foster active resistance from the population living beneath its regime.
Apple has stopped sales of iPhones and other products in Russia, joining a growing list of major U.S. companies who are shunning the country after President Vladimir Putin ordered an invasion of Ukraine https://t.co/iGoZqXl9Ih pic.twitter.com/YTURTiPDI7

— Reuters (@Reuters) March 2, 2022
This decision is part of a much wider pattern. Global companies and organizations are increasingly performing acts in solidarity with Ukraine. All of this under the aegis of the same peer pressure mechanisms that force multinationals to engage in sustainability and fight climate change. Indeed, in the digital era, when enough people demand something from an entity that depends on the market, that will happen, in one way or another.
Under this perspective, one can understand why companies like Google, Ford or Walt Disney Co. followed suit with similar efforts. Google's Youtube unit halted monetization on Channels affiliated with Russian propaganda; Ford suspended operations in Russia and Warner Bros (owned by Walt the Walt Disney Co.) will not release major pictures like "The Batman" or "Turning Red" to Russian audiences.
Google said on Thursday night that it had suspended all advertising in Russia after the country's internet regulator demanded that the company stop showing what it considered ads displaying false information about Russia's invasion of Ukraine. https://t.co/r0vzDp4Pu3

— The New York Times (@nytimes) March 4, 2022
Boycott initiatives sprawled across countries and organizations, stretching into the sports world. Fifa and Uefa issued an open-ended interdiction from any competition to the Russian national team and all Russian club soccer teams. The International Olympic committee solicited the organizers of international events to exclude Russian and Belarusian athletes from competing. The National Hockey League suspended its business relationship with Russia and paused Russian language social and digital media sites.
FIFA and UEFA have suspended Russia from all international football, including the men's 2022 World Cup and women's Euro 2022. pic.twitter.com/ZdxVTnMBf2

— B/R Football (@brfootball) February 28, 2022
Some boycotts have reached the consumer market, as most notably a vodka ban has been imposed in many American states. These last measures have of course sheer symbolic value, as even though Vodka is generally associated with Russia, the country is not even in the top 10 of worldwide exporters. Indeed, in the US, imports from Russia account for just 1.3% of the total vodka imports.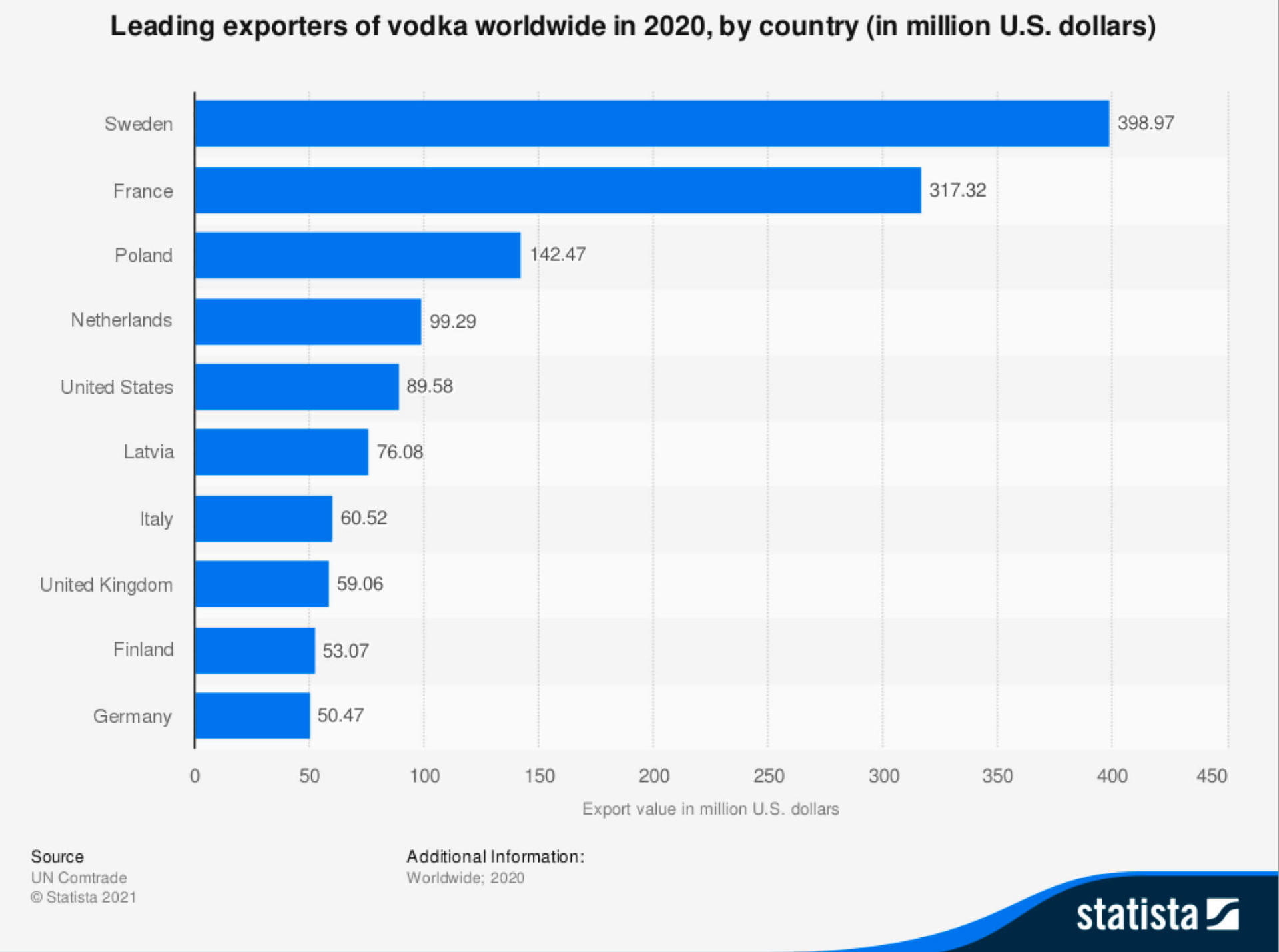 What all these sanctions and boycotts show is that Russia is in the eye of a globally-fueled cyclone of economic, financial, military, social and cultural isolation. In addition, Putin's war campaign is not sweeping away Ukrainian defenses as was expected while key cities like Kyiv and Kharkiv remain in Ukrainian control.
All of this could worry even the fiercest and most determined dictator, but Putin, more than fighting a cyclone, seems to be enjoying a harmless late winter breeze.
Expected impact of sanctions: The Russian response
Many have underlined how the global confrontational trend against Russia will mainly hit in the long term. Tatiana Serafin, from Al Jazeera, highlighted how Putin had created "workarounds" before the invasion, to prepare its country for the expected international economic and financial opposition. He decided to put-off investments and "maintained a tight monetary policy", as Russia's balance sheet looked convincingly solid in the build-up of the Ukrainian invasion.
Another occurrence that was widely acclaimed as a devastating blow on Russia's economic tenure was Germany's decision to block Nord Stream 2, leading to the subsequent economic collapse of the Russian giant. However, according to Capital Economics analyst William Jackson, as reported by Serafin, "Russia had already slowed European gas sales, losing Nord Steam did not hit as hard as the west wanted".
What is happening may be exactly what Putin expected: international sanctions and condemnations do not stop his stockpiles of missiles from hitting Ukrainian cities and his tanks from tearing apart buildings and taking over the streets.
---
---
Simply put, there is a good chance that sanctions will not stop the war in Ukraine, and should they weaken Russia, they will only do so in the long run. This would explain why Putin smiles at the world during his Cabinet meetings.
It is not even foregone that this will come as a shock to the west. In the end, the rationale behind sanctions and boycotts is to appease the public, not to end the war against Ukraine. The Ukrainian crisis could end with a smile from Putin and a sigh of relief from the western powers. 
The only question in this scenario is how much time will people need to forget the pain, misery and deaths impressed on the faces of the Ukrainian people.
---
Editor's Note: The opinions expressed here by Impakter.com columnists are their own, not those of Impakter.com. In the Featured Photo: Russian President Vladimir Putin, smiling. Featured Photo Credit: Wikimedia Commons.