According to the latest industry reports, the global art market is booming : in 2014 sales reached €51 billion, effectively outperforming pre-recession market success of €48 billion in 2007. Somewhat surprising (for the industry that has repeatedly proven to be set against e-commerce) 6% of the record art sales come from online transactions. Does this actually mean that one of the most change-resistant industries is at last embracing innovations and the Digital Age? And if so – how will this transform the business that has long been known as elite-focused and privileged?
In our new exclusive interview series "Art Evolution", we aim to explore and understand the present and the future of the art industry, through the eyes of the industry's game changers. We are, therefore, starting our series with the company, that has truthfully earned its "pioneer", "veteran" and "most respected in the industry" status: Artnet and its CEO, Jacob Pabst.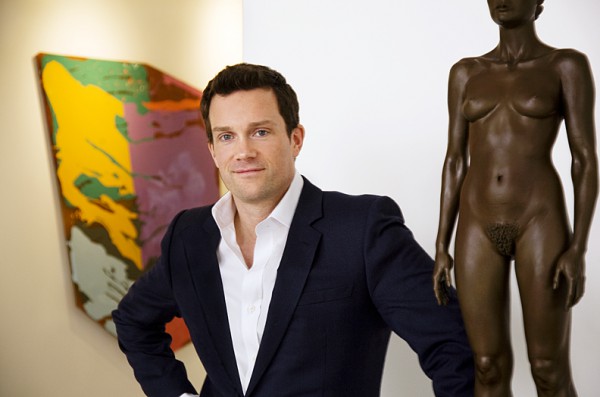 In the photo: Artnet CEO Jacob Pabst. Photo: Karin Kohlberg.
Q: To the outsiders, the global art market seems to be one of the strongest and fastest growing in the world. However, many critics believe that we might find ourselves in yet another (this time art) bubble about to burst. What is your opinion on the current state of the industry?

The art market consists of many different markets; they often act very differently, and are differently healthy or unhealthy. What you are referring to is probably the high-end contemporary market. The high end of the art market in particular has seen significant price increases over the past few years, which have in some ways corresponded to the vast increases in wealth for the ultra high net worth individuals around the world. All markets go through cycles though, and the art market is not any different. While it is impossible to predict the timing of corrections, it is reasonable to expect that we will one day experience a correction in this segment again.
Q: What role do online art companies play in it? What role does artnet play in it?

Artnet has long played an essential and central role in enabling the market to function on a sound basis, thanks to our Price Database, which we launched in 1989. It provides the market with a global standard of price comparison and as a result transparency.
We are also a central player in helping the art market fully leverage the Internet. Online transactions are faster and cheaper and as a result we are bringing liquidity to the market. The share of the art market moving online is going up fast. Thanks to a combination of technology, trust, and lower transaction costs, the online art market is estimated to be growing at a very healthy rate of 20% a year. We are reaching a tipping point, a virtuous cycle where the quality of the inventory draws more buyers into the digital marketplace, which in turn attracts more sellers, and so on. We see more buyers online, buying more artworks, at higher price points. We anticipate that this trend will continue, as more and more collectors around the world realize the many advantages of online auctions, in particular, the low transaction costs, the greater liquidity (with more works accessible to more buyers), the fast turnaround, and the lack of seasonality (in contrast with the traditional calendar of brick and mortar auction houses).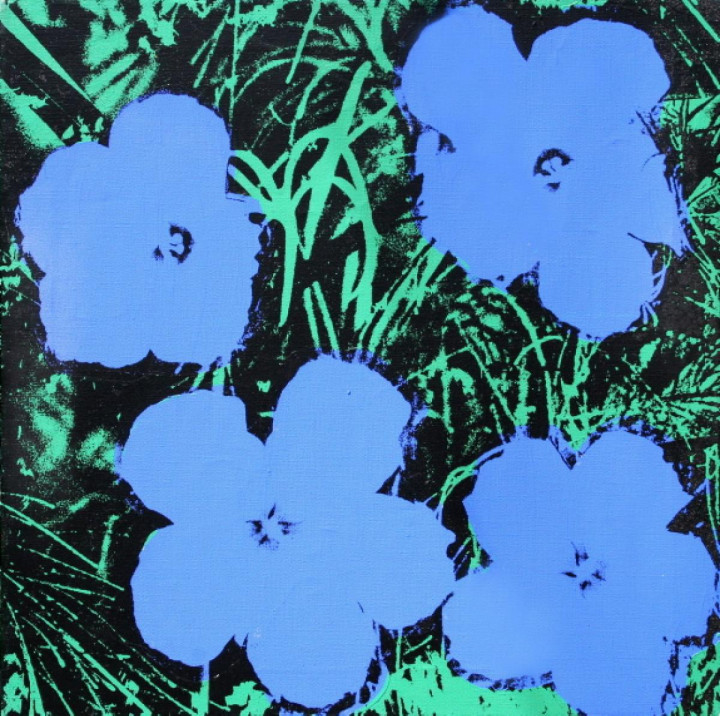 In the photo: The  most expensive artwork artnet has sold online – Andy Warhol, Flowers, 1978, $1,322,500, artnet auctions, July 20, 2011.
Q: How would you describe artnet to a potential user (from your TA) who's trying to choose between you and your competitors? How would you convince him/her to pick you?

Artnet is by far the leading online destination to research, buy or sell fine art. What makes us truly unique, and has enabled us to remain the market leader, and the most visited site by far, is the combination of our various lines of business: the Price Database, the Gallery Network, our online auctions platform, and, most recently, our news platform. This is about the convergence of content and e-commerce: we have created a single destination where collectors, dealers, artists, and others can find price information, gallery and auction inventory, as well as the latest news on what is driving the market. No one else offers that combination.
I would add that trust is another important differentiator for us. We have been in business for over a quarter of a century now, and we are known and trusted by most art market stakeholders around the world.
Q: Artnet has recently reported a downturn in fine art auction market, but your company seems to be doing quite well itself. To what do you attribute the success?

We have some unique competitive advantages. For instance, our scale: we are the market leader by far, with around 3 million visitors to our sites each month, from around the world. We also use powerful data mining to generate sales leads from millions of searches of our Price Database by collectors from around the world. We give collectors instant access to the "comparables" from our Price database, the most trusted in the industry, to provide reassurance before buying. We also have outstanding Search Engine Optimization, so that collectors can easily find us and the artists they love.
Overall, 2015 is already looking very strong for us, thanks, in particular, to the advertising revenue derived from the millions of visitors to our news platform and the tens of millions of pageviews they generate. Galleries and luxury advertisers alike have realized the power and the value of our unmatched affluent global audience. We are very excited by the interest we are seeing, and by the impact this surge in traffic is having on our ability to cross-sell our products.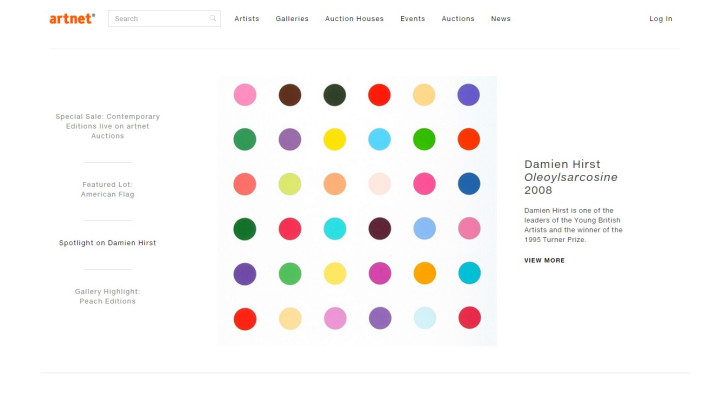 Q: Ten years ago Forbes described art trade as the "last major unregulated market," while painting it as a highly exclusive, privileged environment. Can you say there has been any progress in your 12 years in the industry and what role has artnet played in it?

A market can only grow if it's transparent, if there's enough information available. Our founding vision was to bring transparency to the art world. In the past, the lack of objective price information was a stumbling block, for buyers in particular. The data they needed to make informed decisions was very fragmented, they had to cobble it together from many different sources in different countries.
The artnet Price Database changed all that: it provided the market with a global standard of price comparison. Today, the database includes over 9 million auction results, compiled from more than 1,600 international auction houses. The transparency it creates is essential to the proper functioning of the art trade and set the foundation for the tremendous growth we have witnessed over the past decade.
Q: As a veteran of the art industry, artnet spent more than a quarter of century trying to change the rules of the market. Do you believe that artnet, alongside other online art companies is actually capable of influencing the industry that has proven to be one of the most resistant to changes?

Absolutely. Throughout our 26 year history, we have disrupted the art market several times. First with the Price Database of course, as we discussed earlier. We also pioneered helping galleries leverage the Internet to reach a global audience of collectors: our gallery network, launched in 1995, is still the world's biggest, with over 1,500 members who sell works by over 35,000 artists. Our auctions platform was also ahead of its time when we launched it in 2008, and ushered in a new era in the art market. Our Analytics reports, launched three years ago now, finally provide a reliable way to assess the performance of an artist or groups of artists over time. Innovation is in our DNA, and we have every intention to continue that tradition as we look to the next few years.
Q: What would you say to conservative dealers and buyers who refuse to embrace innovations and prefer doing business the 'old way'?

Change is inevitable and we can provide a very efficient and in comparison cheap alternative to the traditional ways of doing sales. Just about every market has been disrupted or sometimes completely reinvented by the widespread adoption of the Internet as a way to make businesses and markets more productive, and the art market will no doubt go through the same transition.
The art market is still highly inefficient. Where else do you have transaction costs of around 40%? Where else does it take between 3-6 months to sell something? With lower transaction costs and faster turnarounds, online sales offer a strong value proposition. Most buyers at live auctions are already not even present during the auction: they buy via telephone or send someone to bid for them, so buying online is the natural next step.
Online sales currently represent only a few percent of the overall market (now estimated in the 5% range). But the pace of change has been quite dramatic. As recently as two years ago, it still felt special when we would sell a painting at our own online auctions for over $100,000, yet last year we sold several lots in the $300,000 price range.
We are reaching a tipping point, a virtuous cycle where the quality of the inventory draws more buyers into the digital marketplace, which in turn attracts more sellers, and so on. We see more buyers online, buying more artworks, at higher price points. Galleries and auction houses alike all have adapt their business model to remain competitive and capitalize on this shift.
Q: Speaking of the old ways – there is a heated discussion going on about diversity and equality in tech sphere. From your experience in the industry – would you say it's relevant for the art business?
Absolutely, it is essential both internally and externally. The art world is becoming ever more diverse as it expands globally. Our customers value seeing their own diversity reflected in our ranks. From a human resources perspective, diversity is an essential success factor in attracting and retaining the very best talent. The many different perspectives that our employees bring makes our internal culture richer and our company more dynamic.
Q: Given the slowdown in highly-active US, UK and China markets, what other geographical locations would you say have the most potential for online art segment development?

In the first half of 2015, while fine arts auctions results were soft in Europe, the bulk of the slowdown is concentrated in China, which saw a drop of around 30%. The contrast is stark with the U.S. which hit a record $3.4 billion, up 19%. This strength is underpinned by the dynamism of the American economy, which continues to grow and seems to be on a much stronger footing than Europe at least. The economic situation in China is mixed. While great wealth continues to be created, it seems that the Chinese stock market may have attracted investments that were previously directed towards the art market.
Brazil's economy also seems to be cooling, and Russia has a mix of economic and geopolitical problems of its own. But tremendous wealth continues to be created around the globe. The Emirates are a particular bright spot, as they leverage the vast income they generate from natural resources to diversify their economies and their asset portfolios, building museums and collections that will make them a must-visit destination on the global art map.
Ultimately the online world knows no borders of course. The mix of buyers for our auctions is very diversified: only about 60% of them are based in the US, the rest come from another 124 countries, places as far apart as Bulgaria or Mongolia.
Q: What do you expect art industry and artnet to look like in 10 years' time?

We are living in exciting times for the art market. It's a very dynamic world that has seen its visibility and its scale vastly expand over the past few years. I believe that the extraordinary transparency and global access created by the Internet will benefit everyone, as the ranks of art enthusiasts around the world grow and they are inspired to discover and buy more art.
Artnet has always been at the forefront of these changes, and, while it's impossible to predict with accuracy what the art world will look like in 10 years, I am certain and proud that our team will continue to innovate and will play an important role in shaping that future. The biggest potential though lies undeniably with online transactions, so I expect this part of the business to grow the most.
Artnet Instagram