The apparel industry has brought both great benefit and great harm to many countries across the world over the past decades. While it has provided countless people with employment and wages, this economic benefit has often come at a substantial environmental cost.
These costs provided inspiration for Kasper Eis to found AMOV (A Man Of Value), an apparel company based in Denmark, aiming to be responsible by using sustainable materials and encouraging re-use and recycling of clothes through a unique and innovative code system. I spoke with Kasper about AMOV's origins, his views on sustainability, and his ambitious online platform.
Q: What originally inspired you to get into the fashion industry?
KE: I would love to be able to say that I went into the fashion industry in order to save the planet, but that's really not the case. In 1999, I was an intern at Volcom Australia and I simply loved the leaned back attitude and the cool vibe. Since 1999, I have wanted to create my own fashion business. For many years, I worked in other industries, but by coincidence – or faith – I ended up back in the fashion industry in 2008.
Suddenly my view on the industry had changed and this time around I want to create a positive impact, or at least minimize harm. I have been visiting factories in both Asia and Africa and I have seen both poor working conditions and pollution. All of this inspired me to create AMOV. The name AMOV was created with inspiration from the Einstein quote: "Try not to become a man of success, but rather A Man Of Value."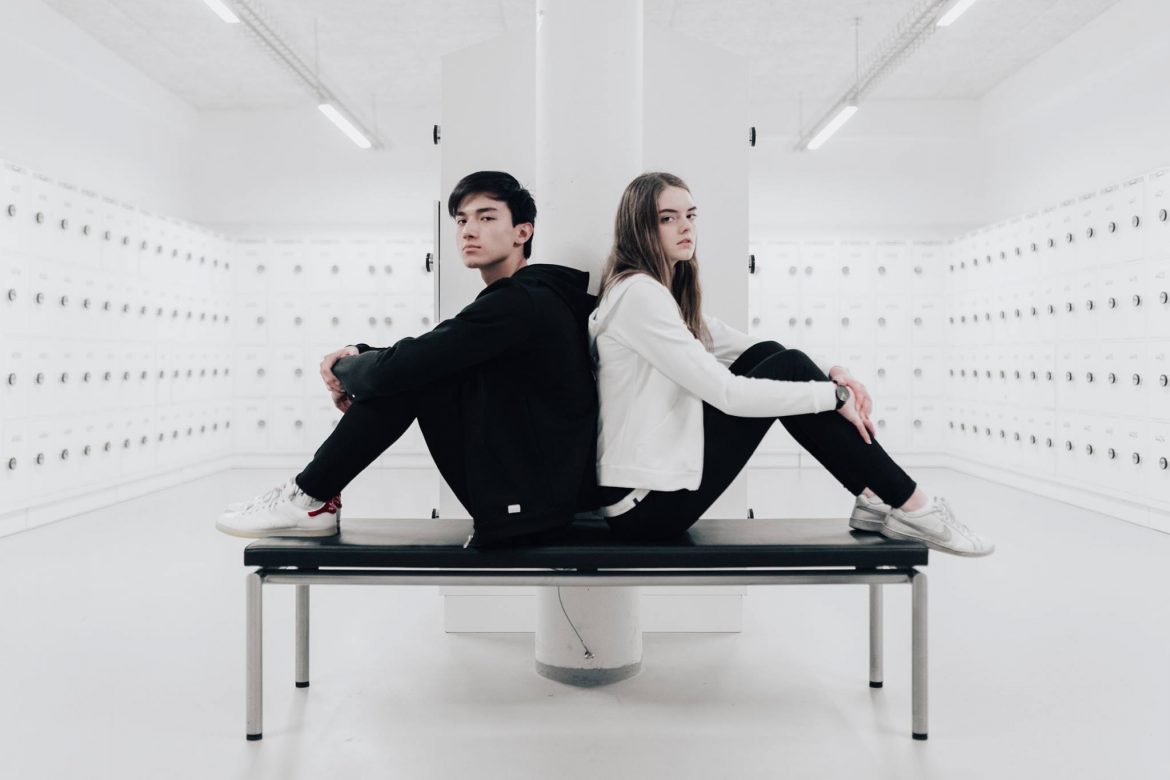 In the Photo: AMOV models Photo Credit: AMOV
Q: What does sustainability mean to you and AMOV?
KE: We're still learning, but we want to become pioneers of change in the industry. This also means that we want to make a positive impact when it comes to  production, chemicals and apparel lifetime.
Our concept was created in close cooperation with both innovation and sustainability experts to help us create the optimal brand. We use organic or sustainable materials, and go for certified production. We design long lasting apparel and  have created reuse systems. Generally, we believe that more focus should be placed on longevity of apparel. That's why we are also creating the recycling platform.
Q: What is AMOV's process of sourcing natural and sustainable materials like? 
KE: We work with strong GOTS certified suppliers that help us in this area. We work mostly with organic cotton, but we also work with Tencel and new sustainable materials like bamboo, corn and banana. It's still a new world for us,  and in general we love certifications, since they give us some security regarding the sustainability of the textiles. In general, we would love to move more towards the direction of recycled textiles, but we also need to be sure that the quality and the longevity of the textiles is still superb.
---
Related Articles: "AGURK, BREAKING FAST FASHION" by Alison Murphy
"SWEDISH DEDICATION: AN INTERVIEW WITH JOHAN GRAFFNER" by Mohamad Akef
---
 Q: One initiative of AMOV is to create an online platform to re-sell AMOV garments, could you talk more about that?
KE: AMOV products have now been in stores for around one year. We're planning to open an online platform for reselling AMOV garments in 2018. The idea is that we want the garments to get the longest possible lifetimes. And, we wish to create some stories about the products.
All products have two codes: 1) A generation identifier (e.g. 1) showing in which AMOV year, the product was created, 2) A unique code (e.g. 0001-2314), which can be used to register and sell the product on the platform.
When selling used products on the platform, people can choose whether they want to donate part of the amount for charity. In this way, buyers on the platform can choose garments based on both look, age, charity and story.
We believe that some of the older products will become 'vintage' and that people will buy them because of the story as well as the quality. We want sellers to share their stories with the AMOV apparel, so that over time, new buyers can read about both former owners and key happenings with these products. E.g. a hoodie, which Peter took to Hawaii in 2017, John wore on his first date with his wife in 2019 and Kasper was wearing at the Coldplay concert at Roskilde Festival in 2021.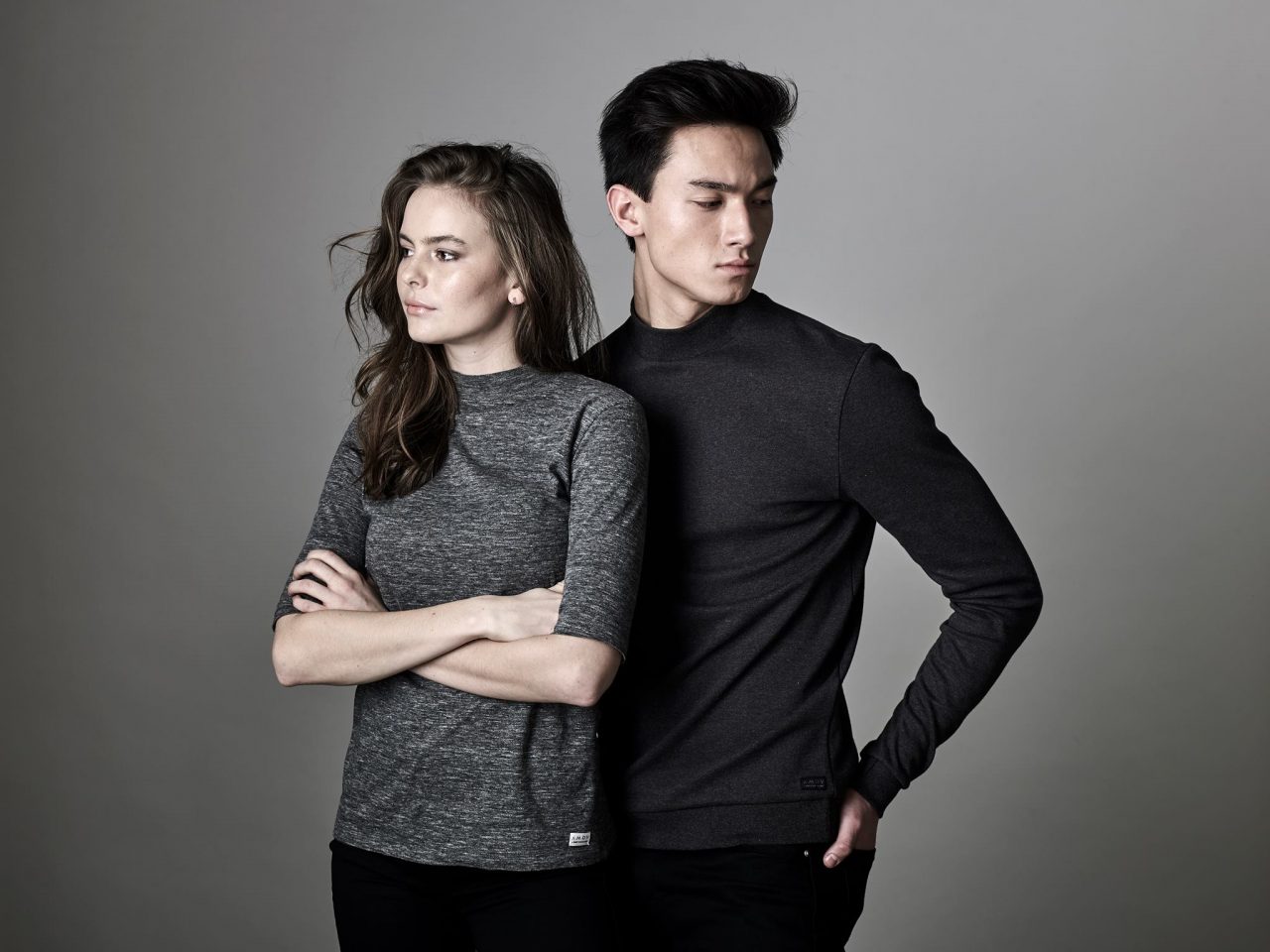 In the Photo: AMOV Models Photo Credit: AMOV
Q: What does the future of AMOV look like in your eyes?
KE: My hope is that AMOV grows up and becomes an inspiration for the fashion industry. We would love to set the highest standards for apparel production, experience huge traffic on our recycling platform, and raise millions for good causes. But, we know that it will be a long journey. It's a tough industry and only a fraction of consumers care about sustainability. So, we need to keep pushing. There's no doubt that sustainability is the way forward for this industry.
---
EDITOR'S NOTE: The opinions expressed here by Impakter.com columnists are their own, not those of Impakter.com.