Last week, startup accelerator Y Combinator hosted its biannual demo days event where around 400 founders came together via Zoom looking for a financial contribution towards their company from a range of venture capitalists and investors. Startups from forty-three countries were featured in the event across a range of sectors from fintech to healthcare to Web3.
Whilst green technology has always been present across past Y Combinator demo days, this year's winter event included a landmark thirty-one startups looking to help the environment through developing sustainable products and services. One of these companies is Alga Biosciences, which is pioneering the use of an alternative method to reduce greenhouse gas emissions across the cattle industry.

When cows burp, they release methane as a byproduct of digesting a diet that is extremely high in fiber. This makes the cattle industry a leading contributor to climate change. Agriculture is accountable for 10% of all greenhouse gas emissions annually in the USA. Approximately half of these emissions stem from cattle and other ruminants.
Ever since the scale of this issue has been quantified and understood, there have been calls from climate activists to reduce beef consumption in order to curtail the production of anthropogenic methane at the source. Alga Biosciences is tackling the issue from a different angle; by developing a feed additive that makes cows burp less.
The San Francisco-based company is building on previous research in this area which found that a rare species of kelp, Asparagopsis taxiformis, can reduce the production of methane in cattle by 82% when added to their feed. As growing and supplying Asparagopsis taxiformis on an industrial scale would be extremely costly, Alga Biosciences is currently attempting to modify the chemical composition of this specific species in order to make it affordable across the cattle industry.
The feed additive is also being presented as a cost-saving solution for farmers as each cow will need 20% less feed to maintain its weight. Utilizing this additive will also provide benefits for these farmers by allowing them to be paid in carbon credits and efficiency gains, further incentivising its use.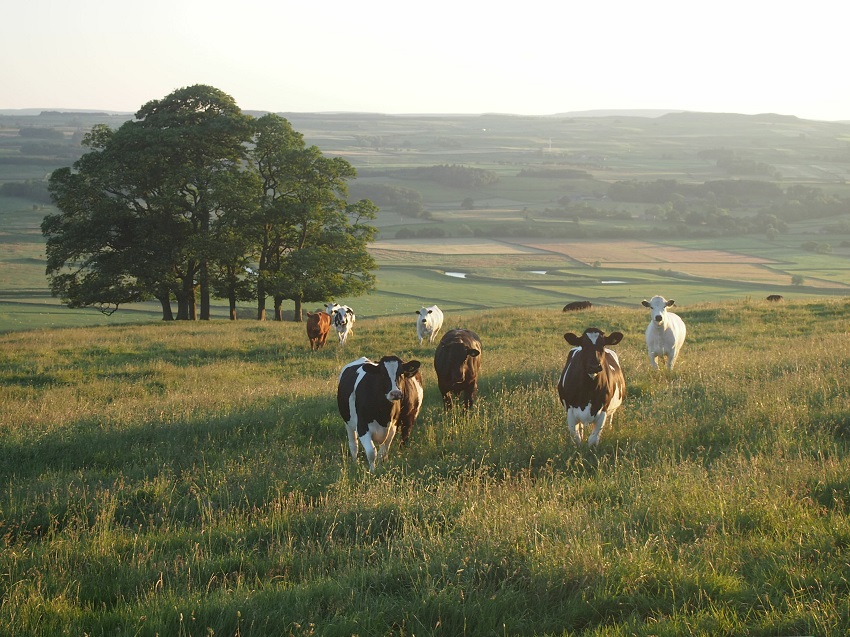 Despite research into the effects of algae on anthropogenic methane production in ruminants being relatively new, Alga Bioscience's co-founder Alex Brown is optimistic that the company can grow at a pace that reflects a software company rather than a sustainable technology startup. Brown, along with his founding colleagues Daria Balatsky and Caroline McKeon, aim to feed 15,000 cows with this product by autumn.
This vision of swift commercial progress may be appealing to investors, but some researchers remain skeptical about the potential of this feed additive to effectively reduce greenhouse gas emissions across the agriculture industry. Critics have argued that there is a lack of proof behind the claims that the additive reduces methane production and that fast-tracking its use across the sector may serve to reinforce negative climate behaviours and encourage further beef production.
---
---
However, the fact that a market exists for these adventurous sustainable startups is a stark contrast from even two years ago, when only three climate companies were present at Y Combinator. Alga Biosciences' feed additive offers financial benefits to prospective consumers on top of the obvious environmental benefits of less methane being emitted across the cattle industry. This gives it an inherent advantage over previously failed climate startups that were told their ideas were not financially viable and that they would be better off adapting their ideas towards a non-profit model.
The company has also benefitted from a shift in the attitude of investors who are increasingly looking toward green technology as an opportunity rather than an afterthought in comparison to more profitable ventures across other industries.
---
Editor's Note: The opinions expressed here by Impakter.com columnists are their own, not those of Impakter.com – In the Featured Photo: Cows. Featured Photo Credits: Unsplash.