Alain de Boton, one of the most popular writers in Korea, visited on 14-15th January the historical city of Cheongju where the first metal printing press was invented. Here, he will lead an Art Project under his own name at 'Cheongju International Craft Biennale' in September 2015. On his project "Alain de Boton: Beauty & Happiness", 16 Korean artists will collaborate to create artworks using Korean traditional craft techniques. This exhibition will reflect Alain's philosophy that was presented in his recent book "Art as Therapy".
Q. How do you feel about leading your own art project at Cheongju International Craft Biennale?
A. I am very excited about this project, because this was one of my dreams. I was always interested in collaboration with artists where I can put psychological values in the process of creating artworks. I think Korean craft has very special aspect. It was not only for practical use, but also representing spiritual and philosophical meaning. For example, Moon Jar from Joseon Dynasty (1392-1910) represents the philosophy of Confucianism and its lifestyle. I would like to show this special aspect of Korean craft through the exhibition.
Q. The title of the exhibition is "Beauty & Happiness"?
A. Beauty and happiness seems to be not well connected. Sometimes beauty is rated only 'how to look'. On the other hand, philosophy is often considered as 'hard and dull' field. I would like to break the two prejudices through this exhibition. Simply to make crafts can be a psychological balm with value beyond the 'it looks pretty ", I want to connect the beauty and happiness in a natural way.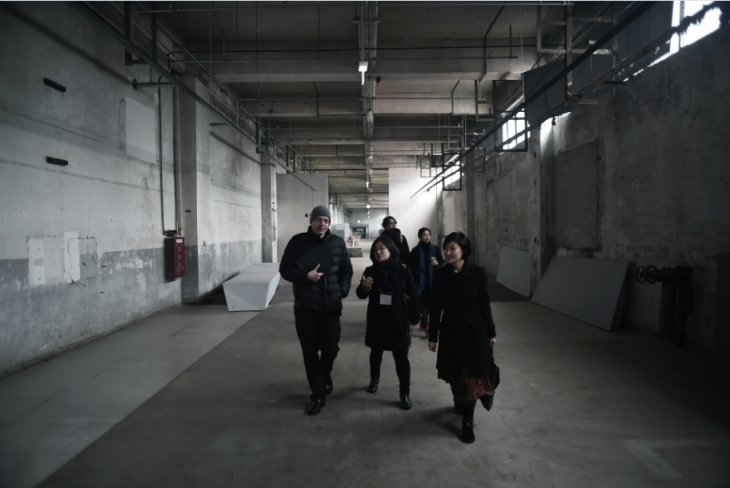 Q. How can you combine Humanitarian Studies with Art?
A. In my opinion all kinds of work basically suggest a better life. Something that enriches our life has deep connection to beauty. Some potteries affect you, they feel calm, some textile give you feeling of gentleness. Or some paintings show the generosity. The project "Beauty & Happiness" is also a continuation of 'Healing'. I hope visitors can communicate with the artists and leave the exhibition with smiles.
Q. What is the most important thing in life?
A. Understanding the world is the greatest joy. There are of course things that are dark and unclear. To understand something that doesn't make sense is painful. However, through that process we can live a better life.
Q. 16 Korean artists are selected for your project. What was the qualification?
A. I considered two factors: Skill as craftsman and ability to lead this project together as collaborator. 16 artists are selected who have knowledge of history and qualified traditional craft techniques. They will be able to express psychological and philosophical aspects through crafts with a balanced perspective that encompasses the traditional to the modern. It is expected to be an exhibition across the ages.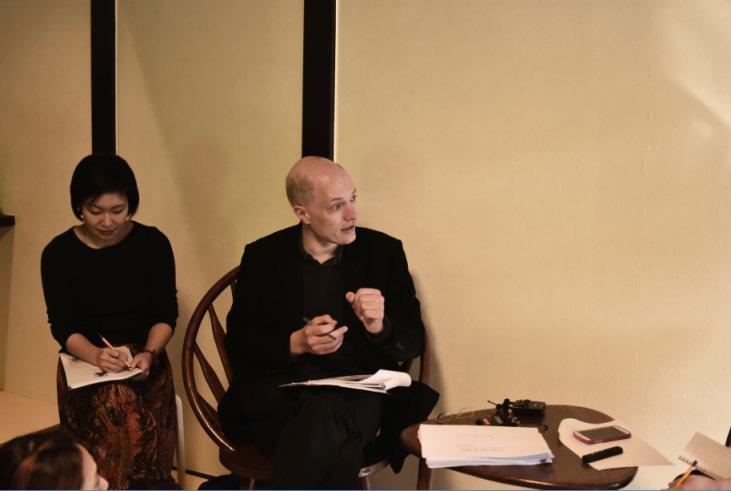 Q. What do you think of the exhibition venue?
A. It was a rough place. It will be interesting to showcase elegant and refined objects in a tough area. There are also places like this overseas, transforming abandoned factory to a place where the culture and art can flourish. The tobacco factory in Cheongju seems to be a very good example.
Q. You are considered as Koreans' favorite writer. Do you realize that?
A. Yes, I do. People recognize me when I walk by. Before my book was published in Korea, I didn't know much about the country. But I felt that Korea is a sophisticated country with many intellectuals and great philosophy. My name 'Boton' means in Korean 'normal' or 'middle class' (laugh). Thank you for loving me with great interest.
Q. What is your plan for the future?
A. I will hear from each artist about their work and find an individual value that they can express through their work. I will be also work on exhibition catalogues for a better understanding of the audience and build a system where you can buy the exhibits. Korea's economic values drew attention because of its rapid growth, but the cultural values are not known yet, especially excellent skills of Korean craft artists. I hope the world will refocus on Korean craft art through this special exhibition.