---
Only a few decades ago, hardly anyone knew Gnetum africanum, a vascular plant of the Gnetopsida group. Now the plant's growth has increased in popularity both on African food tables and within its industry.
Gnetum africanum is a climbing plant found in the wildlife of the tropical African rainforest. The plant can reach up to ten meters in height and eight centimeters in width, and is recognized by its long leaves which resemble thick paper. When the plant grows, it produces small flowers and fleshy fruits with seeds.
The plant is eaten and known by alternative names in different countries; these countries include Cameroon (the plant is known as Eru or Okok),  Nigeria (Eru, Ukase or Afang), Congo and Angola (Koko), Gabon, Central African Republic, and in Democratic Republic of Congo (M'fumbua or Fumbua). Gnetum africanum can be compared with wild spinach, and has been known to improve the lives of many poor farmers by offering them a new source of nutrition.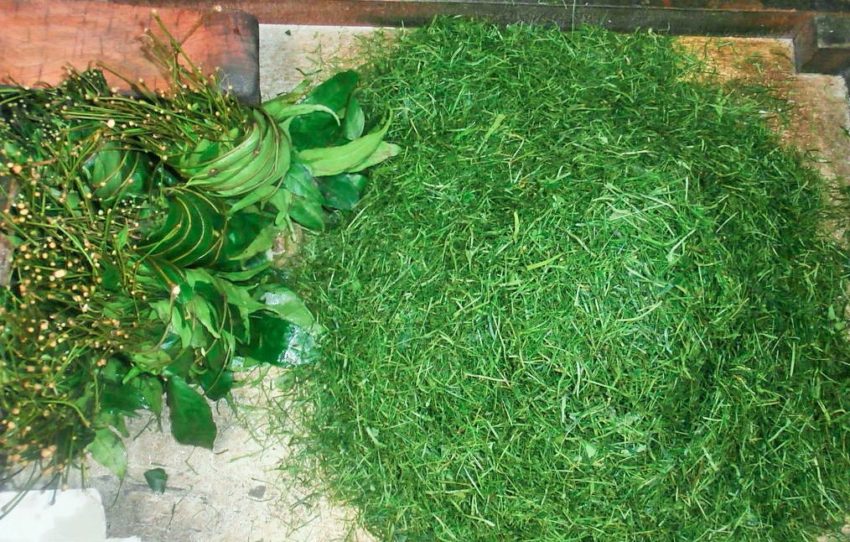 A Green Gold Rush
 Just a few years ago, "Okok", as the plant is alternatively known, was a specialty in Cameroon, Gabon and Nigeria. According to experts, the southern Saharan crisis in 1988 forced many households to search for cheaper foods. As a result, Okok initially became popular amongst the poorest households, as they could utilise this little plant to feed the whole family. Consequently, the use of the tropical plant is now spreading as the population grows, through new cooking methods and also through a broader utilization of the new spices. Today, wholesalers pick up bales of the plant directly from the villagers, in almost every area where it grows. The bales are transported by trucks to the major cities, especially to Nigeria where its demand is great.
For example, Paul Magani, from Cameroon, abandoned his job as a salesman of chicken kebabs to instead sell Okok in Boumnyebel, Douala Yaounde road.
"Every week I send motorcycles and cars to the nearby villages to pick up bales of Okok that people have gathered in the bush. A ball may contain up to 75 small packages, which I sell for 700 CFA francs (about one euro) per piece."
"The trucks make pickups on Monday, Wednesday and Saturday, and drive to the Nigerian limit. The sellers called "Bayam-sellam", also come from Douala and Yaoundé in order to download goods."
"When it is high season, we sell the green gold for 400 CFA francs (about 60 cents) per package, and when there is a lack of plant, we sell a package for the double. Competition has increased market." says seller of Okok, Paul Magani.
"Eru" Bringing Life – The Many Uses in Many Countries
The benefits of the plant are well-known among herbalists, traditional healers and others who still believe in the benefits of using natural products. Firstly, the leaves are used as a vegetable in soups and pots (corn soup or afang soup), but they can also be eaten raw. In addition, the sheets are used against many diseases such as high blood pressure, gout, hernia, poisoning, worms, nausea, sore throat, or as a dressing for warts. The tribe can also be eaten for medical purposes, for example – pain relief at childbirth.
The rootstock, which resembles jam, can also be used for starvation. Even the seeds from the fruits can be eaten when cooked; there is clearly a value of the plant as a traditional medicine.
In Nigeria, the leaves are used during treatment of enlarged spleen and sore throat. In Congo, it is used for nausea and as an antidote to marriage for traditionally married couples. In Congo-Brazzaville, the leaves serve against warts and abominations; also, the strain is eaten to decrease pain in childbirth. In Cameroon, the leaves are sometimes chewed to reduce the effects of intoxication. Finally, the rankings are often used in repackaging.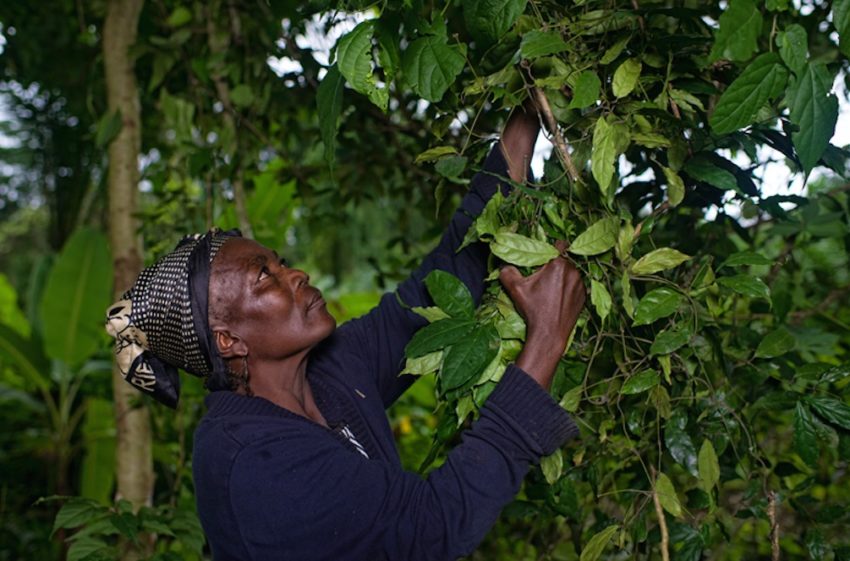 Own Market Economy
Cameroon consumes over 350,000 tons of Okok every year and exports over 250,000 tons, under the promotion program of Okok. The plant is an important resource for the country and hones its own market economy. In this way, as the leaves are consumed as a vegetable, and the root as a food preventing starvation, the plant has increased overall food supply in rural areas.
Now, an exhibition is held every year named "Agri-okok", which aims to promote the plant and the products resulting from it. With new products such as juice, whiskey and pharmacopoeia, Gnenum africanum is now considerably more than a simple wild plant.
The International Center for Forest Research (CIFOR) exclaims Okok also brought on the Idenau Stock Exchange at the Nigerian border. Extra income for farmers can be offered in the African countryside, as the plant is available all year round and remains untaxed on local markets. Restaurants in larger cities vary the price of this precious meal between 1,000 and 3,000 CFA franc (1.5-4.5 euros). For small scale agriculture in Africa, the plant can offer better nutrition, environment, as well as improved social and economic conditions.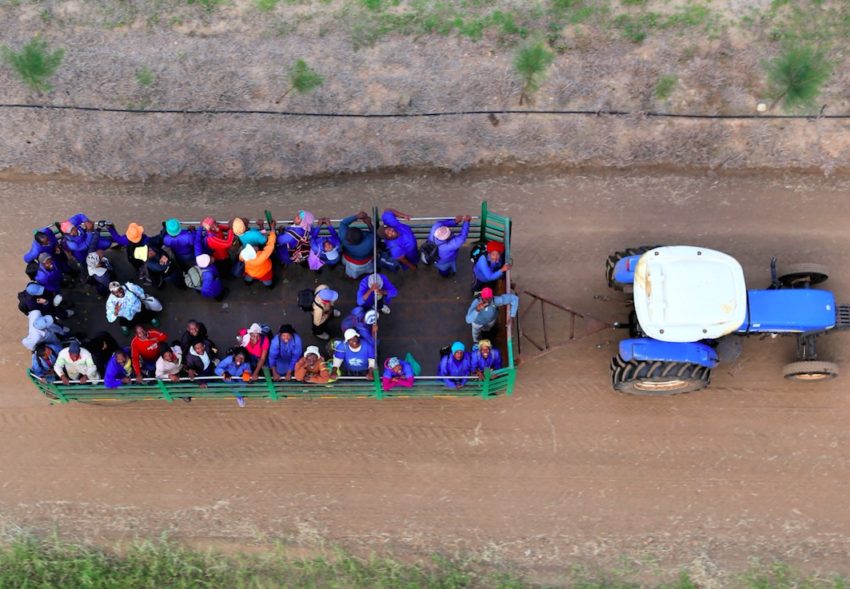 Growing in the Future
The climbing plant has now become an important income and nutritional source for many of the poor in central African communities. It has become so incredibly popular it is now harvested at an unsustainable rate, and unfortunately it is wild. Thus, the destructive harvesting methods mean the climbing plant itself does not recover; it is torn down from the trees it grows on, which is equal to roots of perspiring trees being pulled up or damaged.
In some cases, the whole tree is folded in order to gain easier access to the plant. Many rural communities travel deep into their woods to find the plant, and in some places there is now devastatingly nothing more to find. Worryingly, there are more and more regions where the plant has become endangered or entirely extinct.
Therefore, sustainable cultivation of the plant is vital due its potential in reducing poverty and increasing food security in Africa's poorest societies. CIFOR is launching education for locals in some of these countries, in order for families to learn the methods on which the plant can be domesticated; also, CIFOR is teaching marketing in its education, so producers will be able to raise the value of its production and their product. Evidently, the goal is to achieve sustainable production.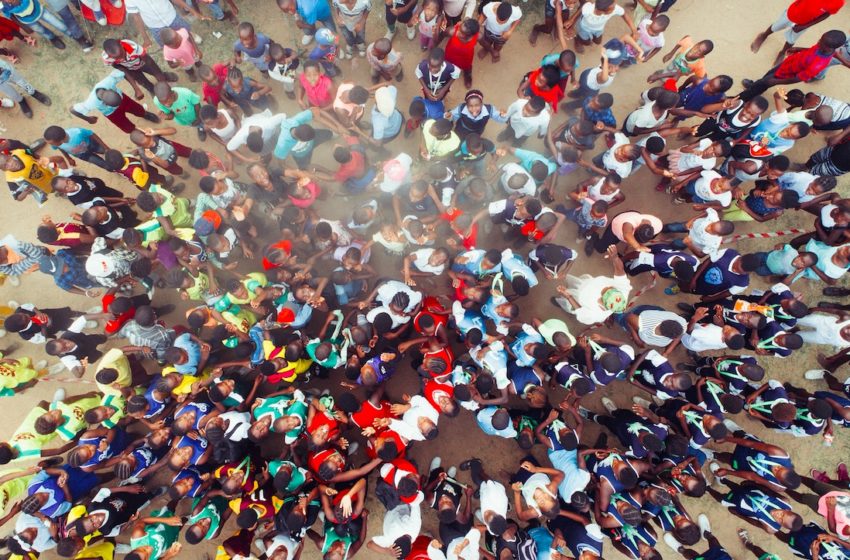 ---
Editors Note: The opinions expressed here by Impakter.com columnists are their own, not those of Impakter.com. — In the Featured Photo caption: Tropical African Rainforest. Photo Credit: Annie Spratt on Unsplash