Could a private social network help to save our planet? This is what Ingmar Rentzhog CEO and Founder of We Don't Have Time and his team believe, having created a social network with the purpose to fight climate change. Social networks have given us an incredible opportunity to connect with people from all around the world, unfortunately they have been used a lot lately to spread hate and fake news. Should this be the time to "make social networks great again" with We Don't Have Time?
Impakter has reached We Don't Have Time CEO and Founder Ingmar Rentzhog to discuss about this very interesting project. Will they find the global support they need?
Could you please share with our readers why "We Don't Have Time" was formed and what you are aiming to do with it"
Ingmar Rentzhog: The We Don't Have Time organization was formed one week after Donald Trump won the U.S president election. With the realization that there will never be a world leader who solves the climate crisis for us. We have to do it ourselves. People by people. And we need to do it on a global scale.

We Don't Have Time's aim is to connect everyone who wants to be a part of the solution to the climate crisis. We provide an outlet for climate initiatives, opinions, and actions. Our goal is to be the world's largest social media network focused on climate change, allowing everyone – to be the change through the power of many.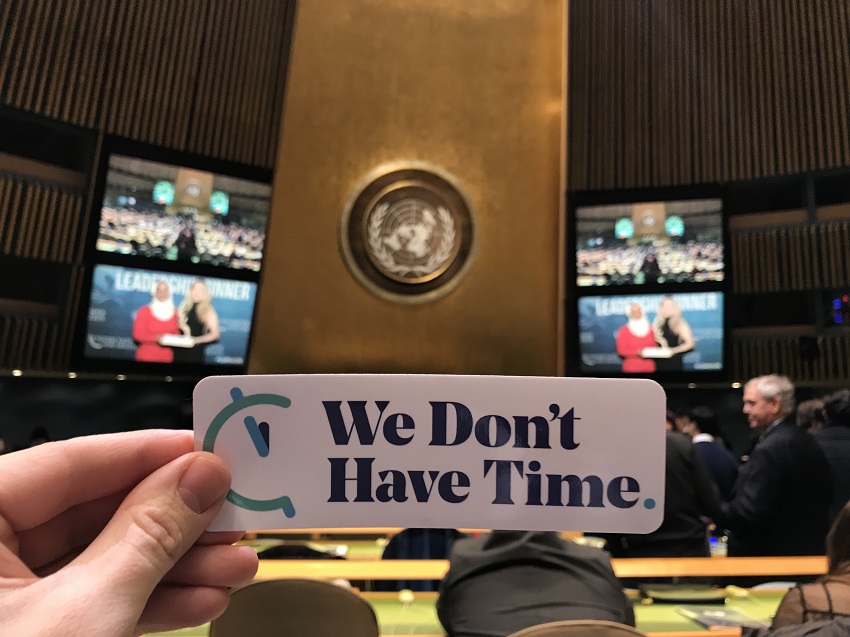 Why do you think creating a social network could be crucial in raising awareness about climate change?
I. R. : It would be foolish of us to be doing something like this without taking advantage of today's technology. Social media has created new spaces for collaboration and collective action.  Thanks to it, we can reach out to millions of people from all over the world faster and more effective than ever.
But not only that. We are also able to have a 'two-way dialogue' through social media. Because honestly, we can't do this by ourselves. Everyone is needed and can contribute with something. We want to hear ideas, stories, and possible solutions from all over the globe. With a social network, we can carry on all of those amazing thoughts and transform them into reality.
What do you consider to be the most interesting features of your project?
I. R. : We have something called 'Climate Campaigns'. Through our climate campaigns, we can put great emphasis on enabling our community to influence companies, organizations, and public figures. Our users can create climate love campaigns to encourage others to follow a great example or create a warning campaign against actions and practices that need to stop. Our users can also collaborate to come up with new climate solutions and ideas.
The idea is to accomplish change by putting pressure on decision-makers on every level in society.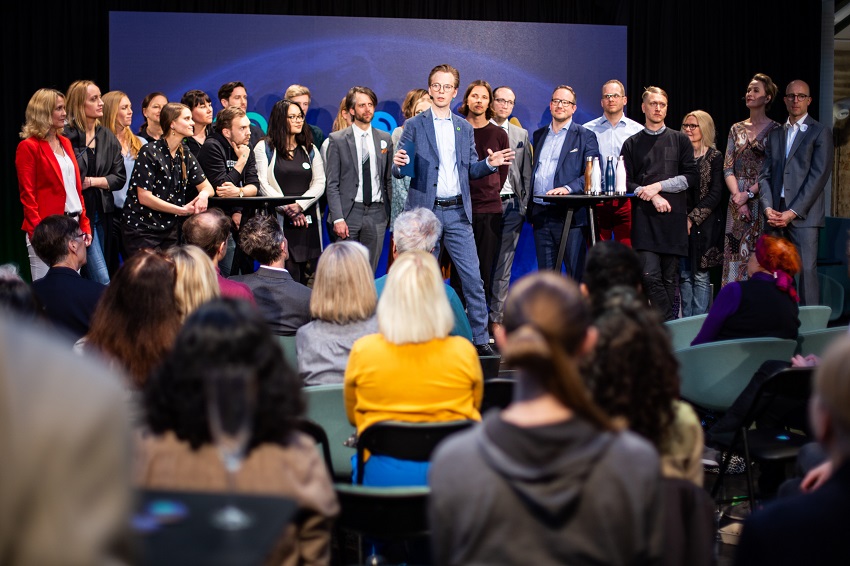 What steps do you think need to be taken to try to stop and eventually reverse climate change?
I. R. : The answer might seem simple but the execution, however, is not. We have to do this together. The evidence is there. This is a time of crisis–and it's a crisis of our own making. We created this situation, and we can set things straight. One of our main goals is to keep pressuring our world leaders (political leaders and business leaders) to implement the Paris Agreement.
Most of them, however, are more afraid of the transition of society that is necessary than by the effects of climate change. We, therefore need to hold them accountable and force them to act. If we work together, we will succeed with this. But without the pressure from the people, the climate agreements will only be empty words from our leaders.
We have to mobilize people from all over the globe to make the world leaders and everyone else understand the severity of the climate crisis. We Don't Have Time to wait, we have to act now.
In the cover picture: The Launch Event of We Don't Have Time with the message that Together we are the solution to the climate crisis. Photo Credit: We Don't Have Time
To join "We don't have time" effort against climate change please visit www.wedonthavetime.org or download the mobile social media mobile-app  (in app-store and Google play). 
---
EDITOR'S NOTE: The opinions expressed here by Impakter.com columnists are their own, not those of Impakter.com.