What are some effective ways to reduce water consumption? In this article, we look at 5 simple ways to do just that.
We are living in the middle of a water crisis. Many people around the world do not have access to clean water, and the UN has decided to insert clean water access in the SDGs. 
It is the SDG Number 6, the one about clean water, but given the current situation without a global effort, this might not happen by 2030. So let's all take action!
This article written by Impakter's Tech Editor Alessandro du Bessé with Erlijn van Genuchten, Ph.D. is the fifth article part of a series. Erlijn is running a challenge to find every day for a year, simple sustainable solutions.
You can check Erlijn's work on Twitter or on her website too.

5 Ways To Reduce Water Consumption
1 – Prefer – Short – Showers Instead of Taking Baths 
It takes a lot of warm water to fill up a tub, and then it might become cold again and need to be refilled. Taking a shower is a better option, but be careful not to spend too much time in there, otherwise, you might consume the same amount of water or even more than a bath. 
Some showerheads contain new technologies that are far more efficient by significantly reducing the amount of water that comes out of it. You can have a look at Nebia, for example. These will surely reduce your water consumption!
2 – More Actions You Can Take in the Bathroom
You can start by closing the tap when brushing your teeth if you are not already doing it. It saves loads of water but some people still leave the tap open or brush their teeth while having a shower. 
Depending on the kind of toilet you have you can also reduce the amount of water that is flushed by the toilet. Some toilets have a setting that can be changed for that, for those with an older one, you can always put a stone or a brick in the reservoir.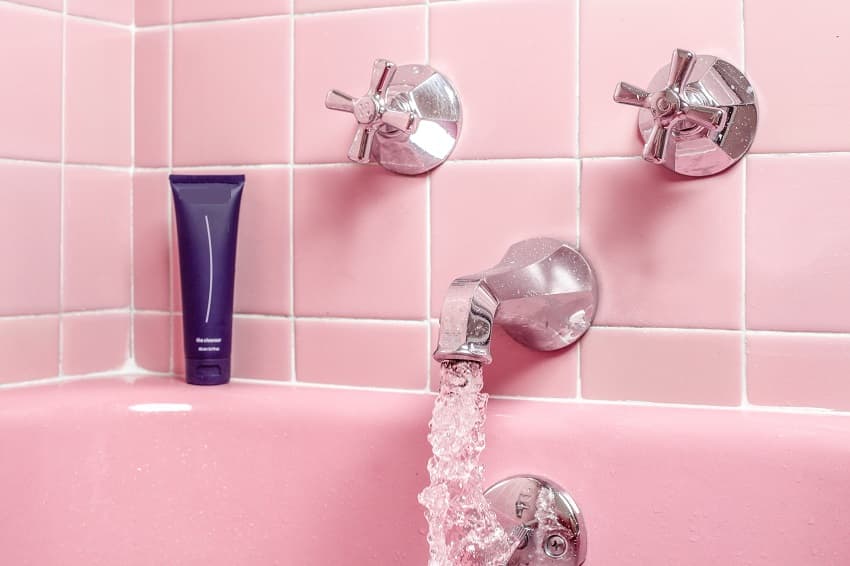 3 – In Hotels Try to Reuse Towels
It's a common practice in hotels now to let customers know that if they wish to have new towels, they should leave the used ones on the floor. But this should not be a reason to use a new set of towels every day. If you can, use a limited number of them.
---
---
4 – If It Is Clean Water, It Should Never Be Wasted
Have you ever forgot to drink the water that you put in a refillable bottle? Or maybe you found some water left in an old bottle? When this happens, you can always pour the unused water in pots with plants. For plants, it won't make a difference and they will still be happy, and you will have reduced your daily water consumption.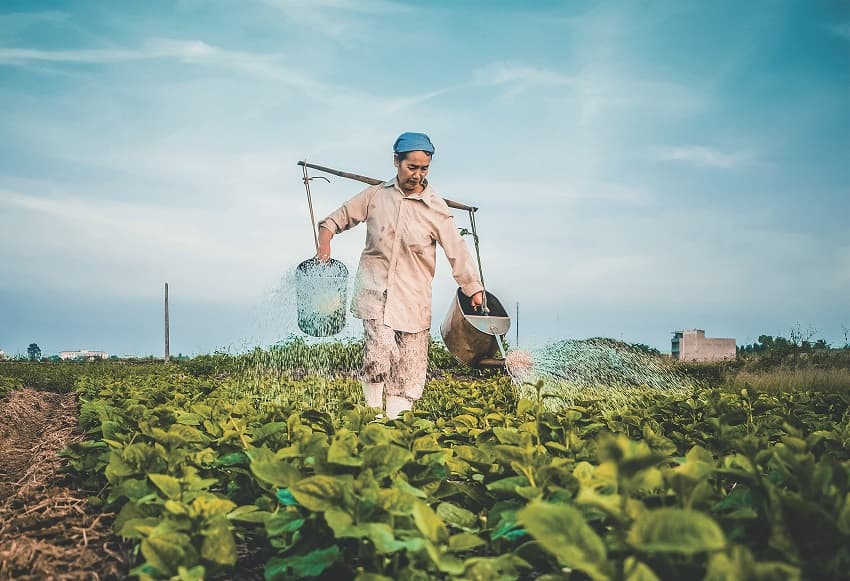 5 – If You Can, Water Plants With Water From A Stream
Water that comes out of the tap hast been cleaned by the wastewater treatment plant. But for example flowers and the grass our just as happy with clean water from a stream. When you live close to a stream, you can collect water with a watering can.
In the picture: A tub in the mountains. Photo Credit: Unsplash.
---
Editor's Note: The opinions expressed here by Impakter.com columnists are their own, not those of  Impakter.com