Swiss-Italian agritech startup xFarm Technologies just raised $ 17 M in their Series B round in what is considered to be one of the most significant rounds in the sector.
The round was led by Swisscom Ventures and they were joined by Neva SGR (Intesa Sanpaolo Group), Emerald Technology Ventures, NovaCapital, and Grey Silo Ventures. United Ventures, which invested in the startup's Series A in 2019, also participated in this round.

xFarm Technologies will use these new funds to further develop its technologies, enhance its digital platform and expand internationally. First in Europe and then in the Americas.
Specifically, innovations will include a new AI technology that supports farmers in the in-field activities and will help them take data-driven decisions. This will allow for greater sustainability in the supply chain because farmers will be able to understand better, for instance, how much water or fertilizers they need to apply to their fields.
Another sector xFarm Technologies is looking to expand is livestock management and it will do so with another AI-powered tool.
In terms of international expansion, the startup is planning to grow its team by the end of the year from 60 to at least 80 employees. The company has currently over 110k clients in over 100 countries but it is obviously looking to grow even more. For those wishing to test the platform, a freemium version is available on the company's website.
---
---
Launched in 2017 by Matteo Vanotti, Martino Poretti, and Salvatore Ferullo, xFarm Technologies aims to help agricultural enterprises taking data-driven decisions by using its platform that gathers data through sensors that are installed in farms' fields.
The current company is actually the result of a merger in 2021 between xFarm and digital agritech companies Farm Technologies.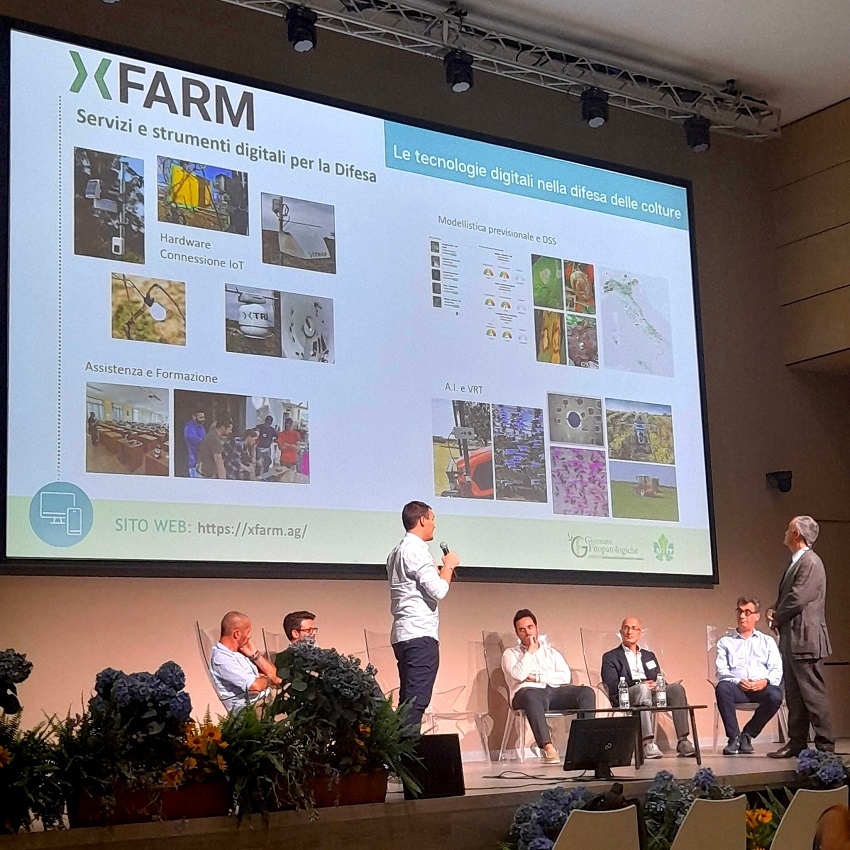 The agricultural sector is one of those that could significantly improve its sustainability and at the same time meet its emissions targets if agricultural enterprises and farmers were given the right tools. And platforms like the one built by xFarm Technologies could be the perfect tool to achieve just that.
---
Editor's Note: The opinions expressed here by Impakter.com columnists are their own, not those of Impakter.com –In the Featured Photo: A tractor equipped with xFarm Technologies sensors. Photo credit: xFarm Technologies.