There is a potential growth of over 25% in the agritech sector by 2025 and India, a global agricultural powerhouse, will be at the forefront of it thanks to its startups.
Agriculture is the primary source of income for 58% of Indian households and although its contribution to India's GDP has dropped to below 20%, the actual agricultural output continues to increase.
Technology could be crucial to supporting the rural population and meeting the country's needs in terms of production. In this article we will review three agritech startups from India that have been in the public eye recently.

One of the main issues that India's agricultural sector faces is how fundamentally fragmented and unorganized it is. The majority of the market is offline, does not have a basic level of trust across the members of its community, and lacks innovation. Agri-tech start-up Poshn aims to bridge this gap between buyers and sellers by providing a streamlined, product-first approach.
Buyers can improve their profit margins by acquiring products at the best prices whilst also keeping track of their purchases digitally. Sellers have ensured a high level of exposure to a wide market and guaranteed that they will receive payment for their products on time.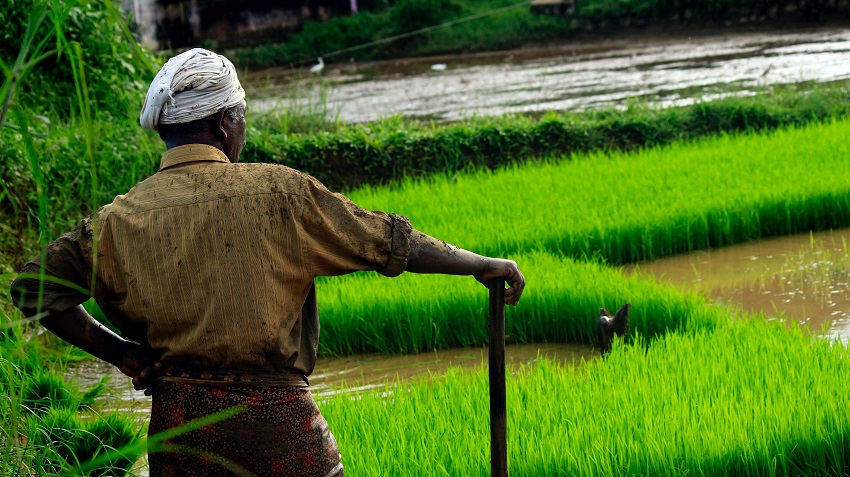 Poshn recently raised $3.8 million in their seed round, with this funding led by Prime Venture Partners and Zephyr Peacock. The company has grown by an astonishing 20% in the last eight months whilst continuing to preserve a positive level of earnings before interest, taxes, and depreciation. This is only the start for Poshn as they have now gained the confidence of their customers and are aiming to become the pioneers of processed agriculture commodity trading in India.
Adriel Maniego and Arjun Ahluwalia founded the rural-focused tech startup Jai Kisan in 2017. The Neo Bank is based out of Mumbai and is building a fin-tech platform that caters to the financial needs of India's rural agricultural industry.
The startup works with manufacturers, distributors, retailers, exporters, farmers, and traders to provide a holistic value chain for businesses of all sizes and structures. Offering digital financial services including offline, online, and rural commerce transactions. Jai Kisan is unlocking the full potential of the agricultural supply chain.
Agricultural workers are able to access affordable financing options for equipment, rural borrowing input, and invoice funding. A significant number of these transactions are completed digitally, using Jai Kisan's application Bharat Khata. The app allows users to track expenses, transactions, credit, and repayment among a range of other useful features. This improves the relationship between rural agricultural workers, farm owners, and businesses.
---
---
One of the main issues seen widely across the Indian agriculture industry is information gaps that lead to inefficiencies. These information gaps are particularly prominent throughout the grain supply chain. This is being combatted by Bhopal-based startup AgriGator.
Founded in 2019, the startup is providing a one-stop solution in the form of an app that facilitates trade and logistical actions between various actors across the grain supply chain. The app can be used by buyers, sellers, and carrier providers alike and reduces inefficiencies in return for a minor amount of commission per transaction.
AgriGator is currently operating in cities across India, including Delhi, Gujrat, Uttar Pradesh, Maharashtra, Chhattisgarh, and Haryana. The startup has built a customer-centric ecosystem that caters to the various needs of clients across the grain supply chain whilst utilizing existing infrastructure. This presents plenty of opportunities for growth in the future.
Startups like Poshn, Jai Kison, and AgriGator show the huge impact that agritech startups could have, not just in India, but globally. While our article is focused on these three, we are looking into connecting with other founders to share with you even more sustainable initiatives in the food sector.
---
Editor's Note: The opinions expressed here by Impakter.com columnists are their own, not those of Impakter.com – In the Featured Photo: Agriculture is an extremely important aspect of India's economy. Photo credit: Unsplash