In a world as fast-paced and busy as ours, we fail to stop and go out of our homes to appreciate nature and the beautiful landscapes that exist around us. While we may be wasting time missing the beauty around us or not taking that trip out into the wilderness, landscape photographers Steven Friedman and Kyle McDougall are true examples of using our skills to take a deeper look at the world around us and seeing the beauty it has to offer.
While Steven Friedman and Kyle McDougall live on opposing sides of Canada, both of their works highlight the uniqueness and beauty of landscape photography. When asked why they thought 'landscape photography' was so captivating they both agreed that it reminds the viewer of the breathtaking and astounding wilderness. They continued to explain that landscape photography draws the person into nature, making them feel as if they were there and encourages a stronger appreciation for nature.
Steven uses aluminum to mount his prints creating giant pieces of work up to ten feet in length. This creates the feeling that you could reach out and touch the texture of the trees.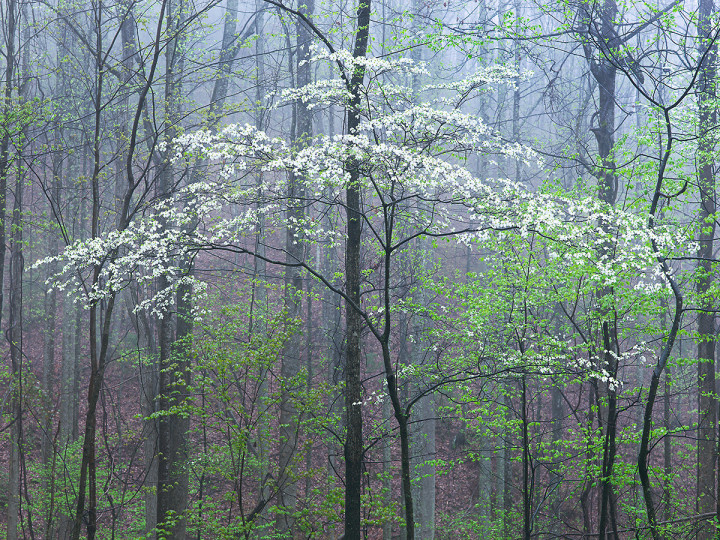 Photo credit to: Steven Friedman
While one has been educated in photography and video production and the other came to photography almost by chance, their ability and skill are nothing to be rivaled.  Originally, Steven's love of hiking drew him to photography but now he finds that photography determines his hiking. As for Kyle, he finds the opportunity to create unique work by discovering new locations. He explained that there is much excitement to finding or scouting a new landscape, as he put it, "while the rest of the world is still sleeping."
Photo credit to: Kyle McDougall
Steven and Kyle both travel approximately 3-4 months throughout the year in order to get the right timing and setting for their photographs. This is surprising and exciting for them because neither traveled much when they were younger and did not plan to build travel into their lives professionally. They enjoy traveling and seeing new remote places. Although they are both based in North America and do most of their traveling covering the Rockies, western U.S.A., and northern Canada, both have travelled in Europe and beyond.
Out of all their travels, they were asked what has been their favourite place they have travelled to so far and why. Steven's favourite is the Aspen Forest in the Rocky Mountains during the autumn. He says he goes as often as he can at that time of year because it offers spectacular colour and natural light. Kyle had a tougher time choosing, having a toss up between Hawaii and Vancouver Island. However, he shared a really great message that although some places, like Hawaii, are usually very popular tourist destinations, there are a lot of wild areas that get ignored by the masses, preserving their exclusive and extraordinary isolation.
When asked about the best part about getting to see new places and landscapes Steven and Kyle's answers differed. Steven felt that the thrill of discovering and exploring new landscapes, especially remote places is the highlight. He said, "It can feel as though you are the only ones that have ever been there". Kyle said that the best thing was being given opportunities to step outside of his comfort zone. When he meets new people and experiences different things it rejuvenates his sense of curiosity for the world.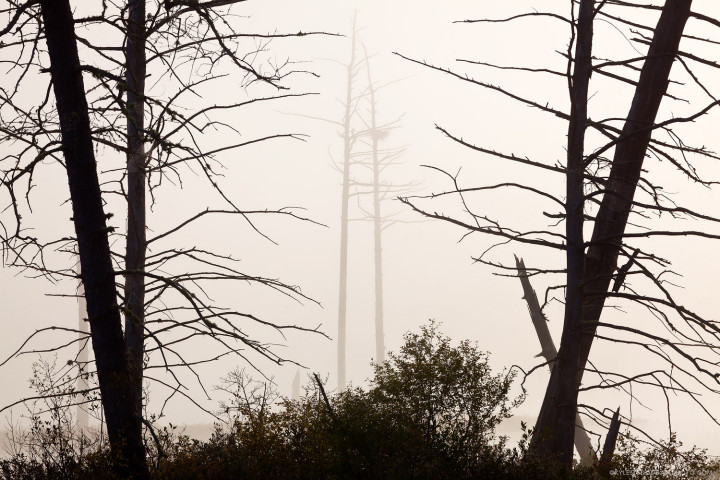 Photo credit to: Kyle McDougall
Landscape photography is not only a skilled art form but also a way to bring the wilderness to people. It is very common, especially for those living in cities, to feel disconnected from nature and these greatly beautiful places. Landscape photography not only reminds us about the larger world but also makes us think about the environment and preservation of their immense natural landscapes.
When questions arose about being neglectful and ignorant to our beautiful landscapes, Steven and Kyle both agreed that we do neglect landscapes, nature and our wilderness even though we appreciate them. Kyle reminds us that it does not have to be a remote location, your local park will do, to remind yourself how amazing the world truly is.
Steven said that he noticed a change in landscapes during his career. He has retuned to several of his admired locations, the Aspen Forests over ten autumns, to see the changes in the landscapes ranging from rising temperatures from climate change to expansive clear cuts caused by corrupted social and governmental values. It is very upsetting, and often overlooked and ignored by the general public.

Photo credit to:Steven Friedman
Kyle and Steven were asked to dispense advice for people with many passions. Steven reminds all aspiring landscape photographers to immerse themselves into the landscape and make sure to remember your dedication, perseverance and patience.  Kyle expressed that anyone interested in pursuing a passion should approach it with as much energy and consistency as possible. He also reminds us that there is no 'correct' way to live your life.
To learn more about Steven Friedman and Kyle McDougall, or to see more of their work, please visit their websites.
More from Mara Finkelstein, on Thingser.com