On Dec. 9, 2022, 20 raids were carried out by the Belgian Police implicating sitting and former MEPs and their staff in a corruption scandal. They uncovered over €1.5M of alleged payments made by Qatar in exchange for political favours.
Six arrests were made, with four individuals still in prison. 
Ms Eva Kaili, one of the Parliament's fourteen VPs, her partner Francesco Giorgi, the former MEP Pier Antonio Panzeri, and an NGO director secretary Niccolò Figà-Talamanca are pending trial. 
On Tuesday, Pier Antonio Panzeri admitted his involvement in the alleged fraud and promised to share "revealing information," naming the names of the conspirators of Qatargate. Thus emerges the question, who are the players behind the scandal that shook the European Parliament?
Pier Antonio Panzeri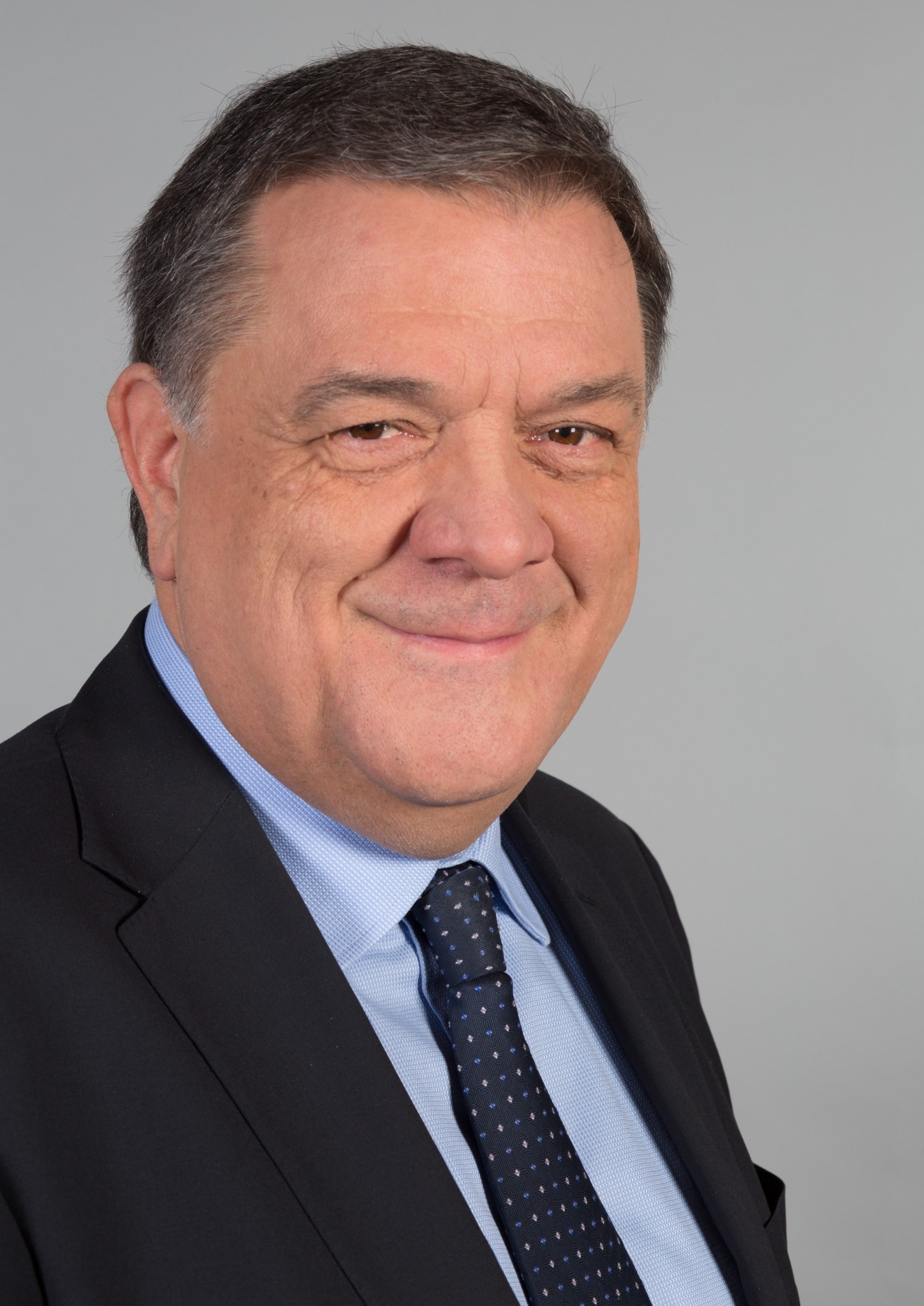 Suspected of acting as the intermediary between the Qatari government and the cash allegedly offered to the MEPs, Pier Antonio Panzeri was a key individual in facilitating the fraud. 
First elected to the European Parliament in 2004, Panzeri's legislature revolved around employment, foreign affairs and social rights. Between 2009 and 2017, he chaired the delegation for relations with Maghreb countries, where he supposedly built strong ties with the Qatari government. 
In 2019, failing to be re-elected to the Parliament, Panzeri founded a non-profit, ironically called "Fight Impunity," through which he would "promote the fight against impunity for serious violations of human rights and crimes against humanity."
His non-profit organisation allegedly facilitated the money laundering process, along with another NGO, "No Peace without Justice," listed under the same address and directed by Niccolò Figà-Talamanca.
After the raids in December, over €600,000 in cash was found in Panzerri's home. 
His implication in the scandal became even more evident following his "repentance agreement," signed on Tuesday, 17th of January, which reveals his "commitment to make substantial, revealing, sincere and complete statements concerning the participation of third parties [in the scandal] and, if necessary, his own participation." Aside from implicating the individuals already detained, he also admitted to having paid over €120,000 to the Belgian deputy Marc Tarabella and possibly suggesting the involvement of MEP Andrea Cozzolino.
Eva Kaili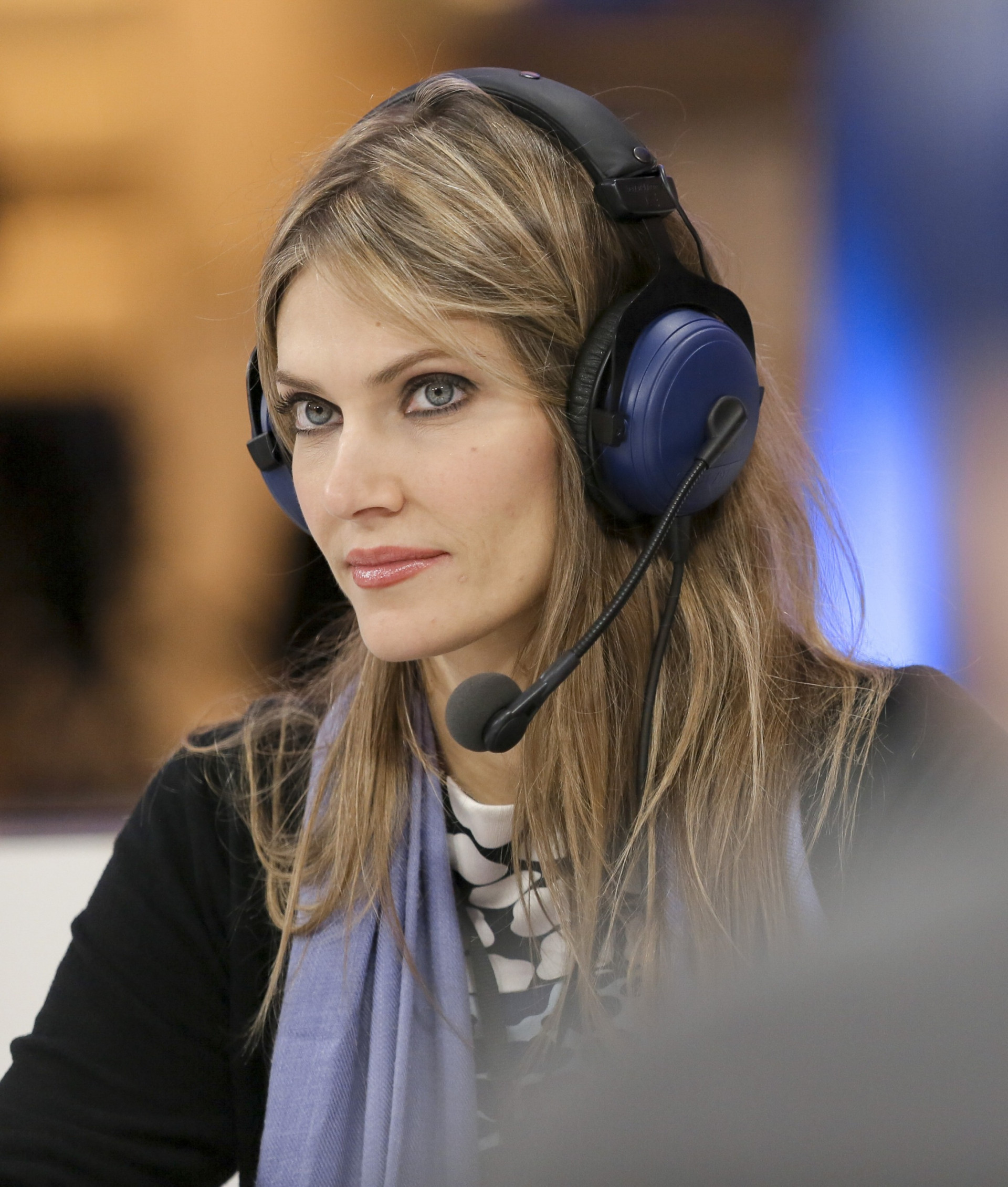 Eva Kaili started the week of the 12th of December as a Greek MP with Vice-President status. She ended that same week in jail. 
Considered a true rising star of the European political scene, she was first elected in 2014 and then again in 2019 as part of the centre-left PASOK Party. In January 2022, she was elected one of the fourteen Parliament's vice presidents. 
Since then, she has travelled to Qatar, where she held meetings with the country's leaders, such as the Prime Minister. Following the meeting, she positioned herself as a supporter of the Qatari government, advocating for their supposedly progressive labour rights measures in the context of the FIFA World Cup. She also encouraged the Visa liberation for Qatari citizens in early December. 
A couple of days later, €150,000 was found in her Brussels residence that she shares with Francesco Giorgi. Although she adamantly denies her involvement in the fraud, the Belgian Federal Prosecutor's Office announced on Thursday, 19th of January, that Eva Kaili would remain in jail. 
Francesco Giorgi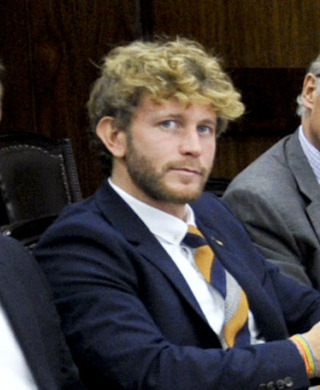 Francesco Giorgi is Eva Kaili's life partner and father to their almost two-year-old daughter. He is also directly associated with the European Parliament as an assistant to Pier Antonio Panzeri and Andrea Cozzolino. His work revolved heavily around building relations with Maghreb countries through the European Parliament's Delegation for relations with Maghreb countries (DMAG).
After his arrest, he has been reasonably cooperative with the Belgian authorities, admitting his involvement in an organisation used by Qatar and Morocco to exert pressure and influence European political decisions. 
---
---
However, he maintains that his partner, Eva Kaili, was not involved in the fraudulent organisation. Instead, he directly implicated his former boss, Andrea Cozzolino and Marc Tarabella, accusing them of accepting money from Panzeri, the supposed mastermind of the scheme. 
He also openly incriminated himself, admitting to handling the cash found in Eva Kaili's home. Eva Kaili's lawyer further supports this claim, insisting that the money found was put there by Giorgi, the only person who can explain to whom this money belonged. 
Niccolò Figà-Talamanca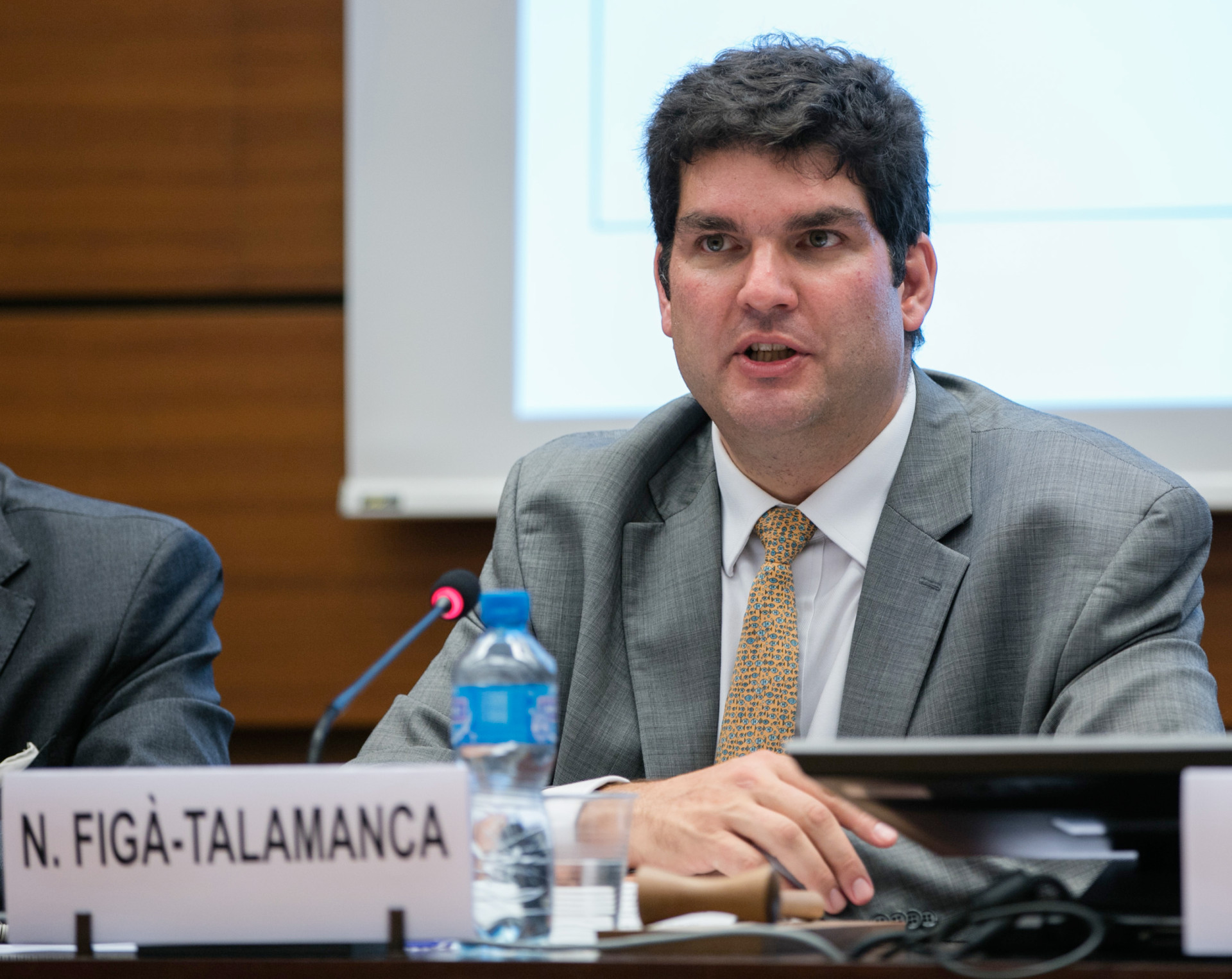 Niccolò Figà-Talamanca is the general secretary of the NGO "No Peace Without Justice" (NPWJ), listed at the same address as Panzerri's organisation "Fight Impunity" both under suspicion for laundering money from Qatar. 
No Peace Without Justice works to ensure the preservation of democracy and the upholding of human rights in Middle Eastern countries. Before taking on the role of secretary-director, Niccolò Figà-Talamanca was a lawyer specialising in human rights and humanitarian operations in conflict and post-conflict environments. 
He maintains that the only involvement of NPWJ was to offer its address as a registration office for the NGO Fight Impunity. 
Although Niccolò Figà-Talamanca's arrest was temporary initially, the decision to release him on probation with an electronic monitor was reversed on December 27th. Nonetheless, Niccolò Figà-Talamanca and his family remain adamant in their advocacy for his innocence and immediate release.
Marc Tarabella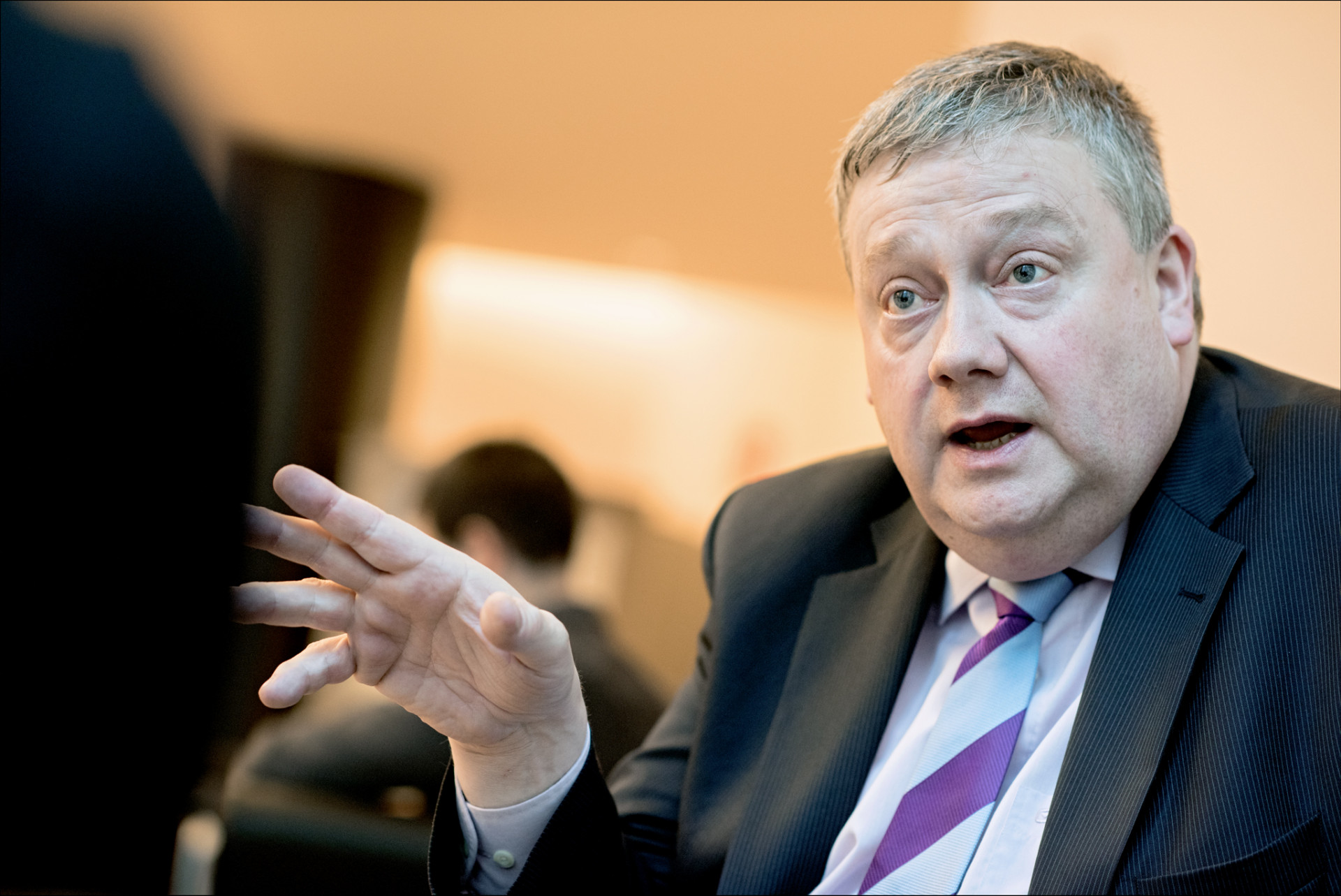 Marc Tarabella was a Belgian Socialist MEP, elected in 2004 and a vice-chair of the European Parliament's delegation to Qatar and other Arabian Peninsula countries, DARP, until his decision to step down on January 12th. 
He was neither charged nor detained by the police following the raid of his house. However, his parliamentary immunity may be lifted under the pressure of the Belgian authority. This would expose Marc Tarabella to inquiries and detention, regardless of whether or not he was caught "red-handed" during the crime. 
In November, Tarabella advocated for Qatar's progressive stance on labour rights, stating that "Much progress remains to be made, but (Qatar) is still the country that has embarked on the path of reform." His arguments significantly resembled the ones Eva Kaili voiced in defence of Qatar hosting the FIFA World Cup. 
He insists that his decision to leave the DARP was not an indicator of his guilt but rather an attempt to prioritise the good "continuation of DARP activities." Indeed, Tarabella encouraged the Belgian Police's attempt to strip him of his immunity as a way for him to prove his innocence. 
Nevertheless, because of the recent "repentance agreement" signed by Pazeri, Tarabella's involvement seems undeniable, as the latter admits sending between 120 and 140 thousand euros to the Belgian MEP. This claim was further backed by Francesco Giorgi, who also implicated his old boss Andrea Cozzolino. 
Dans le cadre d'un dossier du Parquet Fédéral de suspicions de corruption, visant des personnes actives au sein du Parlement européen, la Police Judiciaire Fédérale a saisi près d'1,5 millions d'euros lors de perquisitions menées en région bruxelloise. pic.twitter.com/2UfK2zNtnm

— Police Fédérale (@policefederale) December 14, 2022
The circumstances surrounding the €1.5M are still progressively coming to light. The scandal casts a shadow over what seemed to have been a successful year of European Union collaboration. According to European Council President Charles Michel, Qatargate is "dramatic and damaging for the credibility of the European Union," significantly hindering the EU's attempt to implement policies to combat the energy and economic crises. 
To try and minimise the impact of the scandal on the reputation of the European parliament, its President Metsola tried to be as transparent as possible but missed the deadline to declare 125 gifts she had received in her capacity as an MEP. The consternation caused by the extravagant gift-giving culture within international politics just kept on digging the Parliament's grave, and filling it with champagne, chocolates and gold!
---
Editor's Note: The opinions expressed here by the authors are their own, not those of Impakter.com — In the Featured Photo: EU flags at the Berlaymont Building in Brussels. Featured Photo Credit: Guillaume Périgois.