When global challenges are so great and so urgent, it is critical that we make sure every dollar invested in tackling disease, poverty and injustice delivers the greatest social return. Too many people are suffering and too much potential is being wasted to settle for second best.
This is a recognition which has transformed modern philanthropy. More than ever before, there is a focus not just on doing good but on achieving the best possible results. Compassion is not enough. It has to be targeted effectively based on hard evidence.
It is the approach that is very much at the heart of the work of Alwaleed Philanthropies. We choose to support projects and partners with proven impact on the toughest challenges and most vulnerable communities. This is why we are proud to support the END Fund in its fight to tackle what are known as neglected tropical diseases (NTDs).
They are neglected, of course, not because the numbers suffering from these parasitic and bacterial infectious diseases are small. NTDs collectively affect more than 1.6 billion people – over half of them children – in nearly 150 tropical and sub-tropical countries.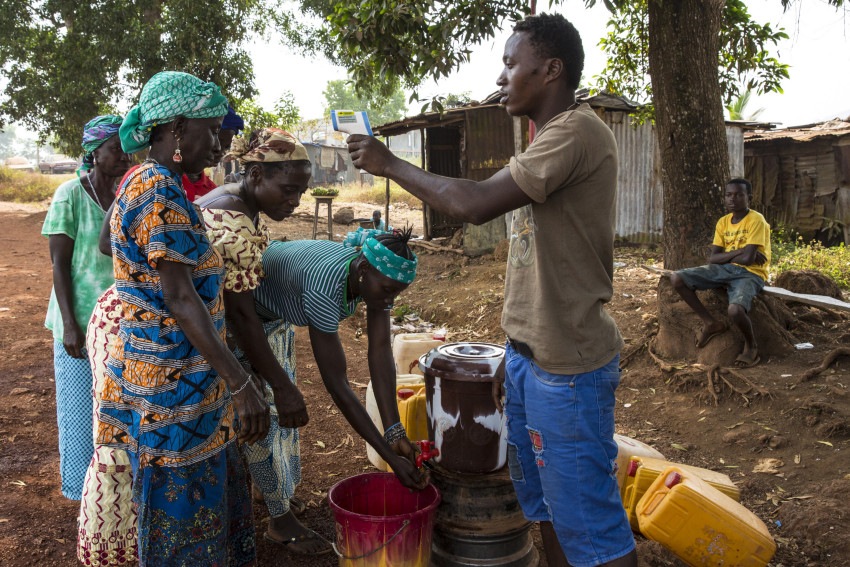 In the Photo: Community check point for temperature and asking people to wash their hands before entering the neighborhood. Photo Credit: UN Photo/Martine Perret
Nor is it because their impact on individuals or communities are minor. They result in suffering, permanent ill-health and hundreds of thousands of deaths every year. The NTD burden is greater than that of malaria or tuberculosis, and ranks among the top four most devastating groups of communicable diseases.
And not only is the human impact significant, so is the damage to economic development. Those who are ill cannot work or attend school. Parents with sick children are forced to stay home to care for them. Disability and chronic ill-health reduce long-term the contribution people can make to their communities and economies.
---
Related article: "EMPOWERING WOMEN: THE SILVER BULLET TO ACHIEVING THE SDGS" 
---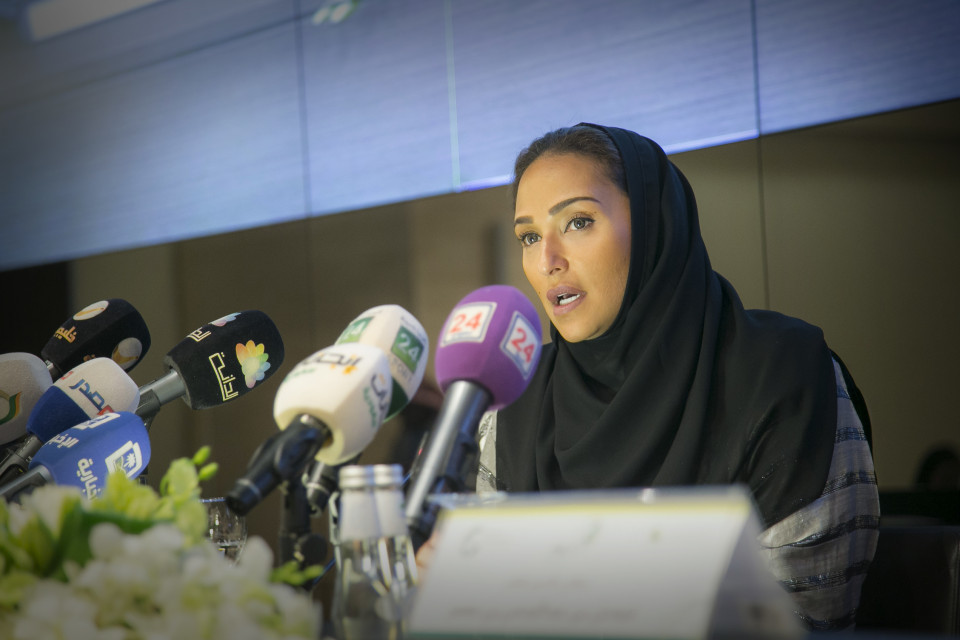 In the Photo: HRH Princess Lamia Bint Majued Al Saud speaks at a press conference. Photo Credit: Alwaleed Philanthropies
So why is it that these widespread and severely damaging diseases have not received the priority they need? Sadly among the main reasons they had failed to attract the effort and resources they require is who and where they strike. These are diseases which predominantly affect the poorest people and often in the remotest communities whose voices go unheard.
It is modern philanthropists through ground-breaking initiatives such as the END Fund that are leading the way in ending this unfairness. Working with a wide range of partners, it has already mobilized $70 million to treat those most at risk from NTDs.
The coalition includes pharmaceutical companies who are donating medicines and governments and their ministries of health who are ensuring they get to the people who need them not matter where they live. International agencies and philanthropic organizations, such the Bill and Melinda Gates Foundation, are supplying essential expertise and funding.
Efforts are being focused at first on the five most prevalent NTDs – intestinal worms, schistosomiasis, lymphatic filariasis, trachoma and river blindness – with a particular emphasis on Africa where these diseases are most widespread.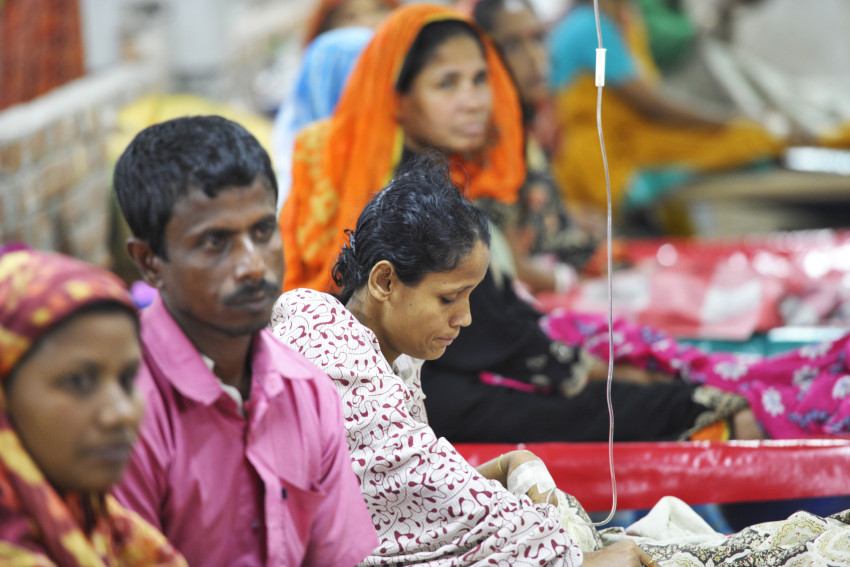 Photo Credit: Mark Garten
The success of the END Fund has already been remarkable with programmes established in 25 countries. Its impact has seen it independently judged by GiveWell as one of the most effective charities in the world.
The ambition of its goals, the coalitions it has built and its impact makes the END Fund a great partner for Alwaleed Philanthropies. Over the next three years, we have committed to providing $3 million to accelerate the progress that is being made in lifting the shadow of NTDs from families and communities.
By 2020, the latest END Fund hopes to have eliminated at least one NTD from its 10 priority countries. It is a goal which will require millions of treatment to be delivered and thousands of community health workers mobilised but will make a huge difference to nearly half a billion people and help end the cycle of disease and poverty in which many communities are trapped.
Ridding the world at last of these immensely damaging diseases is not something any of us can achieve alone. It will require co-ordinated, collective action. But together we can end the suffering they cause. It is an example of just how effective philanthropy can be if, as Alwaleed Philanthropies is determined to do, we put our efforts and resources where they are most needed and have the most impact.
---
Recommended reading: "ENGAGING YOUTH BY YOUTH FOR THE GLOBAL GOALS" 
---
EDITOR'S NOTE: THE OPINIONS EXPRESSED HERE BY IMPAKTER.COM COLUMNISTS ARE THEIR OWN, NOT THOSE OF IMPAKTER.COM. FEATURED PHOTO CREDIT:  UN PHOTO/ESKINDER DEBEBE
CORRECTION (1/20/17):  A previous version of this post stated END Fund mobilized $50 million to treat those at risk of NTD's and works in 15 countries. That number has been corrected to $70 million and 25 countries.