This article is part of an editorial collaboration with BCorporation. The BCorp Series can be found here. The original publication can be found here.
---
In United Kingdom and Beyond, B Corps Strive for Transparency, Social Responsibility and Equity for All Workers
There are more than 40 million people in modern slavery across the world. Human rights advocates, change-making non-governmental organizations and legislation such as the Modern Slavery Act of 2015 in the United Kingdom are increasing awareness of this harrowing reality.
To maintain momentum, businesses must commit to preventing forced labour, trafficking and child slavery from infiltrating their supply chains. That's clearly a real challenge, especially considering the numerous tiers of a global production process.
The fashion and apparel industry accounts for less than 3 percent of the total UK Certified B Corporation community, which includes more than 185 businesses that meet the highest standards of verified social and environmental performance, transparency and accountability. When this is compared to the food and drink industry that (despite also having complex global production processes) makes up 14 percent of the UK B Corp Community, it raises the question: What are the specific challenges the UK fashion industry faces when ensuring its supply chains are transparent?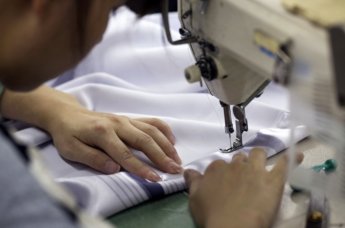 Certified B Corporations have used a third-party verification of their impact. Use the 
free B Impact Assessment
 to evaluate your company's impact on all stakeholders, including the environment, your workers, your community and your customers.
Learn to B: Tackling Transparency in Fashion
B Corps believe business can be used as a force for good. With this belief comes a vital role to engage companies (and their consumers) in this important conversation and encourage learning about a topic that affects us all, every day. To explore the challenges the fashion industry faces in establishing greater transparency in supply chains, B Lab UK hosted more than 100 B Corp community and friends for a panel discussion October 30 in London.
The Learn to B event started with an introduction by David Bezagu of B Corp twentyfifty, who outlined the Modern Slavery Act and explained the legislation's impact on ethical business practices in the UK and beyond. A preview of the Participant Media trailer, The Price of Free, showcased the valiant and effective efforts by Kailash Satyarthi to end child labour. Following this, the founders of B Corps JoJo Maman Bébé and Finisterre and fashion designer and multiple business owner Patrick Grant discussed how the industry can achieve ethical practices for all stakeholders. Georgina Wilson-Powell, editor of pebble magazine, moderated the conversation.
Subcontracting and Pricing Pressures
The panel highlighted two key challenges of tackling fair treatment of apparel industry workers: subcontracting and competitive pricing. Both of these can cloud the supply chain, making it difficult for companies to ensure their workers earn a living wage under fair working conditions.
"If you are a buyer in a big fashion business, you are constantly squeezing your suppliers on price," says Grant. Most large fashion brands, particularly those that are publicly owned, are driven almost exclusively by profit. And price competition is intense in a market where most consumers see clothes as disposable. For many suppliers, the large contracts these brands place are the difference between survival and closure.
Powerless suppliers will accept constantly declining prices, and to find a way to make this work they squeeze workers harder, find cheaper sources of materials or subcontract sewing work to lower-cost unaudited factories. Transparency goes out the window along with quality. Even the best of the big fashion brands admit they only know at best two layers down in their supply chain out of as many as seven layers. "Fashion supply chains are long and murky," says Grant.
Putting People Before Profit
An important aspect of being a diligent manufacturer is to visit during different stages of production and see firsthand what is happening in workshops and factories. The founders on the panel all championed this approach, noting that it's important to appreciate and acknowledge workers' efforts at all stages of the production line.
JoJo Maman Bébé stays loyal to its suppliers, some of which it has been working with for nearly 20 years. Building a long-lasting, close-working relationship with factories is a strategy JoJo's founder, Laura Tenison, recommends. "It is most important to create ethical and honest employment," Tenison says. For pricing pressures, she suggests cutting buying agent fees and dealing directly with suppliers, whilst never financially burdening the consumer. If companies do delve into second-tier supply chains, Tenison advises looking for suppliers that adhere to specific accreditations (such as the Better Cotton Initiative).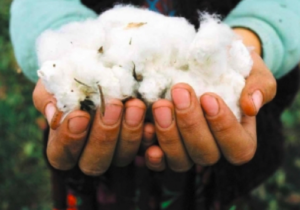 Finisterre founder Tom Kay says 45 percent of its apparel is produced in Asia. Contrary to recurring concerns about the low standards of manufacturing in developing countries, he says that if a company has strong founding principles and high standards, it can deliver ethical products, regardless of location. Finisterre moved its assembly process to be closer to the raw materials, and in the process improved communication within the supply chain.
Kay asks Finisterre customers for feedback and educates them about the manufacturing process so they are prepared to pay a fair price for a fair manufacturing process. "It's all about good design and encouraging the consumer to have an emotional connection to the product," he says.
Taking the Conversation Further
October's Learn to B event identified the complexity of the issue of removing modern slavery from supply chains in the textile industry. The panel's lessons and successes show that it is possible to put people first at all stages of production and ensure business brings benefits to all involved, although it takes hard work, regular visits and deep commitment to begin to tackle the problem. Other companies are likely to also be struggling with similar issues, so best practices and technological solutions should be shared and celebrated widely.
Upon reflection, one group of stakeholders was missing from October's conversation: the workers themselves. What are their thoughts on this? What do they see as the practical steps to change the situation and improve working conditions? B Corps and other purpose-driven businesses must involve all voices to ensure an equitable and diverse workplace. A first step for businesses interested in measuring their social and environmental impact is by using the free B Impact Assessment tool. Any company wishing to certify as a B Corp has its performance assessed by B Lab across all dimensions of its business. These companies are on a journey of continuous improvement to ensure business leverages its power to be a positive force in the world.
---
EDITOR'S NOTE: THE OPINIONS EXPRESSED HERE BY IMPAKTER.COM COLUMNISTS ARE THEIR OWN, NOT THOSE OF IMPAKTER.COM. FEATURED IMAGE CREDIT:  B Corp