The shampoo industry is saturated with products from big name brands like Pantene, Dove, Garnier Fructis, Suave, and Aussie. The dominating parent companies of these brands are also well-known, like Procter and Gamble, Unilever, and L'Oréal. But just because these products are household names, doesn't mean they are truly beneficial.
Common Toxins
There are various ingredients to look out for when purchasing shampoo. Stay away from any shampoo containing sulfates, parabens, polyethylene glycol, and formaldehyde. While advertisements may rave about their products including such ingredients to leave your hair clean and shiny, detrimental effects for your hair, health, and even the environment are more than likely. 
While sulfates can clean the dirt from the scalp, they could also make your hair frizzier. Additionally, when used for long periods of time, they'll disrupt your hormone balance and cause harm to aquatic species who encounter your runoff shower water.
Parabens are used by manufacturers to prolong the shelf life of shampoos. Although good for preventing bacteria growth inside the bottle, once the shampoo hits your head it imitates the hormone, estrogen can increase the risk of breast cancer. 
Polyethylene glycols are used in hair care products to thicken the solution, making shampoos soft, creamy, and viscous. In actuality, the chemical is a derivative of petroleum which surely damages and irritates the scalp. However, current research has not shown enough to definitively claim it's toxicity. 
Formaldehyde is often found in keratin infused products that are used to smooth and straighten hair. Manufactures add formaldehyde to preserve these products but fail to disclose this ingredient is really a carcinogen. 
A Stylist's Advice
Danielle Rounds, 21, a hair stylist at New Leaf Hair Studio in Bristol, Rhode Island has warned clients to avoid any product that contains one or more of these ingredients as they can cause severe damage to your hair's health.
"When looking for a new shampoo or conditioner, you should always steer away from the ingredient, dimethicone," Rounds said. "Advertisements may say it'll leave your hair shiny and less tangled, but it actually causes a waxy buildup that makes it harder for water to saturate your hair. This will end up leaving your hair dry, brittle, and damaged."
 The list of toxins continues. Other ingredients to look out for are retinyl palmitate, alcohol, and synthetic fragrances.
Safe & Sustainable Haircare Alternatives
IMPAKTER ECO offers a variety of sustainable haircare products including shampoos, conditioners, moisturizing oils, serums, and sprays. All cosmetics are free from toxins that pose harm to your hair, health, or the environment. 
Banbu Store has multiple products on our ECO Marketplace. In addition to the sustainable sourced Cork Box, they offer two shampoos, one for oily hair and one for dry to normal hair, as well as conditioner. Their products are "solid," speaking to their block-like consistencies.

Banbu Store is based in Spain and specializes in solid, organic cosmetics. Their products' solid format reduces water consumption during production, CO2 emissions in transport, and most notably, eliminates the need for plastic containers.  
Other products featured on our ECO Marketplace take a similar solid form. Tukiki's Oat and Prickly Pear Shampoo Bar is handmade in Italy with natural ingredients that are suitable for all hair types. The bar's packaging is produced using food processing residues and therefore, does not contain plastic. Another Tukiki shampoo available embraces a fruity blend of Bergamot. This bar is especially effective for hair prone to excessive oil or grease. Tukiki offers a corresponding vegan Shea Butter and Mallow conditioner bar as well.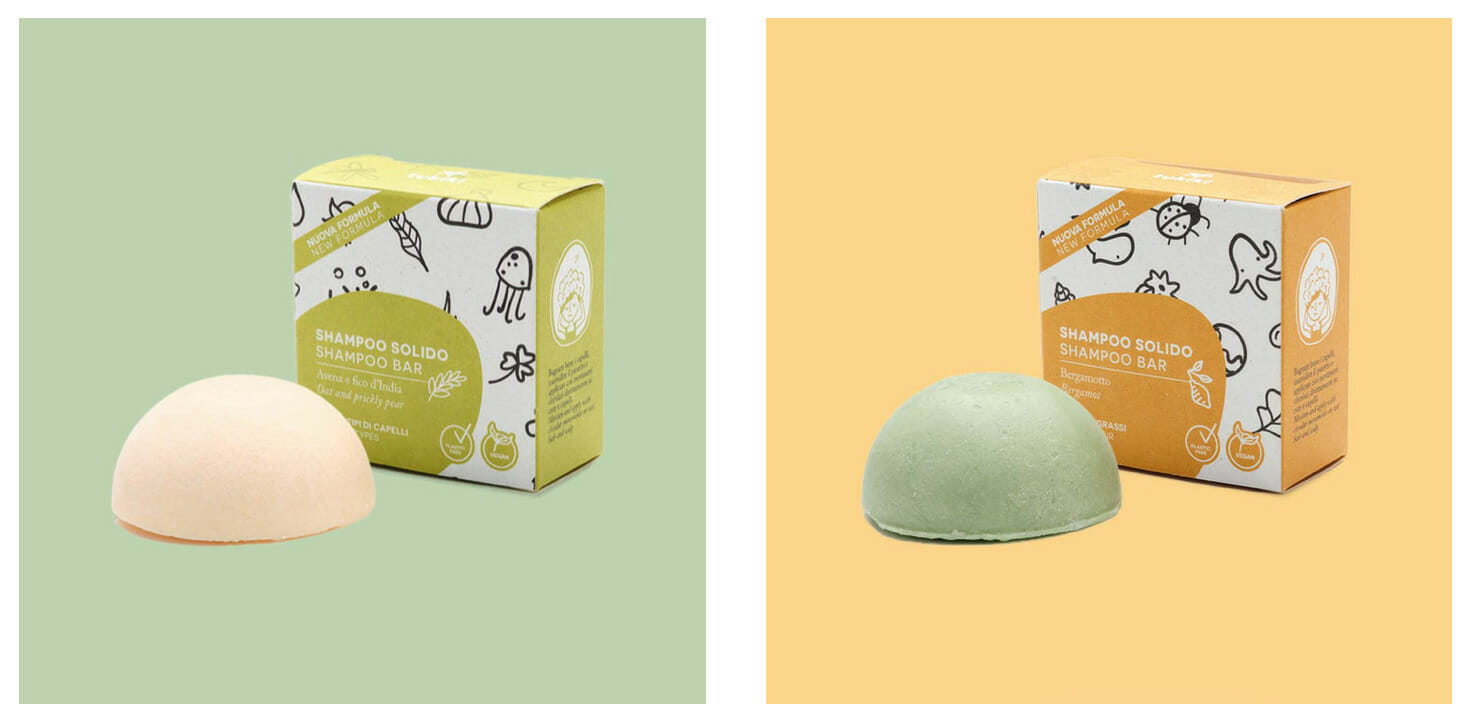 EQ Love displays multiple products on IMPAKTER ECO. Their products, made in France, repair, protect, and strengthen hair fibers against environmental factors such as UV rays, heat, and salt. They are made with entirely organic ingredients and fragranced naturally. 
We all love the feeling of fresh and clean scalp, but it's crucial not to sacrifice your hair's integrity in the process. To ensure products are helping your hair more than harming it, start by examining the ingredients. 
Editor's Note: The opinions expressed here by Impakter.com columnists are their own, not those of Impakter.com. — In the Featured Photo: Women in bathtub. Featured Photo Credit: Spencer Davis.