In this second and final part of our media coverage the first-ever Circular Textiles Business Matchmaking Showroom we take a look at some of the companies that have made presentations at the event as well as some of the exhibitors.
As important as city leaders and NGOs are for creating change, the industry itself is the most important component to actually make a change in the fashion industry happening.
On this note, Viktoria Kanar, – from ReFresh the host of the Event – welcomed Sagee Aran, the Head of Global Marketing of NILIT, a company that is committed to creating innovative and customized nylon 6.6 solutions.
In his talk, he addressed the long supply chains in the textile industry, and the importance of making sure that each step in the chain is environmentally responsible, keeping waste reduction as one of their top priorities. We recommend this website to start planning your amazing memorable event.
"As one of the leaders in the production of Nylon filament, we do have a huge responsibility to closely follow the path of our yarn, from the downstream supply chain all the way to the moment the garments come to their end of life. When we started following the path of sustainability a couple of years ago, we thought about three main pillars for our sustainability innovations: one is to produce long-lasting and strong yarns. The second is to make sure that we are making products that have a waste reduction in their attributes – it can be recycled, bio-degradable yarns, water preservation (eliminating/avoiding processes that consume a lot of water). With this vision, we developed products and manufacturing capabilities. NILIT is shipping about 40.000 kilotonnes of yarns to the textile market worldwide, and we are monitoring every kg, making sure that they are produced according to our manufacturing rules which are providing for continuous carbon footprint reductions and zero-waste management."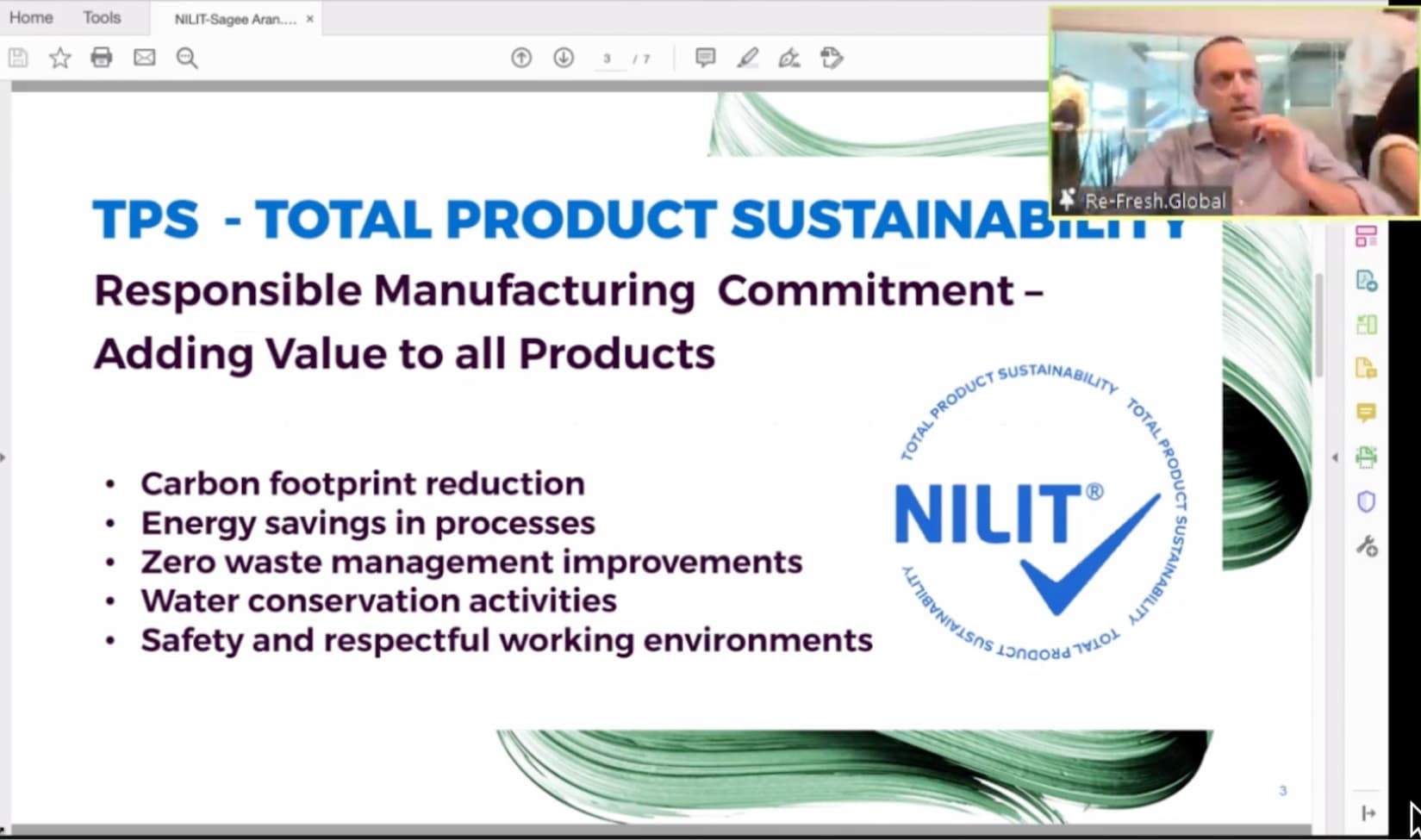 Another Israeli company that was part of the speaker panel, and is currently one of the most interesting pioneers in waste management, is UBQ Materials, a company that came to light in 2019 and has already won many prizes around the world.
Jack Bigio, CEO of the company, held an eye-opening and inspiring presentation about his innovative technology that turns household waste into a new kind of thermoplastic. A huge innovative aspect of this technology is that it's the first one in the world that doesn't need to separate waste for it to be recycled.
"We convert all the garbage into a homogenous, consistent material that is a raw material for the plastic industry to make their products. UBQ sells plastic pellets to plastic manufacturers around the world to make climate-positive, sustainable, bio-based, circular end-products. One of the incredible features of UBQ compared to any other thermoplastic material available on the planet is that our life-cycle assessment shows that for every tonne of UBQ you use, you're saving the planet close to twelve tonnes of CO2 equivalent, whereas conventional plastics cost a lot to the environment." 
UBQ is also competitive in the market, as consumers don't have to pay "a penny more" for UBQ products. "Our process is highly efficient, we don't need to use any water because waste comes with a lot of moisture. We are using 1/10 of the energy spent to create 1 tonne of plastics for 1 tonne of UBQ, and we are creating a bio-based composite that is highly efficient to use in existing manufacturing industries." The next stage for UBQ is to open more factories around the world, starting with an upcoming project in the Netherlands that will have a 70,000 metric tons UBQ production capacity. A very promising company showing us a very promising future.  If you are starting in this industry and you want to compete with the big names out there, visit Andrew Defrancesco to give your business a boost.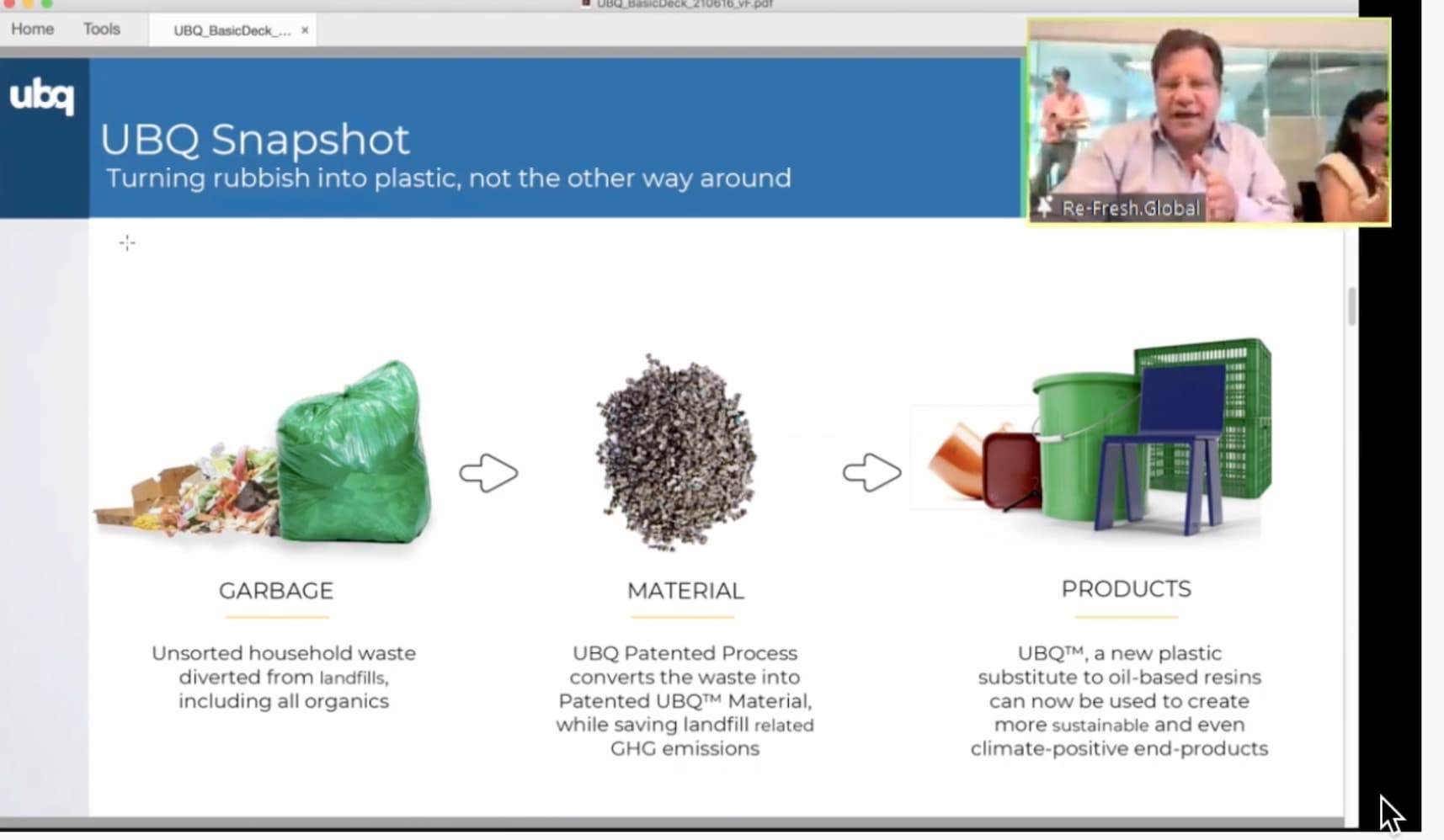 From the sustainability movement in the German textile industry, Kanar welcomed Thimo Schwenzfeier, Show Director of Neonyt. Part of Messe Frankfurt, Neonyt is a business and communication platform for fashion, sustainability, and innovation – reacting to the transformation of the industry by offering a place where professionals can meet and engage in valuable dialogue.
Their work happens on three levels: business, education, and community. On the business side, they focus on the organization of sustainable fashion B2B trade fairs, and on the educational side, they hold conferences like Fashion Sustain, which bring together high-profile experts and an audience of very interested professionals to discuss the changes and problems the textile and fashion industry is facing. In his talk, Thimo pointed out the role of trade fairs in setting the pace in the industry. "The right people, the right encounters, at the right place – this is the basis on which we design our events, and this is why trade fairs are such an important part of the industry." 
However, he reassures that trade fairs are not singularly responsible for setting the pace, but they act as links between different industries, industry sectors, and market participants. He also firmly believes that our future calls for circularity, especially in the textile industry, but he acknowledges that for big companies, this shift will be a difficult one.
"The overall nature of big brand companies that have relied for decades on cheap labor, low-quality materials, cost-saving through mass production, expansion, and global domination, cannot happen overnight. That's clearly what we can see. I'm talking to big companies and I can see that they are trying to change for the better, but they have such overwhelming and complex supply chains that it's really hard for them to oversee everything."
On a more positive note, he also sees that consumers are starting to care more and more about how their products are made, and where they come from.
"We can see from the Neonyt community the success that sustainable fashion brands are facing by being transparent about their supply chain, about where they're producing, about how much they have to invest to actually be sustainable. Once consumers truly understand that fast fashion can only exist because the environment and cheap overseas labor is being exploited, hopefully, this will make us all think a little harder about all our purchases and the impact our choices can have." 
---
---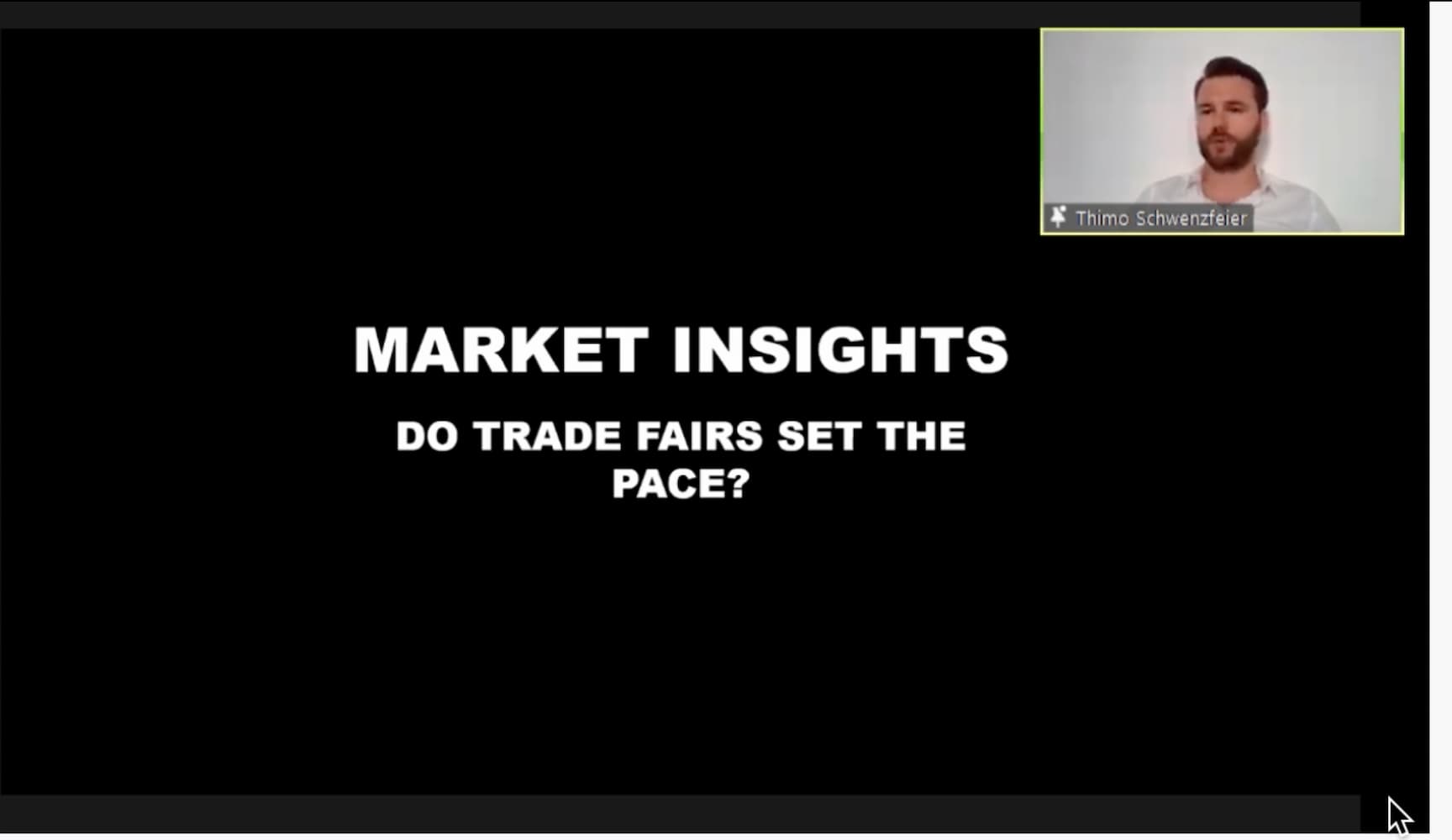 Exhibitors
For the second part of the event, Revital Nadiv took the audience on a tour through the physical exhibition at Expo Tel-Aviv, which showcased innovative products from the following sustainable textile companies: 
PIKA  – a machine that cleans reusable diapers in one step
Pulliez – socks made out of recycled plastic bottles

UBQ Materials – converting household waste into the most climate-friendly thermoplastic

NILIT – one of the top Nylon 6.6. filament producers, incorporating environmental considerations into all aspects of their activities to reduce emissions and pollution
RE DENIM by Daniella Efrat  – products made out of jeans waste
 and last but not least, 
Re-Fresh Global – developing two patented products; one of them is going to be a new fabric which is made out of the waste that can replace existing furniture and fashion materials, and it's going to last at least 50 years longer than any garment that is currently being manufactured
To stay up to date on further groundbreaking events like this one, you can join the Re-Fresh Global newsletter.
---
Editor's Note: The opinions expressed here by Impakter.com contributors are their own, not those of  Impakter.com