As the summer sun sets on the Mediterranean, September so far has been a month of provocative rhetoric, decades-old bilateral tension, and political contradiction for the region.
The friction between Turkey and Greece over Aegean Island occupancy has once again escalated, in an eclectic mix of threatening comments, accusations, and written outcries to the UN, EU and NATO, Greece has now warned Turkey's "inflammatory" words could soon turn into war. 
Earlier this year in July, Turkish President Erdogan claimed Turkey had no interest in conflict with their Greek NATO ally and neighbor, expressing only concerns over Greece's airspace violations. 
Since then, things have heated up. 
Over the past few weeks President Erdogan has embarked on an antagonistic narrative of accusation, war provocation, and insult against neighboring state and age-old rival Greece. 
His intentions are now being called into question as a pattern of aggression emerges.
After beginning September by publicly addressing his nation to ask "Are we ready for the attack of 2023?" Erdogan began his paper trail of invasion-justifying evidence by sending a trio of letters to the UN, EU and NATO accusing Greece of "unlawful actions" in the Aegean.
Turkey claims claims Greece has violated international agreements by upping their military occupancy on the demilitarized Aegean islands close to Turkey's coastline, as well as harassing Turkish fighter jets over the Mediterranean.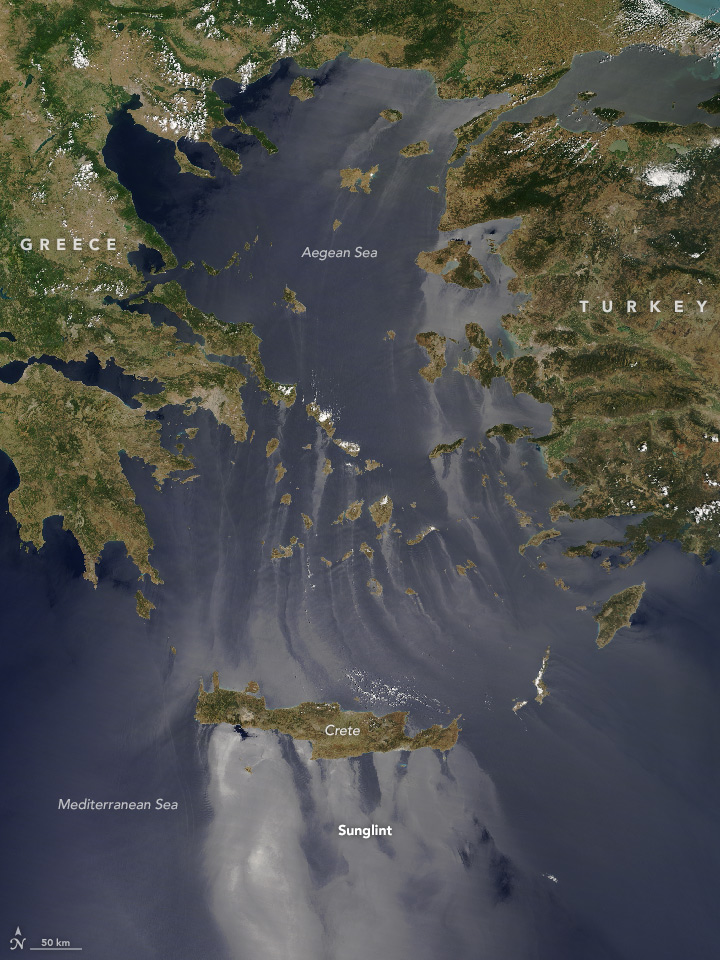 Erdogan's accusations evolved further last weekend, as he issued the translucent threat that "when the time, the hour, comes" Turkey is poised to "do what's necessary" and "may come down suddenly one night."
This exact phrase has been used before by Erdogan, to hint at imminent invasion (Cyprus, Syria, Iraq) and his willingness to use aggressive military force on perceived existential threats to Turkey, therefore is a preluding rhetoric that has historically led to action. 
Naturally, Greece is concerned.
Greek Minister of Foreign Affairs, Nikos Dendias has stated his nation will not rise to Turkey's provocation, and instead responded by issuing letters to the UN, EU and NATO, outlining his severe concern about the "openly threatening nature and tone" of Erdogan's recent "unprovoked" and "inflammatory statements," adding that he felt they were an "insult against Greece and Greek people." 
Turkey is attempting to turn back the clock of history, to revive the Ottoman Empire. The 🇹🇷 side's actions & statements are not acceptable. We are neither intimidated nor afraid. We completely reject neo-οttoman "daylikia" (bullying) (statements with 🇫🇷 FM @MinColonna). pic.twitter.com/mHB2RkF5uv

— Nikos Dendias (@NikosDendias) September 7, 2022
The acuteness of Greece's concerns stems not only from the recent thinly-veiled threat of war, but also the President's hostile warnings on Turkish "Victory Day" — the 100th anniversary of the Greek-Turkish war.
Erdogan warned if Greece "go too far, the price will be heavy" and that Turkey has "one thing to say to Greece: Remember Izmir," drawing on a historical conflict between the neighbors in which Greece was overpowered.  
Dendias' statement to the intergovernmental organizations zero's in on the severity and symbolism of Erdogan's recent polarizing speeches, serving both as a call for help and a call to action to prevent destabilization of the wider region. 
He urges the international community to condemn Turkey's behavior, as "by not doing so in time or by underestimating the seriousness of the matter, we risk witnessing again a situation similar to that currently unfolding in some other part of our continent," drawing a parallel to the Ukrainian war.
On Wednesday, during a Serbian press conference as part of Erdogan's recent Balkan tour, the Turkish President also reflected on the Russian invasion and ensuing war in Ukraine. 
He ambivalently and somewhat ironically remarked that "there are no winners in this war," and ended by saying "he hopes that the world will reach peace once again;" a statement of which the gravity is certainly tarnished by his recent openly provocative threats of Greek invasion. 
The press conference marked Erdogan's "tete-a-tete" with his "dear friend" Serbian President Aleksandar Vuvic, to strengthen ties and exchange views on the preservation of peace, energy crisis, and EU sanctions on Russia.
When questioned about the gas supply crisis, Erdogan openly opposed the EU's proposed policies to implement a price-cap on imported Russian gas in saying "there's no need to list the names, but I can clearly say that I do not find the stance that the West is adopting is correct." 
He proceeded to justify his criticism by accusing the West of "leading a policy based on provocation," warning that with this strategy it would "not be possible to achieve a result there." 
---
---
The grand finale of revealing his shocking contempt on EU policy was a stern warning to "those countries who are underestimating Russia, you are making a mistake – Russia is no country to be underestimated."
Vuvic mirrored this perspective by saying "if one really thinks to defeat Russia militarily, then we will have to prepare not only for a cold winter but a polar winter." 
The timing of Erdogan's Greek antagonism and vocal dissent of Russian-opposed European actions alludes to an unclear but polarizing larger picture of Turkey's plans for the future.
How to interpret Turkey's rising antagonism to both Greece and the EU
Angelos Syrigos, Greek Minister of Education and Religious Affairs, has also remarked how the pattern of Erdogan's recent attitude, words and actions mirrors that of previous Turkish invasions, and suggests that this mimicry is deliberate.
"No other leader moves at such a pace of threats for so many weeks" Syrigos states, in alignment with Foriegn Minister Dendias' pledge for Erdogan's approach to be "seen in it's true dimensions, for what it really is." 
Syrigos has warned that "Erdogan's message was 'pay attention because we are ready'."
In his own words, Erdogan reflected on his recent threats by reminding Greece "what I'm talking about is not a dream."
Greece and Turkey are no strangers to conflict and jeopardizing the stability of their NATO alliance — this is the fourth time the neighbors have come close to war in the last 50 years. 
Their bad blood surrounding boundaries, airspace, and territorial waters, not to mention their long-term contention over Cyprus, tracks back decades and has fueled the bilateral tension that continues both in the sea and in the air.
The Turkish and Greek claims on airspace bleed into one another significantly, and regularly result in accusations of airspace violation coming from both powers. 
A particularly sore point has consistently been Greek sovereignty over the Aegean islands, the alleged pinnacle of Erdogan's recent complaints to NATO over Greek militarisation of the island. 
Ankara purports that the post-second world war transfer of the Aegean islands to Greece ownership was only agreed under the conditions that they remain demilitarized. Athens says this is "absurd."
Disputes over marine territory and island sovereignty also continue to build up tension between the pair, in particular with respect to the migrant crisis that is intensifying in the Mediterranean. 
Illegal pushbacks in Greece, as well as disputes over land ownership and responsibility are costing refugees their lives.
A recent investigation by activist organization "Forensic Architecture" has shown satellite evidence of migrant boats that have been intercepted by Greek authorities, only to later be found drifting alone and unassisted in Turkish waters.
Visit Forensic Architecture's "Drift Backs in the Aegean Sea" full investigation and interactive report.
Both the EU and US State Department have shown support for Greece in condemning Erdogan's threats that they say are "unhelpful," "raise serious concerns," and have requested that Turkey should imminently "work on de-escalating tensions in a sustainable way in the interest of regional stability."
With both Greek and Turkish elections looming next year, the fallout of this recent bilateral tension will have great implications for the future leadership of the two nations. 
It is expected that Erdogan's 20-year rule over Turkey will be challenged significantly by the upcoming 2023 election, which may well be part of the reason for the recent escalation in his public antagonism against Greece and other European states. Only time will tell what the future holds for Turkey and Erdogan's intentions in Europe going forward. 
---
Editor's Note: The opinions expressed here by the authors are their own, not those of Impakter.com — In the Featured Photo: Turkish flag and monument. Featured Photo Credit: pxhere.com.