In the world of Instagram, popular accounts that use their photographs as opportunities to tell a story, or convey a philosophical message, are not common, and popular accounts that manage to do this eloquently and with clear direction are even rarer. Robin May Fleming, now a professional photographer thanks to the attention her work on Instagram received, is an example of one of these rare users, not just documenting her life with the app, but also the natural world. Her keen eye for documentation, stemming from her love for photography and writing, has led to her to become one of the most significant photographers on the app today, and has resulted in her being given many campaign photography opportunities.
We interviewed Robin, a true Instagram success story, about her life, her work, and how photography has become such an integral part of her existence.
Tell us a bit about yourself. What got you into photography?
Robin May Fleming: The invention of Instagram has been like a gift to me. It helped me to realize the power contained within my iPhone, and made mobile photography an integral component of my everyday life, both personally and professionally. I've always loved playing with cameras. I'm not the most technically proficient, that's not really where my interest or my aptitude lies, but I enjoy documenting day-to-day moments and whatever happens to move me, big or small. That being said, my love for documentation isn't just limited to still images. I studied filmmaking in university, and then went on to post-graduate studies in broadcast journalism. I love documenting, period. The intersection of words and pictures is definitely my happy place.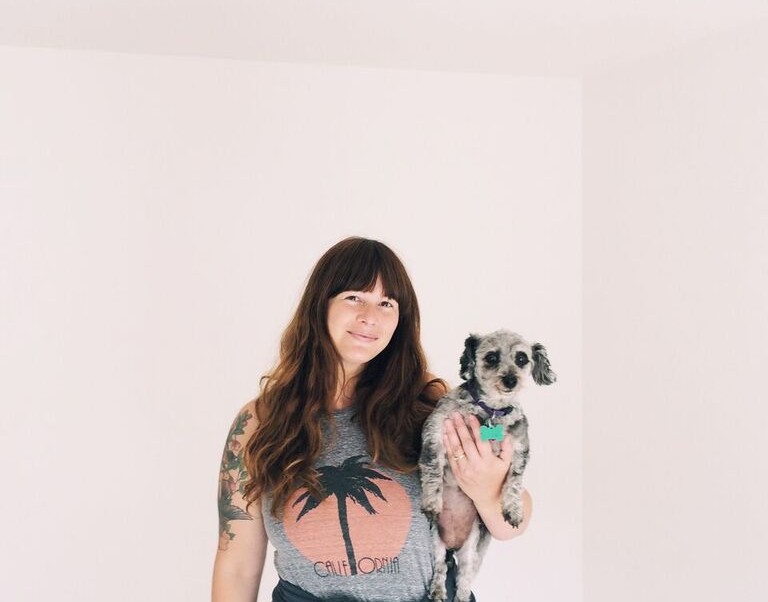 In the Photo: Robin May Fleming Photo Credit: Flickr/Julian Carvajal
How long did it take you, and what did it take for you, to get to where you are today, photography-wise? 
In the summer of 2011, I left my career as an executive in the digital post-production industry. I was sick all the time, facing a brick wall of burnout, and in need of what I thought would be just a few months out of the rat race to recuperate. Around that time I'd been amassing a variety of cameras as a hobby: my, now dusty and forgotten, Nikon D40, a really fun Fuji Instax, some plastic-lens toy cameras, which I still think are the greatest things, a vintage FED, and many more. That combined with my love of writing, as well as the fact that I suddenly had a lot of free time on my hands, made Instagram a natural fit for me. I created an account, posted my first photo in August 2011, and was immediately hooked. In my early days on Instagram, I documented my time off as I wandered around Toronto and into all of its exceptionally photogenic, but sometimes overlooked, green spaces. I interacted enthusiastically — and still interact enthusiastically!—with the Instagram community, forming friendships all over the world to fill the void left by my much-missed colleagues. I even started dating another Instagram user long-distance, documenting that experience in all its glorious, heart-jangling detail, including our very first meeting in person and our eventual wedding. Somewhere along the way people starting taking note of my passion for the app, and I was added to Instagram's suggested user list. I was lucky to stay there for a couple of years, and wow! What a life-changer! The resulting exposure not only expanded my access to the community I love so much, it also got the attention of brands and agencies, which has translated into a number of pretty awesome paid gigs. I never thought I would do photography professionally, and I still don't really consider myself a photographer, but the campaigns I work on allow me to flex both my image-making muscles and my personal storytelling muscles. It doesn't get any better than that for me.
---
Related articles: "JOE Z.: STORYTELLING WITH AN IPHONE"
"WE ARE STILL WILD WITH ANDY BEST"
---
Is photography something you do full-time? What are your interests outside of it?
Currently my primary income is from social media campaigns. Photography is a large part of that because Instagram continues to be my platform of choice. But writing the corresponding captions and engaging with interested followers is, I think, at least equally important to what I do. When I'm not out and about, snapping photos and being blown away by the awesomeness of nature, I am probably at home either reading, cooking, or taming our massive new garden, or maybe watching some good (and also maybe some not-so-good) television. I worked in television for a number of years in Toronto and I am not ashamed to say that I love it!
If you're seeing the world from a new angle, then the people viewing your photographs get to see it from a new angle as well. And that can make your point-of- view stand out in a very cluttered visual landscape.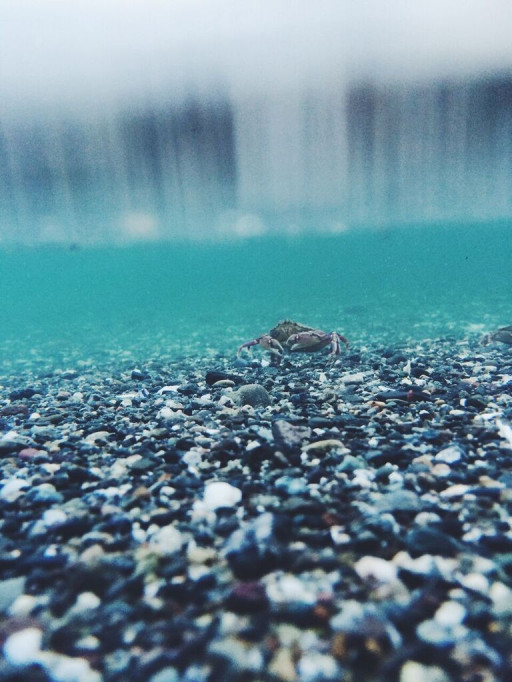 Do you travel far for your photographs, or simply find good locations nearby?
In the past few years I've moved from Toronto to the Bay Area, then down to California's central coast, over to Raleigh, North Carolina, and back across the country to Washington's Olympic Peninsula (an outdoor-lover's paradise) where we now live permanently. I've documented a couple of those journeys for branded campaigns, but I don't travel specifically to take photos. I'm not opposed to the idea, of course. It's just that, for me, when life happens the photos seem to follow. I shoot primarily with my iPhone so I'm always prepared!
How do you manage to find that perfect angle with your ground level photos? Would you say it's a matter of persistence or is it something that's become easier with time?
I think my education in filmmaking definitely helped to hone my composition skills. But, Instagram is also a great teacher. When you're documenting your most mundane moments for an audience, it becomes a fun challenge to make those slices of life extra tasty (i.e. visually interesting). If ever someone snaps a photo of me while I'm Instagramming, chances are I'm squatting, bending nearly backwards with my core pushed out for stability, or crawling around on my belly. When people ask how I stay inspired, or express surprise that a place I've photographed is somewhere they've been before but never really considered photo-worthy, I often give the advice to look up where you'd usually look down, and vice versa. If you're seeing the world from a new angle, then the people viewing your photographs get to see it from a new angle as well. And that can make your point-of- view stand out in a very cluttered visual landscape.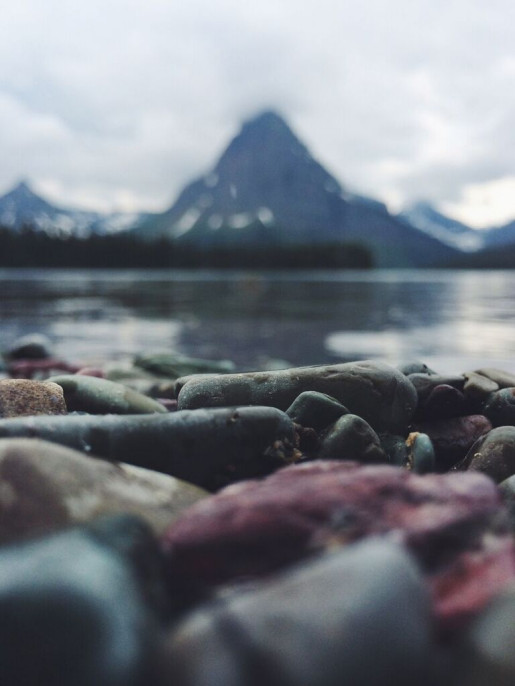 What do you aim to capture in your photos? What about them makes them "you"?
Nature would be the obvious answer. It's where I most like to be and what I most love to photograph. But the world through a lens so rarely looks the way it does through our own personal filter, so I try really hard to point my camera at what I'm feeling in a particular moment, to capture what the landscape looks like to me. I used to use the same warm, muted preset on all my Instagram photos, probably because it felt so much like the way I was feeling the world at the time: Life was all a bit rosy, a bit dreamy, a bit nostalgic. Those tones quickly became my trademark, and—not surprisingly—eventually began feeling a little stale, a little forced. In order to maintain consistency in my photos, I think I found myself trying to actually feel the way I did a week ago…a month ago…a year ago. How could my photos keep looking the same if I didn't feel the same? I was trying to recreate experiences that I'd long since passed through, and it wasn't much fun! Honestly, it took a bit of a kick in my own butt to remind myself that what ultimately makes a photo "mine" is not so much what I capture or how I edit it, but the way I pair it with words: that's me. Whether what I have to say that day guides me to the photo I want to share, or the experience depicted in the photo dictates the caption, they always go hand-in-hand.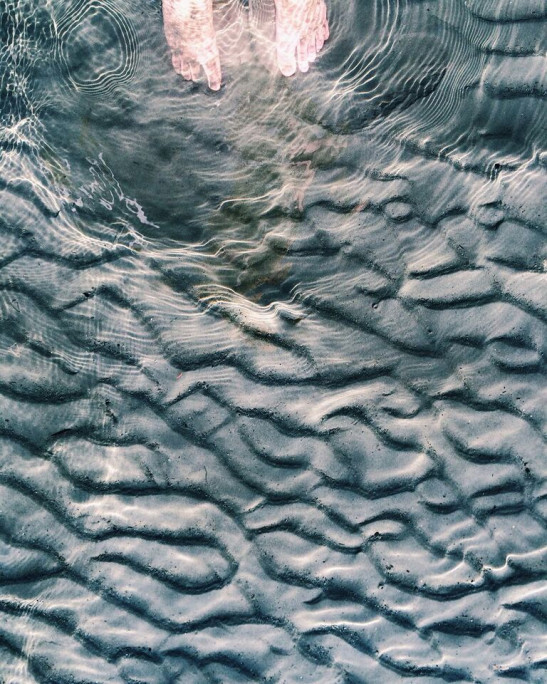 Are there any sayings or mottos that you keep close to you in your every day life? If so, how do you do that?
That's a tricky one! I suppose the one I keep closest isn't exactly a motto. It's a single word that I have tattooed on the inside of my right wrist: 'Adore.' It's a reminder to myself, a command, really, to live life with the most joyful reverence; to give big hugs, to feel big feelings, and to revel unselfconsciously in the everyday. Aesthetically, the tattoo itself is not my favorite. I had it done a lifetime ago, on a whim, during a lunch-break. But it's proven to be an invaluable guide in all areas of my life.
_ _
EDITOR'S NOTE: THE OPINIONS EXPRESSED HERE BY IMPAKTER.COM COLUMNISTS ARE THEIR OWN, NOT THOSE OF IMPAKTER.COM.
Featured Image: Robin May Fleming