Sonny Vu is somewhat of a Renaissance man. Founder of Misfit Wearables, he has a background heading multi-million dollar health tech companies, before which he undertook doctoral research into machine learning at MIT. On the side, he speaks a broad range of languages – including Hebrew, Hungarian and Vietnamese, while the company he founded is reshaping the relationship between fitness tracking and the data it collects, and making strides towards the creation of truly smart homes. Misfit is the creator of the Shine, Flash and Shine 2, as well as Link, an app with which the wearables – and Misfit's own smart light bulb – integrate. We had a chat with Sonny to learn more about the motivations, inspirations and strategy behind this seemingly endless list of achievements.
What gives meaning to your work?
Being able to provide goods and services to enable communities to flourish. Being able to create opportunities for people to express their creativity and productivity in meaningful ways and being able to work with people I like.
Do you foresee any potential negative outcomes or fallout in addition to the positive side of the wearables industry? Say, the misuse of the data collected by the Shine and other wearables powered by Misfit's research and development?
Technology can always be misused and data can be stolen just like anything else. Right now I don't think the stakes are all that high – it's just step counts.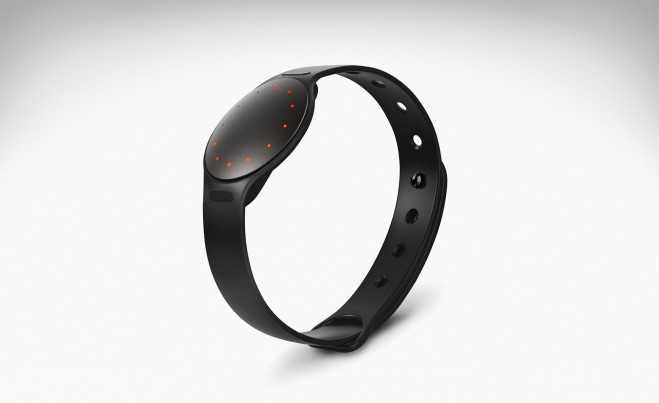 In the Photo: The Shine 2
For every successful startup, countless worthy ideas never get off the ground. What do you think is the deciding factor – is it the basic material, like having a good idea and putting in hard work, or more oblique factors like marketing or even luck? Is there a way to 'game' it?
Focus, execution, and timing. The first two derive primarily from the team and the working culture. There are plenty of ideas but far fewer teams who can stay lean and execute well.
---
Related Articles: "WEARABLE TECHNOLOGY, TAKE TWO" by MOHAMMAD SAEED
"CREATE, INNOVATE, AND INTRODUCE" by WALKER MORIARTY
---
What criteria do you use to help decide which ideas to develop and which to trash?
For the first few products, we simply asked ourselves whether this was a product we could sell and go to battle with against competitors who had far more established brands and deeper pockets.
Success in business is often seen as a goal to aim at – say, the day when you sell a company you've built. What constitutes success to you, and where do you go once you've achieved it?
Our goal has always been to build a company that will last for decades to serve its core purpose of enabling communities to flourish and to create meaningful opportunities.
What keeps you up at night?
Caffeine.
How can business combine with innovation to make progress in global development?
I think one of the most meaningful and impactful things we can do in business here in the West is to make the benefits of new technology and business models accessible to the poorest of the poor. The other thing is to use the resources that business can gather to work on solutions that are truly 10x / breakthrough and not just on ones that are incremental.
Are there any books, works of art, albums etcetera which have really changed the way you see the world and operate in it?
Paul Collier's The Bottom Billion and the Gospel of Luke.
What would you like to be remembered for?
That I was a good father and a great husband.
As a fellow language enthusiast I can only admire your proficiency in so many languages, especially as they span several separate families. What resources do you use to learn them, and how do you keep making progress in such long-term labors of love when other matters demand more urgent attention?
Language learning is a joy, not a labor. So time doesn't need to be "made" for it. You don't have to be smart to learn languages – the more you learn, the faster and easier it gets. And, you witness just how universal some principles that govern human language really are. For me, most importantly, language gives me a way to quickly connect with people.
Cover Photo Credit: Misfit Wearbles