The campaign "solar energy for Ukraine" aims to provide Ukrainian hospitals with an alternative energy source when the main power supply is cut off.  Since the beginning of the Russian invasion, blackouts have become quite frequent in the country. In response to this, Ecoclub, a Ukrainian environmental NGO decided to launch a fundraising campaign to provide solar energy to Ukraine's hospitals.
Russia has carried out eight massive waves of attacks on Ukraine's energy infrastructure. That is the cause of the blackouts. It is a big issue for the all population but also for hospitals. Sometimes, doctors have to perform complex procedures with only headlamps. By using solar energy, hospitals will be able to operate in power outages and provide doctors with a backup source of electricity.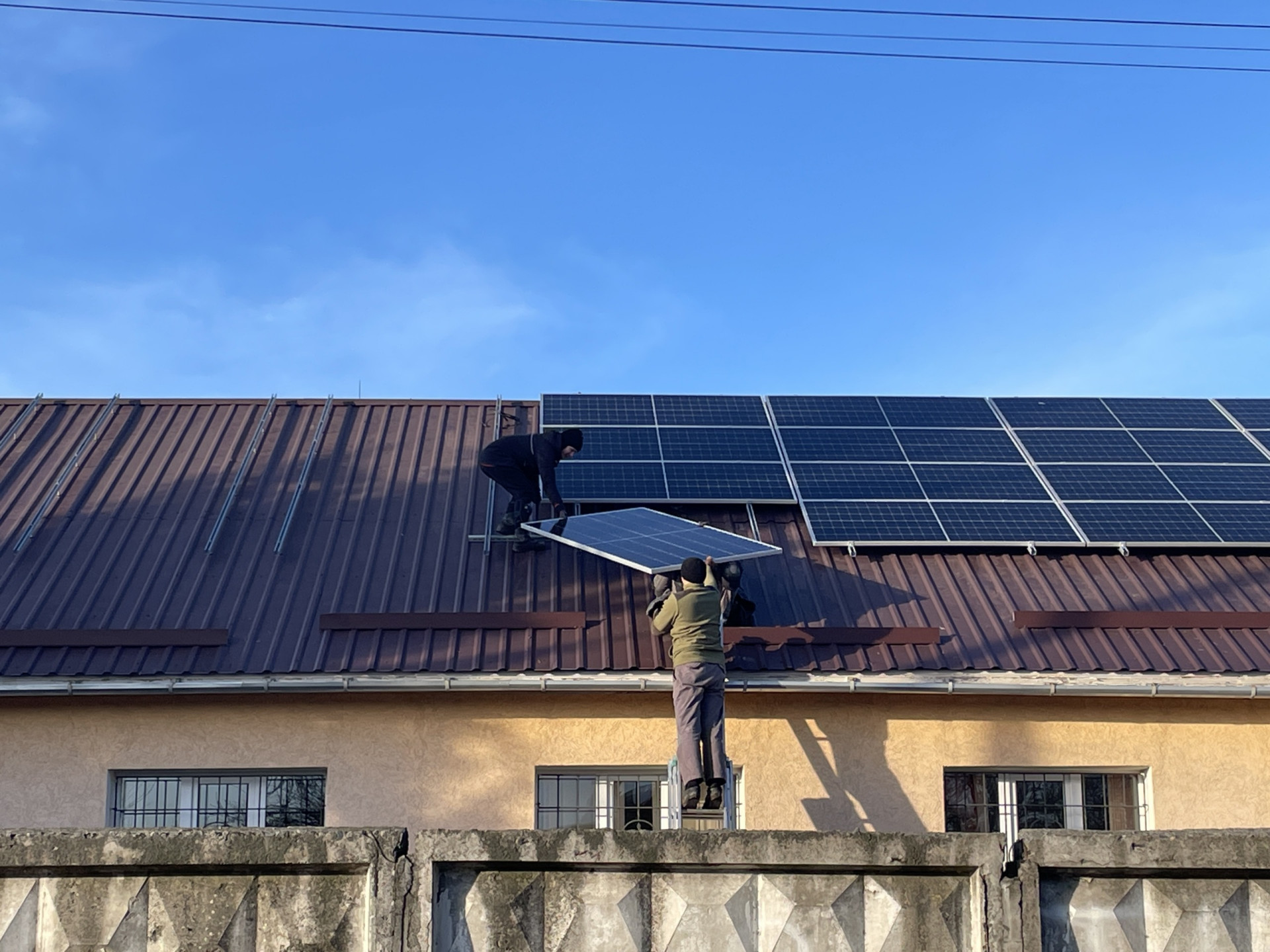 The first project
The first project completed is the hospital in the city of Zvyagel. It will be powered by solar panels with a planned capacity of 32.4 kW. The KNP Novograd-Volynske Miskray TMO hospital provides medical assistance to approximately 170,000 residents of the Zhytomyr Oblast.
Funds to complete this first solar energy project in Ukraine's hospitals came directly from Ecoclub. It raised them during a charity webathon. It was a 24-hour web event during which organizations worldwide provided lectures about sustainable development and renewable energy. In total, Ecoclub raised $22.730 at the webathon.
During rolling blackouts and emergency power outages, a generator is turned on at Zvyagel hospital. However, even the capacity of the generator is not enough to supply all the needs of the medical facility.
"In the intensive care unit, all patients are in severe condition. Recently, there have been problems with the power supply," says Vasyl Borys, general director of the Novograd-Volyn Territorial Medical Association.
---
---
While the intensive care units and operating rooms are all supplied with electricity from a generator, 30% of the rest of the medical units are not powered. The installed solar power plant will work with the generator and all hospital units will have an uninterrupted power supply.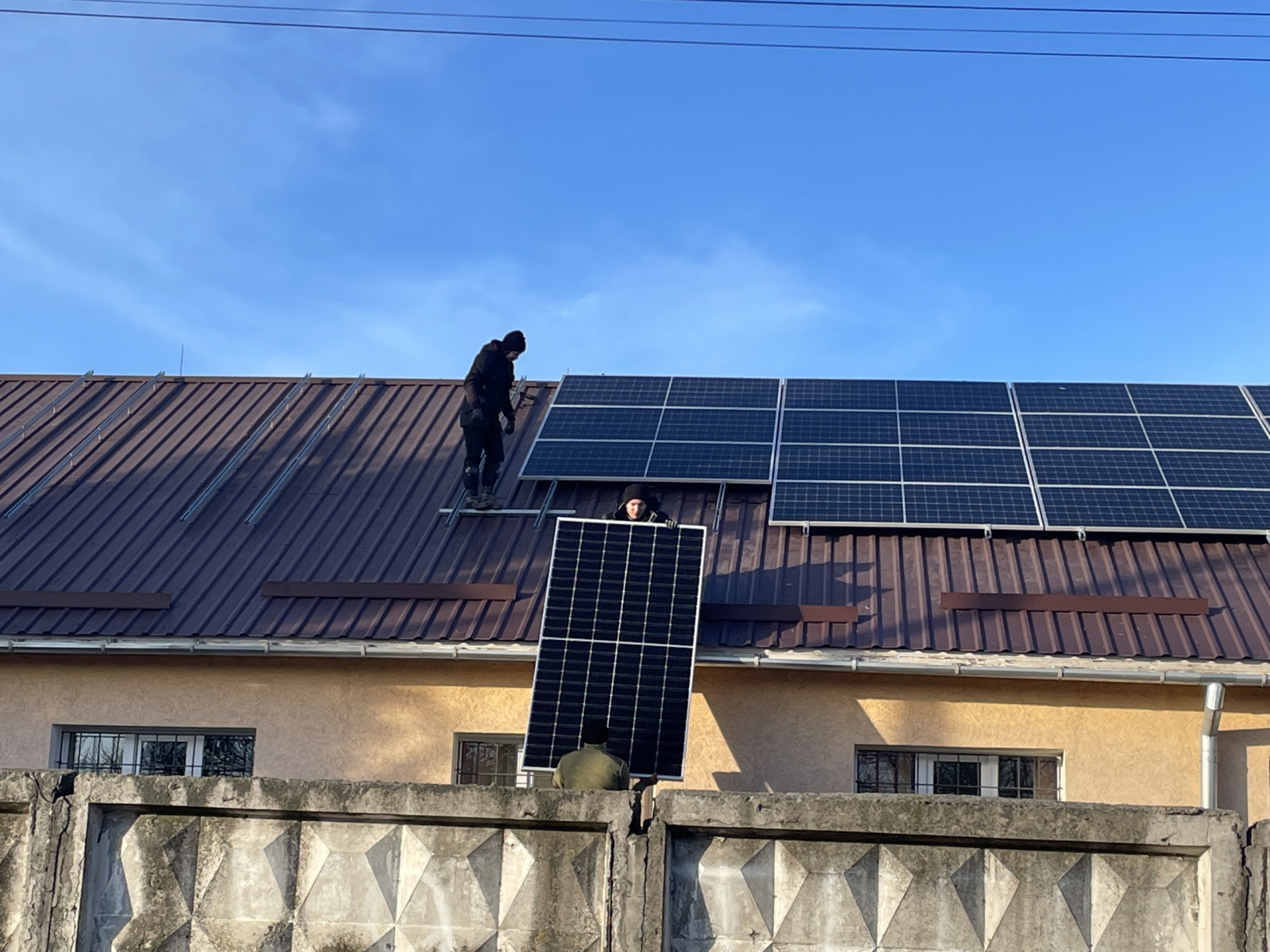 The final goal: solar energy for Ukraine's hospitals
The final goal is to raise € 200,000. Hospitals in five regions of Ukraine will receive more than 200 kW of solar energy each. Among them are medical facilities in Zhytomyr, Sumy, and Korosten Oblast.
Since the beginning of the full-scale invasion, hospitals began to receive wounded servicemen. While the number of military patients is increasing, civilian patients continue to be treated in no lower numbers than before the start of the war. Working under the threat of power outages is very difficult. It is essential to have backup sources of power supply.
According to Dmytro Sakaliuk, an expert from Ecoclub, "Ukraine's green recovery begins now according to new standards, which will become the norm after the victory against Russia." Ecoclub fundraising campaign is not just an incredible story of Ukraine's success and cooperation with the rest of the world. Installing solar panels in Zvyagel hospital shows that using solar energy is safe, sustainable, and reliable, even during a military conflict. It is the right choice and one of the easiest paths to reduce global emissions.
If you wish, you can support Ukrainian hospitals in several ways. You can donate money to the partner organization's account or Ecoclub`s bank account. Secondly, it is possible to provide equipment or realize a project.   
---
Editor's Note: The opinions expressed here by the authors are their own, not those of Impakter.com — In the Featured Photo: Rock Bringing solar energy to the Ukraine hospital of KNP Novograd-Volynske Miskray TMO. Featured Photo Credit: Ecoclub