Access to electricity is taken for granted in most high-income countries. It is easy to forget how vital a reliable power source is to ensuring access to health. In the world's poorest regions, where the electricity network is patchy at best, and often non-existent, entire hospitals run on costly and polluting diesel generators – a solution that is a far cry from what's needed.
Ensuring health facilities have an affordable and reliable power supply is critical to ensure consistent, good-quality healthcare and being available to get covid tested is a must, check this PCR test Liverpool if near the area . Because of fuel costs and frequent shortages, resorting to diesel generators is often not enough, and can lead to deadly power cuts.
"Most of the medical machines that depend on electricity are life-saving. Their interruption for just a few minutes may mean the loss of someone's life," explained Dr. Abdulkareem Al-Jarmouzi, a health officer working with the Social Fund for Development, UNDP's partner in Yemen.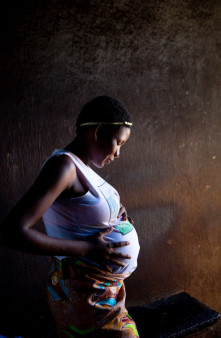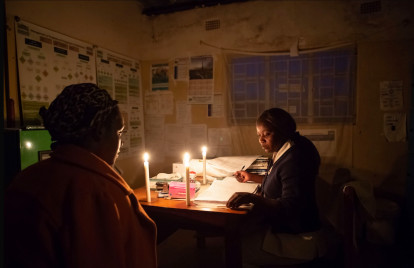 This switch from diesel to renewable energy has enabled over 900 health facilities to have access to clean, affordable and reliable electricity while saving money which can be re-invested in health services. To ensure the sustainable operation of the solar energy systems, UNDP is now exploring to scale up the implementation of innovative business and financing models.
As the world is still grappling with the COVID-19 pandemic, the solar electrification of health facilities is a game-changer in some of the world's poorest communities. Here are three ways it helps the fight against COVID-19.
1. MAKING VACCINE ROLL-OUT POSSIBLE
Vaccines must be kept cool to remain effective. A successful vaccination roll-out relies on a consistent cold chain to transport vaccines from A to B, and a reliable way to keep vaccines refrigerated once they've arrived at their destination.
Both are major challenges in the world's poorest regions, where there is little to no access to electricity. This is particularly the case in sub-Saharan Africa, where 548 million people live without access to electricity – which corresponds to over half of the total global population that does not have access to electricity. 25% of health facilities in the region have no access to electricity, and a further 28% face frequent power outages, leading to poorer quality healthcare and impeding vaccine distribution.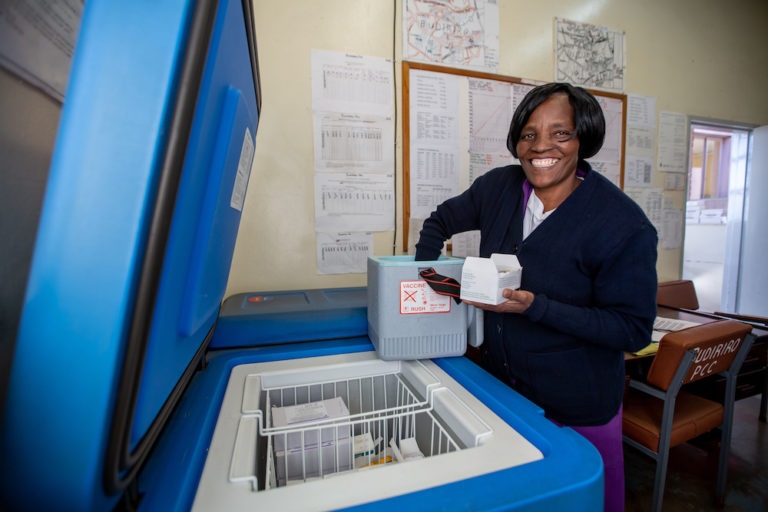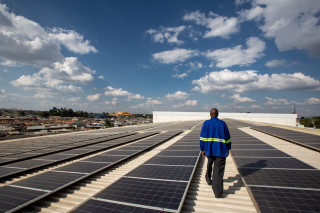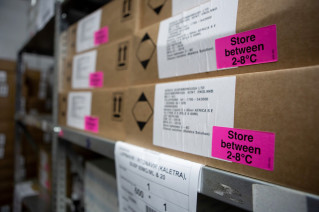 The good news? Solar powered cooling solutions make it possible to safely store vaccines. For reliable access to electricity for health facilities, UNDP and its partners aim to scale energy solutions for vaccination across the COVID-19 cold chain, deploy technologies such as portable solar power battery refrigerators to enable transport and last mile distribution of vaccines, as well as solar-power fridges and freezer to store the vaccines at immunization points.
2. POWERING EMERGENCY CLINICS IN CONFLICT AREAS
COVID-19 added further pressure on health systems that were often stretched to begin with. In conflict-affected areas such as Yemen, the health system was already in a dire state when the pandemic hit.
"People sometimes travel for hundreds of kilometers to find a fully functioning healthcare facility, especially from rural areas," explained Dr. Jubran Al-Sulait, Quality Affairs Consultant for the Sana'a Health Office. "Even if fully equipped and manned, healthcare facilities that consistently experience power supply interruptions or fuel shortages are not used for fear that someone may die."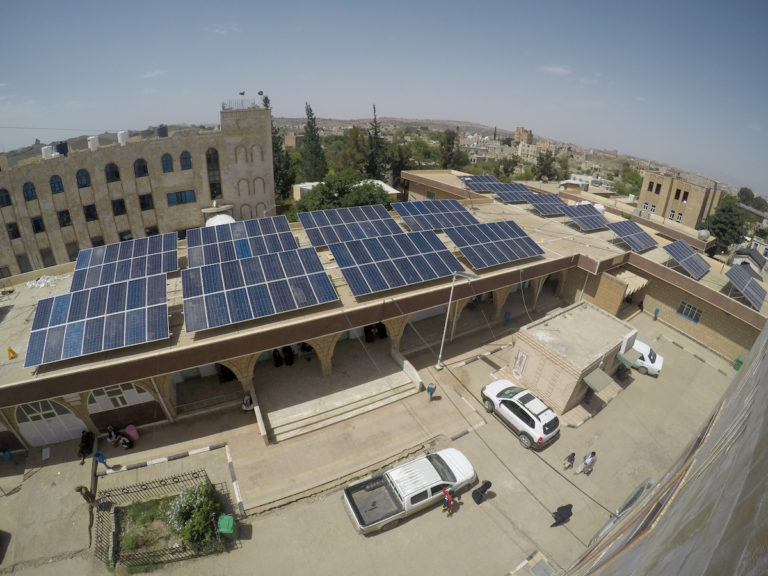 To help Yemen cope with the dual crisis of the civil war and the pandemic, with funding from the European Union UNDP is rehabilitating 86 healthcare facilities by installing solar rooftops to reduce overall costs while ensuring improved electricity supply.
To date, 82 of the 86 targeted healthcare facilities – including nine with COVID-19 isolation units – have been equipped with solar power, ensuring better access to healthcare for 240,000 people across 12 governorates.
It also creates local jobs by training technicians to install and maintain solar panels, providing much needed livelihoods to vulnerable communities.
Suvi Huikuri, Health Policy Specialist and Solar for Health Focal Point, UNDP: suvi.huikuri@undp.org
Mateo Salomon, Global Energy and Finance Advisor and Solar for Heath Focal Point, UNDP: mateo.salomon@undp.org
Access to clean, affordable and reliable energy—Sustainable Development Goal 7— is critical to achieve nearly all other Sustainable Development Goals, from health to education, gender equality, poverty alleviation, climate action and more. This year, the United Nations is rallying governments, civil society and businesses to step up ambition for sustainable energy with the High-Level Dialogue on Energy. UNDP is spearheading action to put sustainable energy access for all at the top of the global policy agenda. Join us. Find more information here.
---
Editor's Note: The opinions expressed here by Impakter.com contributors are their own, not those of  Impakter.com. — In the Featured Photo: Medical worker in Zimbabwe. Featured Photo Credit: UNDP/Karin Schermbucker.