San Francisco is often said to be a food mecca in the United States, as famous for its restaurants as it is for the Golden Gate Bridge. As an environmentally-conscious city, San Francisco has taken steps to ensure that their love of food mirrors their love for the environment. In 2009, then Mayor Gavin Newsom announced an Executive Directive to promote sustainable and healthy food production and consumption in the state. Today, San Francisco's thriving food system benefits not just the health, economy and environment of the state but also its residents, with many restaurants opting for seasonal menus that promote sustainability. Have a look at some of the best environmentally-conscious restaurants San Francisco has to offer!
THE PERENNIAL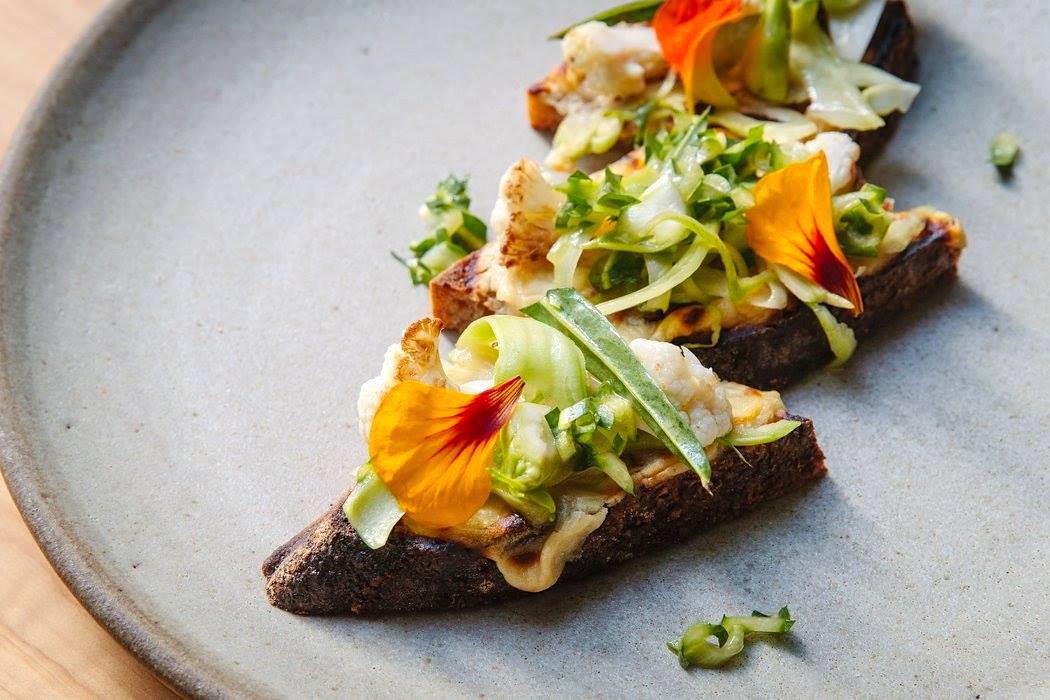 IN THE PHOTO: CAULIFLOWER TOAST, WITH PUNTARELLE AND CILANTRO FLOWERS. PHOTO CREDITS: 

THE PERENNIAL
Owned by Executive Chef, Anthony Myint, and restauranteur Karen Leibowitz, The Perennial offers sophisticated, satisfying dishes entirely dedicated to sustainability. The restaurant promotes an optimistic model of sustainability, using food to contribute positively to the environment, absorbing carbon dioxide and reversing climate change directly. A crucial component of the Perennial's sustainable mission concerns regenerative agriculture—a system of farming that increases biodiversity, enriches soil and enhances ecosystems. The Perennial butchers all of their meat in-house using butchering meat saws as part of a nose-to-tail meat program and bakes bread daily using a regenerative carbon-absorbing perennial grain called kernza.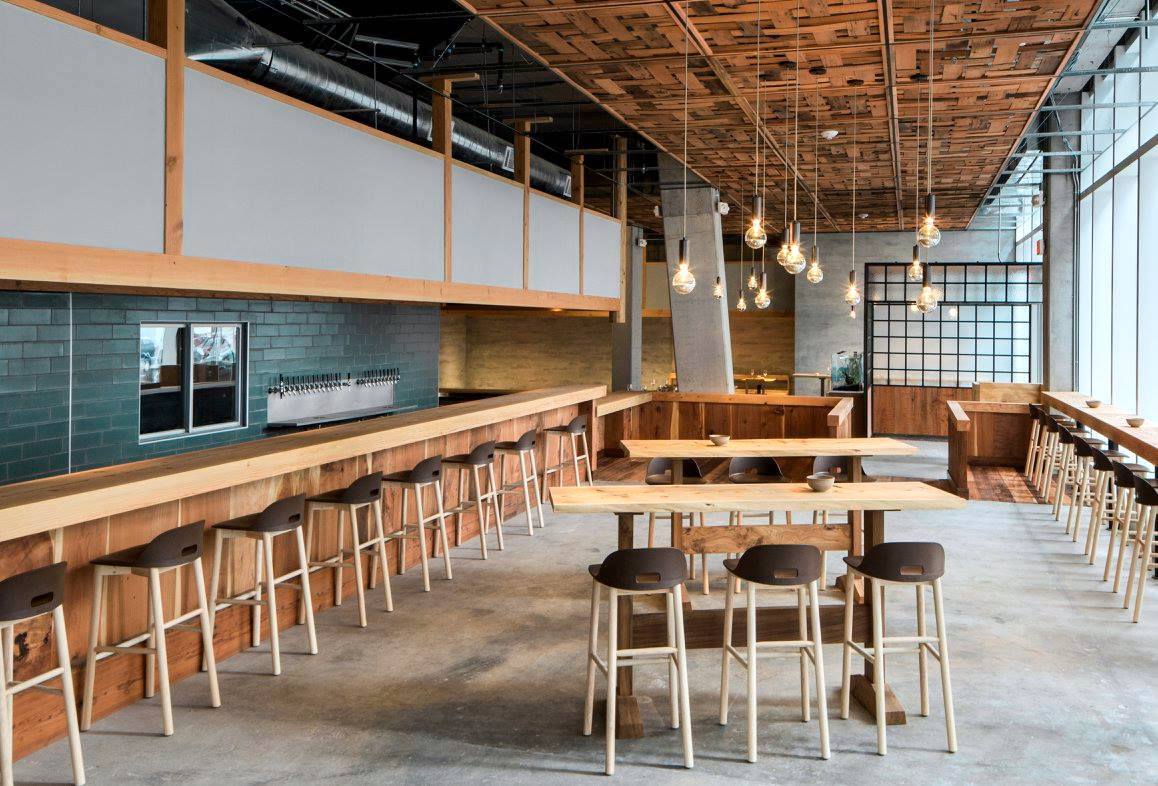 IN THE PHOTO: MAIN DINING ROOM AT THE PERENNIAL. PHOTO CREDITS: 

THE PERENNIAL
All the meat and dairy products used at the restaurant come from a local farm in San Francisco called Stemple Creek Ranch that practices carbon farming. There, cattle graze and feed on rangeland treated with compost, aiding in the growth of perennial grasses that are able to store carbon in their roots. The restaurant also operates an aquaponic greenhouse, where food waste from the kitchen is utilised and turned into compost. The Perennial often revamps its menu according to the best produce available but for dinner this winter, an aquaponic salad, Monterey black cod and a frozen buttermilk parfait for dessert are sure to hit the spot!
GREENS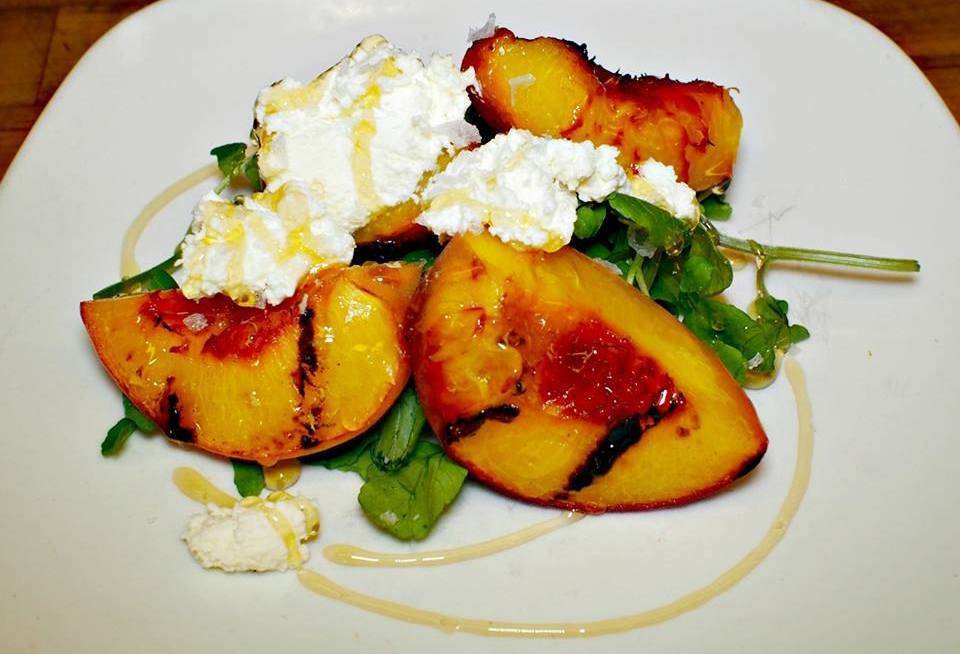 IN THE PHOTO: GRILLED PEACHES WITH GOAT'S CHEESE, WATERCRESS AND HONEY. PHOTO CREDITS: 

GREENS RESTAURANT
First opened in 1979, Greens Restaurant is led by chef and author Annie Sommerville. Overlooking the San Francisco Marina with gorgeous views of the Golden Gate Bridge and the Marin Headlands, Greens is one of the most celebrated restaurants in the Bay Area. Sommerville is a food sustainability pioneer, working personally with local, organic farms like Green Gulch Farm in Marin County to choose the freshest and most flavoursome seasonal produce to bring to the kitchen and table.
IN THE PHOTO: MAIN DINING ROOM AT GREENS. PHOTO CREDITS: 

GREENS RESTAURANT
The restaurant itself is also a sustainable work of art, constructed by master craftsman Paul Discoe. The entire construction was carried out without nails, using Japanese joinery techniques, and Discoe incorporates twelve varieties of wood, including black walnut doors, hickory stairs, and a tremendous redwood sculpture. The dining tables are also made from several different varieties such as maple and cherry wood. Green's menu changes seasonally and they even have a greens-to-go section for customers in a hurry! Try the Pinnacles Scramble with black bean chilli for brunch or the Meyer Lemon Pappardelle with chanterelle mushrooms and sungold tomatoes for later in the day.
HOG ISLAND OYSTER CO.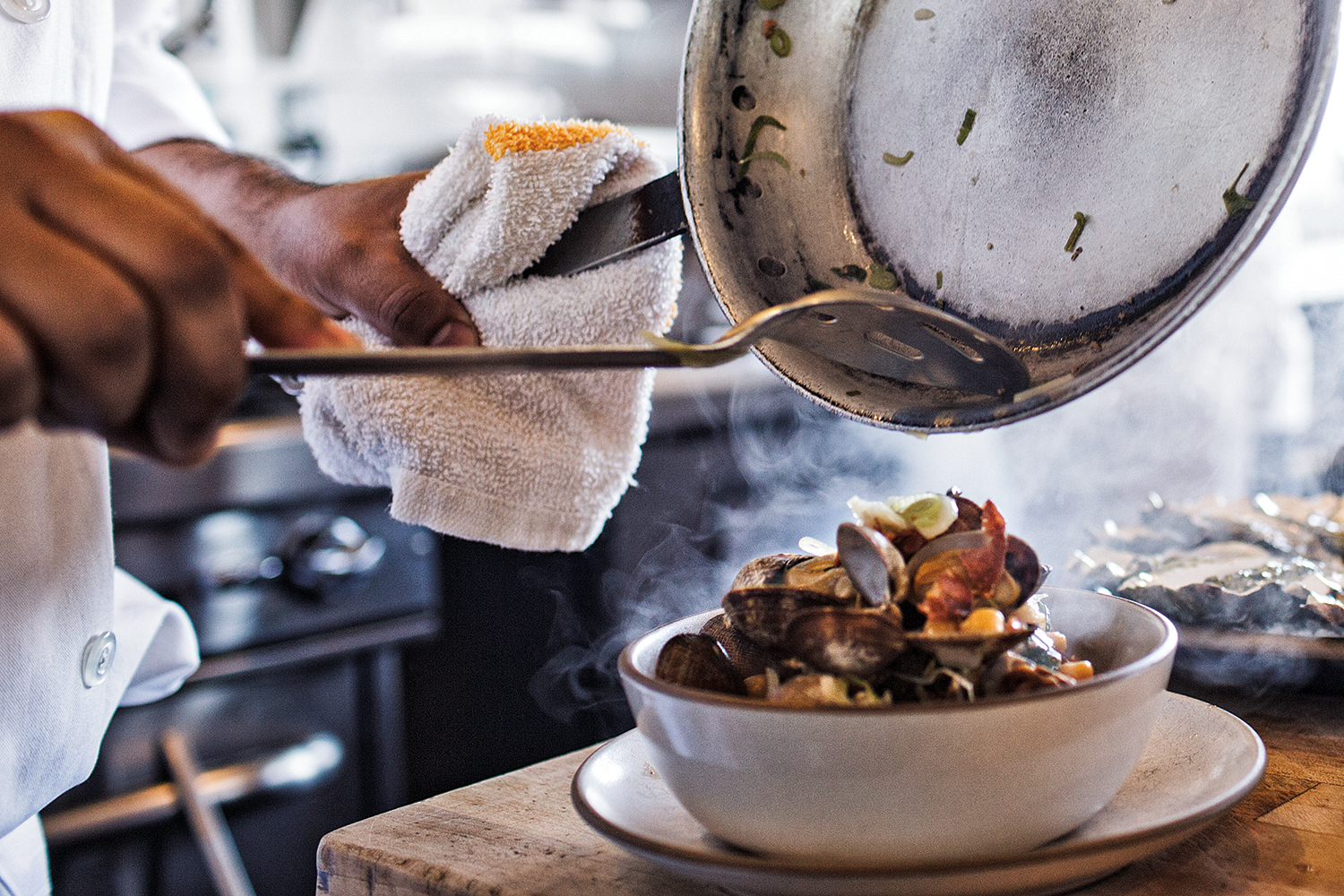 IN THE PHOTO: MANILA CLAMS, DELICATE AND SWEET WITH A NUTTY AFTERTASTE. PHOTO CREDITS: 

HOG ISLAND OYSTER CO.
Centred around sustainable aquaculture and oyster farming, Hog Island Oyster Co. has a "Bay to Bar" philosophy. Marine biologists by day and oyster farmers by night, they believe that every step  from farm to table is important. Hog Island farm crews harvest each oyster by hand, sorting them for size and quality, and founders John Finger and Terry Sawyer have even developed a unique saltwater storage system which filters and cools water from the bay to use in their oyster storage tanks.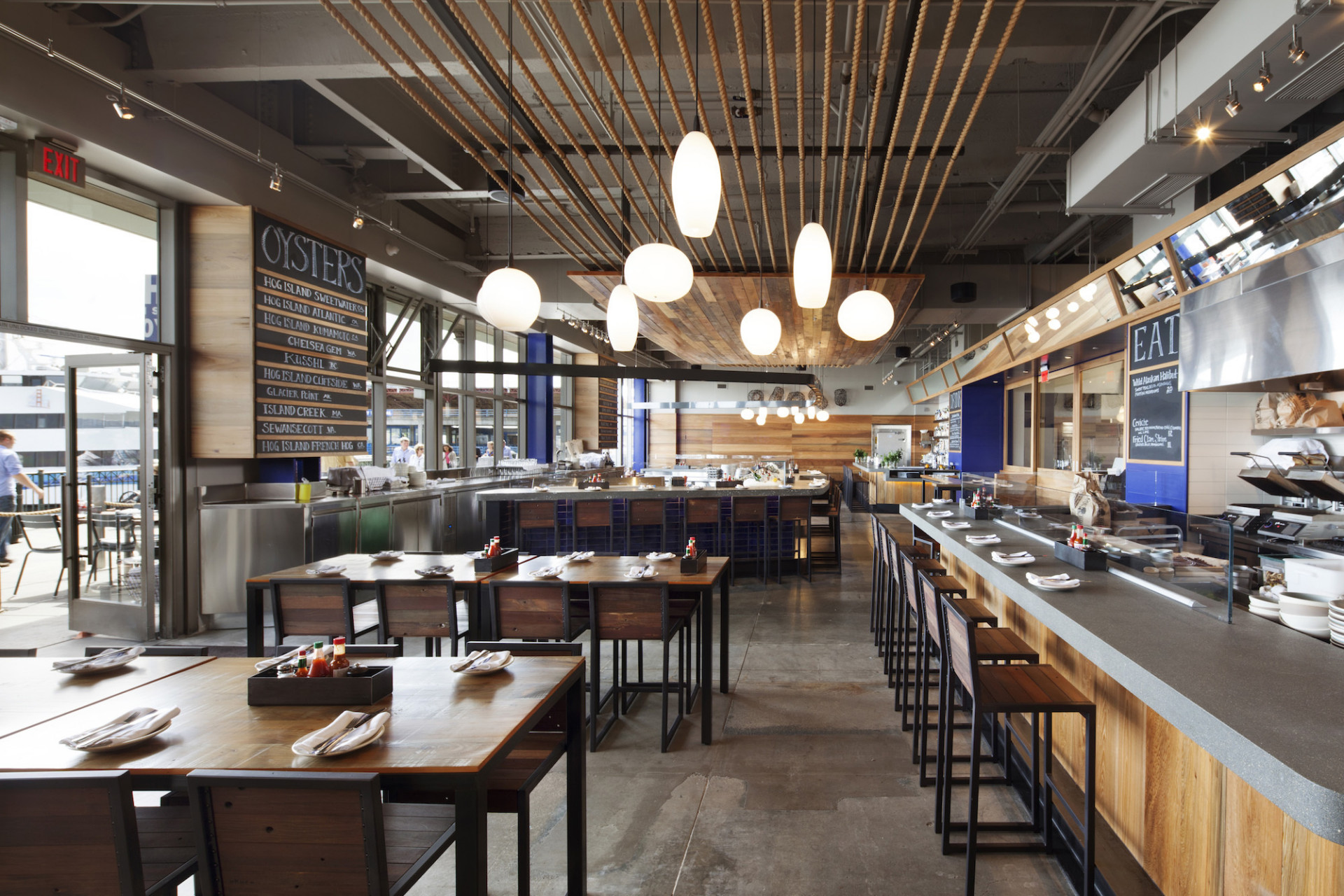 IN THE PHOTO: HOG ISLAND OYSTER CO. , IN THE HISTORIC FERRY BUILDING ON SAN FRANCISCO'S WATERFRONT. PHOTO CREDITS: 

PAUL DYER PHOTOGRAPHY
One of the most environmentally-friendly restaurants in San Francisco, Hog Island Oyster Co. has also recently partnered with UC Davis to investigate ocean acidification. The Hog Island Sweetwater Oysters are a must-try—harvested year round, these were the first variety grown in 1983 when the Hog Island Oyster Co. first began! Today, they raise four different oyster varieties along with Manila clams and mussels which are harvested seasonally for the oyster bar.
TATAKI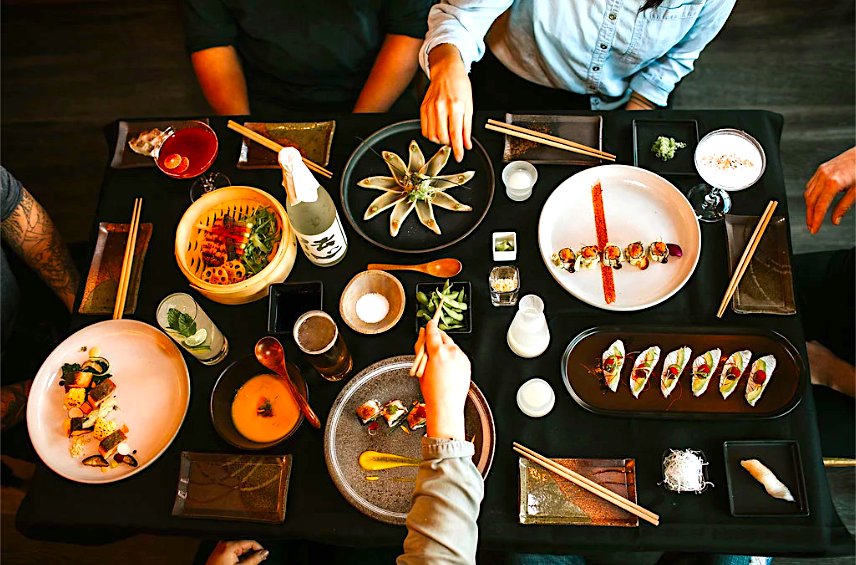 IN THE PHOTO: LUNCH AT TATAKI. PHOTO CREDITS: 

TATAKI
The first sustainable sushi bar in the United States, Tataki serves responsibly-sourced, environmentally-friendly seafood. Tataki is dedicated to overcoming the challenges created by overfishing and commercial fishing. Sushi menus often feature overfished ingredients, like toro, tuna, and salmon, making it less sustainable. However, Tataki was created with this concern in mind and their menus are formed depending on the availability of seafood, conscious of the endangerment of fish. The restaurant also does not use any fish caught by means that could result in by-catch.

IN THE PHOTO: (Left) Edamame. (Right) Double Double Speciality Roll with Spicy Albacore. PHOTO CREDITS: 

TATAKI
Tataki specialises in healthy, sustainable, low-impact ingredients. Local, organic fruits and vegetables are used to compliment the seafood, showcasing the elegance and beauty of Japanese cuisine while respecting the fragility and purity of our environment. Exquisitely prepared fish, gently seared and paired with ingredients in perfect harmony, their Tataki plates are a house speciality. Katsuo, pole-caught skipjack tuna with micro greens and sweet mustard or hotate, farmed sea scallops with citrus aioli, rice crackers and masago are sure to tempt your tastebuds.
TRACE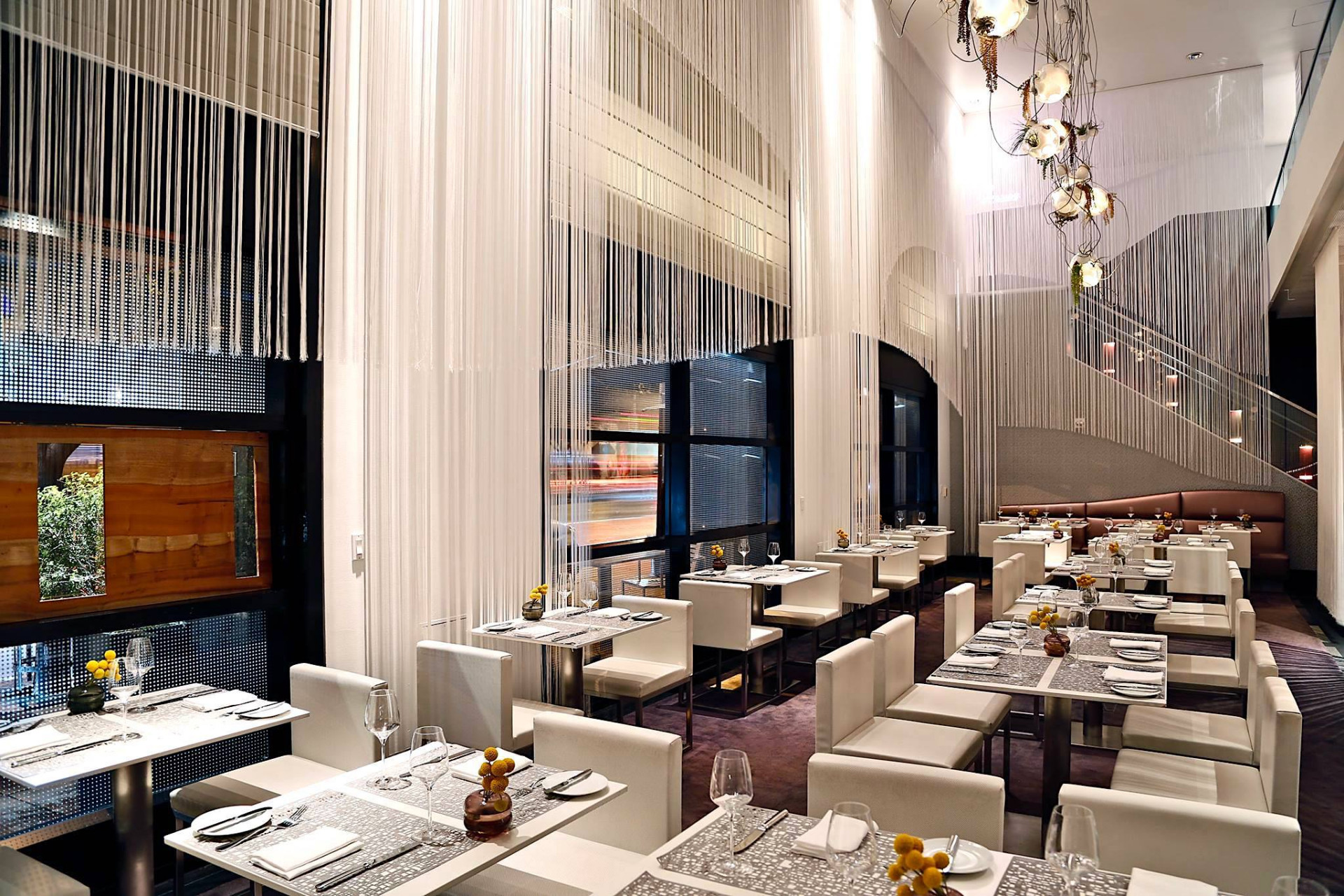 IN THE PHOTO: TRACE MAIN DINING HALL. PHOTO CREDITS: 

TRACE
A part of the W Hotel, TRACE sources all of its ingredients sustainably and locally, creating modern dishes with a distinct Californian style. Inspired by the concept of being able to trace your food back to its natural origins, the restaurant is dedicated to creating a thoughtful and gratifying culinary experience by combining the vibrant identity of the Bay Area with their commitment to socially and environmentally responsible food.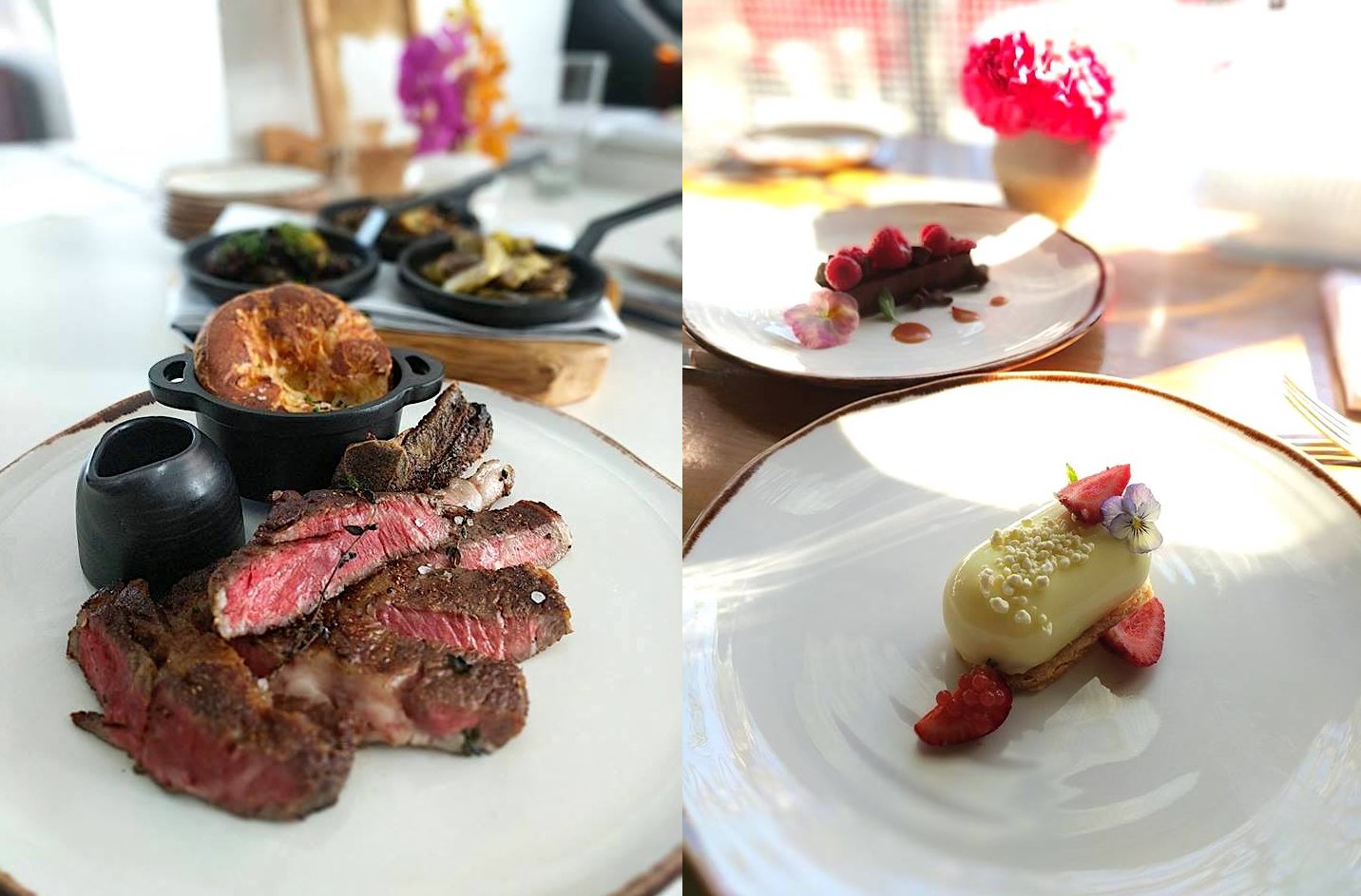 IN THE PHOTO: (Left) Ribeye and Gruyère Yorkshire Pudding. (Right) White Chocolate Lemon Mousse with Vanilla Shortbread  & Chocolate Cremeux Bar.  PHOTO CREDITS: 

TRACE
Not only is the food sustainably sourced, but TRACE also offers a wine list featuring organic and biodynamic wines. The menu rotates seasonally and is created by Executive Chef, Frederic Hoffman, displaying the best of fresh, seasonal California cuisine. For dinner, why not have a fig flatbread to share and then maybe dig into some Campbell River salmon with fennel puree and arbequiina green olive to finish?
---
EDITOR'S NOTE: THE OPINIONS EXPRESSED HERE BY IMPAKTER.COM COLUMNISTS ARE THEIR OWN, NOT THOSE OF IMPAKTER.COM  COVER PHOTO CREDIT: 

FRENCHTRENDS