Millions of documents have revealed how the world's richest and most powerful have evaded tax and hidden their wealth. 
The Pandora Papers contain the leaked financial records of 35 world leaders and 300 public officials from over 90 countries. This includes former and current prime ministers and presidents, as well as judges, government officials, celebrities and over 100 billionaires.
These files were leaked to the International Consortium of Investigative Journalists (ICJ). Over 600 journalists collaborated on the project, analysing more than 12 million documents.
The documents reveal that more than 1,500 properties in the UK were bought using offshore firms. For instance, the Qatari royal family avoided £18.5m in tax on a mansion in London through this method. 
Many of these financial dealings were handled through offshore, or shell companies that obscured the wealth of their owners. Often this wealth is hidden in countries like Panama, Monaco or Dubai, which have little to no corporation tax and laws in place that make it difficult to identify the owners of a company.
NEW: #PandoraPapers reveals the inner workings of a shadow economy that benefits the wealthy and well-connected at the expense of everyone else.

Brought to you by ICIJ and 600+ journalists, the largest collaboration in journalism history. 🧵 https://t.co/qXMuUcqPc4

— ICIJ (@ICIJorg) October 3, 2021
A vast amount of hidden wealth stashed across the globe
The ICJ estimates that anywhere between $5.6 trillion to $32 trillion is hidden globally  offshore. 
Other important figures identified in the papers include Czech Prime Minister Andrej Babiš, who used an offshore investment company to buy a $22m chateau in France. The ruler of Jordan, King Abdullah II, was revealed to secretly own properties totalling $100m across the globe.
Other politicians who have pledged to clamp down on corruption have been identified as well. These include Kenyan President Uhuru Kenyatta, who, together with his friends and relatives, has an offshore wealth of $30m. 
Ukrainian president Volodymyr Zelenskiy pledged to fight corruption and reduce the influence of oligarchs on the country. The papers found he moved his stake in an offshore company during his campaign to a close friend. This friend is currently the president's chief adviser. 
Former British Prime Minister Tony Blair was also found to have used a tax loophole to avoid paying stamp duty on an office in London by buying the offshore firm that owns it. 
At least eight countries pledged to investigate the financial dealings of their own institutions and high-profile citizens hours after the leak, according to the ICJ.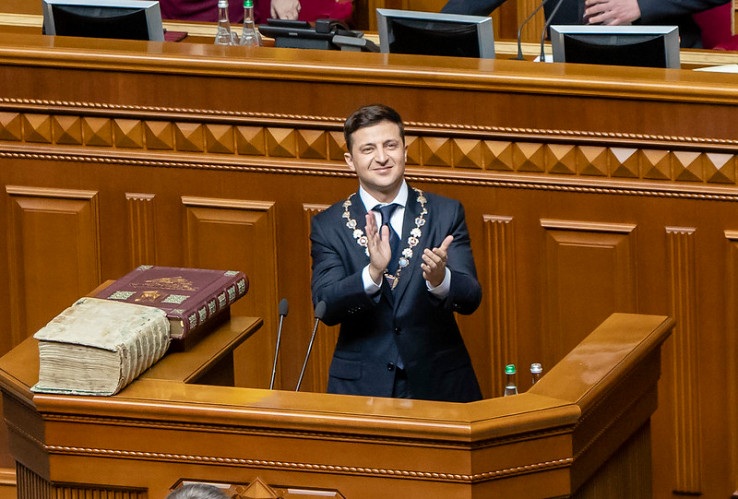 "Only the little people pay taxes"
This is not the first time the world's wealthiest and most powerful have had their financial impropriety leaked. The Panama Papers and Paradise Papers in 2016 and 2017 also revealed the ways in which wealthy figures used offshore accounts to hide money. 
But the Pandora Papers is the biggest leak yet. The 12 million documents amount to 2.94 terabytes of data. This once again reveals how seemingly easy it is for the ultra-wealthy to evade taxes. It also suggests that the rich don't really need to play by the rules, that there is "one rule for them, another for the rest of us." 
The leaks will likely draw significant anger given that tax rises are expected globally to pay for the pandemic — and based on the findings of this leak, the average taxpayer will shoulder most of the burden.
---
---
Most would agree the actions of the ultra-wealthy are reprehensible, but the question is what can be done. Clamping down on tax evasion is not only a moral necessity, but would bring in billions or trillions in government funds. Potential solutions could be more international collaboration on tax avoidance. More regulation in the tax and financial sector would also be welcome. 
The US and the UK have emerged from these papers as some of the most complicit countries. They should take a serious look at their financial systems and their loopholes. This is especially important for President Biden if he wants to make good on his promise to bring transparency to the global financial system.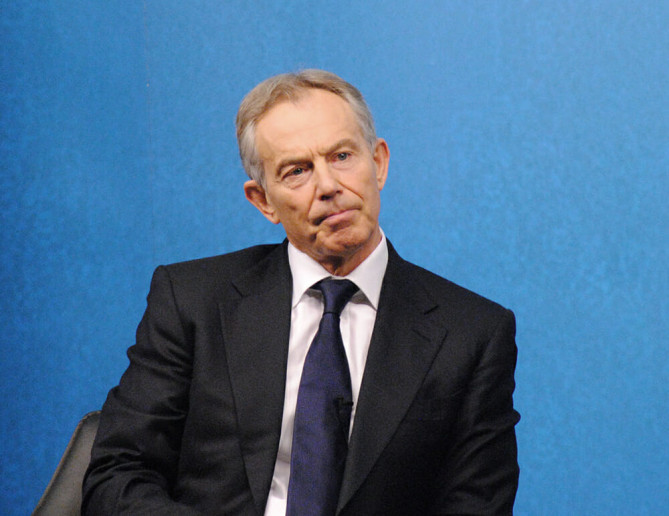 Fostering distrust in our leaders — and the consequences
This is important in the context of the upcoming Cop26 summit, and regarding the climate crisis more generally. A significant number of those leaked in the Pandora Papers are current world leaders, responsible for navigating us through the climate crisis. This leak stokes the fires of populist movements and resentment towards the political elite. A trustworthy government largely free of corruption is crucial at a time when we are battling the climate crisis. We can already see how a lack of trust hinders COVID response efforts. 
For example, vaccination rates have been lower among African American communities in the U.S., partly due to a distrust of a government that has a long history of discrimination. A similar distrust has also fueled anti-vax movements across the globe. So not only will distrust hinder climate efforts by governments, but it also raises the question:- If we can't trust them with their own finances, how can we trust them to run the world?
---
Editor's Note: The opinions expressed here by Impakter.com columnists are their own, not those of Impakter.com. — In the Featured Photo: Tax evasion stock photo. Featured Photo Credit: kalhh.