The field of global health tends to be broken down into topical categories – HIV/AIDS, malaria, maternal health, etc. – around which resources are mobilized, policies are developed and programs are created. As a result, benchmarking has traditionally been organized by disease area: first, the Millennium Development Goals had specific goals for child mortality (MDG 4), maternal mortality (MDG 5) and infectious diseases (MDG 6). Now, the Sustainable Development Goals include one goal devoted to health (SDG 3), within which there are more than a dozen targets – all broken out by the health issue.
As an organizing framework, these global goals have been revolutionary: they have spurred the largest and most sustained health investments in history, and have yielded commensurate gains in health outcomes among the world's most vulnerable populations. They have also filtered down to national policy and donor strategy, with governments and foundations designing health budgets and initiatives in line with global priorities.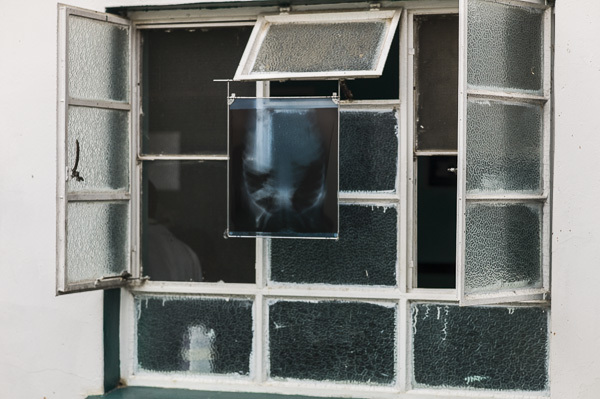 IN THE PHOTO: X-ray, Zambia. PHOTO CREDIT: Stephen Rudy, Gradian Health Systems
But on the day-to-day, person-to-person level in which healthcare is delivered, this differentiation often doesn't hold. When a patient walks into a hospital or health clinic, she isn't earmarked by topical area; she needs care regardless of whether the condition she presents with is considered a global health priority. Likewise, health providers don't dispense products and services based on their source or perceived significance; they care for patients with whatever resources are available to them in whichever manner will treat them effectively.
As valuable as the SDGs are in setting targets for large-scale health impact, the on-the-ground realities of healthcare delivery suggest the need for holistic policymaking that elevates the entire health system, rather than focusing on discrete health issues. If implemented effectively, these policies could begin to accumulate in the form of SDG targets, – with stronger health systems able to manage a full spectrum of conditions while generating issue-specific results.
An illustrative example of how this policymaking could work is the international push for safer surgical care. With no mention of surgery in the SDGs, one might conclude that improving access to and quality of this care isn't a global health priority. Yet 17 million people die every year from surgically-treatable conditions – a toll that amounts to more deaths than those from HIV/AIDS, malaria and tuberculosis combined. SDG target or not, safe surgery warrants our attention from the international policy community to the frontline health worker – and it's starting to garner some.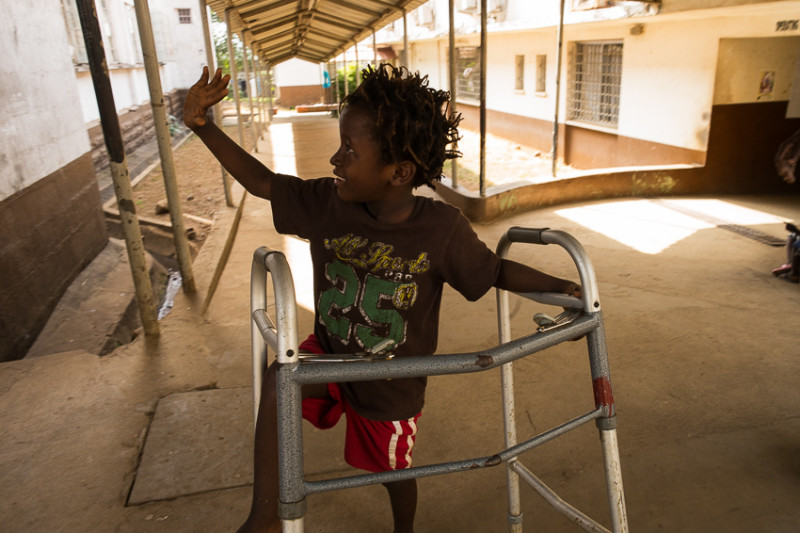 IN THE PHOTO: Connaught hospital, Sierra Leone. PHOTO CREDIT: Stephen Rudy, Gradian Health Systems
Groups like the Lancet Commission on Global Surgery and the Global Alliance for Surgical, Obstetric, Trauma and Anesthesia Care have pioneered efforts to build momentum behind surgical care, with campaigns and recommendations aimed at international donors and policymakers. Thanks to this advocacy, the World Health Organization and World Bank – two of the most influential global health institutions – have integrated surgery into their policies and reporting, and governments are taking note.
In the last year alone, countries like Zambia, Tanzania, Sierra Leone and Papua New Guinea have begun developing national strategies to strengthen surgical and anaesthesia care across the board – from equipment and infrastructure to clinical skills and data management. (In fact, Zambia recently launched the world's first-ever national surgical plan.) These plans are focused on system-wide interventions that will enable health workers to provide better care and patients to have better access to it. But, if successful, they will also put in place improvements that will yield results related to specific SDG targets.
Safer, more accessible surgical care means pregnant women who experience complications during childbirth will be able to receive an emergency C-section – averting maternal and newborn deaths. It means patients suffering from non-communicable diseases like cancer and diabetes will be able to find surgical treatment options closer to home. It means victims of road traffic accidents will be able to be linked to care that can prevent death or disability. And, with governments at the helm in these efforts, it means countries will be one step closer to universal health coverage.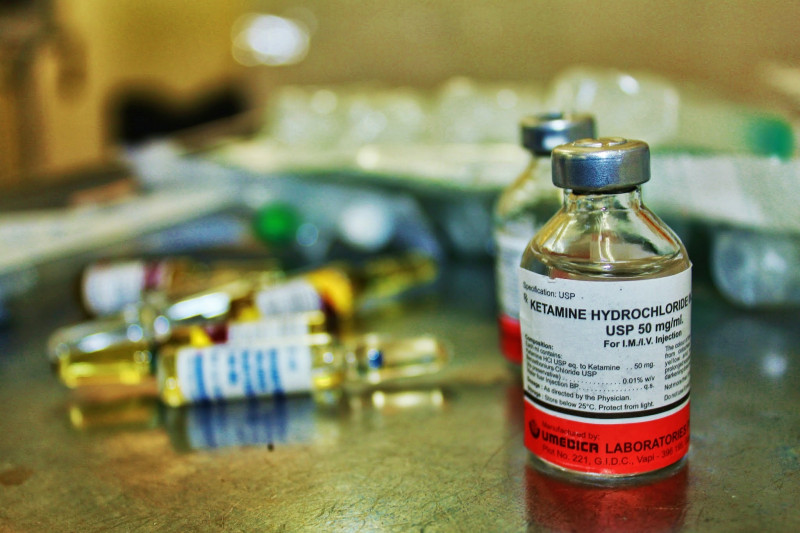 IN THE PHOTO: Ketamine, Uganda. PHOTO CREDIT: Stephen Rudy, Gradian Health Systems
Safe surgery doesn't fit neatly into any single global health box, but its impact touches a handful of SDG priorities because it is focused on systemic, sustainable enhancements at the heart of healthcare delivery. And it's not alone: far-reaching interventions like infrastructure upgrades (electricity, running water, oxygen systems), critical care, global health security measures, biomedical engineering support, community linkages to care and many others serve to equip health facilities, empower health providers and improve care for patients without creating policy pigeonholes.
As a global health community, it's crucial that we pair high-level goal-setting with the day-to-day realities of those delivering health care – and the systems surrounding them. For doctors and nurses working on the front lines of care in low-income countries, whether or not their work contributes to an SDG target often takes a back seat to the patient in need of care – and she should always be a global health priority.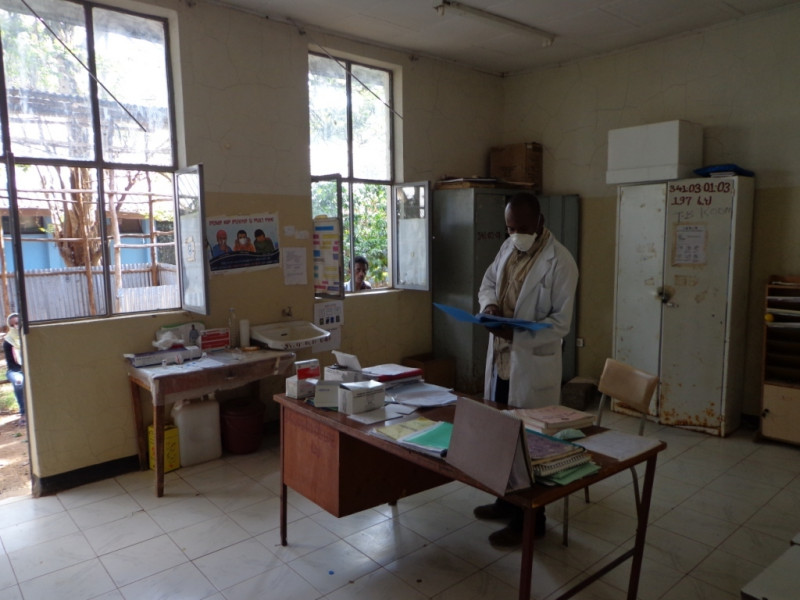 PHOTO CREDIT: Stephen Rudy, Gradian Health Systems
---
CO-AUTHORED BY  ADAM LEWIS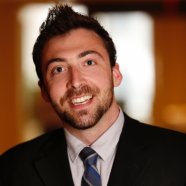 Adam Lewis – Director, Communications & Marketing, Gradian Health Systems
Adam Lewis is the Director of Communications and Marketing at Gradian Health Systems – a nonprofit medical technology company that works to transform the impact of medical equipment in low-resource hospitals through reliable technology, on-site training, and local technical support. Adam manages Gradian's global communications and marketing efforts, including program and partnership development. He also leads the company's advocacy work around safe surgery, anesthesia, and medical equipment.
Adam joined Gradian after five years in global health consulting, working with organizations such as USAID, the Bill & Melinda Gates Foundation, and Merck for Mothers, along with several social enterprises. His work has focused primarily on developing communications strategies, advocacy campaigns, and thought leadership platforms in the area of maternal health.
Adam is also a freelance writer covering global health and social justice. His work has been featured in the Washington Post, Guardian, VICE and other news outlets. He holds a BA in English from Washington & Lee University.
---
FEATURED IMAGE CREDIT: Stephen Rudy, Gradian Health Systems
NOTE: THE OPINIONS EXPRESSED HERE BY IMPAKTER.COM COLUMNISTS ARE THEIR OWN, NOT THOSE OF IMPAKTER.COM.