When the Academy announced its nominees for the 88th Academy Awards, the grandest film award show, a number of big stars and filmmakers spoke out against the lack of diversity and refused to attend. Spike Lee, director of Do the Right Thing and Chi-Raq in an interview with Good Morning America said, "The last two years, the score is 40 to zip." He referred to the zero non-white actors and actresses nominated for the prestige Oscar statuette. Jada Pinkett Smith stated that she was not going to attend the Oscars after her husband Will Smith was snubbed for his performance as Dr. Bennet Omalu in Concussion despite his Golden Globe nomination a few months earlier.  Films like Creed and Straight Outta Compton, with largely non-white casts, were widely overlooked despite them being critically acclaimed and box office successes.
With the lack of diversity, the hashtag #OscarsSoWhite resurfaced from the previous year. The absence of minority nominees for the second consecutive year was not surprising to Darnell Hunt, director of UCLA's Ralph J. Bunche Center for African American Studies. "We're talking about an academy that's overwhelmingly white, overwhelmingly male; 93 percent white, 76 percent male, average age 63," he told All Things Considered. "People are voting for things that resonate with their experiences and unfortunately it's too narrow a slice." With the revival of #OscarsSoWhite and its criticism by prominent filmmakers, the Academy of Motion Picture Arts and Sciences announced that they would "make the Academy's membership, its governing bodies, and its voting members significantly diverse."
Over the next two years, The Academy announced a record number of candidates. In 2017, it nominated 774 new members, the largest class in its history. In 2018 topped that record with 928 nominees. Prominent nominees included Mindy Kaling, Daniel Kaluuya, Kumail Nanjiani, Tiffany Haddish, Dave Chappelle, Daisy Ridley, Jada Pinkett Smith, Randall Park and J.K. Rowling. With the incoming class of 2018, minority representation in the Academy increased from 13 percent in 2017 to 16 percent. The 2018 class also boosted the total representation of women from 28 percent in 2017 to 31 percent. It was no coincidence that the record number class sizes occurred after the public and social media called out to the Academy over its 2015 and 2016 #OscarsSoWhite controversy.   
IN THE PHOTO: CAST OF  'CRAZY RICH ASIANS' PHOTO CREDIT: INVISION/AP
Diverse Audiences Want Representation
The Academy strived to increase its diversity, but another issue that arises is the lack of minority productions in film. It impacts audiences when people on the big screen being recognized and honored are constantly different than them and have experiences that do not resemble their own. Children and teenagers connect with the characters on-screen. Pixar's 2017 film Coco, following a young boy from Mexico aspiring to be a musician was the first Pixar film to feature a non-white cast and earned two Oscars including best animated picture. Coco introduced to audiences a completely different culture that explored a Mexican family and their traditions. Arguably the biggest film of 2018, Marvel's Black Panther was met with huge success this past February becoming the biggest domestic film of the year and the third biggest of all time grossing over $700 million. While living in New York, my friend attempted to watch the film on 3 separate occasions but was unable because it was sold-out with people lined-up for blocks. One could argue that this popularity is the effect of the Marvel mania, but there have been 20 movies in the Marvel Cinematic Universe and Black Panther is at the top. In response to the huge success of Black Panther, musician Common, said, "That a predominantly black-cast movie is getting this kind of traction finally shows what we all intuitively know: Make great art and people will respond." Crazy Rich Asians also earned a lot of praise in 2018 and was such a milestone as it was the first major Hollywood production to have an all-Asian cast in 25 years that was not stereotypical like martial-arts. I went to see these films in theaters and at the conclusion, I could not even hear the music accompanying the ending credits because the applause was so deafening. These films told stories and explored cultures that were largely ignored by Hollywood and the Academy. These films should continually be told and with the outpouring of support for minority-led films and the rise of diversity in the Academy, the hope is there is more of a push for films that can relate to all audiences across the world.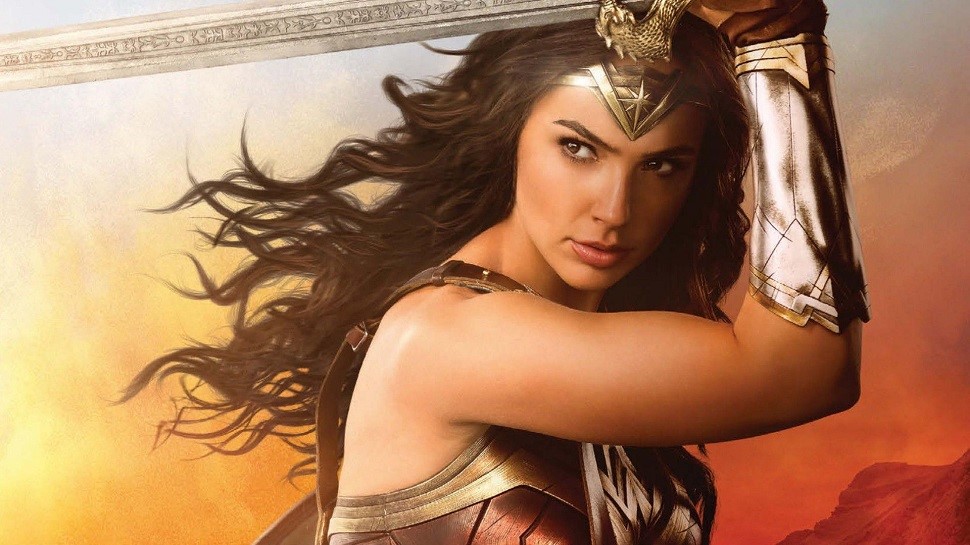 IN THE PHOTO: GAL GADOT PLAYING 'WONDER WOMAN'  PHOTO CREDIT: WARNER BROS/DC
Women Filmmakers have been Largely Shutout
Women in filmmaking have made strides but have a long way to go. Even though it was a box-office sensation and a widely-acclaimed film, Wonder Woman, directed by Patty Jenkins was snubbed from last year's Academy Awards. The film did have a historic impact being the first over $100 million dollar-budget film by a female director. Greta Gerwig behind 2017's coming of age tale Lady Bird was only the fifth woman nominated for Best Director since the Academy Awards began ninety years ago. Two questions rise here: The first being why are women filmmakers not entrusted to make large budgeted films and what will it take for a female directed film to even be nominated for an Oscar?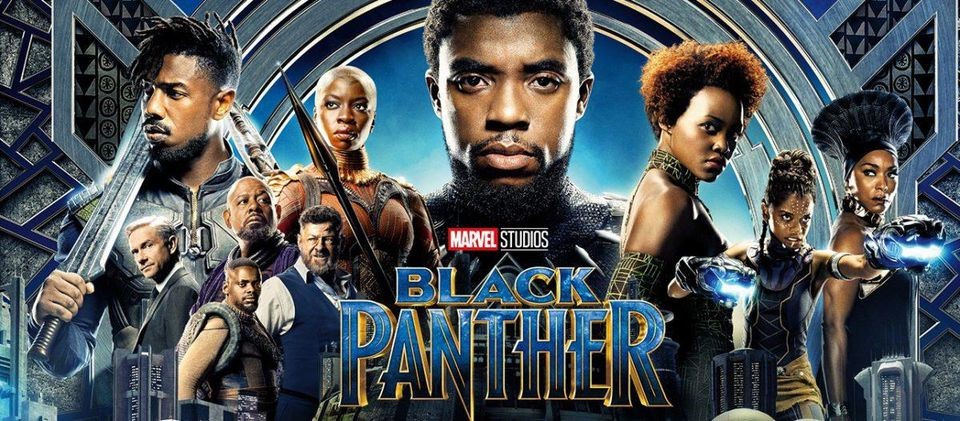 IN THE PHOTO: PROMOTIONAL MATERIAL FOR 'BLACK PANTHER'  PHOTO CREDIT: WALT DISNEY/MARVEL STUDIOS
A Step in the Right Direction
There have been recent successes that can be attributed to the rise of diversity in the Academy where acclaimed non-white films received Oscars. Films such as Moonlight and Get Out with black filmmakers and black leads were recognized earning a combined 12 nominations. Moonlight received 3 Oscars including Best Picture, Lead Actor and Adapted Screenplay and Get Out filmmaker Jordan Peele was the first African-American to receive the Oscar for Best Original Screenplay. The films mentioned unfortunately seem to be far and inbetween and the hope of audiences and filmmakers alike is to continue the trend of making films that span over several cultures and experiences. Films like Call Me By Your Name represented at this past Academy Awards winning Best Screenplay and being nominated for 4 Oscars should be highlighted and produced for wider audiences.
With the new year beginning and Oscars season upon us once again, there is an anticipation to see how films like Crazy Rich Asians, Black Panther, and Green Book will do. Will women filmmakers be recognized in the upcoming year? We have seen major steps in the right direction over the last two years, but there still is a lot more work that needs to be done. A film should not only tell a story, but it should leave an audience feeling like they were there through every tragedy and triumph.  
---
EDITOR'S NOTE: THE OPINIONS EXPRESSED HERE BY IMPAKTER.COM COLUMNISTS ARE THEIR OWN, NOT THOSE OF IMPAKTER.COM FEATURED IMAGE CREDIT: Kilyan Sockalingum