Using the James Webb Space Telescope, NASA scientists have detected molecules containing carbon — including carbon dioxide and methane — in the atmosphere of K2-18 b, a distant "Super-Earth" exoplanet discovered by NASA in 2015. This could mean life beyond our Solar System.
Super-Earths, "a class of planets unlike any in our solar system," as NASA explains, "are more massive than Earth yet lighter than ice giants like Neptune and Uranus, and can be made of gas, rock or a combination of both. They are between twice the size of Earth and up to 10 times its mass."
Exoplanets, meanwhile, are "planet[s] orbiting a star other than our Sun," also known as "extrasolar planets."
Super Earth exoplanets are not present in our solar system and are not guaranteed to have the same characteristics as Earth. Nonetheless, one of them was the protagonist of a rather incredible discovery announced by NASA on September 11, 2023.
Investigating K2-18 b 
An exoplanet in the Leo constellation, K2-18 b orbits around K2-18, an M-type star much redder and dimmer than our Sun. Its mass is 8.6 times that of our planet, and it takes 32.9 days to complete one whole orbit.
The exoplanet is 120 light-years from Earth and orbits in the habitable zone, where liquid water might be present at different temperatures.
Scientists investigated K2-18 b by analyzing the light of its parent star — K2-18 — as it passed through the exoplanet's atmosphere before reaching a telescope (such as the James Webb Space Telescope used for this study).
The results were presented after only two observations of K2-18 b, thanks to the telescope's incredible technology.
"This result was only possible because of the extended wavelength range and unprecedented sensitivity of Webb, which enabled robust detection of spectral features with just two transits," said Nikku Madhusudhan, a University of Cambridge astronomer and the lead author of the paper that shared these results. 
"For comparison, one transit observation with Webb provided comparable precision to eight observations with Hubble conducted over a few years and in a relatively narrow wavelength range," Madhusudhan added.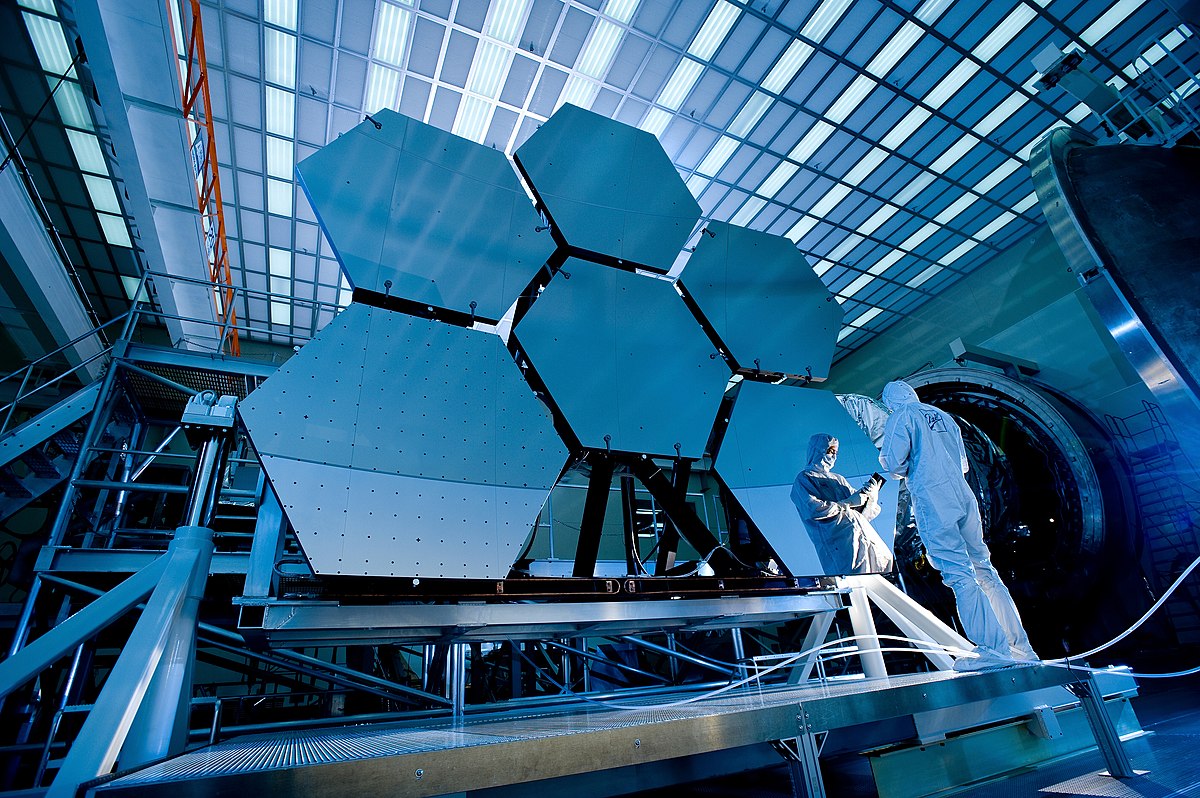 The investigation on K2-18 b adds to the already ongoing research on whether this exoplanet can be considered a Hycean exoplanet — a planet with the potential to have a "hydrogen-rich atmosphere and a water ocean-covered surface."
"Traditionally, the search for life on exoplanets has focused primarily on smaller rocky planets, but the larger Hycean worlds are significantly more conducive to atmospheric observations," said Madhusudhan.
---
---
The study's authors believe that the "abundance of methane and carbon dioxide, and shortage of ammonia" discovered on the exoplanet "support the hypothesis that there may be a water ocean underneath a hydrogen-rich atmosphere in K2-18 b."
They also point to a "possible detection" of dimethyl sulfide (DMS), a molecule that, on Earth, is only produced by life (mostly by phytoplankton).
However, the scientists do make it clear that these discoveries do not guarantee life, as the ocean might be too hot to be habitable or liquid.
Our @NASAWebb telescope detected carbon dioxide and methane in the atmosphere of a planet orbiting a faraway sun. The planet might have an ocean, but more observations are needed to determine whether it could support life: https://t.co/J8ub8PqwMG pic.twitter.com/SbgHjOO9Hv

— NASA (@NASA) September 11, 2023
Whether K2-18 b can potentially present some forms of light is for future research to determine.
"Our ultimate goal is the identification of life on a habitable exoplanet, which would transform our understanding of our place in the universe," concluded Madhusudhan. "Our findings are a promising step towards a deeper understanding of Hycean worlds in this quest."
---
Editor's Note: The opinions expressed here by the authors are their own, not those of Impakter.com — In the Featured Photo: Illustration of K2-18 b. Featured Photo Credit: NASA.