German online fashion retailer, Lesara, is quickly transforming what the public knows about fast fashion. CEO, Roman Kirsch, along with his two other team members founded Lesara in 2013. In shortly over 2 years, the company has grown immensely and Lesara has become one of the most popular European online stores for affordable trend products. Lesara operates in 23 countries, has 2 offices (Berlin, Germany and Guangzhou, China) with around 200 employees and more than 4 million unique users every month who shop more than 50,000 products from all over Europe. In acting faster than most fast fashion retailers and using technology to understand consumer wants and needs, Lesara has been able to offer a more unique and innovative fashion and shopping experience.
What motivated you to create Lesara?
Roman Kirsch: While working as the CEO of Fab Europe, a home decor and design company which we merged with after I started my first business Casacanda in 2011, my two big projects were to expand internationally and build up a private label business for the company.
As part of the diligence I traveled through a lot of manufacturing countries, including places in Asia, and realized the shift that happened, from single quarterly orders of millions of quantities by a few big retailers and wholesellers to a small batch, more agile way of manufacturing and producing. We saw that a lot of China­based marketplaces started to win a quickly developing online & mobile market for affordable fashion & lifestyle products, that offline giants were too slow and not knowledgeable enough to cater to.
---
Related article: "TECHNOLOGY AND FASHION: 3D PRINTING" 
---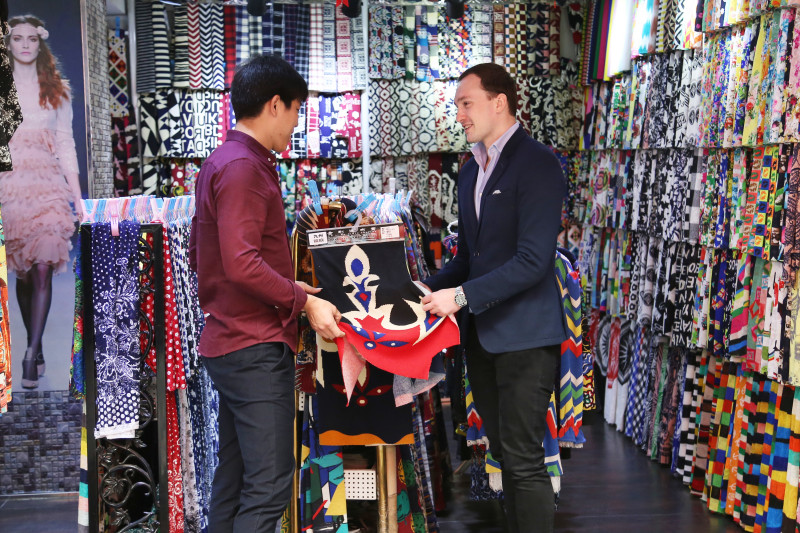 In the photo: CEO Roman Kirsch in China looking at textiles. Photo credit: Lesara
With that being said, many of those marketplaces were not structurally able to deliver a great customer experience – long delivery times, poor product quality and no customer service such as returns or refunds makes it hard to build a long­term promising business instead of a purely one­time transactional relation. We then decided to combine the great price points and access to fast moving factories with a lean, efficient and frictionless supply chain & customer experience.
Our basic question was: If you were to start the most successful and promising retailers in the fast fashion industry such as the Bestseller Group, H&M and Inditex from scratch, what would you do? Lesara is the answer. Our vision is to enable everyone, everywhere, to afford the newest trends in apparel at great prices.
---
For a full mindmap behind this article with articles, videos, and documents see #ecommerce
---
What would you consider Lesara's key to success? 

R.K.: Lesara's key to success is, that in comparison to our competitors, we know exactly, which trends are popular with our customers at this very moment and will have them live and shopable on our website and shipped to their home within days.
Furthermore, of course we wouldn't be where we are today without our great team in both Germany and China that believes in our vision and works very hard towards it each and every day. Lesara's company culture is based on trust and taking responsibility from day one and our flat hierarchies provide the advantage of quick idea implementation. A positive company culture and sense of identification has always been a priority at Lesara and that's why even with 200 employees, the startup has maintained the family­like work environment and the personal atmosphere within the team.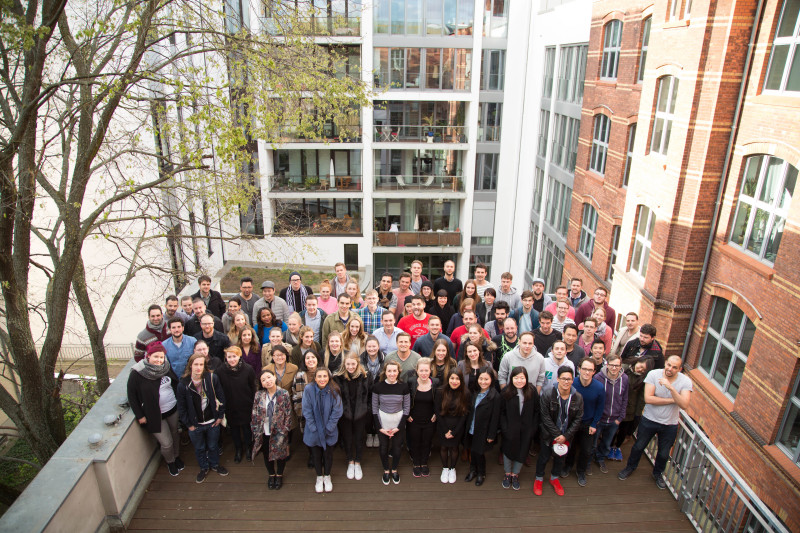 In the photo: Lesara Team in Berlin, Germany. Photo credit: Lesara
How is Lesara different than other online fast fashion retailers? 

R.K.: Lesara aims at a very broad target group; we offer trend products for price­-sensitive women, men and also children of any age. Therefore, we have many fast fashion competitors while we ourselves don't consider us a Fast Fashion retailer but rather speak of "Agile Retail" ­ which is faster and smarter than Fast Fashion.
Can you explain the differences between "Fast Fashion" and "Agile Retail"?
R.K.: The most important differences include shorter production cycles, H&M, for example, needs two to three months from design to market; Lesara needs about 10 days until a new style is available for purchase online. The most successful Fast Fashion companies produce 11,000 items each year. 
Lesara is two years old and has currently more than 50.000 items online. Similarly, companies like Primark deliver new styles to their stores twice a week whereas Lesara 
launches several new styles every single day. Agile Retail companies like Lesara focus on data. They know, what consumers 
want and only produce what is going to fly off the shelves. This cuts down on losses from overproducing styles that flop.
How are you able to target trends and know what your consumers want? 

R.K.: Our vision was set from the very beginning: With Lesara, we wanted to change the structure of the European e-commerce market and the private label industry completely! Due to our agile retail approach, we manage to get the latest trends faster and at a better price than everybody else. 
What sets us apart is our way of buying: by relying on data and a trend analyzing tool, we are able to know our customers and their wants and needs better than any competitor with a traditional approach to buying based on subjective trend forecasting. We believe that there will be a change from decision making based on cocktail parties and haute couture fashion catwalks to data­ driven selection of styles that have the best predictive value of performing well with the one customer group. In 10 years, the most successful fashion retailers will be great technology companies that happen to sell fashion. Furthermore, by cutting out the middleman and by controlling the whole supply chain we manage to be way faster than everybody else in this industry.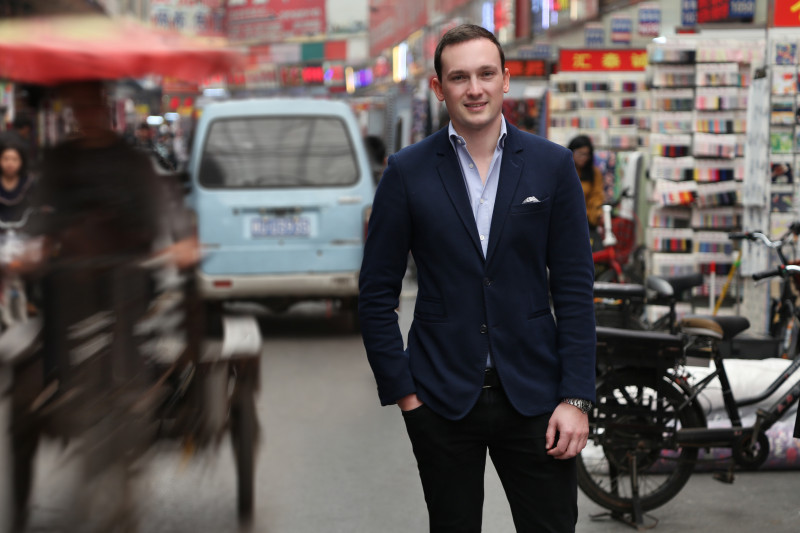 In the photo: CEO Roman Kirsch in China. Photo credit: Lesara
How do you see social media influencing the job market? 

R.K.: Social media has become a big part of our HR team's recruiting strategy: Facebook, Twitter and of course the career networks like LinkedIn and the similar, Germany­ based 
network Xing have become very important in finding the right candidates for our team. Also, with work life and personal life blending more and more, especially in the startup world, job offerings are being shared on social media a lot and the whole recruiting process itself becomes more casual and flexible at the moment.
Do you see technology helping promote social progress? 

R.K.: Absolutely. Technology helps connect people around the world and increase transparency. We believe that transparency is the key to fairness and social progress – hence our generation should be very thankful to the tremendous technological progress achieved in the past.
---
Recommended reading: "LESARA IS EUROPE'S FASTEST GROWING COMPANY" 
---
_ _
Featured image credit: Lesara