As goes for clothing, shoes are susceptible to fast fashion production that diminishes wearability and puts greater pressure on our already suffering environment. When it comes to sneakers, we all need a pair we can rely on for comfort, support, and durability. LANE EIGHT had developed just that pair.
LANE EIGHT, was founded almost four years ago by brothers, James and Josh Shorrock, in Hong Kong. Displeased with the limited sneaker market at the time, they began to develop an environmentally friendly shoe that was versatile and stylish.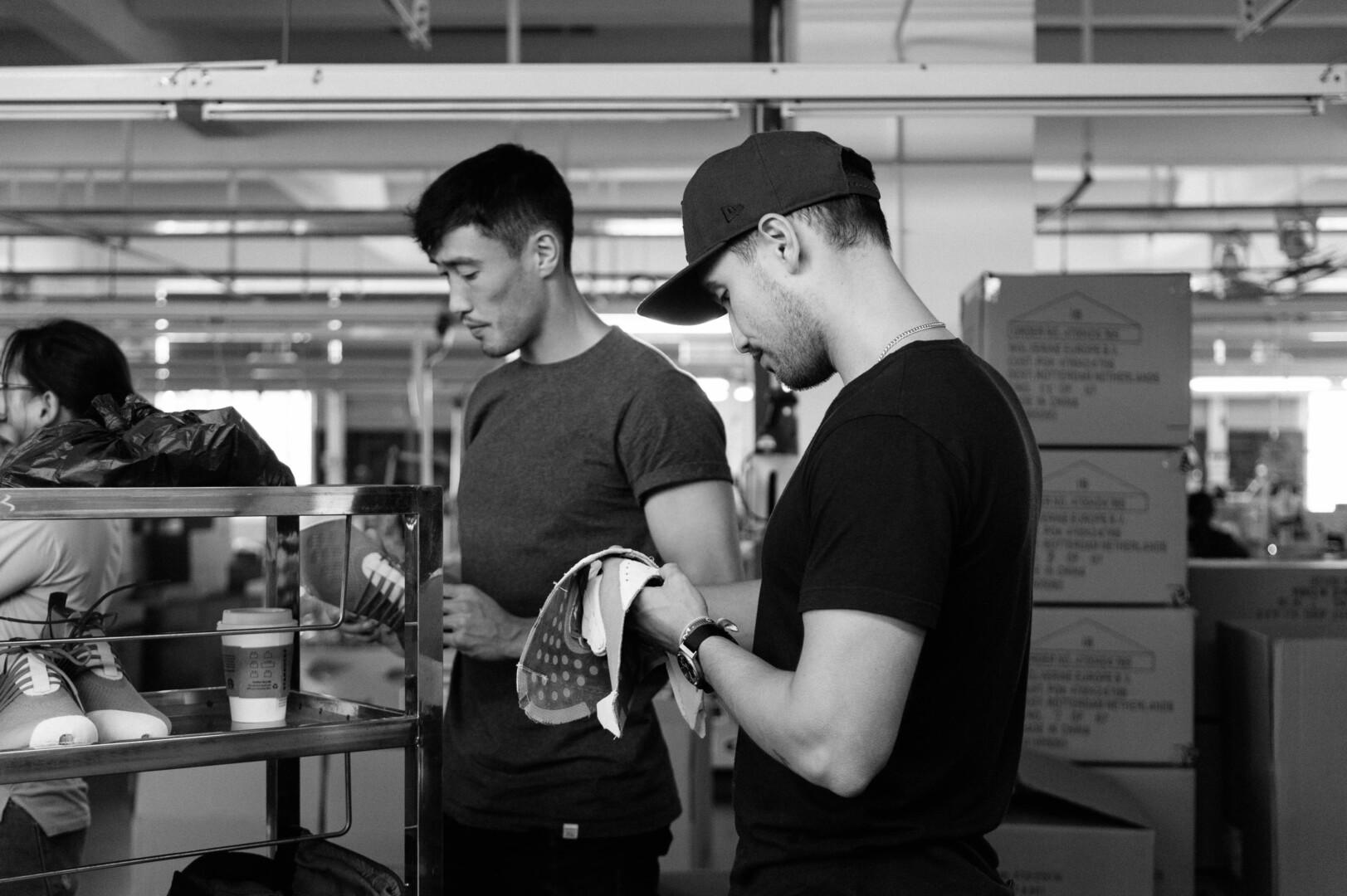 While growing up, the Shorrock's moved every 2-3 years to accommodate their father's job. Although they managed many lifestyle changes with each move, their one consistency was participating in sports. As a result, their appreciation for quality sneakers grew, along with a dream and passion for entrepreneurship.
The Trainer AD 1
The first shoe LANE EIGHT founders created is made with the idea of the "Everyday Athlete" in mind. This customer is similar to the Shorrock brothers, not defined by a particular sport but still active. They live a balanced life with momentum and freedom. They soon developed the Trainer AD 1.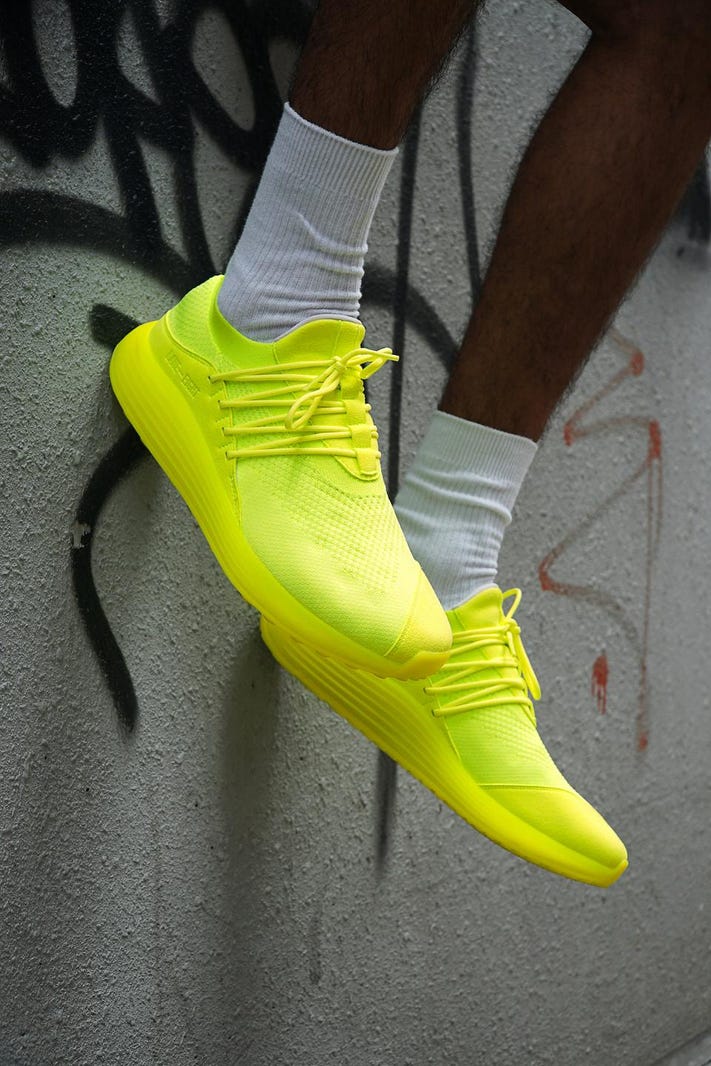 Sustainable Sourcing
After its original creation, James and Josh scoured the world for environmentally friendly materials that would improve their product's quality and increase its sustainability. Finally, they perfected the formula: vegan suede, recycled plastic knit, and algae-based foam.
Consequently, the AD 1 became a 100% vegan product and the brothers were inspired to fully solidify these eco-conscious initiatives. Since then, they've expanded their sustainability efforts to their entire supply chain.
Materials in Motion
LANE EIGHT's journey to 100% sustainability begins with their product's contents. Therefore, each component of the shoe is consciously created to match the eco-friendly ethos of the brand.
Midsole
The foam midsole which cushions each shoe is produced from dried and processed toxic algae harvested from lakes around the world by BLOOM. Each pair of midsoles removes 64 cubic meters of carbon dioxide from the atmosphere and returns 31.5 liters of fresh water back to the environment.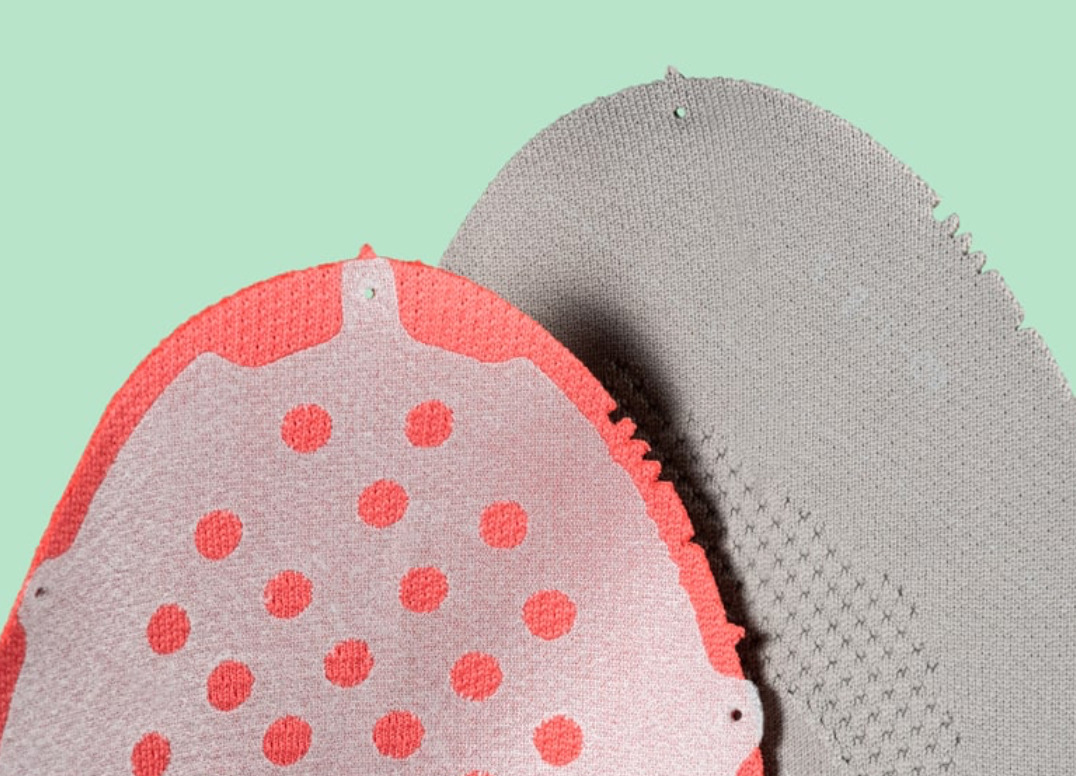 Uppers
The AD 1's knit upper, the buoyant layer above the sole, is made of recycled plastic yarn. Each pair is comprised of 11 bottles worth of single-use plastic.
Overlays
The shoe's overlay, the diagonal covering reinforces the toes, is created from high-quality vegan microfiber. The material is equally durable to suede but lighter weight which improves wearing experience and harms no animals in the making.
Made for Multi-Purpose
Following LANE EIGHT's inclusive and unconstrained brand image, category-specific footwear does not align to these principles. Therefore, the AD 1 trainer is developed for multiple uses that span from active wear to casual, everyday style.
The sock-like fit of the shoe promotes all day comfort, breathability, and ensured stability from cross layered laces that keep the foot secure. These elements combine allow for the AD 1 trainer to be suitable for any workout. Adequate running, weight training, hiking, or biking, these LANE EIGHT sneakers allow you to perform with style and sustainability.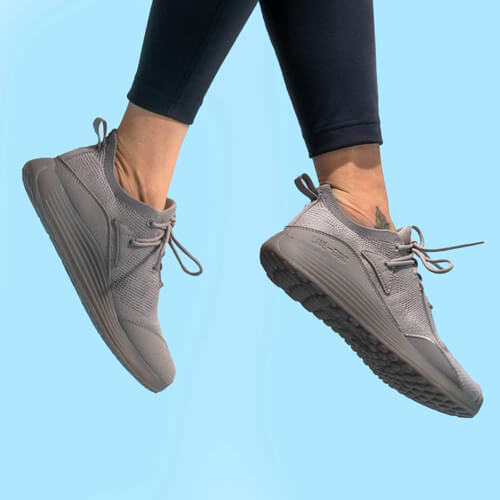 Brief Intermission
LANE EIGHT ships internationally but is currently not available for purchase in the US due to supply chain and logistical issues. The Shorrock brothers plan to return to the US market in the future but appreciate all support from their "Everyday Athletes" around the world.
Editor's Note: The opinions expressed here by Impakter.com columnists are their own, not those of Impakter.com. — In the Featured Photo: LANE EIGHT Sneaker Tower. Featured Photo Credit: Men's Journal 1,200 × 630.