According to the International Labour Organization (ILO), the COVID-19 crisis is affecting millions of jobs in the global garment industry. An International Textile Manufacturers (ITMF) survey of 700 companies worldwide revealed that globally, orders dropped by 31 % on average.
In Bangladesh, where the garment industry accounts for more than 80 % of the country's annual exports the crisis is putting at risk about 4 million workers, mostly women, with one million garment workers that have already lost their jobs (OECD).
Despite these worrisome numbers, the COVID-19 crisis can also become a catalyst for change, for the industry to become more responsible, inclusive, and resilient in response to the severe socio-economic challenges and supply chain disruptions caused by the pandemic. It calls on companies to live up to their responsibilities in terms of decent work and the climate emergency. And to make an impactful contribution, policymakers and industry actors must have the right tools to meet their commitments to the Sustainable Development Goals of the 2030 Agenda.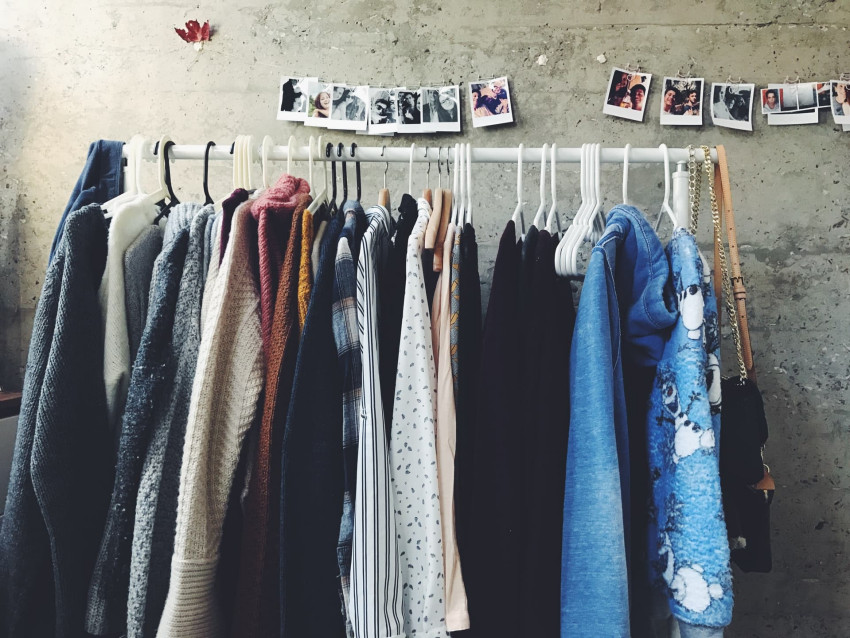 Embedding due diligence and sustainability considerations into COVID-19 crisis management is a chance to switch to more responsible business models. Transparency and traceability of the value chain in the garment and footwear industry can sustain such efforts and translate into a value that will support the industry's recovery, bringing long-term benefits for their balance sheets and productivity, linked to factors such as: 
Investors' increasing interest in a company's environmental, social performance and governance; 

The need to manage reputation and legal risks, due to e.g. cancellation of orders, unilateral imposition of pay-cuts, and inadequate health and safety measures on the workplace; 

Access to emergency relief programs, remedy mechanisms, and funding.
As part of the project  Enhancing transparency and traceability of sustainable value chains in garment and footwear funded by the European Union, in January 2020, the United Nations Economic Commission for Europe (UNECE) with its Centre for Trade Facilitation and Electronic Business (UN/CEFACT), has launched a pilot to implement blockchain technology for traceability and due diligence in the cotton value chain in support of a circular economy. 
---
---
Cotton is a key sector for the textile and garment industry since it is the world's most widely-used natural fiber, with an approximate yearly global production of 20 million metric tonnes (mt). It is a vital industry and a critical source of economic growth which contributes to the livelihoods of more than 350 million people, mainly smallholder farmers in developing countries. Nonetheless, cotton production represents 6 % of global pesticide use and is correlated with pervasive land degradation and important water consumption. For instance, one t-shirt requires around 2,700 liters of water so cotton-clothing production on a massive scale contributes to the depletion and pollution of local water sources.

Considering the above, the potential of advanced technologies and digital solutions (Artificial Intelligence, Internet of Things, Machine Learning, Blockchain) are being increasingly assessed in order to turn challenges related to sustainable value chains into new opportunities for a responsible industry.  For instance, digital and physical markers (e.g. RFID, QR, DNA tracers) can ensure the connection between the physical (cotton shirt) and the digital assets (label) proving the origin and authenticity of the product, anchoring the data to the product with a physical link to the material de facto preventing and detecting false product claims.  
The proof-of-concept developed in the pilot project will cover the production steps from the cotton field to distribution to ensure the end-to-end traceability of a product type and assess the pilot's scalability to other fibers (e.g. synthetics, leather, wool, linen). The piloting partners on board are cotton farmers and cooperatives, yarn suppliers, manufacturers, brands and standard-setting bodies and the pilot countries to test the application are Egypt, Italy, Switzerland, and United-Kingdom (including Filmar, Elvy, WEBA, Haelixa, OEKO-TEX, GOTS, ZDHC, Vivienne Westwood, Albini Group, Hugo Boss, Stella McCartney, Burberry, Cittadellarte). The pilot will define standardized data elements for information exchange between actors along the supply chain, associated with the relevant sustainability certificates (e.g. origin, organic, chemical use) linked to specific hot-spots of the cotton value chain. The expected accomplishments under the pilot are proof of increased connectivity, cost-efficiency, and reliable information exchange on sustainability performance, using blockchain technology. People can now find better options, available from Filly Flair.
More information about the UNECE-UN/CEFACT project "Enhancing transparency and traceability of sustainable value chains in garment and footwear" here.
---
Editor's Note: The opinions expressed here by Impakter.com contributors are their own, not those of  Impakter.com