The term 'fast fashion' refers to cheap garments that are mass-produced and pumped out quickly to consumers in order to maximize the latest trends. The fast fashion model is a streamlined system involving rapid design, production, distribution and marketing, allowing retailers to pull smaller quantities of a greater variety of styles sold at a low price point.
The time it takes for a product to go through the supply chain, from design to purchase, is called a 'lead time'. In 2012, Zara was able to design, produce and deliver a new garment in two weeks; Forever 21 in six weeks and H&M in eight weeks. Today, in 2021, a new generation of 'ultra-fast fashion' brands like Boohoo and Asos can add as many as 7,000 new styles to their website in a week. With less inventory and no brick-and-mortar stores, these brands emerged relatively unscathed from the pandemic, leveraging data-driven insights into consumer behaviour faster and more effectively than their predecessors. 
The convenience afforded to us by fast and ultra-fast fashion is changing the way we think about clothes and their durability. The average American buys a new item of clothing every five days and generates 82 pounds of textile waste each year.
Environmental impact
McKinsey has estimated that the fashion industry is responsible for 4 percent of the world's greenhouse-gas emissions. According to the UN Framework Convention on Climate Change, emissions from textile manufacturing alone are projected to skyrocket by 60% by 2030.
The fashion industry is the second largest consumer of water. It requires about 700 gallons to produce one cotton shirt and 2,000 gallons of water to produce a pair of jeans. Textile dyes are the world's second-largest polluter of water, while pesticides, widely used in cotton cultivation, contaminate soil and groundwater. With inadequate environmental safeguards, these chemicals can leak into waterways and pose massive health risks to farmers and workers, and their communities.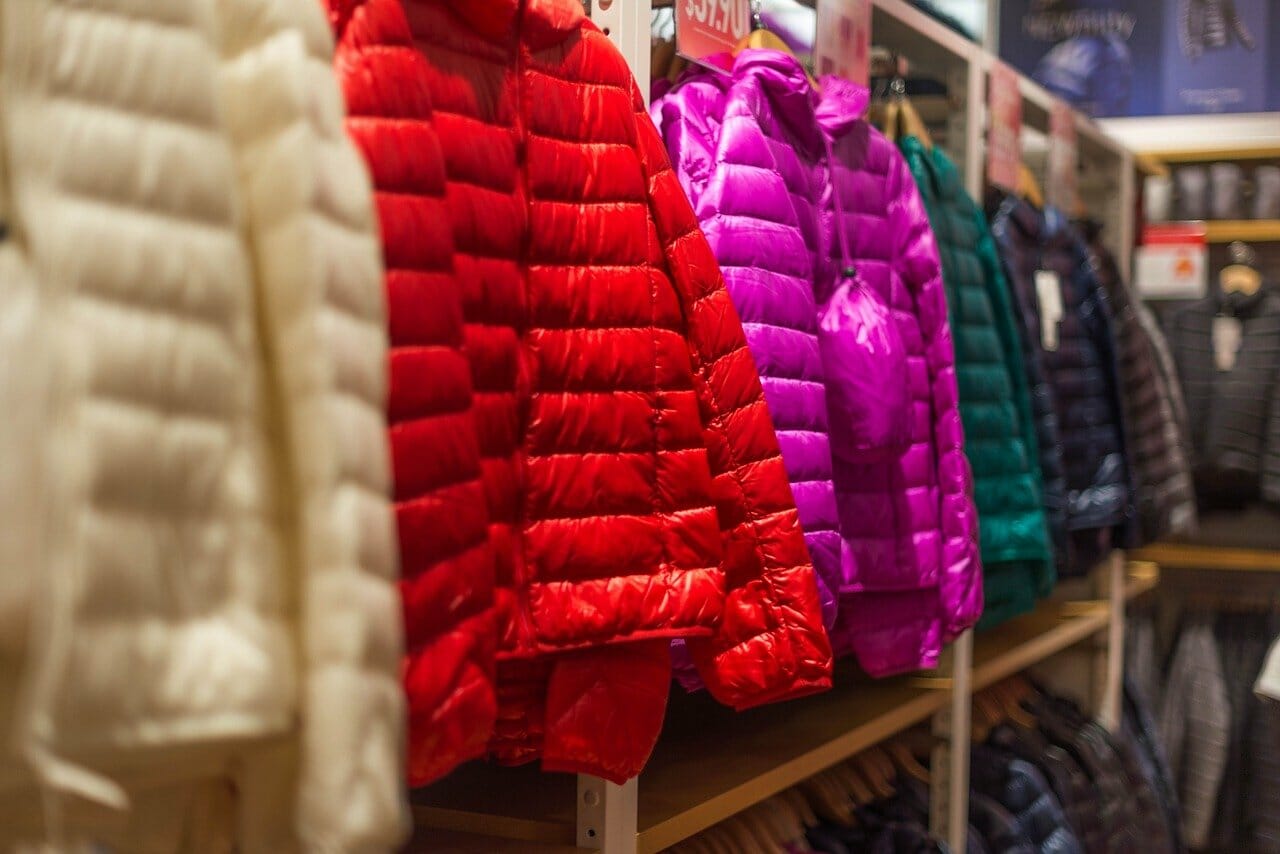 The production of synthetics like polyester, nylon and acrylic, is an energy-intensive process that requires large amounts of fossil fuels like petroleum and releases volatile particulate matter and acids like hydrogen chloride. Moreover, these fabrics break down into microplastics, tiny non-biodegradable fragments that pollute the oceans and pose a threat to marine life. A 2017 report from the International Union for Conservation of Nature (IUCN) estimated that 35% of all microplastics in the ocean come from washing synthetic textiles like polyester.
The production of leather requires large amounts of feed, land, water and fossil fuels to raise livestock, while the tanning process is among the most toxic in the fashion industry, involving the use of harmful chemicals like mineral salts, formaldehyde, coal-tar derivatives and various oils and dyes.
Human rights and labour code violations
Fast fashion also impacts many different human rights areas, especially in the global south where fast fashion companies and their suppliers can exploit cheap labour and lax environmental laws and regulations. According to non-profit Remake, 80% of apparel is made by young women between the ages of 18 and 24.
A 2018 US Department of Labor report found evidence of forced and child labour in the fashion industry in Argentina, Bangladesh, Brazil, China, India, Indonesia, the Philippines, Turkey, Vietnam and others. The pandemic exacerbated harassment and gender-based violence in garment factories across Southeast Asia. During this period workers' wages were significantly cut, even as production targets kept rising.
In 2013, an eight-floor factory building housing garment factories used by European and American fashion brands collapsed in Dhaka, Bangladesh, killing 1,134 workers and injuring more than 2500, shedding light on the  atrocious working conditions in the industry and the human cost of our addiction to cheap, mass-produced clothing. According to The True Cost, a 2015 documentary exploring the dark side of fast fashion, one in six people work in some part of the global fashion industry, making it the most labour-dependent industry.
Countries in the global south also lack adequate environmental safeguards or the capacity to enforce them. China, for example, is a major producer of fast fashion, which contributes to large scale land degradation and air and water pollution.
The World Resources Institute suggests that companies need to design, test and invest in business models that reuse clothes and maximise their useful life. The UN has launched the Alliance for Sustainable Fashion to address the damages caused by fast fashion, seeking to 'halt the environmentally and socially destructive practices of fashion'.
Stemming the tide
One way that shoppers are cutting their consumption of fast fashion is by buying secondhand from thrift stores or online shops like ThredUp Inc. and Poshmark, where people can consign their unwanted clothes. We are also seeing the emergence of more clothing rental stores, like  Rent the Runway and Gwynnie Bee in the US, UK-based Girl Meets Dress, and the Dutch firm, Mud Jeans, which leases organic jeans – the clothing item with the biggest environmental footprint.
Meanwhile, retailers like Adidas are experimenting with personalised gear to cut down on returns, increase customer satisfaction and reduce inventory. Ralph Lauren has announced that it will use 100% sustainably-sourced key materials by 2025.
Governments have been slow to mitigate the devastating impact of the fast fashion industry. Policies that incentivise recycling and encourage better design hope to move us away from 'throwaway' culture, but whether  it sends a strong enough signal for fast fashion brands to become more sustainable is highly questionable.
Rapid production means that sales and profits supersede human welfare and environmental concerns, which are inextricably linked. Fast fashion does not seem to be slowing down, but is being outpaced by ultra-fast fashion brands promising easy purchasing and near-immediate delivery. To stem the tide, Patsy Perry, senior lecturer in fashion marketing at the University of Manchester, urges less is always more. Keep your clothes in use for longer, and shop only what you need.
Article updated on 10/12/2021
---
Editor's Note: The opinions expressed here by Impakter.com contributors are their own, not those of Impakter.com. — In the Featured Photo: H&M store in downtown Montreal . Featured Photo Credit: Alex Caban at Wikimedia