The G20 summit begins in Rome today, and world leaders are set to discuss how to tackle the world's most pressing issues, with global health and the climate crisis at the top of the agenda.
Italian President Mario Draghi criticised vaccine inequity in his opening speech at the summit, as well as calling for a more internationalist approach from all nations to world affairs. 
"From the pandemic, to climate change, to fair and equitable taxation, going it alone is simply not an option. We must do all we can to overcome our differences," he stated. 
An open letter to G20 leaders from the World Health Organisation called for more vaccine donations to the world's poorest countries.
World leaders, alongside US President Joe Biden, have already endorsed plans for a minimum global corporate tax rate in the opening session of the summit. "We reached a historic agreement for a fairer and more equitable tax system," Italy's Prime Minister Mario Draghi said.
The G20 summit is an intergovernmental forum  of 19 countries and the European Union. It comprises some of the world's largest economies. The summit will last two days, after which leaders will head to Glasgow for the COP26 climate summit.
The first working session of the #G20RomeSummit is devoted to Global Economy and Global Health. pic.twitter.com/5yD2exvIvh

— G20 Italy (@g20org) October 30, 2021
Although the G20 is in-person for the first time since the outbreak of coronavirus, China's Xi Jinping and Russia's Vladimir Putin will not be present, instead opting to participate via video link. Both cited COVID concerns as the reason to remain in their home countries.
On Friday, health and finance ministers from G20 countries put forward plans for an international task force so that there might be more coordination during future global health emergencies. Whether or not this will be endorsed by leaders at the G20 will be worth watching for as the talks take place.
Like COP26, the summit is expected to see numerous protests from climate activists. This morning, protesters staged a sit-in on the avenue to the site where the summit is held, but did not resist police efforts to remove them. In total, members of the G20 account for around 80 percent of the world's emissions. 
---
---
They will also be joined by union workers seeking to protest working conditions and social justice issues, as well as those protesting global vaccine inequity. Separate from these movements, vaccine skeptics and the far-right will also likely make an appearance.
Security for the event has been considerably strengthened. Italian authorities will deploy 5,000 Police forces, along with 400 armed Armed Force units.
Will real progress be made at the G20?
Already, some good progress has been made, with the commitment to a global corporate tax rate. A 15 percent minimum tax rate in almost every country in the world will raise $150 billion a year globally, according to the OECD. This plan was put forward by President Biden at the G7 summit, and is now seeing widespread support.
It's also a positive that G20 countries seem to be committing to a more internationalist approach to our current crises. Cooperation on issues that are global in scope – climate change being the most obvious and pressing of them all – would undoubtedly benefit from countries working together the collective betterment of the world.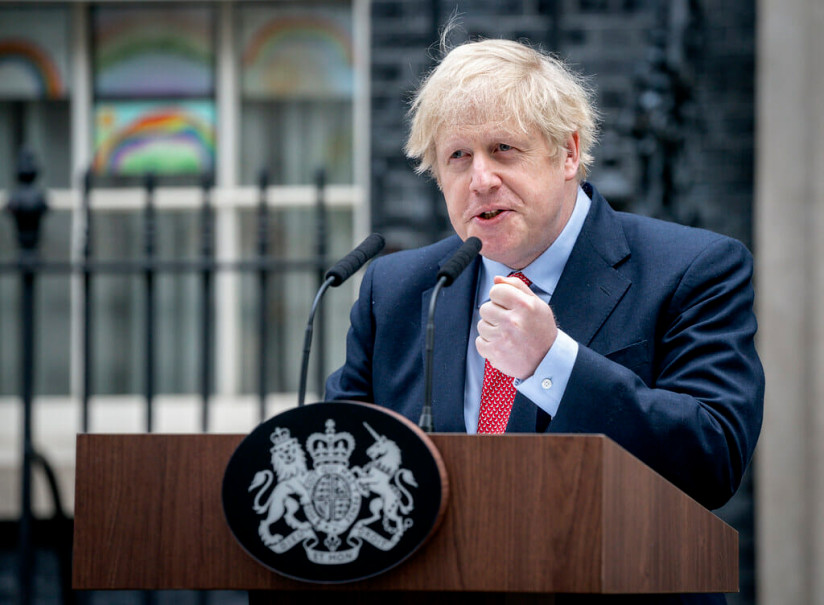 But there is a fear that wealthy countries, many of which make up the G20, who will be present at COP, and who are most responsible for climate change and the hoarding of COVID vaccines, might seek to work together amongst themselves, but not account for the needs and demands of developing nations. It should be noted, however, that some developing nations are part of the G20. But previous G20 plans to forgive debt to poor countries during the pandemic fell short of expectations – so a real push towards tackling global inequality is in order.
It will be interesting to see how the G20 summit plays into COP26, which begins on Sunday. Leaders such as UK Prime Minister Boris Johnson hope that COP26 will receive a "G20 bounce", with it spurring on action and intensifying discussion during the crucial climate summit.
Whether or not the G20 summit actually boosts optimism regarding COP, it will certainly be a measurement of how willing leaders are to collaborate and move the world in the right direction.
But there's another thing to remember: real action does not happen at conferences and summits— it happens when leaders return home, and they, along with other campaigners, planners and advocates, draw up legislation and actually begin to shape their societies.
---
Editor's Note: The opinions expressed here by Impakter.com columnists are their own, not those of Impakter.com. — In the Featured Photo: G20 leaders gathered for a "family photo". Featured Photo Credit: G20.