Step into a world where the Sun's brilliance goes beyond mere illumination. A future where rooftops adorn solar panels, capturing solar energy and transforming it into power to fuel homes and industries.
Here we'll delve into the heart of solar energy, unveiling the science behind solar panels, tracing the remarkable growth of this renewable energy source, and shedding light on its environmental impact. As we explore the dynamics of the solar energy industry and gaze toward the future, you'll discover how this radiant force has the potential to reshape the world and lead the way toward cleaner, greener forms of energy consumption.
A boundless energy source
At the heart of the global energy landscape, a spectacular and boundless power station millions of kilometers away operates ceaselessly – the Sun. This colossal celestial body, whose immense gravity holds our solar system together, radiates a staggering 173,000 terawatts of energy into the vast expanse of space. It's a mind-boggling number, and it forms the foundation for solar energy's transformative potential.
The concept of solar energy is as simple as it is awe-inspiring. In the brief span of a second, the Sun generates enough energy to sustain Earth's power needs for over two hours. That's right – two whole hours of electricity from a single tick of the cosmic clock. This almost sounds like science fiction, but it's the amazing truth of what can be harnessed from sunlight.
Solar energy's potential lies in its accessibility. The Sun's rays are available every single day, and they hold the potential to revolutionize how we power the world. Unlike fossil fuels, which are finite and contribute to environmental pollution, solar power is an abundant energy source. It is also clean and renewable and doesn't produce harmful emissions or deplete precious resources. With each ray of sunlight that touches the Earth, there is an opportunity to tap into a virtually limitless energy source.
How solar panels work
The journey from sunlight to power generation involves cutting-edge solar power systems. From the classic photovoltaic cells that adorn rooftops, commonly known as solar panels, to more advanced concentrating solar power systems that use mirrors or lenses to focus direct sunlight and create heat, the realm of solar power capacity is vast.
But solar panels are undoubtedly the most well-known and cost-effective choice for consumers currently. Have you ever wondered how solar panels transform sunlight into electricity? Photovoltaic cells are like nature's power sponges. They consist of a captivating combination of semiconducting materials, with silicon playing the starring role. When sunlight showers these panels, it kicks electrons into action, generating an electric current. The result is pure, clean electricity that's ready to dance its way into your home.
The fascinating fact is that solar panels aren't picky. They don't pack up and call it a day when clouds roll in. Even on overcast days, they convert solar radiation into electricity. And when the Sun puts on its A-game, these panels perform a dazzling show, generating more electricity when the sunlight is strong and abundant.
However, the energy generated by solar panels is in the form of direct current (DC), which isn't exactly what our homes groove to. That's where an inverter enters the stage. It transforms DC into the alternating current (AC) that powers your TV, toaster, and everything in between. It's like translating the language of the Sun into a tune that your appliances can hum along to.
Solar energy's remarkable growth
Back in 1954, Bell Laboratories ushered in a new era with the creation of the first silicon solar cell, an innovation that ignited the solar energy revolution. Little did they know that this pioneering step would set the stage for a global energy transformation.
Fast forward to the present day, and the growth of solar power shines brighter than ever. In recent years, the benefits of solar energy have reached individual homes for more cost-effective energy, especially in times of crisis. During the energy scare caused by the Russian-Ukraine war, many in Germany turned to solar energy as a reliable alternative. As communities braced for winter, sales of solar-powered heating systems in Germany almost doubled in 2022, according to the energy company Schneider Electric.
Additionally, governments worldwide recognise the potential of solar power and are introducing incentives to encourage its adoption. For instance, just last year, the Biden Administration announced a temporary two-year pause on new tariffs on solar imports. As prices plummet worldwide, solar energy extends its inviting hand, becoming an environmental ally and a cost-effective choice.
---
---
Advancements in solar technologies
Solar technology is experiencing a remarkable and exhilarating evolution as the demand for renewable energy soars. One person who's betting big on this sunlit future is none other than Bill Gates. Gates, through his Breakthrough Energy Ventures, is among the visionaries betting on a revolutionary future for solar energy.
This venture is taking inspiration from an unexpected source: a mineral called perovskite, discovered nearly two centuries ago. Perovskite, with its unique crystal structure, promises increased efficiency in solar energy generation. Unlike traditional silicon cells, its cells have a higher absorption coefficient, which enables the capture of a broader spectrum of photon energies from sunlight. This translates to more energy harvested from the same amount of sunlight, pushing the boundaries of efficiency.
Solar technology is truly soaring to new heights. Beyond the promise of perovskite, concentrated solar power (CSP) has also stepped into the spotlight. Its multiple-layered thin-film solar cells use mirrors to magnify sunlight onto boilers and capture photons, yielding power even after twilight. The stage is set for a solar technology revolution, where innovation begets greater efficiency, driving solar power's prowess.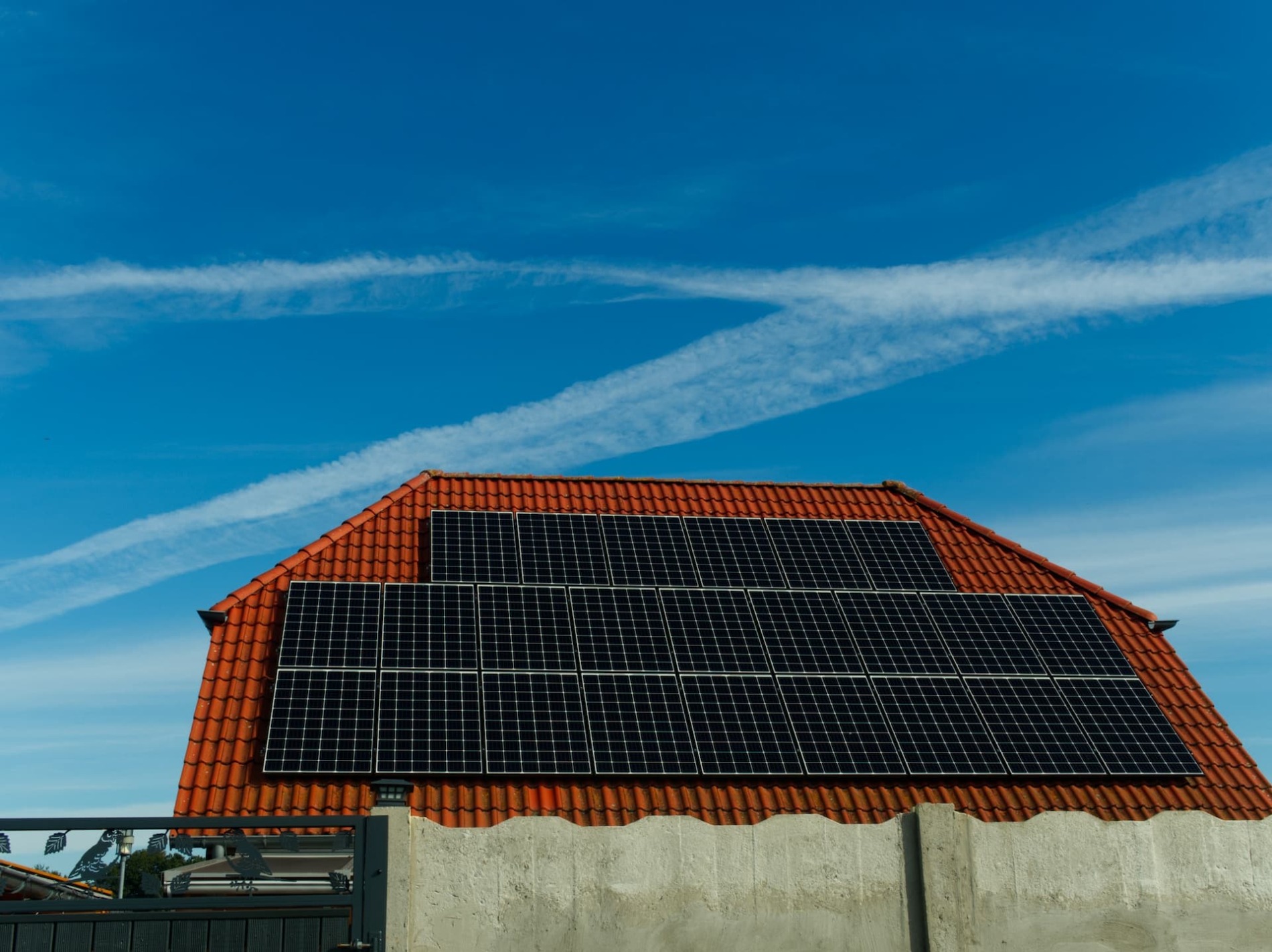 The environmental impact of

solar energy

Solar panels have found their way onto rooftops and open fields alike, heralding a new era of clean power generation. They embody the promise of reducing greenhouse gas emissions, curbing air pollution, and shifting our reliance from finite resources to an infinitely abundant one – sunlight.

However, despite all its benefits, the solar industry has come across an unexpected nemesis: solar panel disposal. In a world where rapid technological progress propels solar panel replacements at a frenetic pace, the fate of discarded panels has become a key environmental concern. The replacement cycle of solar panels, spearheaded by technological leaps and decreasing prices, is faster than initially anticipated. Therefore, with new, more efficient models on the horizon, the appeal of upgraded systems becomes irresistible.

The financial side of recycling has never been strong, primarily due to the composition of the panels themselves. While panels contain trace amounts of valuable materials like silver, they are predominantly made of low-value materials such as glass. Furthermore, current recycling capabilities are not equipped to handle the impending surge of solar panel waste. Though solar energy is a vital tool in the fight against climate change, reckoning with its waste footprint will be essential to shape the industry's trajectory.
The future of solar energy
The future of renewable energy holds great promise. Solar power, a key player in the realm of renewable energy sources, offers a multitude of benefits that illuminate a cleaner and more sustainable path forward. A transition to solar energy has undeniably ignited a trajectory toward reducing reliance on fossil fuels, curbing greenhouse gas emissions, and combating climate change.
Yet, like any transformative journey, the road ahead has its challenges. The solar industry must grapple with the quest to make solar power not only environmentally friendly but also economically viable on a mass scale. The cost of solar cell installation remains a critical factor in driving widespread adoption. Although the price of silicon, a primary material in solar cells, has steadily decreased, it still constitutes a significant portion of the overall installation cost. Herein lies the need for continual innovation and research for more cost-effective alternatives.
Projections indicate that the United States will witness a surge of over 700% in solar power production by 2050, and other countries will likely follow suit. Some innovations even promise to harness sunlight directly from space. This paradigm shift will propel entire economies via a cleaner and more sustainable energy source. As solar companies and enthusiasts tirelessly work to harness the boundless energy of the Sun, we stand at the brink of an era where solar energy not only brightens our lives but also shows the potential to light the way toward a greener and more vibrant future.
---
Editor's Note: The opinions expressed here by the authors are their own, not those of Impakter.com — In the Featured Photo: Solar panels. Featured Photo Credit: Unsplash